Inbox: Have Mariners gotten better this offseason?
Beat reporter Greg Johns answers questions from Seattle fans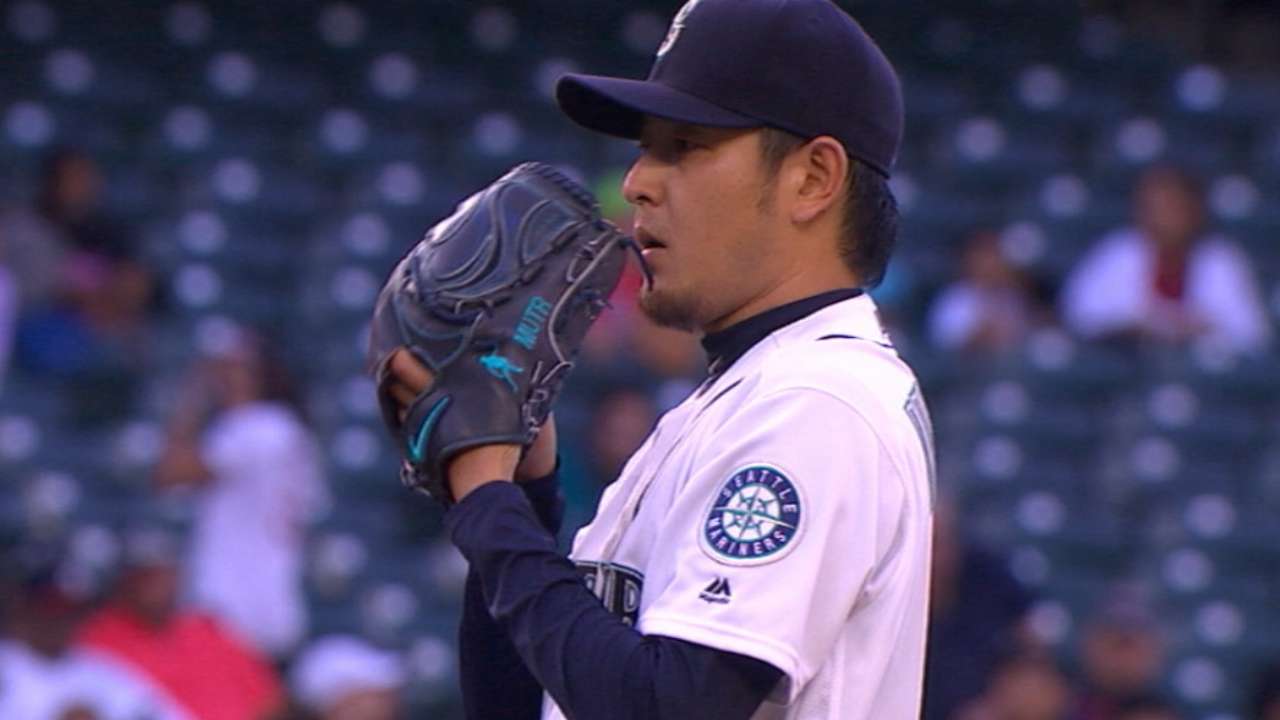 It is well known that Jerry Dipoto still wants a starting pitcher for the middle spot in the rotation. Is there any possibility that he will return Edwin Diaz to a starting role and let Steve Cishek be the closer again now that he's healthy?
Whi C., Mountlake Terrace, Wash.
No, the Mariners are thrilled with the way Diaz developed as a reliever last year, nailing down the closer's job after making that midseason transition. They felt then -- and it proved to be true -- that his two-pitch repertoire of a live-armed fastball and nasty slider would play up in a relief role.
• Submit a question to the Mariners Inbox
While Diaz was one of Seattle's top starting prospects, he went 5-10 with a 4.57 ERA in Double-A Jackson in that role in 2015. But he took off as soon as he was converted to the bullpen and could unleash his 100-mph heat in short bursts. If you look at the increased value of shutdown closers around the game now -- from Aroldis Chapman to Kenley Jansen to Mark Melancon -- it's easy to see why Dipoto is happy to have a 22-year-old who filled that role extremely well, and had a strikeout rate higher than any of those established closers last year at 15.3 per nine innings.
While starting pitchers are generally more valuable than relievers, Diaz proved to be a unique weapon as a reliever. And that isn't something the Mariners want to mess with at this point in his career. I don't think this affects that decision, but it also should be noted that Cishek is coming off hip labrum surgery, and may not be ready to go at the start of the regular season.
Is the lineup better this year than last? Will the rotation be improved?
Carlos C., Tampa, Fla.
On paper, the lineup is improved with shortstop Jean Segura as a legitimate leadoff hitter, as well as the addition of a solid right-handed bat in Danny Valencia to help balance it out. If Mitch Haniger lives up to Dipoto's expectations in right field, that would help there as well. The challenge will be for stalwarts Robinson Cano, Nelson Cruz and Kyle Seager to maintain something close to what they did last year when all three were outstanding.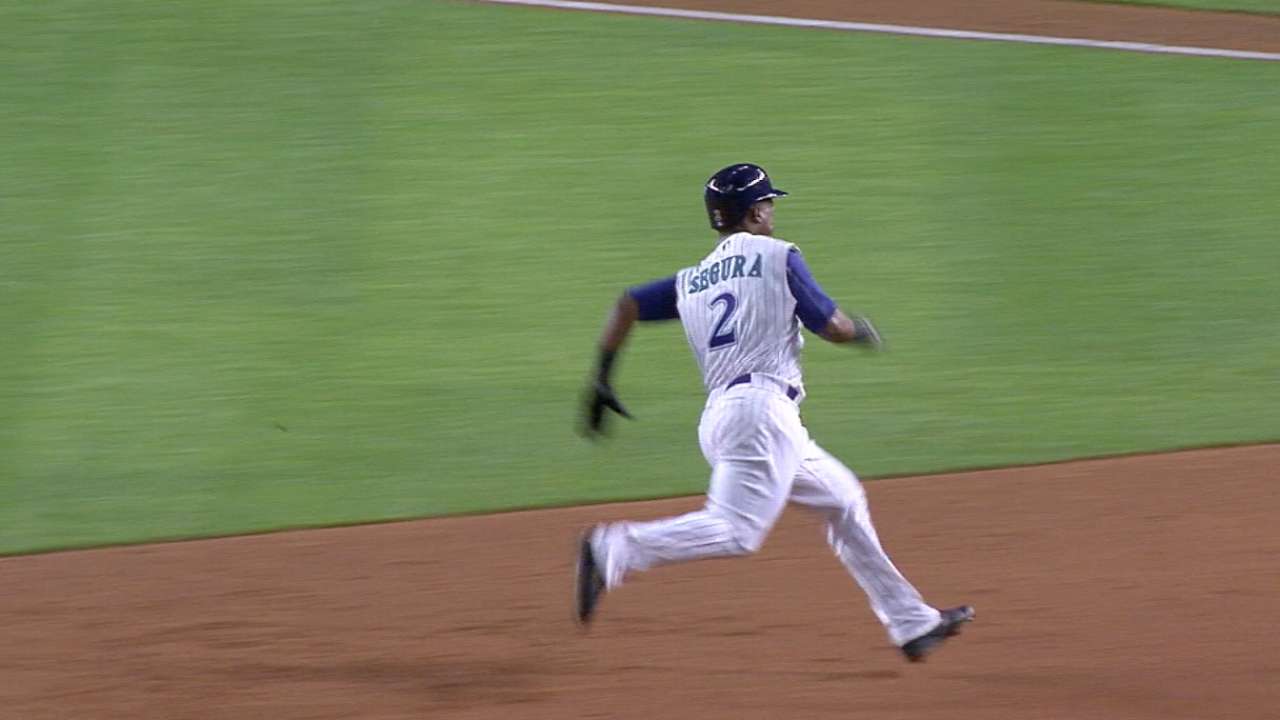 The rotation is a bigger question, and one that won't be answered completely until we see who Dipoto brings in to replace Taijuan Walker. Even then, the lingering issues will be whether Felix Hernandez bounces back, and if both he and Hisashi Iwakuma can stay healthy.
What's the word on Boog Powell? Is he still suspended going into this season? Are the Mariners still hoping he's a big piece?
Cory S., Spokane, Wash.
Powell has five games remaining on his 80-game suspension for a failed drug test. He'll be able to take part in Spring Training and Cactus League games, but will be ineligible for the first five regular-season games. He's been playing in the Dominican Winter League to make up for lost time, and Dipoto feels he's got the skills to compete with Haniger, Ben Gamel and Guillermo Heredia as the club looks to get younger and more athletic in the corner outfield spots. But Powell will start the season at Triple-A Tacoma, and will need to work his way back into that picture by performing.
It was surprising to see the Mariners were talking to Mark Trumbo, considering they got rid of him last year. Do you think they were just talking as a means for exploring every avenue or do you think they were serious on him?
Nic S., Redmond, Wash.
That one surprised me, too, but it's a classic example of how Dipoto wants to be on top of the free-agent and trade markets, even on players that might not seemingly fit his current roster. You never know when, or if, things might change, or if another team could want to involve other players. I do believe the Mariners are content to go into this season with a Valencia/Daniel Vogelbach tandem at first base, however.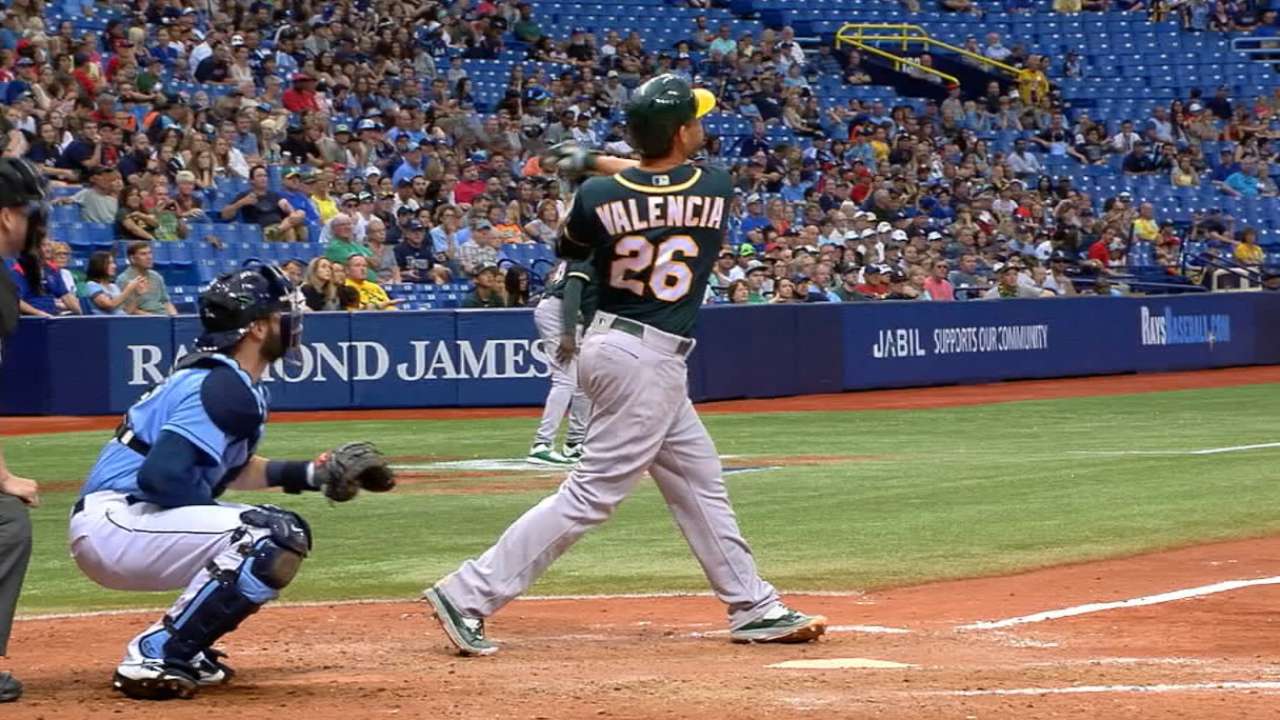 What's going on with Seth Smith? Are they still shopping him?
Sonya W., Port Angeles, Wash.
If the Mariners make a deal for a mid-rotation starter, Smith remains one of the likely trade chips for Dipoto to use. As noted, the Mariners are trying to get younger and more athletic in the outfield, and Smith is set to make $7 million in 2017, so that could free up some salary to go toward pitching as well as playing time for Haniger, Gamel and Heredia. But the Mariners like Smith's patient offensive approach and veteran stability, so I think they'd be happy to have him as part of that outfield mix in the spring, if they can land a starter without needing to include him.
What do you see as Ariel Miranda's role in 2017?
Brett B., Frankfort, Ind.
In an ideal world, I think the Mariners acquire another solid starter and Miranda opens the year in the bullpen, much like Mike Montgomery last year. But he'll come to Spring Training competing for a rotation berth and be prepared to step in should any health issues arise with the other starting candidates. And with Hernandez and James Paxton both pitching in the World Baseball Classic, he'll get plenty of opportunities to showcase himself as a starter.
Greg Johns has covered the Mariners since 1997, and for MLB.com since 2011. Follow him on Twitter @GregJohnsMLB and listen to his podcast. This story was not subject to the approval of Major League Baseball or its clubs.