Inbox: With Sale added, will Sox trade a rotation arm?
Beat reporter Ian Browne answers questions from fans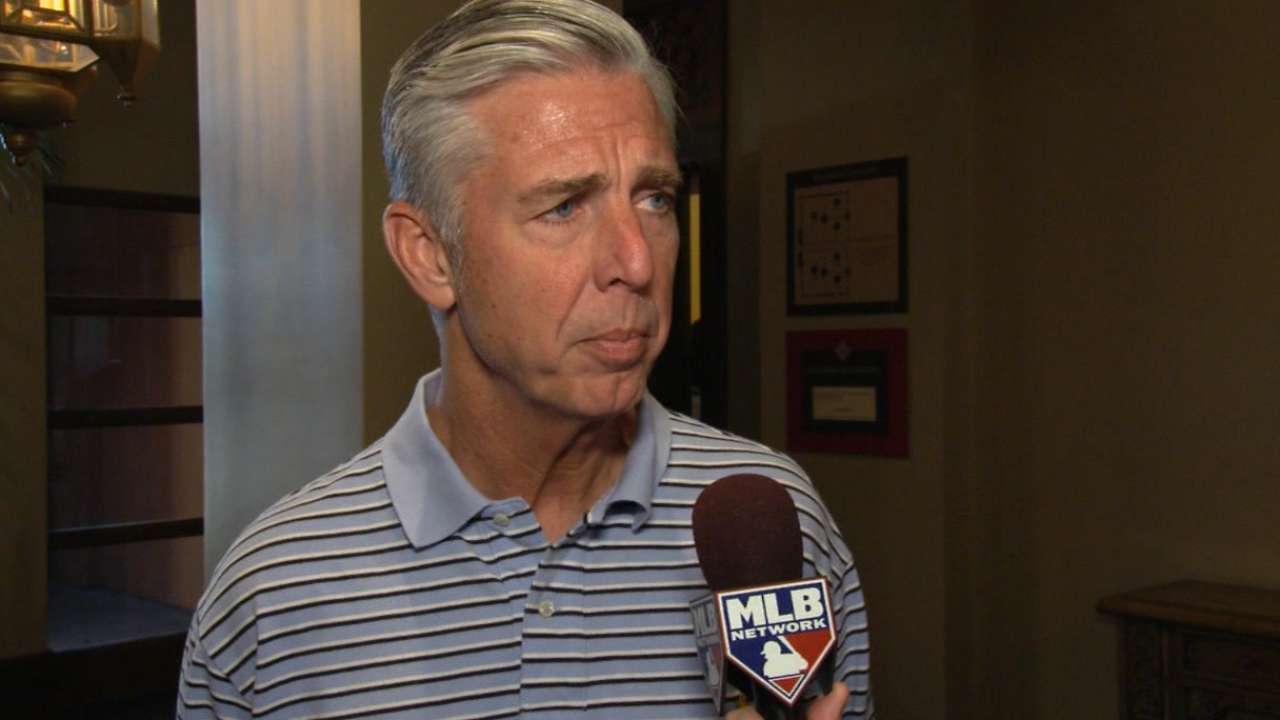 Now that the Red Sox traded for Chris Sale, do you see them trading one of their starting pitchers?
-- Kiean H., Melbourne, Fla.
Absolutely. In a perfect world, having seven quality starters for five spots is a good problem to have. But by offloading one of them, you not only alleviate a logjam but you put yourself in position to improve your team if you can get some prospects in return for one of those starters.
People are forgetting about Steven Wright's All-Star first half in 2016. He should be a lock for the rotation, no?
-- @mikeisverynice
The problem is that the Red Sox have more starting pitchers than spots. Wright is in a battle with Eduardo Rodriguez, Clay Buchholz and Drew Pomeranz to land one of the last two spots in the rotation. Wright also has the flexibility to pitch out of the bullpen. Given how many left-handers the Sox have, I do expect Wright will win a spot in the rotation to help balance it out.
• Submit a question to the Red Sox Inbox
Is Chris Sale going to be introduced at Fenway Park anytime soon?
-- @redsoxarebeas
Sale's wife is expecting a baby this month, so I doubt you will see the lefty in Boston before the New Year. I'm guessing Sale's New England unveiling with the Red Sox will be at the Winter Weekend event at Foxwoods Resort Casino, which takes place from Jan. 20-22. That has been a great event for fans and players the past two years, and if Sale can be there this year, it will make it even more of an attraction.
• Buy tickets for Winter Weekend
If the faith in Pablo Sandoval isn't warranted, who's on third? Josh Rutledge and Marco Hernandez don't seem like starting options.
-- @clarkeinak
Don't forget about Brock Holt, who took over the hot corner for the American League Division Series this year. Holt is best served as a super-utility player, but third base might be his best position. By 2018, the Red Sox could also have highly touted prospect Rafael Devers (ranked as Boston's No. 2 prospect by MLBPipeline.com) ready for the Majors.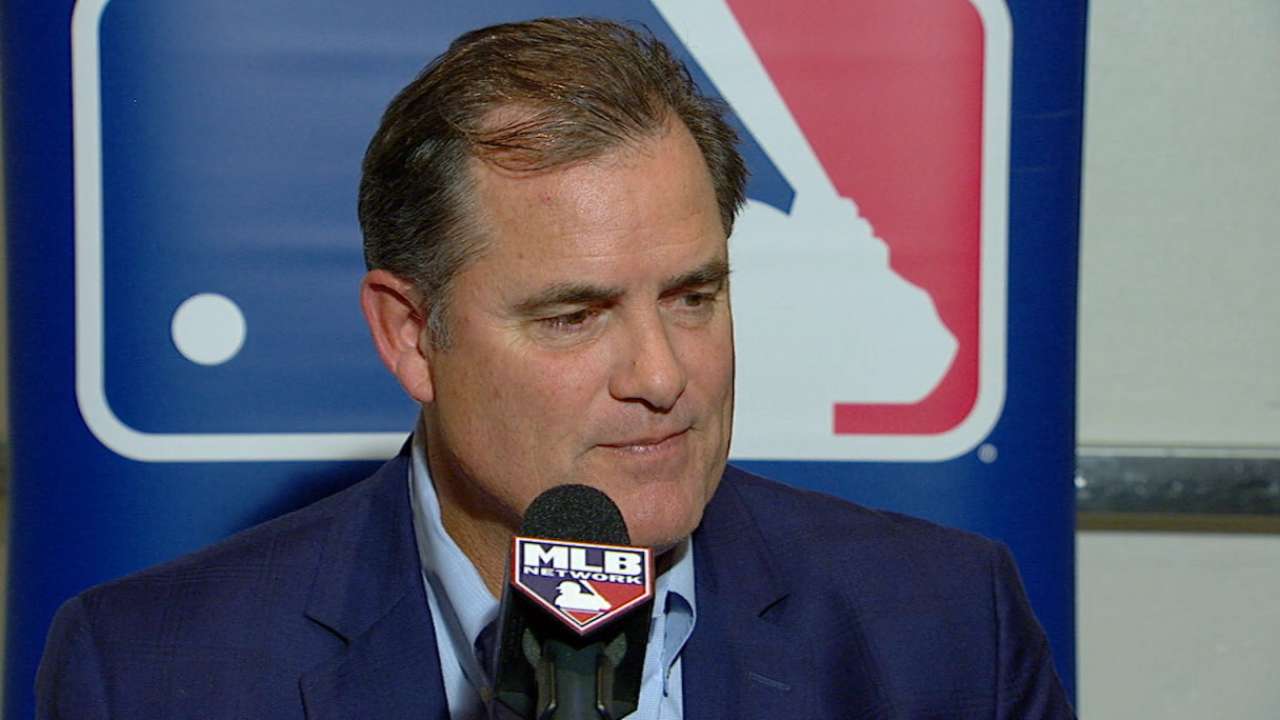 What's third base looking like? Any chance Holt gets the job over Pablo? Any chance we trade a starter for a third baseman?
-- @xacreeves
The Red Sox would much prefer Sandoval to be the starter. Holt is invaluable as a role player at several positions. Sandoval isn't the type of player who offers much value off the bench. I think they will take inventory of what they have in Panda in Spring Training and early in the regular season. If they need to make a trade at some point, they will.
Which Xander Bogaerts will we see this year? The first-half version from last season or the second-half version?
-- @1995ALMVP
Bogaerts simply has too sweet of a swing to perform like he did in the second half of last season on a regular basis. For whatever reason, he seemed to get in his own head from a mechanical standpoint. You also wonder how much fatigue played a role: the shortstop played 157 games. I believe Bogaerts will have a far more consistent season in 2017.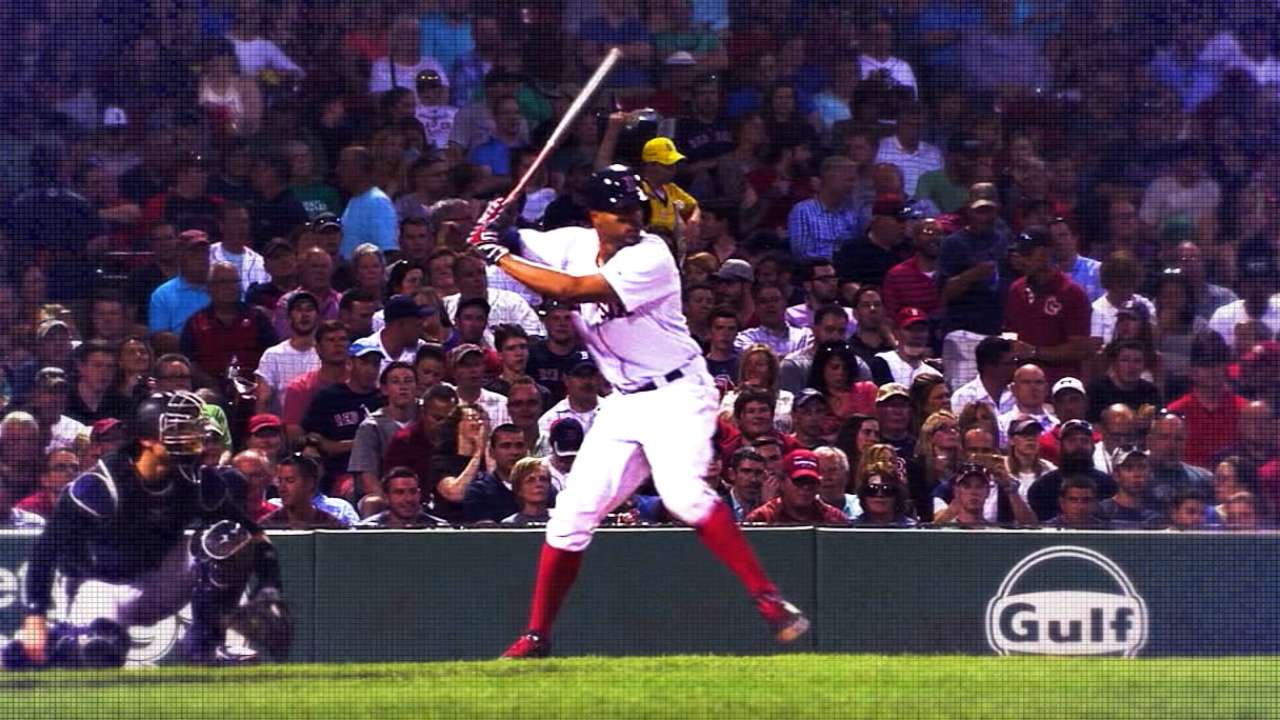 If Blake Swihart isn't traded this offseason, would the Red Sox consider trying him out at first base in Spring Training?
-- Mackenzie K., Plattsburgh, N.Y.
I think the Red Sox would like to give Swihart some stability this season rather than throw another position switch at him. Between losing the starting catching job last season, adapting to left field and incurring a season-ending injury, it was a tough year for Swihart. He will get a chance to re-establish himself behind the plate next year. Perhaps Swihart will get some regular at-bats at Triple-A Pawtucket early in the season and play his way back into a stable role in Boston.
What are the chances David Ortiz plays in the World Baseball Classic? Every retiree should have a hobby to keep them busy.
-- Peter B., Lynn, Mass.
Trust me, Ortiz has plenty of business ventures to keep him busy, not to mention spending more time with his family. He has said numerous times he won't be playing in the Classic.
Is there ever a role on this team for Bryce Brentz? If not, why not do the right thing and at least give him opportunity to at least make a roster elsewhere?
-- Alan C., Newbury, N.H.
Brentz provides the Red Sox with organizational depth at a position they don't have much of in the upper Minors. This played out perfectly last year when Chris Young was injured and Brentz filled in ably for a few weeks. No reason to give him up at this point.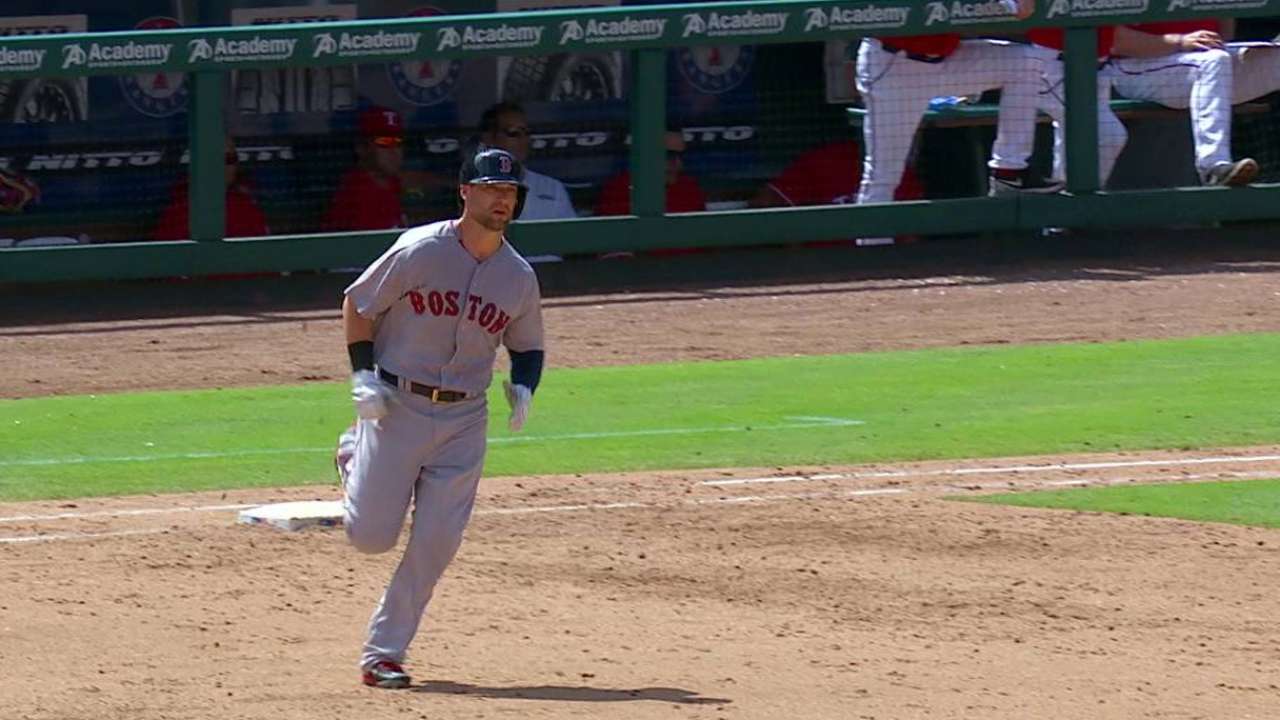 Ian Browne has covered the Red Sox for MLB.com since 2002. Follow him on Twitter @IanMBrowne and Facebook. This story was not subject to the approval of Major League Baseball or its clubs.