Espinosa eager to suit up for Angels in 2017
Club's new second baseman happy to be home, playing for Scioscia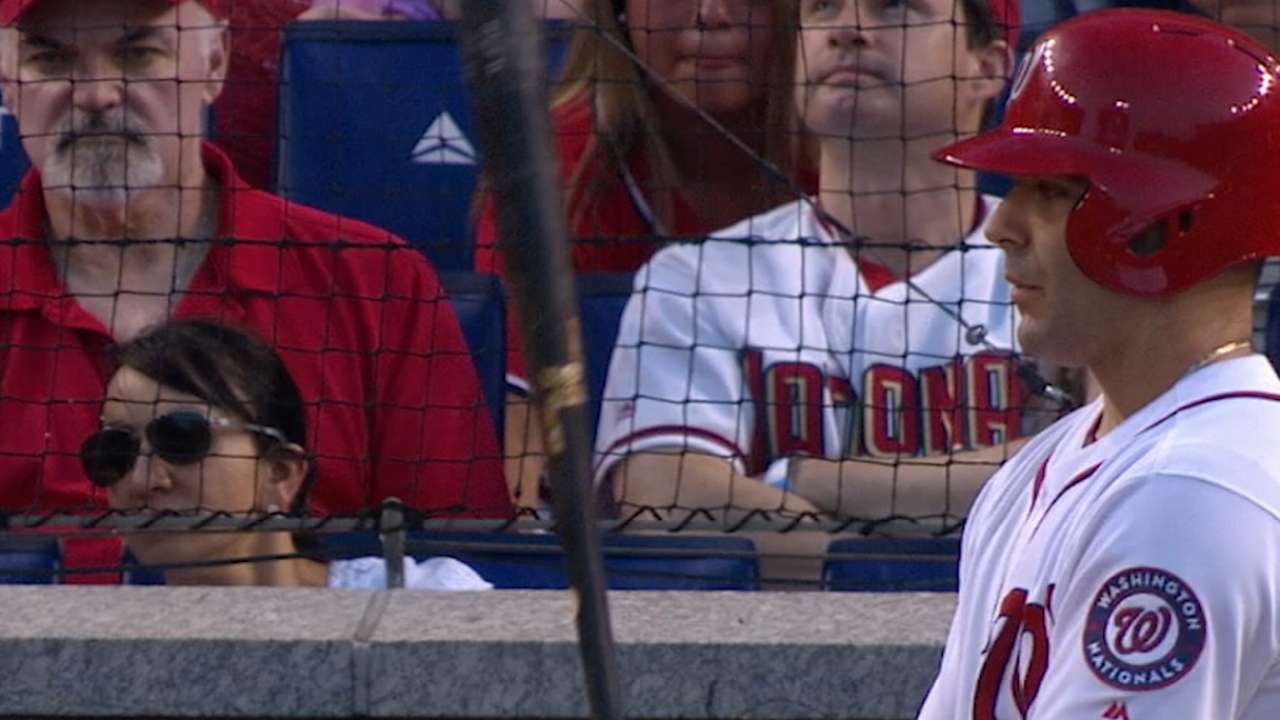 Danny Espinosa grew up in Santa Ana, Calif., closer to Angel Stadium than any other big league ballpark. His parents had season tickets. He remembers heroes like Garret Anderson, Tim Salmon and Troy Percival, and the excitement of a World Series title. Espinosa remembers manager Mike Scioscia calling the shots from the dugout.
Now, Espinosa will get a chance to make Angels history of his own.
The club's new second baseman, who turns 30 in April, spoke with the media on a conference call for the first time since the announcement of the Saturday trade with the Nationals for Minor League right-handers Kyle McGowin and Austin Adams. Espinosa said he was looking forward to a fresh start and eager to play alongside elite defender Andrelton Simmons at shortstop.
Espinosa also is happy to be in Southern California again.
"It's a great feeling to be able to come back home and see family ... and be able to play in front of my family," said Espinosa, who just finished a 2016 season in which he played shortstop for the Nationals and slashed .209/.306/.378 while reaching career highs in home runs (24) and RBIs (72).
"To see the talent on this team and play with some of the game's great players, it's a great honor. I'm really looking forward to playing on this team."
The Angels had made second base a priority this offseason after watching Johnny Giavotella and Cliff Pennington split most of the time there in 2016. Angels' second basemen slashed a combined .235/.275/.345 this past season.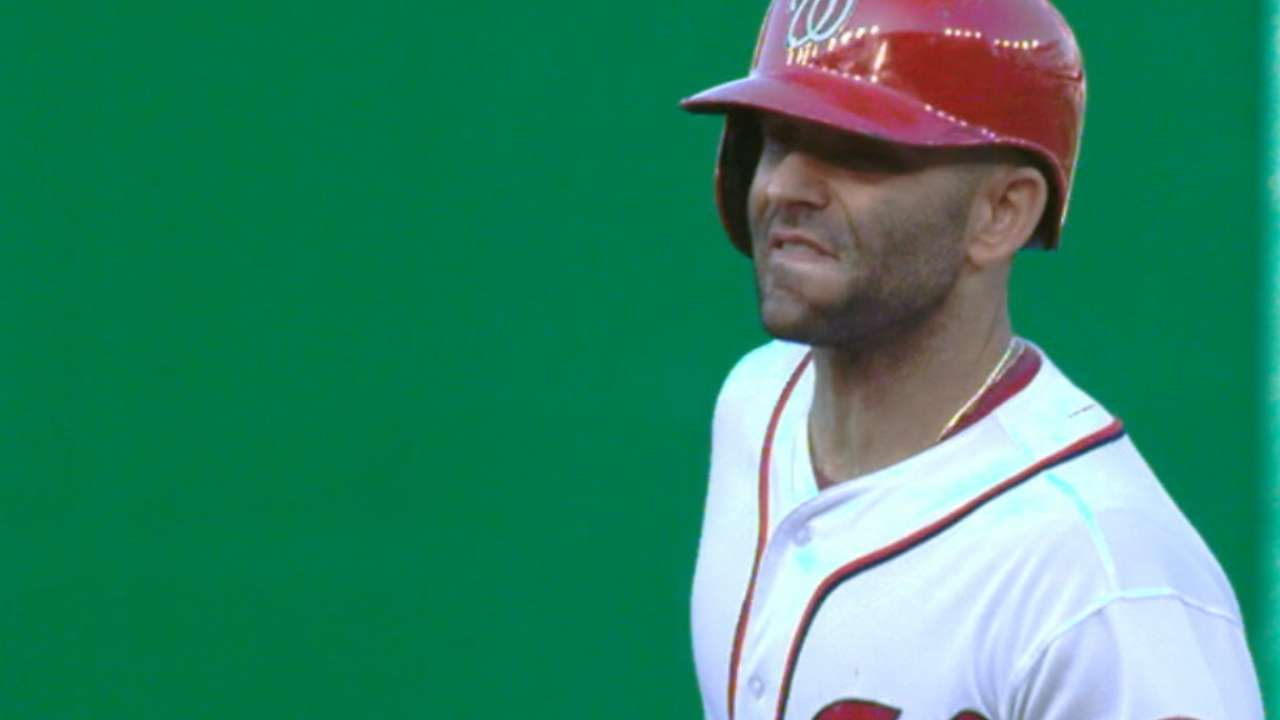 Espinosa also should improve the club's defense, having tied for seventh in the Major Leagues in 2016 with eight Defensive Runs Saved (DRS), according to FanGraphs, and now sliding over to second base, where he has consistently ranked in the top six at his position in seasons past when combining DRS and Ultimate Zone Rating.
"I think that defensively, up the middle with Simmons, I think it's going to be a lot of fun," Espinosa said. "A lot of double plays, a lot of range, a lot of arm strength. I think I'll help there."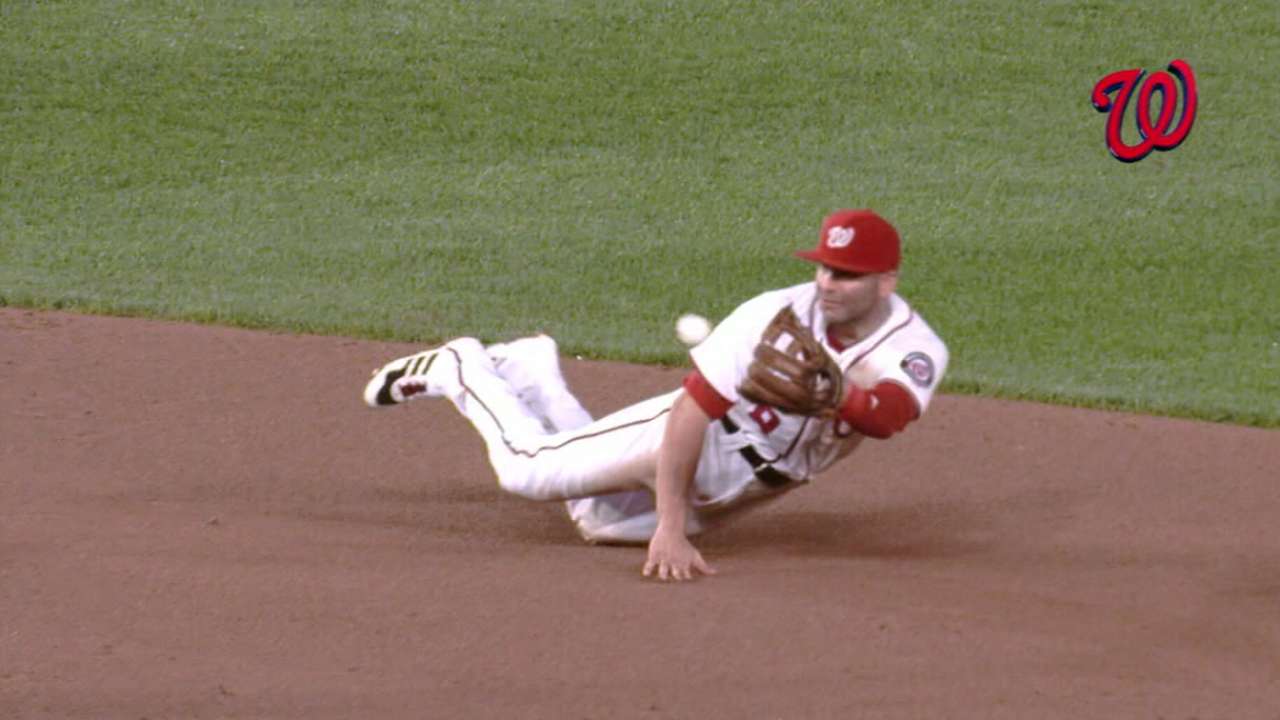 Offensively, Espinosa said he knows he needs to improve in contact and getting on base. He struck out 174 times in 516 at-bats last year. To that end, he said he's eager to get together with hitting coaches Dave Hansen and Paul Sorrento and see if a new staff can help unearth a new, better approach.
"I'm looking forward to getting into the 'classroom,' if you want to call it," Espinosa said. "To become a better hitter."
Espinosa said this latest development in his career has him excited for the possibilities. At the very least, he'll be near his "mom, dad, sisters, aunts, all my cousins," as he described.
And Espinosa said he's thrilled to be playing for Scioscia, whom he's long admired, while trying to be the best teammate and player he can be.
"I think there's a good team there and I'm looking forward to getting to work and getting out there with the guys," Espinosa said.
"Hopefully, we'll have the best middle infield in baseball. That's my goal."
Doug Miller is a reporter for MLB.com. Follow him on Twitter @DougMillerMLB. This story was not subject to the approval of Major League Baseball or its clubs.