Yanks reportedly ink INF Tejada to Minors deal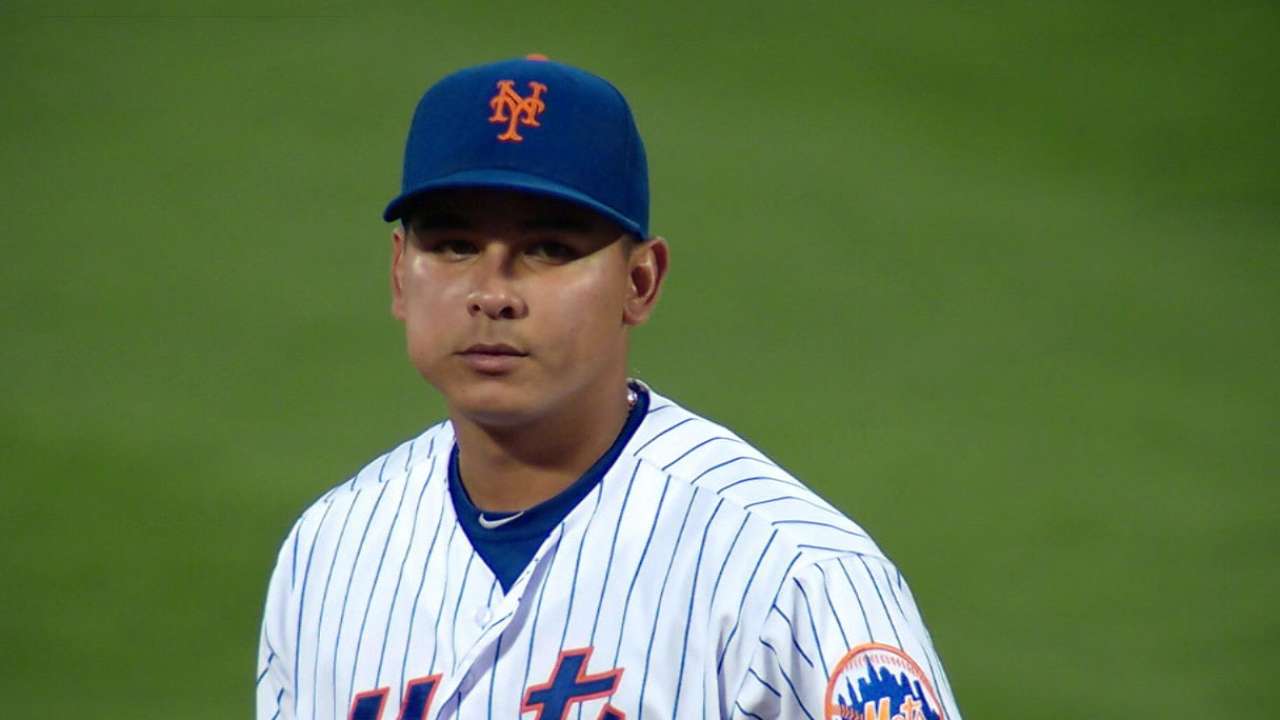 The Yankees have agreed to a Minor League deal including an invitation to Spring Training with infielder Ruben Tejada, according to an ESPN report. The club has not confirmed the deal.
Tejada was released by the Mets prior to the 2016 season and joined the Cardinals, for whom he was slated to begin the season at shortstop. But following a hamstring injury, the 27-year-old was replaced by rookie Aledmys Diaz, who had a strong season that made Tejada expendable. Tejada then signed with the Giants, appearing in 13 games for San Francisco.
The versatile infielder -- who can play second base, shortstop and third base -- hit just .167/.247/.242 in 78 plate appearances last season. But in 2015, Tejada posted a .261/.338/.350 slash line in 407 plate appearances for the National League champion Mets.
Entering Spring Training, Tejada will likely be competing for a backup-infielder role behind second baseman Starlin Castro, shortstop Didi Gregorius and third baseman Chase Headley.
Manny Randhawa is a reporter for MLB.com. Follow him on Twitter at @MannyRsports This story was not subject to the approval of Major League Baseball or its clubs.