Inbox: Can Severino make Yanks' rotation?
Beat reporter Bryan Hoch answers fans' questions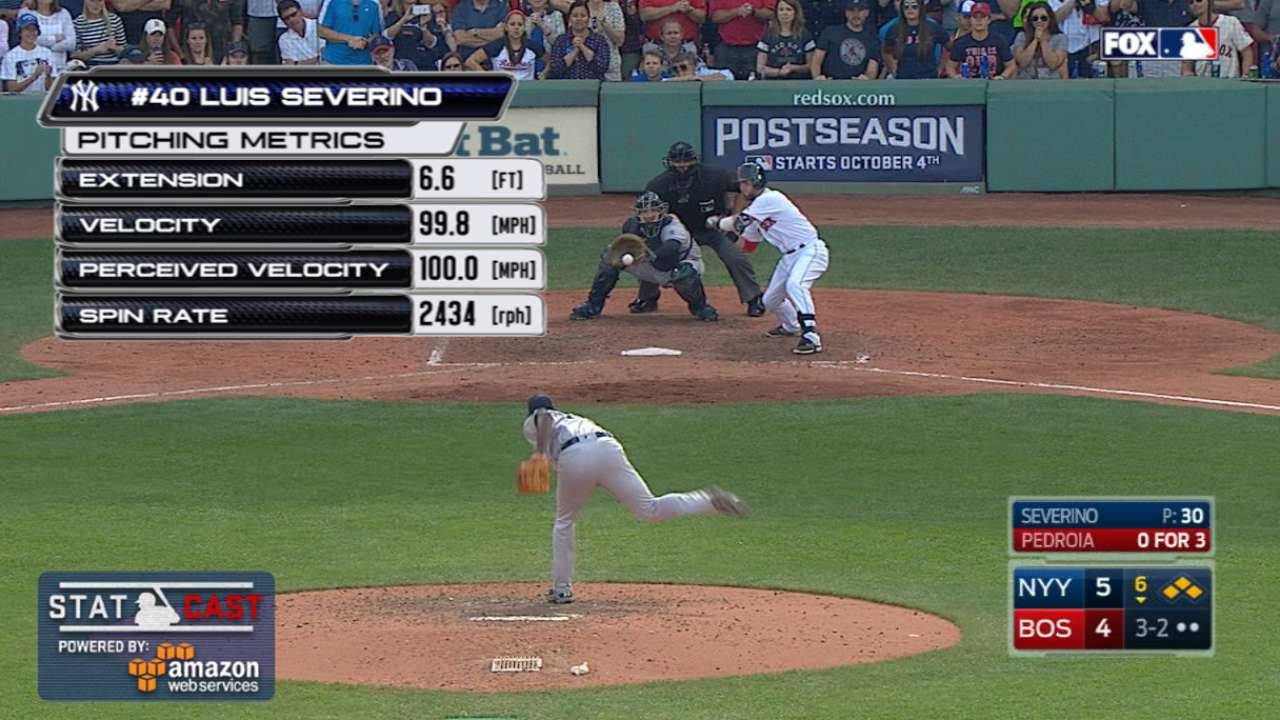 Do you think there's a good chance Luis Severino will make the Yankees' rotation in 2017?
-- Eric D., Towanda, Pa.
I do. While Severino was electric out of the bullpen (0.39 ERA in 23 1/3 innings, 9.6 K/9) and awful as a starter (0-8, 8.50 ERA in 11 starts) last year, the Yankees still believe that he projects as a Major League starter going forward. The poise and promise he showed at the tail end of 2015 was no accident, and at 22 going on 23, Severino would hardly be the first young pitcher who had to battle past a significant bump in the road.
Considering the Yanks' need for a starter and the fact that they already addressed the bullpen, it figures that Severino will have a great opportunity to lock up one of those last two rotation spots. The difference is that they aren't going to publicly count on him, and maybe putting him into a competition will help. If you remember, last year at this time, they had essentially guaranteed him a slot.
• Submit a question to the Yankees Inbox
Come spring, Severino will need to outpitch Luis Cessa, Chad Green, Bryan Mitchell and Adam Warren to avoid a return trip to Triple-A Scranton/Wilkes-Barre. Harnessing his fastball command is a key, which would improve the effectiveness of his slider. Expect the Yankees to again focus on helping Severino develop a changeup as well, a pitch that he had little confidence in last year.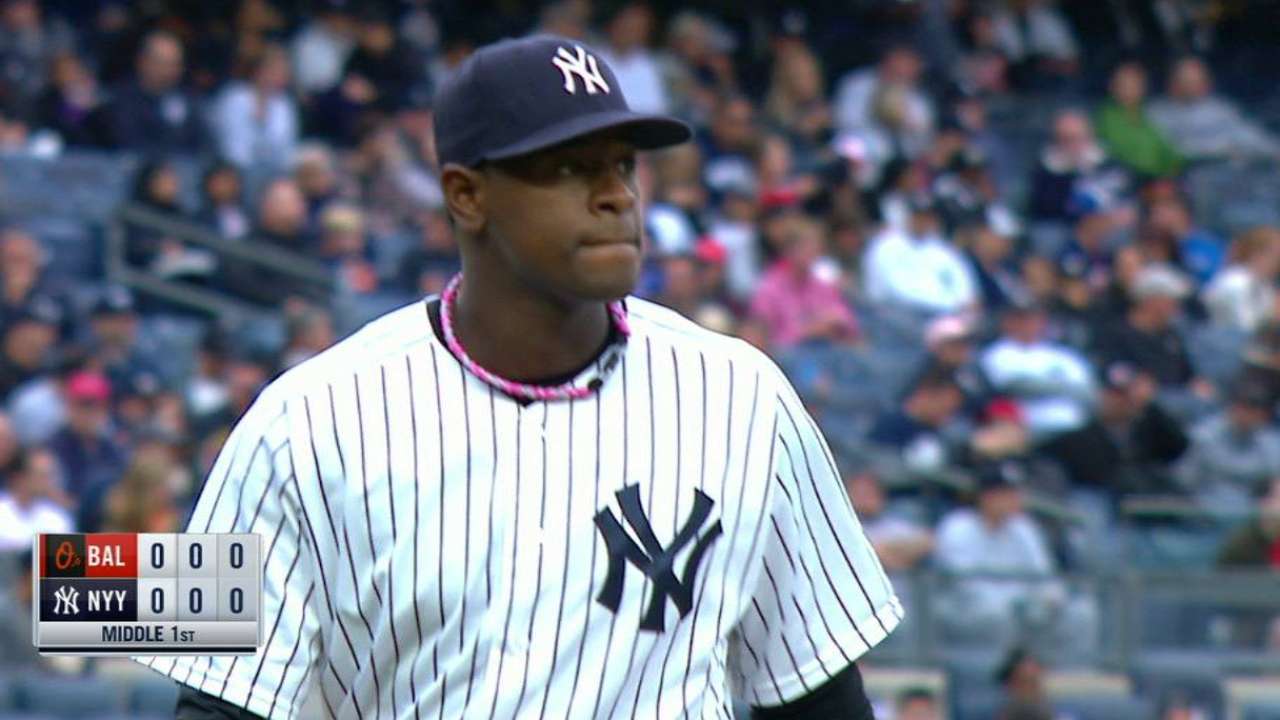 Since the Yankees have one of the best farm systems in baseball, and there are teams that would love to have some of the Yankees' prospects, do you think Brian Cashman has any untouchables?
-- Julian G., Elizabeth, N.J.
That list starts with Gary Sanchez, and it might actually end there. One of Cashman's familiar refrains is that some players are "more touchable than others," but he recently revealed that clubs have been calling about many of the Yanks' prospects this offseason, rattling off the names of Gleyber Torres, Severino, Aaron Judge, Clint Frazier, Justus Sheffield and Albert Abreu.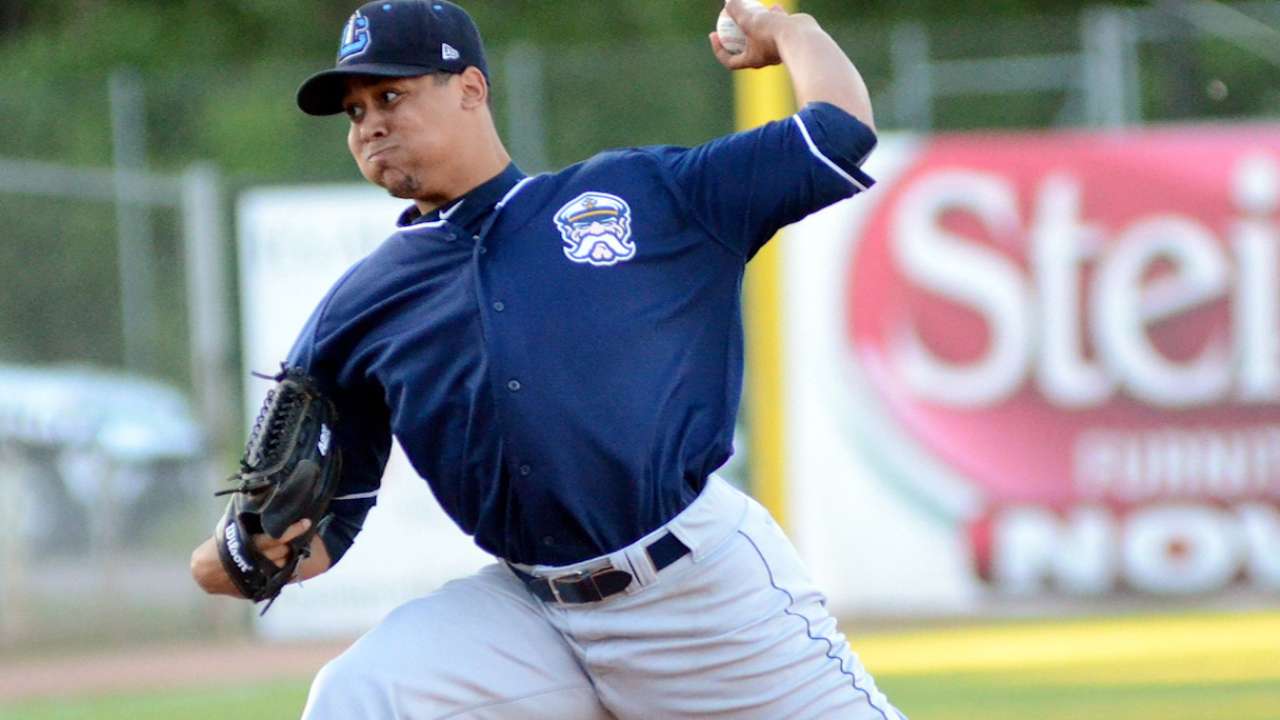 "From our perspective, I'm open-minded to just about anything, but are you going to move Gary Sanchez after what he just did? No," Cashman said. "He plays a premium position that's extremely rare, and looks like he has a chance to be something that's very special for a long time and he's cheap at the outset. I think the industry kind of reacts. They stopped asking about him, but they were up until last summer."
What can the Yankees expect in return for Chase Headley?
-- Donald C., Aruba
Not enough, apparently. Cashman said at the close of the Winter Meetings that he has "turned down what was presented to me" on Headley, and that there probably wouldn't be any other trade opportunities for the 32-year-old switch-hitter.
With Headley owed $26 million over the next two years, the Yankees gauged the market and balked at the idea of eating most of that salary while not having an in-house fit available. Touted prospect Miguel Andujar turns 22 in March and hasn't played above Double-A, and the Yanks view Ronald Torreyes and Rob Refsnyder more as bench players.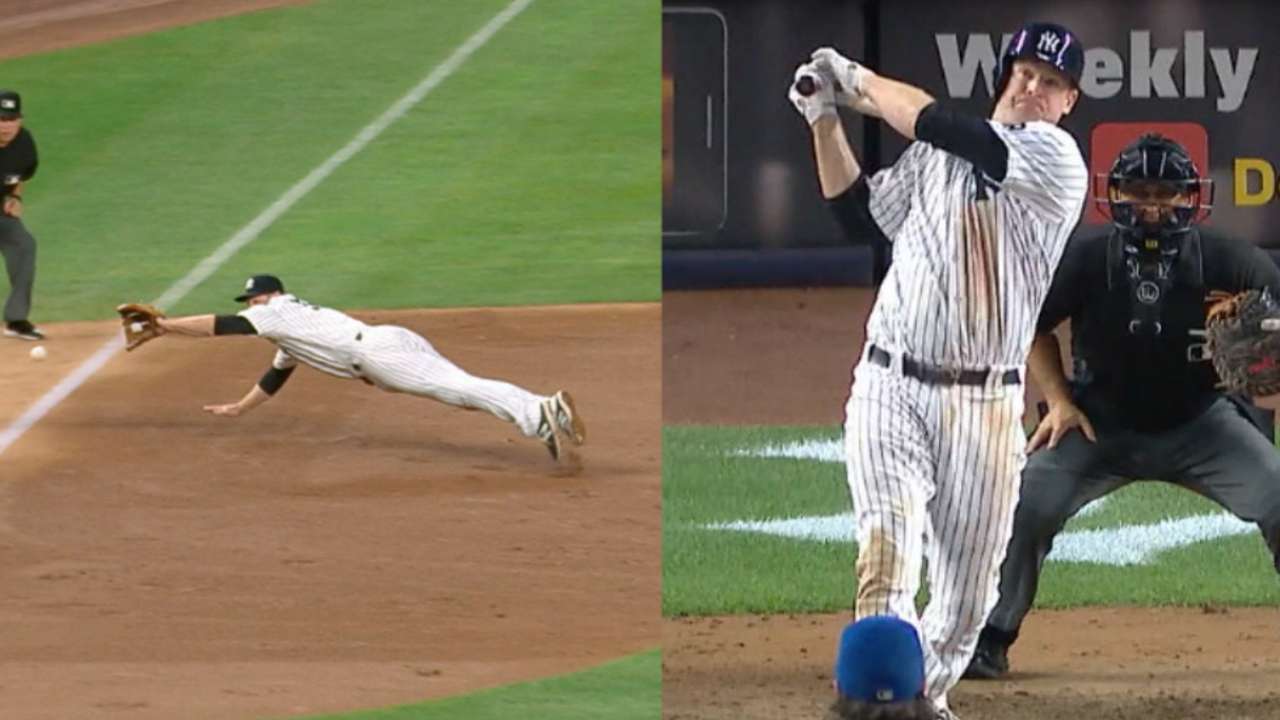 This is a good opportunity to note that despite Headley's dismal start to 2016 (he didn't pick up an extra-base hit until May 12), he batted .265/.338/.418 with 14 homers and 49 RBIs from May through the end of the season and played solid defense.
Is there a market for Jacoby Ellsbury in a trade?
-- Mark P., San Diego, Calif.
Not according to Cashman, though I'm sure the Yankees would entertain it if someone really wanted to try. Ellsbury is still guaranteed about $89.5 million on his contract, which runs through 2020 and includes a $5 million buyout for 2021. He also has a full no-trade clause, which Cashman said makes the contract virtually unmovable. That's why Brett Gardner's contract situation has been so much more appealing to other clubs.
I continue to hear that the right-field job is between Judge and Aaron Hicks. What do they see in Hicks?
-- Rich M., Freehold, N.J.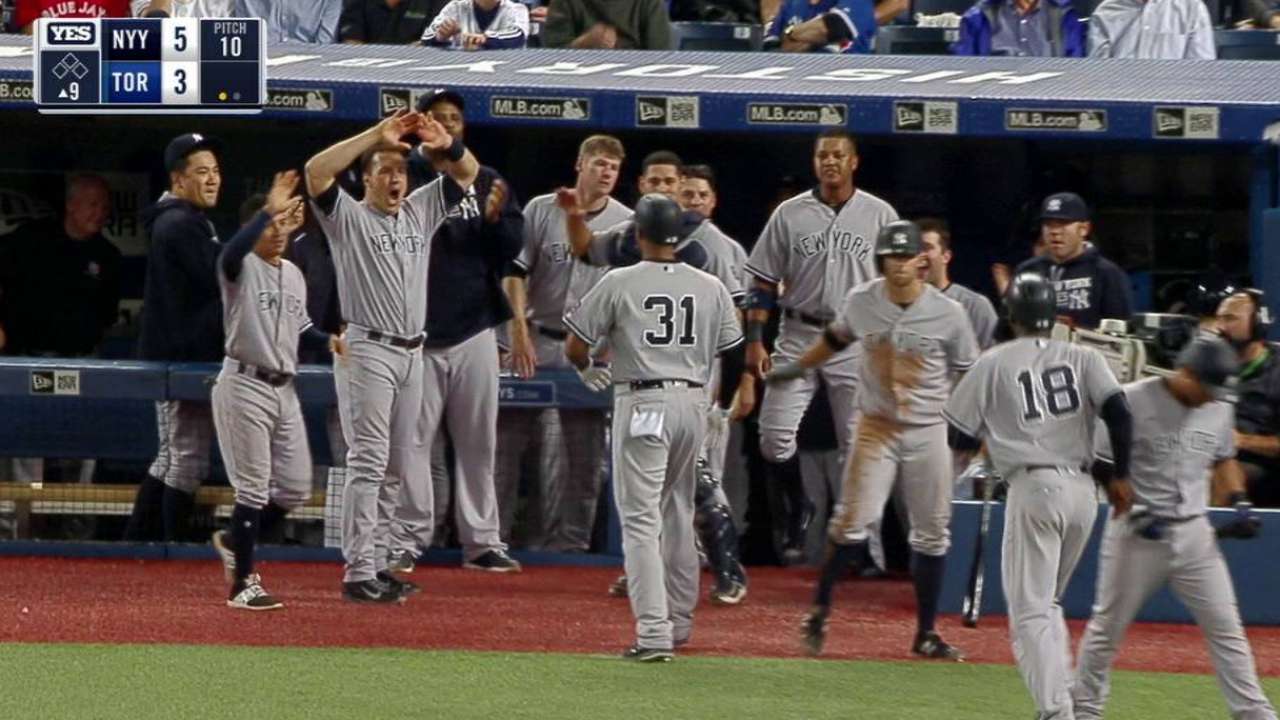 The Twins gave up on waiting for Hicks to put it all together, and even though Hicks' first season in New York was a disappointment (.217/.281/.336, eight homers, 31 RBIs in 123 games), there were some encouraging signs after the non-waiver Trade Deadline. Given the opportunity to play regularly, Hicks hit .280/.330/.439 in August before sustaining a hamstring injury, and he flashed his high-ceiling athleticism on several occasions.
Hal Steinbrenner's recent comment that he expects Judge to step up and take hold of the starting right-field job suggests that Hicks may be headed for a return to serving as a backup at all three outfield positions, but Hicks could earn more playing time if he taps into what was working in August.
Bryan Hoch has covered the Yankees for MLB.com since 2007. Follow him on Twitter @bryanhoch and on Facebook. This story was not subject to the approval of Major League Baseball or its clubs.