MLB.com Columnist
Mike Bauman
Patient offseason approach to pay off for Jansen
Chapman, Melancon deals help set up favorable market for closer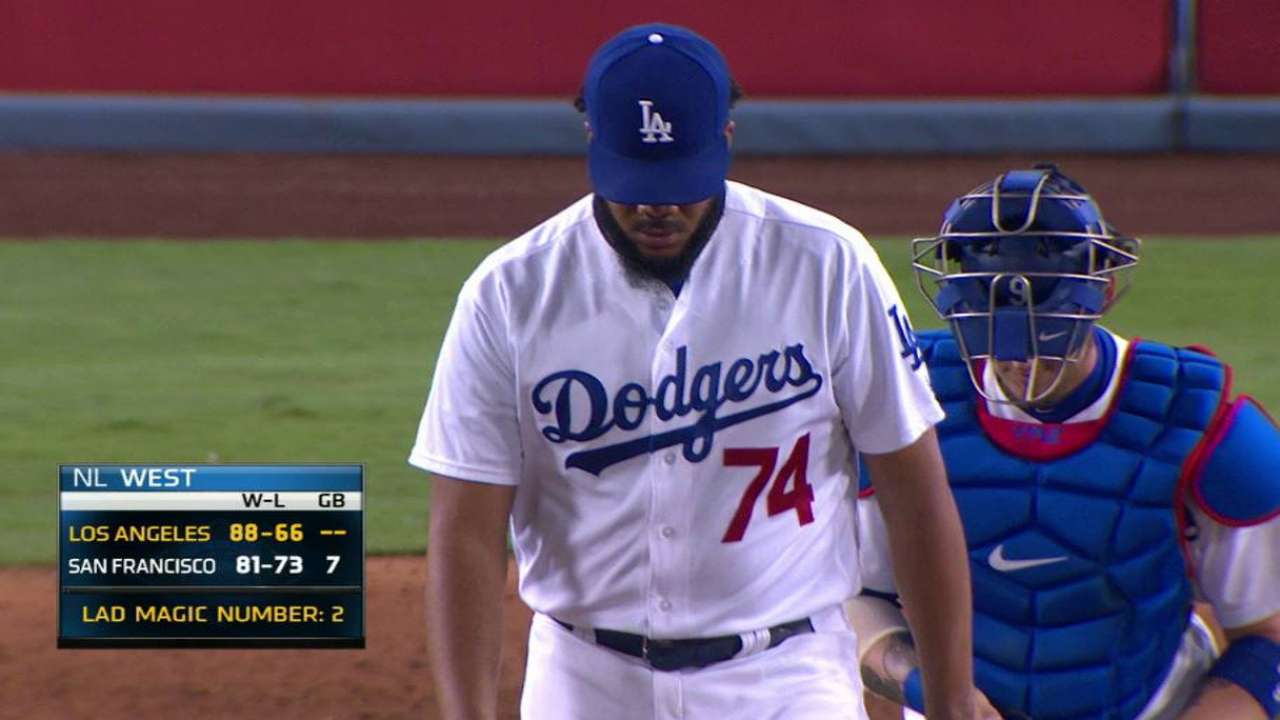 Suppose there are three elite closers available on the free-agent market. Two are signed early in the offseason. As the third, you are feeling left out, unwanted and like something of an also-ran, right?
No, no, no. Actually, you have already won. All that has happened so far is that the over-under for elite closers has rapidly moved upward. You are the last elite closer on the market, and there are numerous teams that are still seeking one of those.
By not signing early, you have won the supply-and-demand equation. There is a big demand for your talent, but the supply of that talent is limited to you. Congratulations, Kenley Jansen.
To review the bidding: Prior to this offseason, the record contract for a closer was $50 million over four years, given to Jonathan Papelbon by the Philadelphia Phillies before the 2012 season.
That mark was shattered by the four-year, $62 million deal that Mark Melancon received from the San Francisco Giants. That contract in turn was far outstripped by the five-year, $86 million pact that Aroldis Chapman got from the New York Yankees.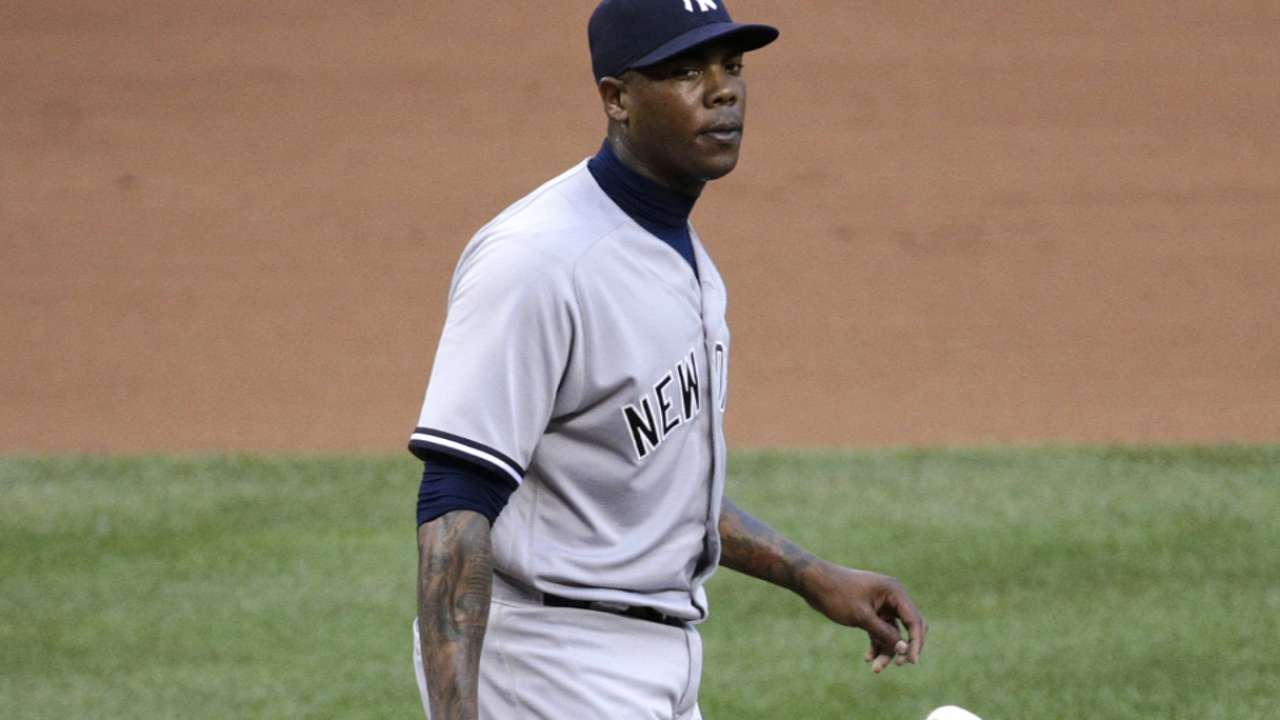 So the top of the closers' pay scale went from an average annual value of $12.5 million to $15.5 million to $17.2 million. These figures reflect not only the general prosperity in contemporary baseball, but the increased importance that is being place on relief pitching. That importance was underscored on an almost daily basis with the multi-inning usage of front-line relievers in the 2016 postseason.
Jansen reportedly has several clubs interested in his services. His most recent employers, the Los Angeles Dodgers, are obviously in that mix, although they may have to choose between re-signing Jansen and retaining free-agent third baseman Justin Turner.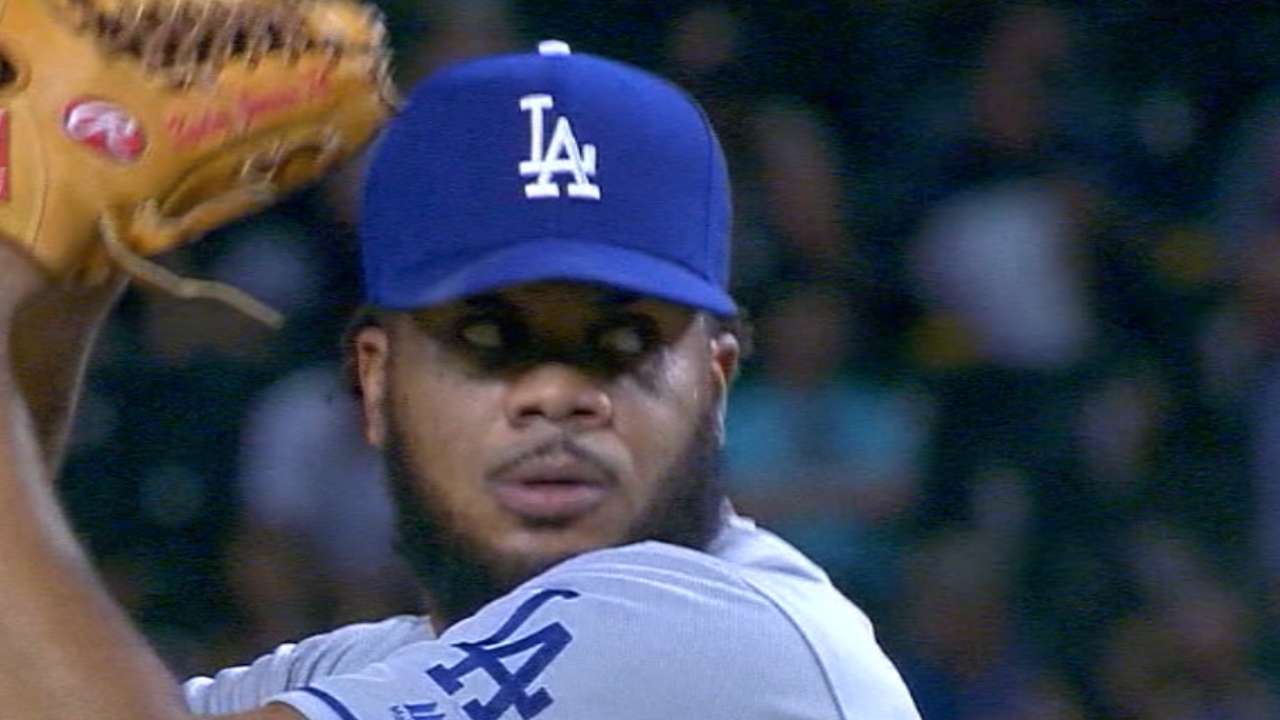 The Miami Marlins are also more than marginally interested, as are the Washington Nationals, who have lost the services of Melancon. These are highly motivated buyers, and they have each demonstrated a willingness to spend large sums on personnel, even though the Dodgers' willingness in that area has outstripped the competition.
But the Dodgers are in a complex sort of situation, trying to stay on top of the National League West while reining in payroll and making a transition to greater dependence on their own organizational talent. That makes the free-agent market more of a fair fight from the perspective of other clubs who want to sign Jansen.
There are other closers potentially on the market. The White Sox are in sell mode, and that means David Robertson might be available. But he has been more adequate than outstanding for the White Sox. Greg Holland, formerly a terrific closer for the Royals, is also available. But he is returning from Tommy John surgery.
That brings us back to Jansen. Oh, what a season he had in 2016.
Jansen had an MLB-best 0.67 WHIP and a .150 opponents' batting average, tied for second in the Majors with 47 saves and had the best strikeout-to-walk ratio in the NL at 9.45. He had 104 strikeouts in 68 2/3 innings.
Then in the NL Championship Series against the Cubs, Jansen went into multi-innings mode, throwing 6 1/3 innings in three appearances. He gave up no runs, no walks, one hit and struck out 10. The Cubs won the NLCS and then the World Series, but one pitcher they didn't touch was Jansen.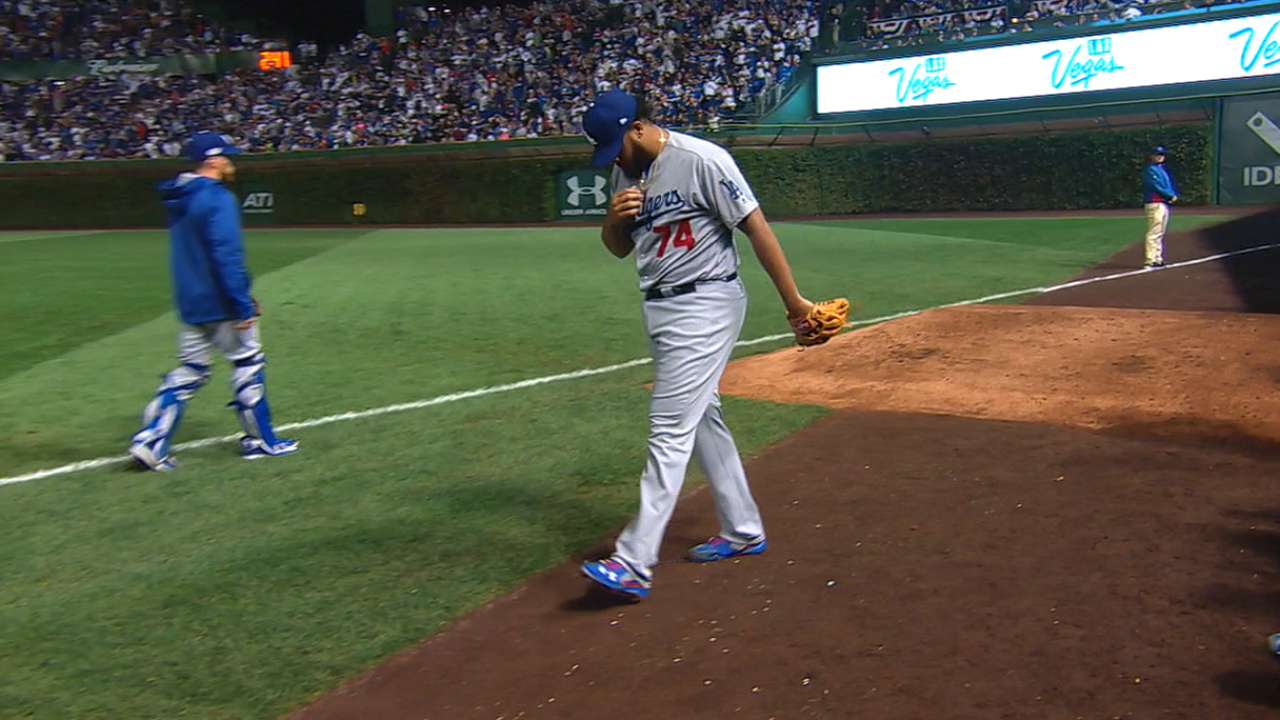 Where does Jansen fit in the free-agent class? At 29, he's younger than Melancon and throws harder as well. Nobody else throws as hard as Chapman, but Chapman was suspended for 30 games by Major League Baseball for a domestic violence incident.
Jansen does not have a history of arm problems. Taken together, all the factors point toward Jansen receiving a contract that is very close in length and strength to the one that Chapman got from the Yankees. He is not finishing third in this three-closer race. Jansen is simply finishing later than the other two closers.
Mike Bauman is a national columnist for MLB.com. This story was not subject to the approval of Major League Baseball or its clubs.