Turner 'excited' to return as everyday shortstop
Rookie excelled at center field in 2016, but will return to natural position in '17 after Eaton, Espinosa trades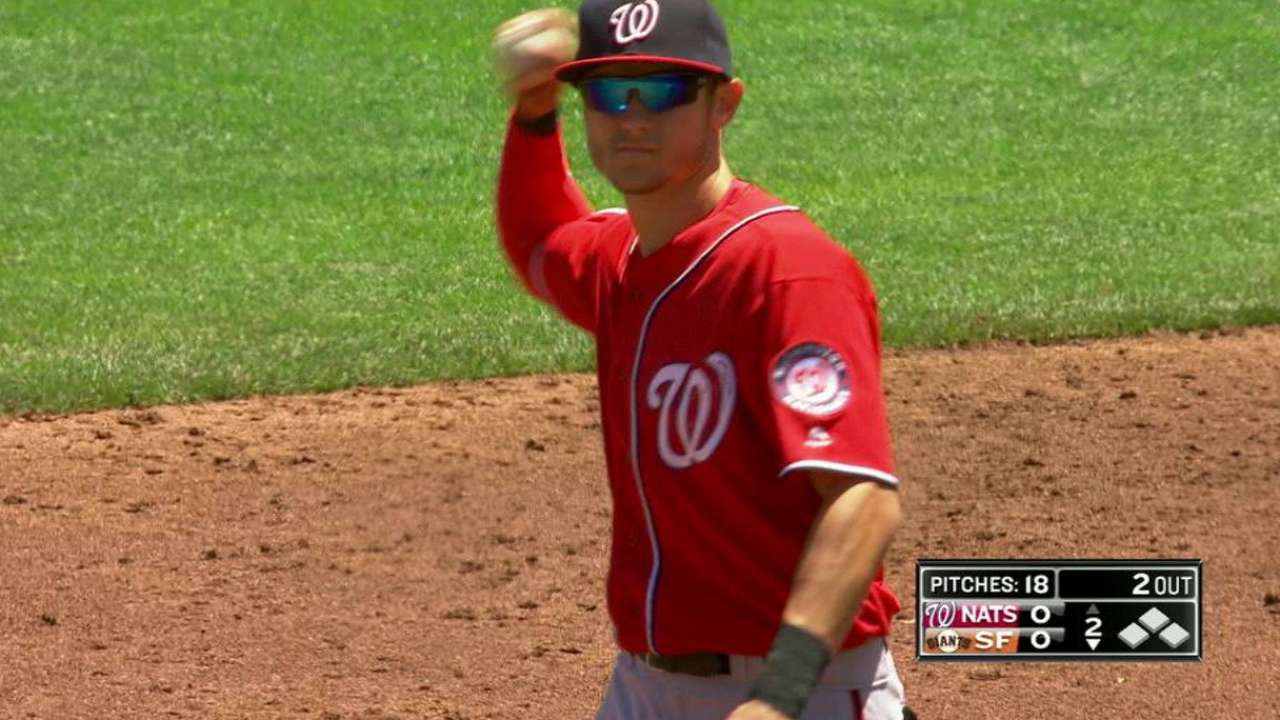 WASHINGTON -- One of the traits the Nationals admire most about Trea Turner is his ability to adjust. His biggest adjustment, perhaps, came last season -- when midway through the year, he was asked to move to center field, a position he had never played before.
Now Washington has paved the way for Turner to play shortstop every day -- first, by acquiring Adam Eaton from the White Sox on Wednesday to serve as their new center fielder; and then, by trading away Danny Espinosa, last season's starting shortstop, to the Angels on Saturday night.
"Excited to have the opportunity to go back there, I think that's where I'm most comfortable," said Turner, who added that he was surprised to see Espinosa traded. "[Shortstop is] where I played the majority of my career, and I look forward to trying to prove that I can play there at a high level and be consistent. "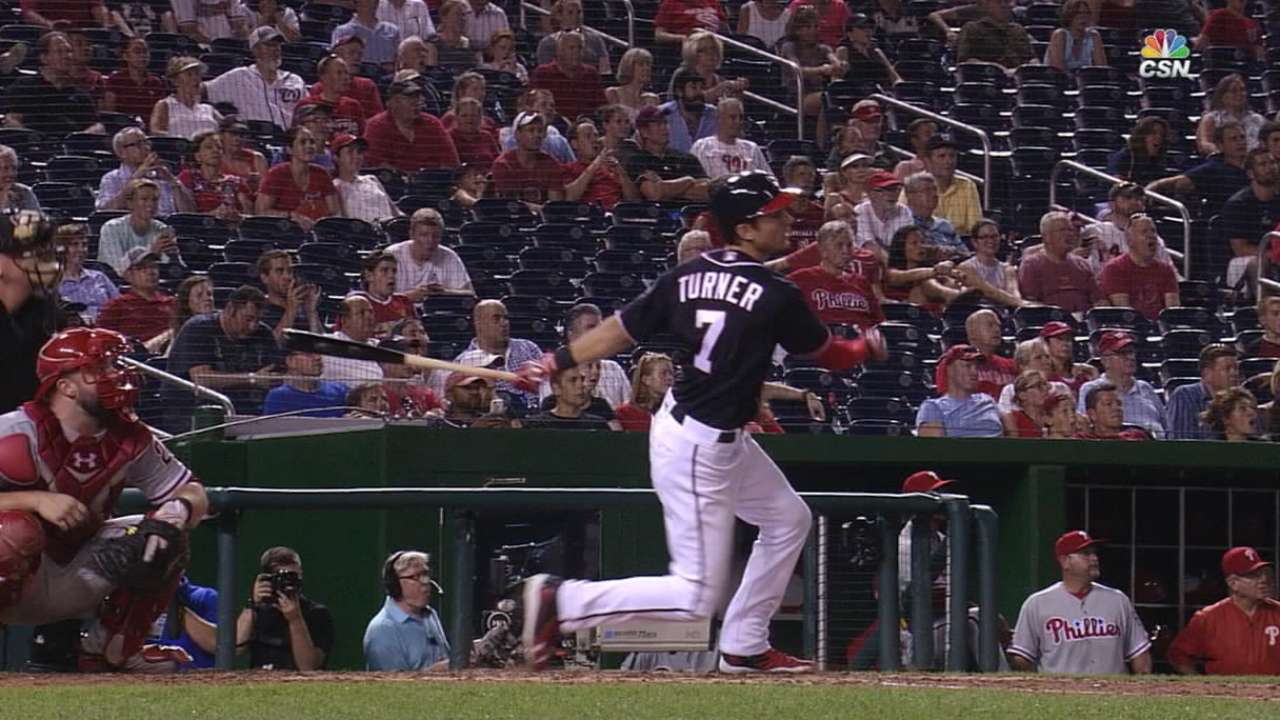 The Nationals are comfortable starting the season with Turner at shortstop, something they were unwilling to do at the start of 2016. That's in part why they named Espinosa the starter during Spring Training and stuck with him throughout his slow start. Espinosa's midseason hot streak, combined with his strong defense, made it easy to stick with him at short in the summer months and convert Turner to another role.
Although Turner filled in admirably in center field, his natural position is in the infield. He felt like he was making strides in his consistency at shortstop in the Minors -- just before the Nationals asked him to change positions. And after his stellar offensive performance during his rookie season, the Nationals were not going to keep him out of the starting lineup. Espinosa was reportedly unwilling to accept a bench spot, and his unhappiness with his perceived role is in part why he did not attend this past weekend's Nationals WinterFest, according to the Washington Post.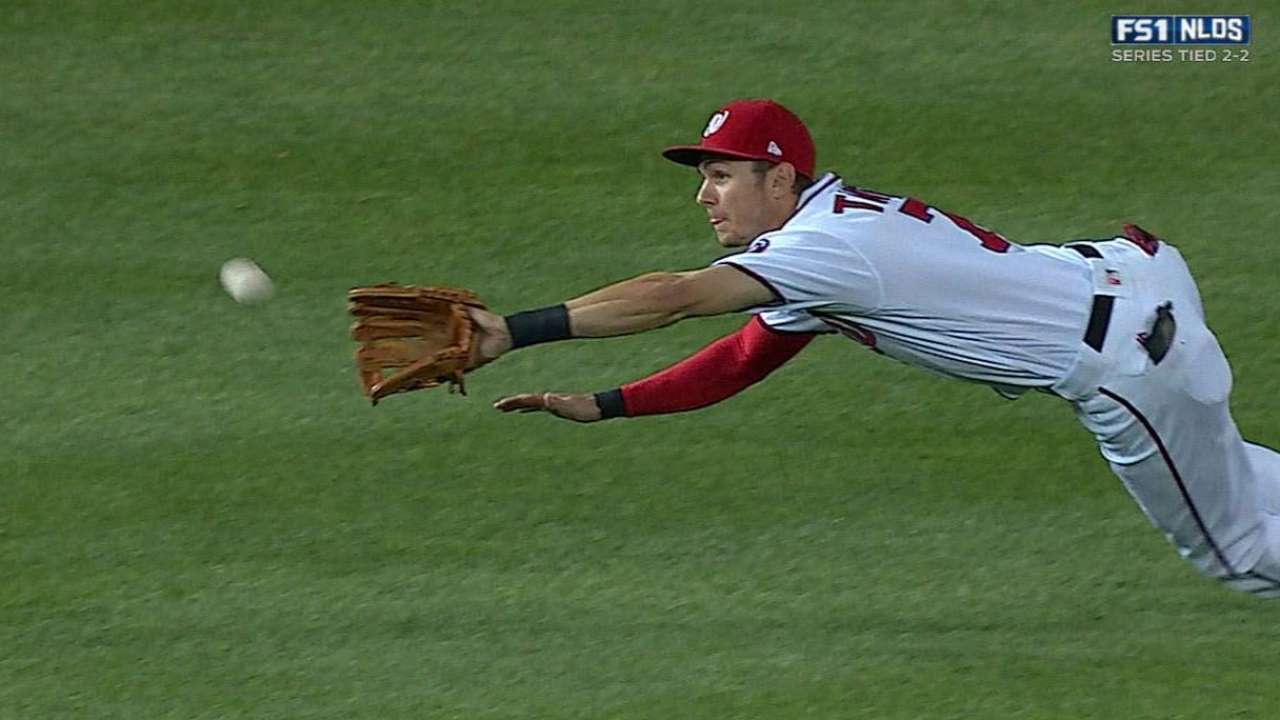 General manager Mike Rizzo admitted that he knew Espinosa would likely be frustrated with a bench role, but he added that Espinosa never asked for a trade nor had Rizzo spoken to him or his agent since the team acquired Eaton.
"I have no beef or problem with Danny Espinosa," Rizzo said. "Never had and still consider him a good player that gave everything he had every time he played."
But even manager Dusty Baker admitted that it probably would not have worked had Espinosa stayed on the team and been asked to come off the bench. So the Nationals moved on, and they are ready to entrust Turner with the job.
"We think he's going to be a rangy shortstop," Rizzo said. "He's got good hands, he's got good feet. He's got range. He's got plenty of arm to play short. And I think he's going to be a good defensive shortstop with good offense."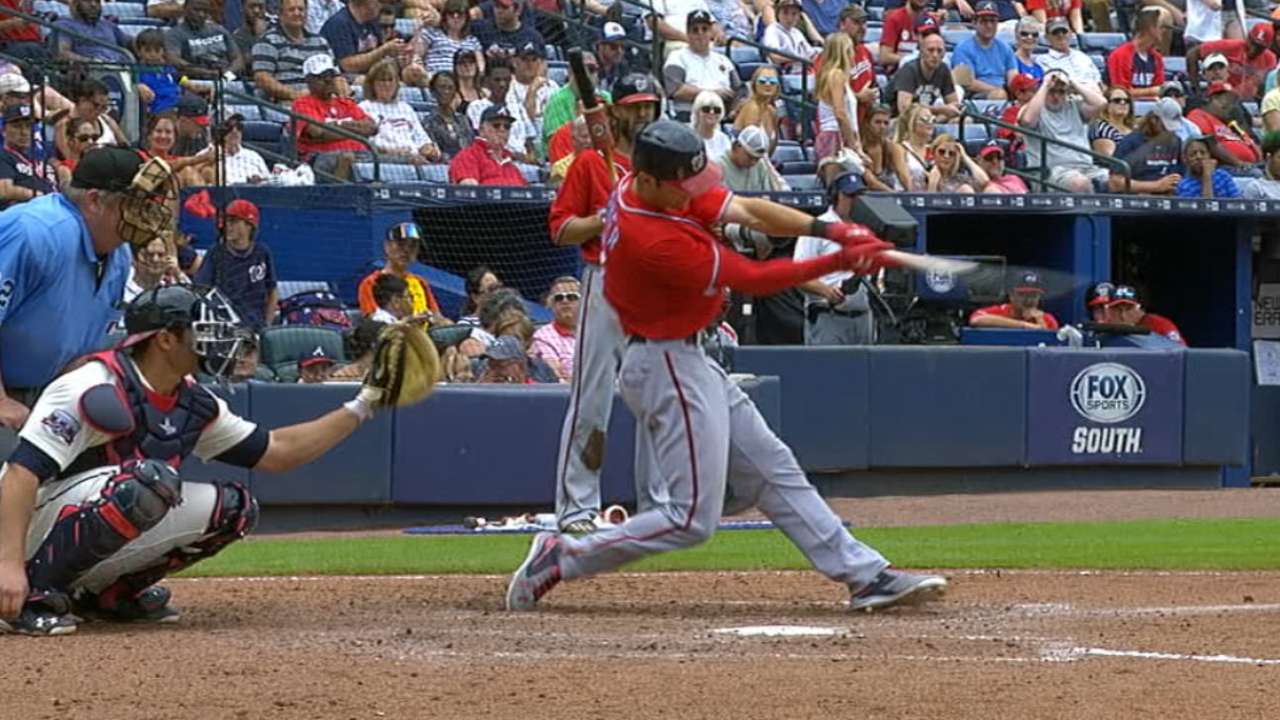 The decision gives Turner comfort for the first time in a while. He does not worry about having to adjust to a new organization, like he did when he was traded from the Padres to the Nationals. He won't have to worry about trying to make the team out of Spring Training, either.
"I think that's what I've worked for, is to have that comfortability," Turner said. "But that comes with the territory. That means they expect a lot out of you, and you've got to produce."
Jamal Collier covers the Nationals for MLB.com. Follow him on Twitter at @jamalcollier. This story was not subject to the approval of Major League Baseball or its clubs.