Father, son team up for upset at Fuld Classic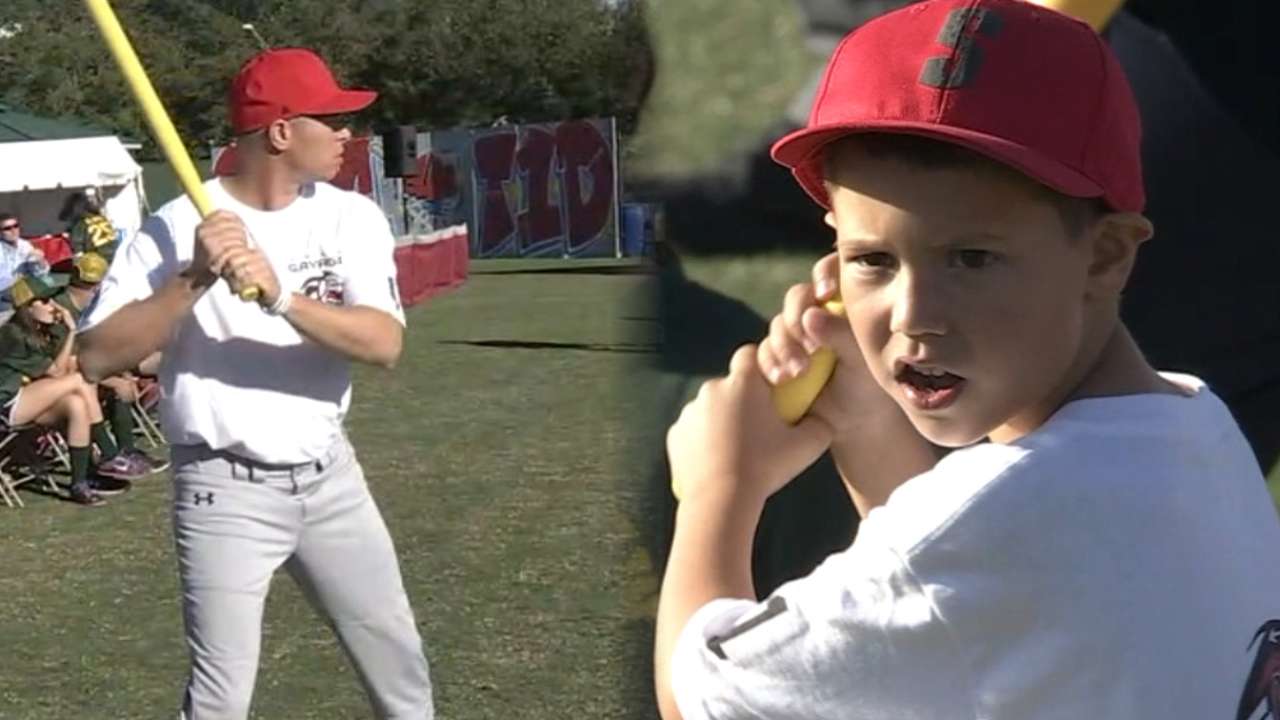 TAMPA, Fla. -- The No. 16-seed upset remains a dream in March, but December madness took hold early Saturday in Tampa at the SlamT1D Sam Fuld Classic Wiffle Ball tournament, and there was no better player to embody the David vs. Goliath showdown than The Savage's Logan Marlo.
Marlo isn't even four feet tall and weighs about 50 pounds after gorging himself at one of the food trucks lined up on the University of South Florida campus for the event.
The 7-year-old, though, drew a pair of walks to help Savage, the No. 16 seed, stun the top-seeded Broadview Bombers, 10-4, in the first round of the playoffs. The Savage features Indians prospect Triston McKenzie, who is rated as the sixth-best player in Cleveland's organization by MLBPipeline.com.
Braeden Ogle, No. 30 among the Pirates top prospects according to MLBPipeline.com, played for the Broadview Bombers.
"Small strike zone," said Chris Marlo, Logan's father, giving a scouting report of his youngest son, "a good eye at the plate, great discipline."
Chris Marlo coaches his sons, Logan and Jordan Marlo, who is 9, in baseball, and those skills have transferred to the diamond. Marlo was one of three parents playing for the team, but they often just let the kids play the field. While Savage was locking up its victory, Marlo was coaching third base.
His two home runs did help, though.
"With Wiiffle Ball the nice thing is the age doesn't matter," Chris Marlo said. "As long as you go out there, and play hard and do the right things, you're going to win. Don't make the overthrows and just go base-by-base."
The Savage had its own bit of personal motivation, too. Teammate Sam Bryan is a Type 1 diabetic, just like Fuld.
David Wilson is a contributor to MLB.com based in Florida. This story was not subject to the approval of Major League Baseball or its clubs.