Nats' Norris ready to move on from 'awful' season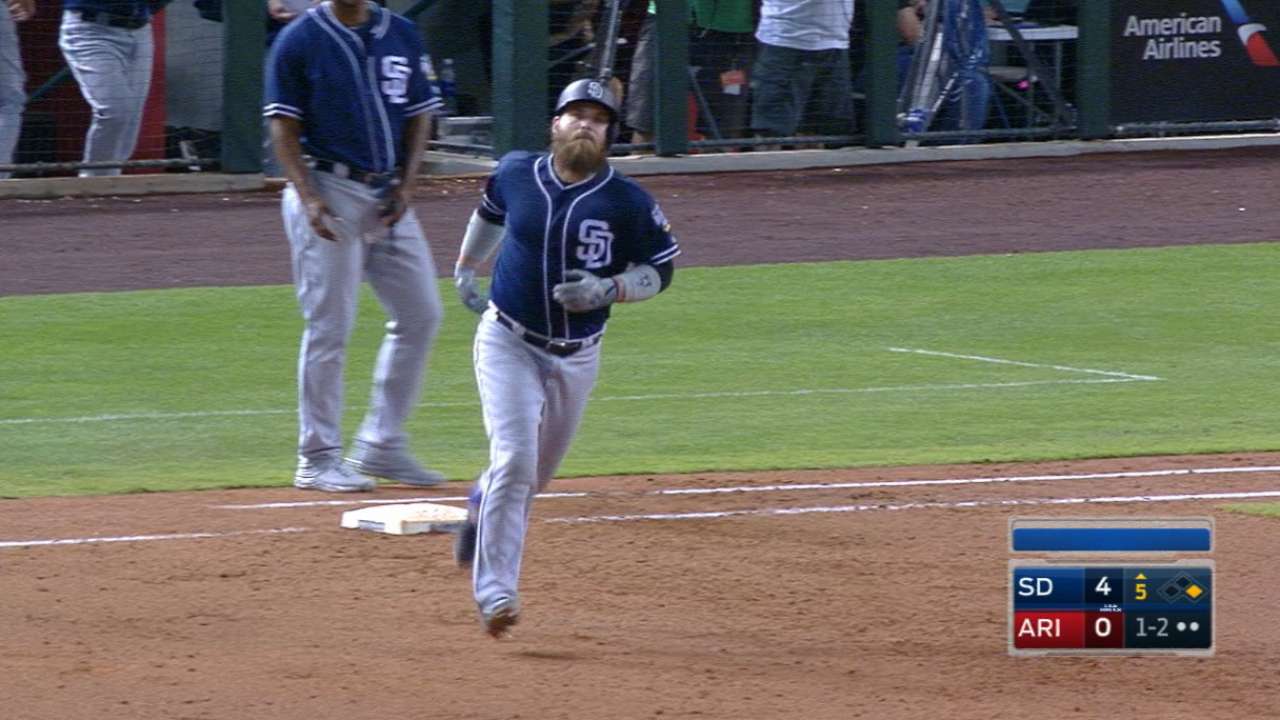 WASHINGTON -- New Nationals catcher Derek Norris had an easy way to evaluate his performance offensively last season.
"Awful," he said with a laugh at Nationals Winterfest on Saturday.
Norris said once he got off to a slow start last season he started trying to do too much to make up for it. He would start off 0-for-3 and try to hit a home run in his last at-bat to make up for it. That only made it worse and eventually Norris finished with the worst numbers of his career.
But Norris believes he can rebound, and the Nationals bet on that as well when they acquired him from the Padres last month.
"I think they know what I'm capable of," Norris said. "I think they've seen me at my best, and I think they saw last year as kind of like: 'Well, so what? Everybody has a bad year.' I think anyone who plays this game knows everyone has a down year. And hopefully that was mine. Lord, I hope that was mine. I'm looking to bounce back and have a really good year for this club."
For Norris it was a re-introduction to Washington after the organization drafted him in the fourth round in 2007. The team is much different now and Norris has already began studying video of the pitching staff to get an idea of the tendencies. It's been reinvigorating for him to go from the struggling Padres to a World Series contender in the Nationals.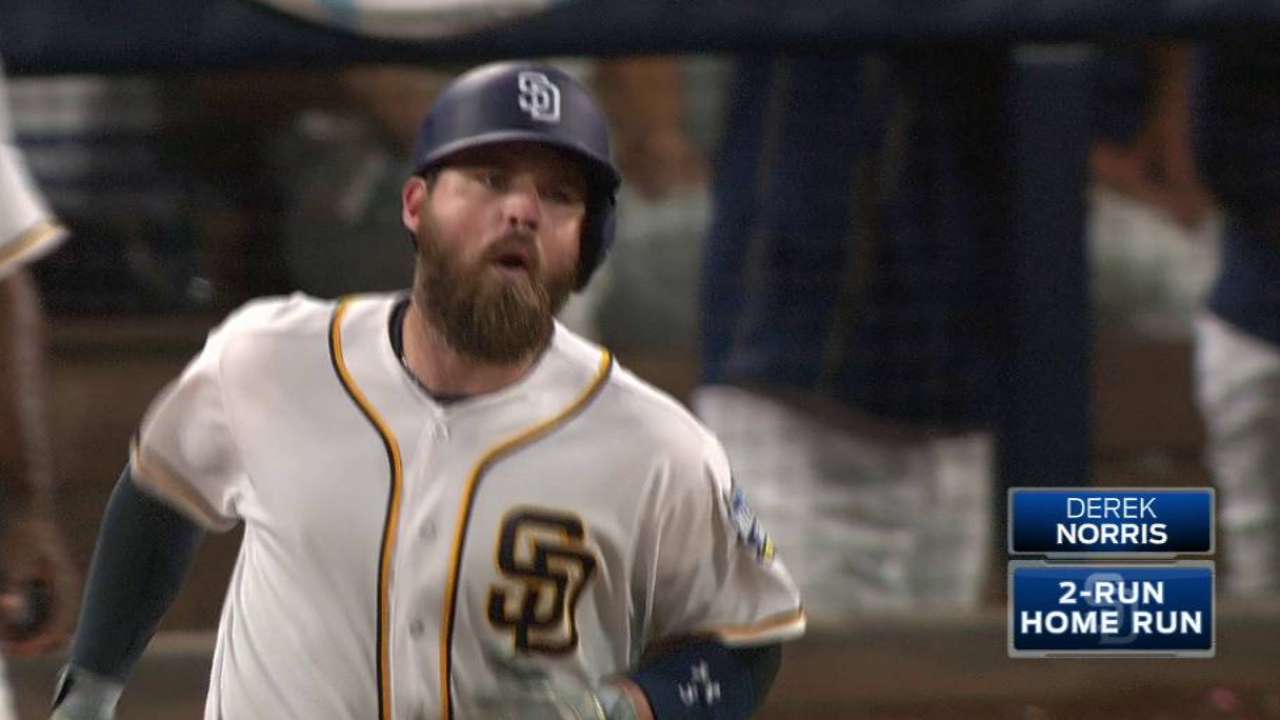 "It's a breath of fresh air," Norris said. "I think anyone that's a competitor in anything, you don't want to be part of a team that going in is saying: 'We're going to rebuild.' Because in my opinion, 'We're rebuilding' is just an excuse to lose. So I think being a part of somewhere that's going to be favored, a team that's going to go out and compete and have a chance to win every night, I'm excited."
Notes from the first day of Winterfest:
• The Nationals unveiled a new jersey and two new caps at the team's Winterfest event Saturday. The jersey, which will be worn on special occasions and select home games this season, is a hybrid of the navy blue "Stars and Stripes" jersey and the home white jersey.
• Pitching coach Mike Maddux said the Nationals could use a different throwing program for Stephen Strasburg next season in an effort to keep him healthy for an entire season and save him for late in the year.
• Second baseman Daniel Murphy said he's emphasizing lower-body workouts during the offseason to try to prevent future leg injuries. The Nats training staff told him the injuries he dealt with in September and into the postseason could recur.
• Reliever Koda Glover revealed that he was unknowingly pitching with a torn labrum in his hip toward the end of last season. Glover first felt the pain, which he described felt like an ice pick in his hip, after pitching on Sept. 2 but didn't say anything. He made nine more appearances, allowing seven runs in 7 2/3 innings, before he was shut down. He did not want to blame the injury for his poor performance. Glover will not need surgery and expected to be fine after rehab.
Jamal Collier covers the Nationals for MLB.com. Follow him on Twitter at @jamalcollier. This story was not subject to the approval of Major League Baseball or its clubs.