Puig reflects on homeland in documentary
MLB Network's 'Cuba: Island of Baseball' provides in-depth look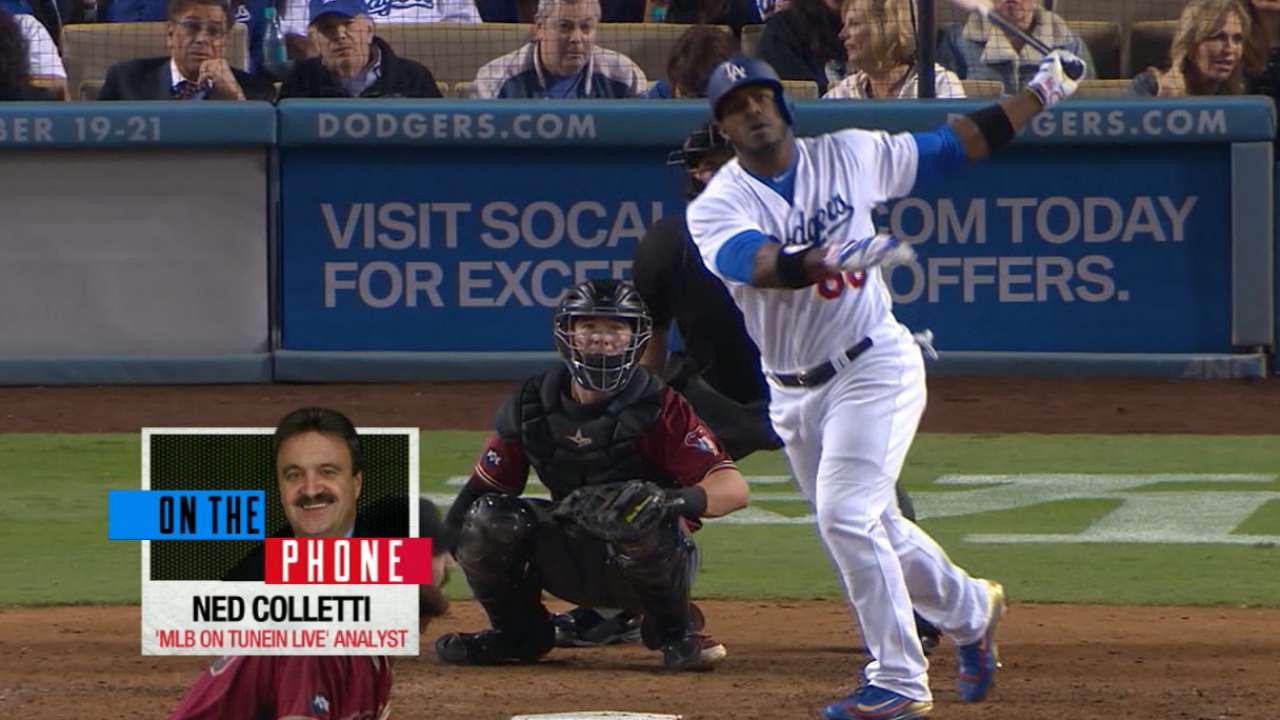 LOS ANGELES -- Dodgers outfielder Yasiel Puig talks about fulfilling his Major League dream and his desire to play for his native Cuba in the World Baseball Classic in a new episode of "MLB Network Presents" titled "Cuba: Island of Baseball," which debuts Tuesday at 6 p.m. PT.
This episode of the documentary series looks closely at the history of Cuban baseball players leaving their country for the U.S. to pursue an MLB career, as Puig did in 2012. It explores the excitement of fame and fortune, as well as the profound cultural challenges of starting anew in a foreign country, leaving behind family and friends.
The documentary coincides with the two-year anniversary of President Barack Obama moving to normalize relations between the U.S. and Cuba in December 2014. It takes an in-depth look at the decades of personal stories of many Cuban baseball players and their defection from their country in pursuit of a Major League career, from Tony Oliva, Luis Tiant, Barbaro Garbey and Rene Arocha in the 1960s, '80s and '90s, to Aroldis Chapman, Puig and Yulieski Gurriel today.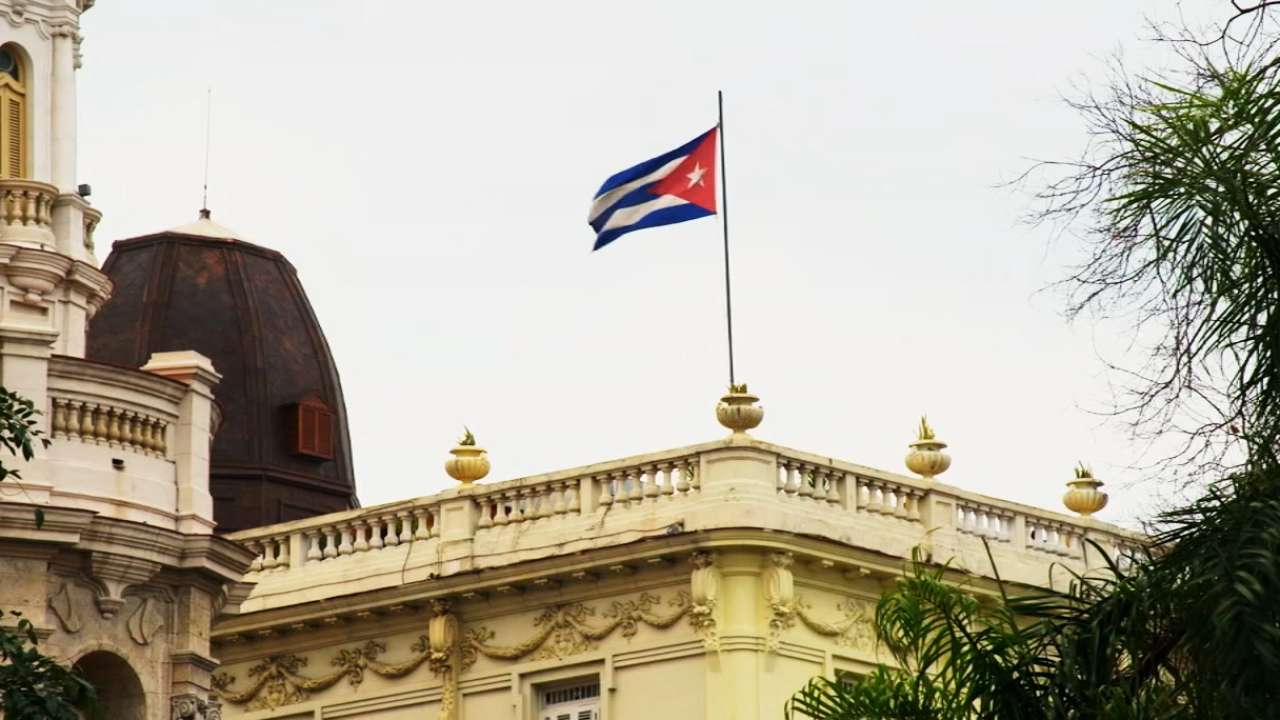 Puig's defection, after four failed attempts, was especially harrowing. Although he has never elaborated on specifics, depositions from lawsuits, spawned by the escape, paint a picture of Puig and three others being chased at night through Cuban swamps to the site of the Bay of Pigs invasion, and being whisked by smugglers in a cigarette boat to Mexico, where he worked out for four clubs before the Dodgers signed him to a seven-year, $42 million deal.
"In order to thrive and be someone in life, we did what we had to do," Puig said in the documentary. "But I continue to be Cuban and I'm succeeding here for my country."
Puig also was asked about competing in the upcoming World Baseball Classic, which the Cuban government currently won't allow.
"That's my dream right now, to go back and play for the Cuban team," Puig said.
Narrated by Cuban-American, Emmy Award-winning actor Bobby Cannavale, "Cuba: Island of Baseball" features interviews with Chapman, Garbey, Gurriel, Oliva, Puig and Tiant as well as current Major Leaguers Jose Abreu, Yoan Moncada and Yasmany Tomas, Baseball Commissioner Rob Manfred, Cuban Baseball Federation vice president Antonio Castro and Cuban baseball historians Peter Bjarkman and Adrian Burgos Jr.
Ken Gurnick is a reporter for MLB.com. This story was not subject to the approval of Major League Baseball or its clubs.