Fulmer eager to begin sophomore season
Rookie of Year ready to build off award, impressive debut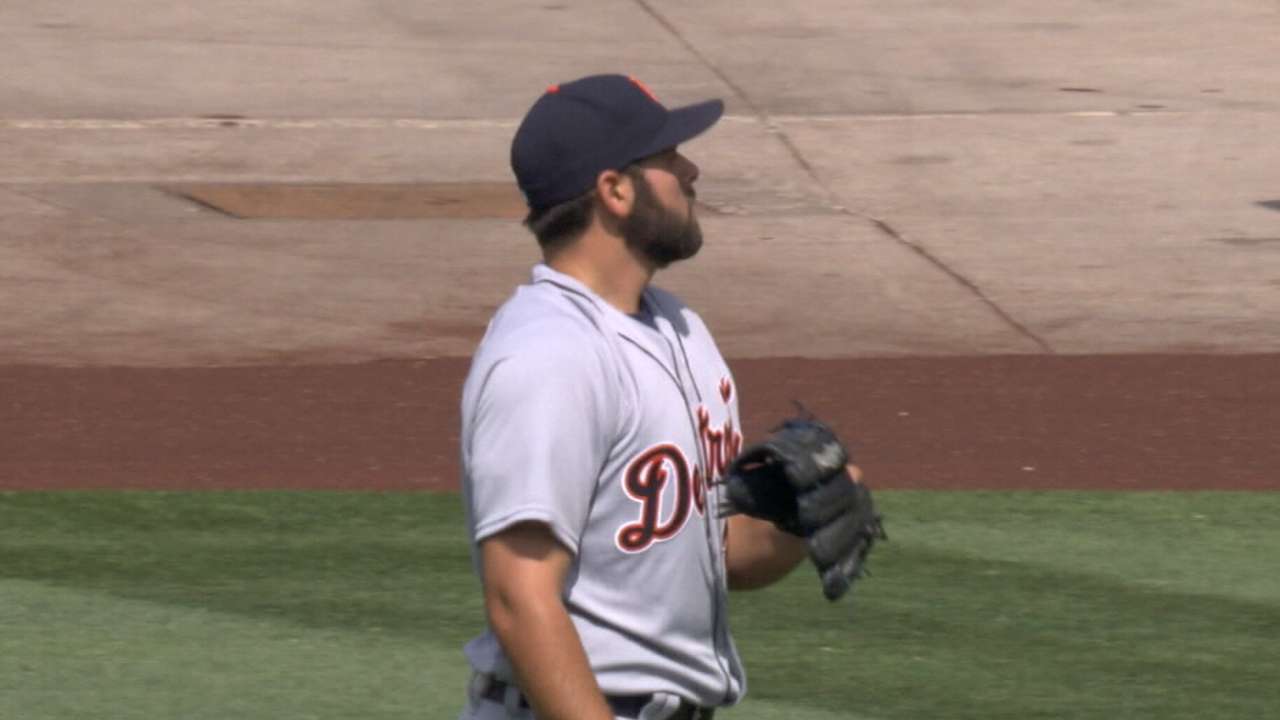 DETROIT -- Michael Fulmer rolled into Comerica Park on Saturday with a flannel shirt and a trucker's hat, but no winter coat. He admitted he wasn't quite ready for Michigan weather, though the return of the full beard helped out.
"I still don't know what you're talking about," he said with a wry smile when asked if he could finally admit why he suddenly shaved it at midseason.
Fulmer walked along the concourse on his way to an afternoon autograph session and noted the coating of snow already on the field, with more on the way. However, the reigning American League Rookie of the Year is eager for his sophomore season. He cherishes the award, but he wants to build on what he did on the mound.
"I think I found out I have 40 new friends that I didn't know had my phone number," he said. "I'm getting all types of support. I appreciate everything that everybody's telling me, the support I'm getting from Tigers fans plus family and friends back home. It means a lot to me right now, and I'm itching to get back to Spring Training down in Florida."
Let's play two!! pic.twitter.com/72yzOU5UOG

— Michael Fulmer (@MFulmer12) December 10, 2016
When he arrives in Lakeland, a new chapter in his career will begin. In many ways, it already has.
He's no longer the new kid in the clubhouse or the fresh face on the staff. After 159 big league innings, 11 wins, a four-hit shutout and nearly an ERA title (3.06), he's a known commodity. When he ventures out, he gets recognized, certainly around Detroit. He's still young enough, approachable enough, that he enjoys it.
"At home, nothing much has changed. It's usually the same people every other night," he said. "Here, it's a little ... I don't mind it. I mean, I really don't. You have to kind of pick and choose your spots where to go out and stuff, but I encourage it. I like when people come up to me and then talk to me and hold a conversation with me. I'm a down-to-earth guy. I'm just another person."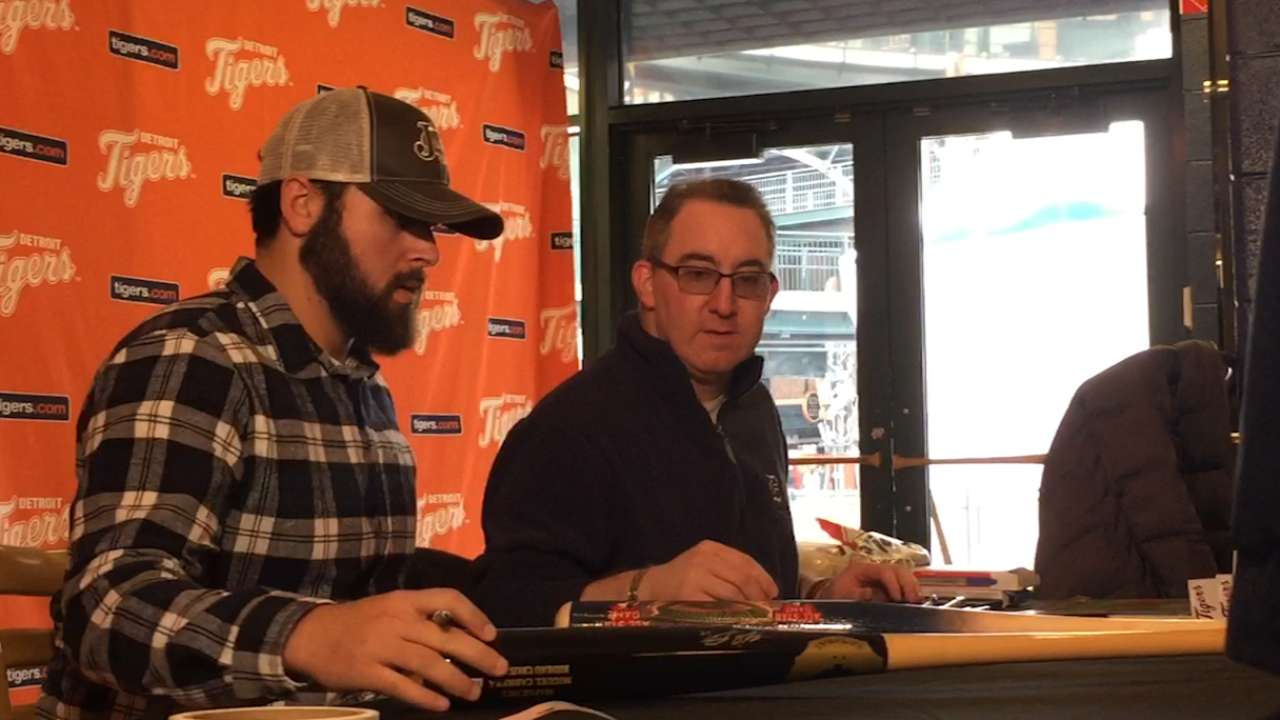 He's just another guy with a gifted arm, on which the Tigers' hopes of contending rest for next season and beyond. While veterans such as Justin Verlander, Ian Kinsler and J.D. Martinez have endured trade rumors the last few weeks as general manager Al Avila looks for ways to trim payroll, Fulmer is a building block.
After pitching through the stretch run and pushing his workload higher than expected, Fulmer has heeded advice to rest his arm for a while.
"I've been working out for about a month now," he said. "I kind of took some time off because it was a longer season than normal for me, which is a good thing. Hopefully it's longer next year. But I'm ready to get back after it. I'm working hard in the gym and about to start throwing here in a couple weeks. Hopefully, weather permitting, I can get outside a little bit before I head down to the heat down in Florida."
He has sought advice on training from Verlander, whose meticulousness with offseason training goes back to when he was a rookie a decade ago.
"I've been asking when to start my shoulder program, when to start throwing, just kind of getting feedback from him and learning from him a little bit," Fulmer said. "And he basically just says to trust your body. He's telling me when he's going to throw, and I'm kind of going off that a little bit, and hopefully we'll all be ready for Spring Training."
Jason Beck has covered the Tigers for MLB.com since 2002. Read Beck's Blog, follow him on Twitter @beckjason and listen to his podcast. This story was not subject to the approval of Major League Baseball or its clubs.