Cutch happy to still be wearing black and gold
Despite trade speculation, outfielder wants to spend entire career with Pirates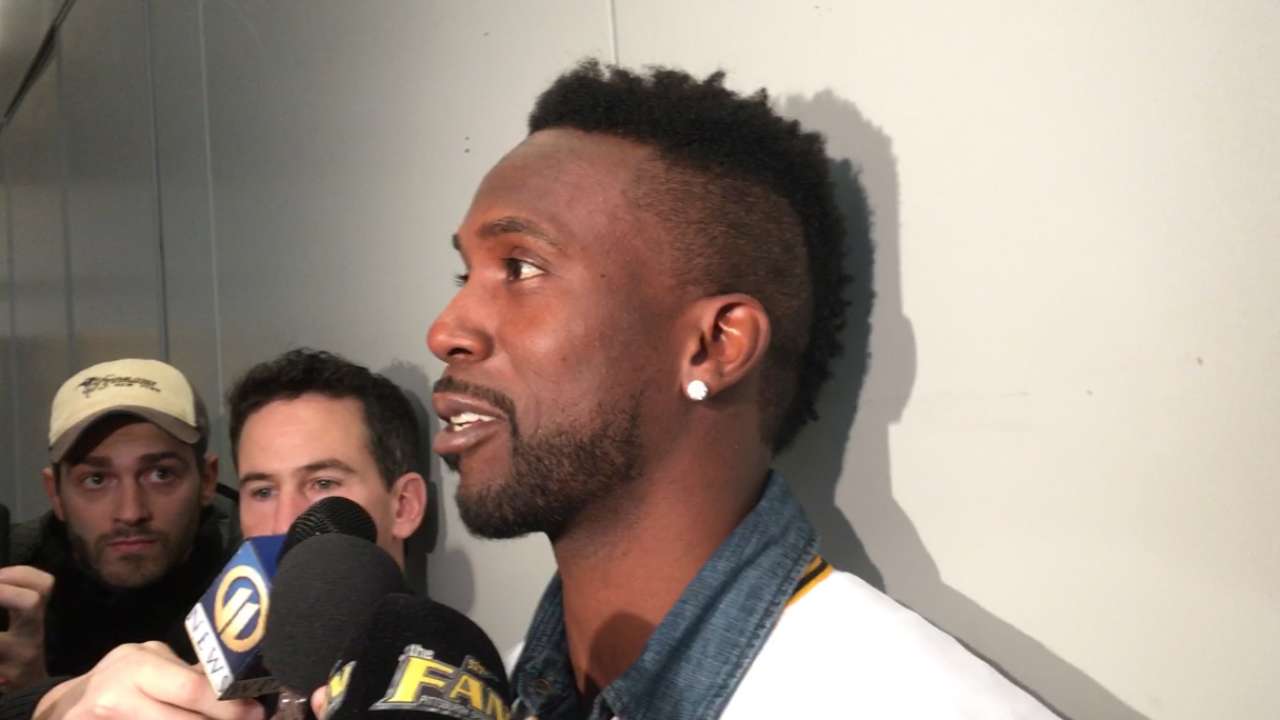 PITTSBURGH -- Late Saturday morning, Andrew McCutchen walked out from behind a set of black-and-gold curtains and moved toward an autograph table, receiving cheers and a round of applause from the long line of people waiting to meet him.
Those fans might not have expected to see him at PirateFest, wearing the No. 22 jersey he's owned since bursting onto the scene in Pittsburgh seven years ago. McCutchen wasn't sure he'd make it here, either.
"If you would've asked me a week and a half ago or whenever that was, I would've said yeah," McCutchen said. "I'm happy to be here, that's for sure. It's good to still be wearing black and gold."
Earlier this week, it appeared McCutchen was on his way out of town, with trade talks at the Winter Meetings centered around Pittsburgh's franchise player. Instead, McCutchen remained a Pirate -- general manager Neal Huntington said Thursday that is "unlikely" to change this offseason -- and found himself the center of attention at PirateFest.
McCutchen addressed those trade rumors Saturday for the first time this offseason, a two-month stretch full of speculation that he was nearing the end of his time in Pittsburgh. The Pirates' front office spent the past week at the Winter Meetings, negotiating with the Nationals about a trade.
Huntington cleared the air with McCutchen before Saturday's annual fan convention.
"We had a good conversation. We basically ended it on good terms. We went from there," McCutchen said. "I was on edge. I didn't know what to expect. But I'm glad to be here, still wearing 22 on my back and being in a Pirates jersey."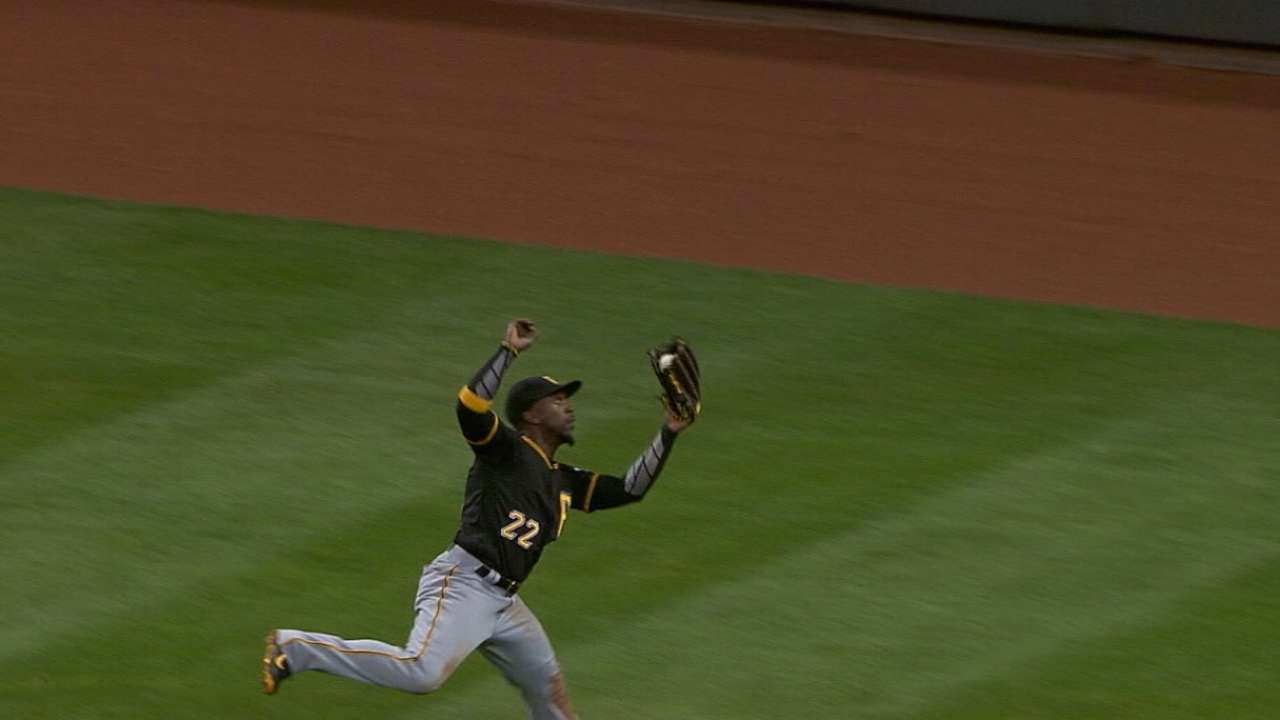 McCutchen has previously expressed an interest in staying in Pittsburgh his whole career, one reason he signed a long-term extension in 2012. But the recent run of trade speculation led him to the realization that his days as a Pirate may be numbered.
McCutchen is a professional, and he's grown accustomed to seeing teammates shipped out as they get older, more expensive and closer to free agency. But he admitted the idea of being traded hurt him personally.
"Of course it did. I'm human," McCutchen said. "Someone cuts you off while you're driving, you get bothered. To have my name thinking about possibly getting traded, yeah, of course that got to me. We all have these dreams of being something. My dream is to be a Pirate my whole career."
That possibility appears more remote than ever. Even if McCutchen remains with the team until Opening Day, he could be dealt at the Trade Deadline or next offseason, assuming the club exercises its 2018 option. Huntington has acknowledged the Pirates took calls from other clubs and engaged in discussions about dealing McCutchen, among other players.
McCutchen said he hasn't heard anything about an additional extension building off his current agreement with the Pirates. The news came as no surprise, considering the team was willing to trade him less than a week ago. His teammates were relieved to see him show up Saturday.
"He's still a Pirate. I'm happy about that. I think everybody is," infielder David Freese said. "It's awesome that he's the guy. He's the face of the franchise. You want to win with people like that."
Pirates manager Clint Hurdle said he spoke to McCutchen about moving out of center field, where he was one of the Majors' worst defenders according to advanced metrics, but McCutchen said he was planning to still be in center "as of now."
McCutchen shrugged off the idea that the past few weeks of intense trade buzz will result in any awkwardness when he reports to the Pirate City training complex for Spring Training. If anything, he said, the fans' support at PirateFest was reassuring. And he sounded motivated to put a frustrating 2016, on the field and in the headlines, behind him.
"Nothing's going to affect me," McCutchen said. "I'm ready to go. I've got thick skin."
Adam Berry has covered the Pirates for MLB.com since 2015. Follow him on Twitter and Facebook, read his blog and listen to his podcast. This story was not subject to the approval of Major League Baseball or its clubs.