MLB.com Columnist
Anthony Castrovince
Protected picks could mean surprise deals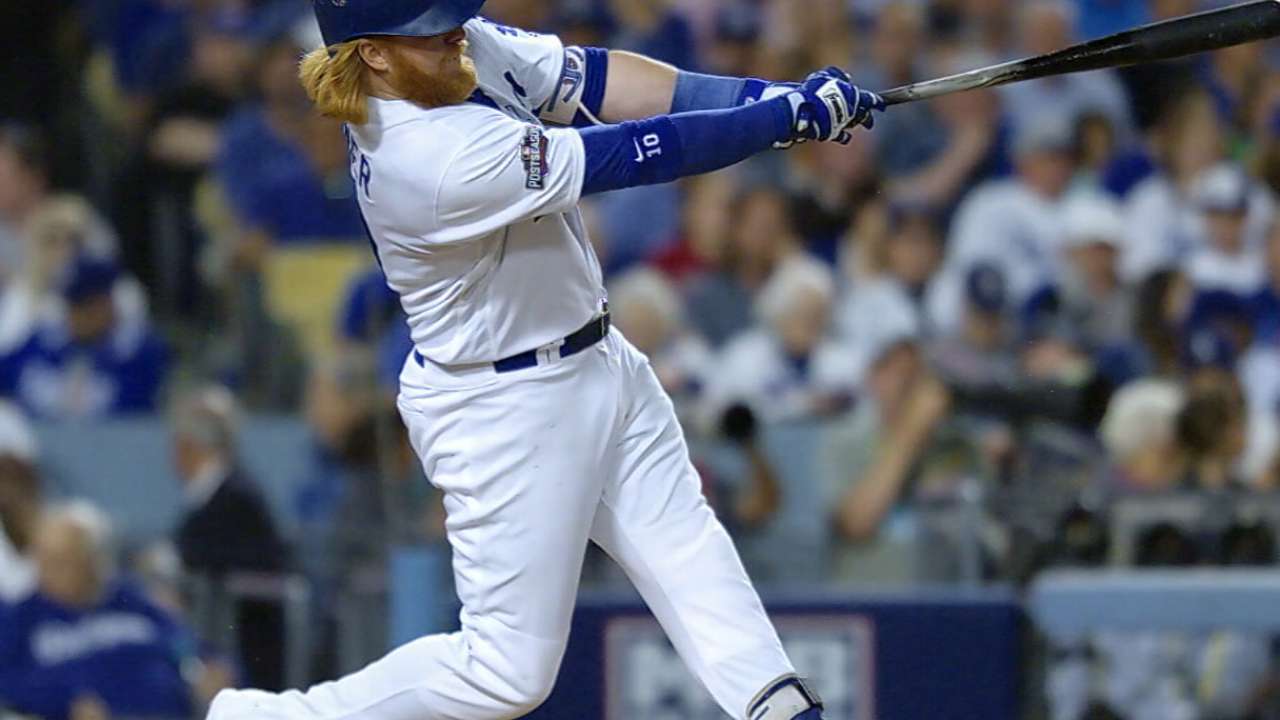 NATIONAL HARBOR, Md. -- When the Rockies signed Ian Desmond to a five-year, $70 million contract at the Winter Meetings, they sacrificed a lot of money, obviously, but they also gave up the No. 11 overall pick in next June's Draft. That was, in fact, the highest possible pick that could have been surrendered by a club, because the first 10 are protected. The teams holding a top-10 pick would only have to give up a second-round selection when signing a free agent who was tied to Draft-pick compensation.
As the Rox illustrated, there are situations in which parting with prominent picks is something a club can live with. But sometimes players attached to compensation wither in the open market, and those in the top 10 have an opportunity to investigate them without worrying about the added costs associated with forking over a first-rounder. (Of course, this will be moot next year, when the new Collective Bargaining Agreement kicks in and teams will no longer have to sacrifice first-round picks as part of free-agent compensation.)
Quite often, if you're in the top 10, it's for a reason. This is usually the realm of the rebuilders, not the clubs making an earnest effort to add on. But there are scenarios in which a club coming off an unexpectedly awful year is looking to reload, or a team on the cusp is looking for the right veteran push up the standings.
We saw this with the Indians prior to the 2013 season, when they acted on both Nick Swisher and Michael Bourn in free agency because, at No. 5 overall, their first-rounder was protected. While the Swisher and Bourn contracts turned out to be disasters for the Tribe in the long run, those guys were everyday players on a club that went from 68 wins in '12 to 92 wins in '13 to claim an American League Wild Card spot. So it wasn't a total loss.
With that in mind, and with five remaining free agents still tied to compensation (Mark Trumbo, Edwin Encarnacion, Jose Bautista, Kenley Jansen and Justin Turner), here are a few clubs who could conceivably capitalize.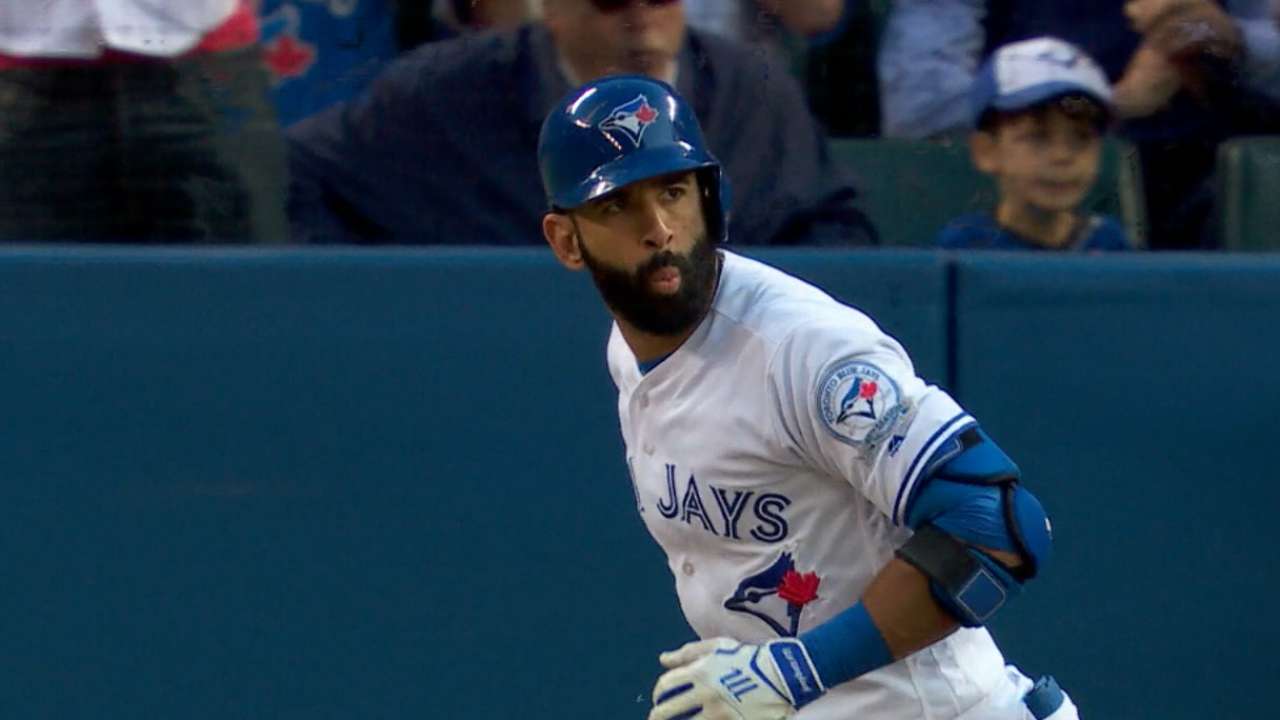 Rays (No. 4 overall)
The Rays typically don't spend a lot on free agents, and the Wilson Ramos contract could represent the extent of their major free-agent expenditures. That was a reported two years and $12.5 million for a guy coming off major knee surgery (the deal is still pending a physical). But if one of those free-agent bats listed above gets desperate enough to do a one-year, possibly value-building deal, the Rays could be a team poised to make a signing on account of the Draft equation. This is a club whose division was made all the more daunting by Boston's activity this week, but the Rays still expect to be competitive.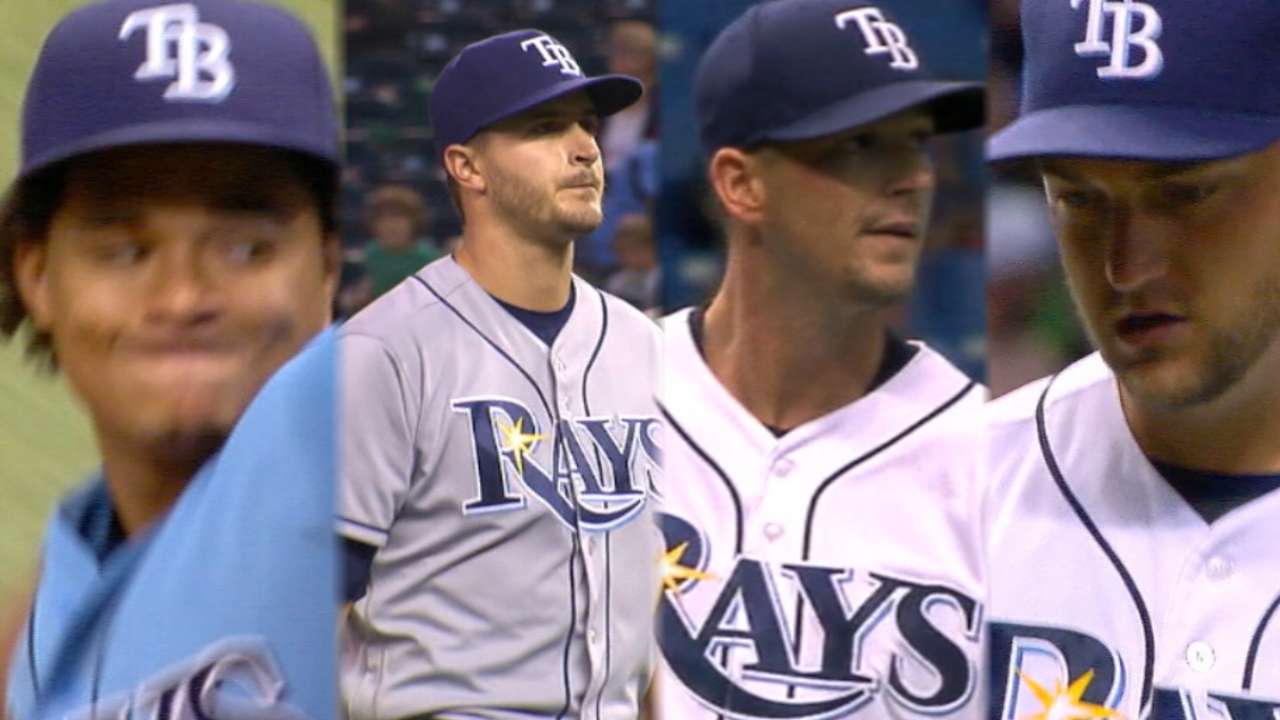 Braves (No. 5 overall)
The Braves seem to be building something really special. However, while the product fielded in the new SunTrust Park might not quite be ready for prime time, a more respectable rotation and a lineup with substantial improvement over the course of this past season could/should make it a much more entertaining product overall.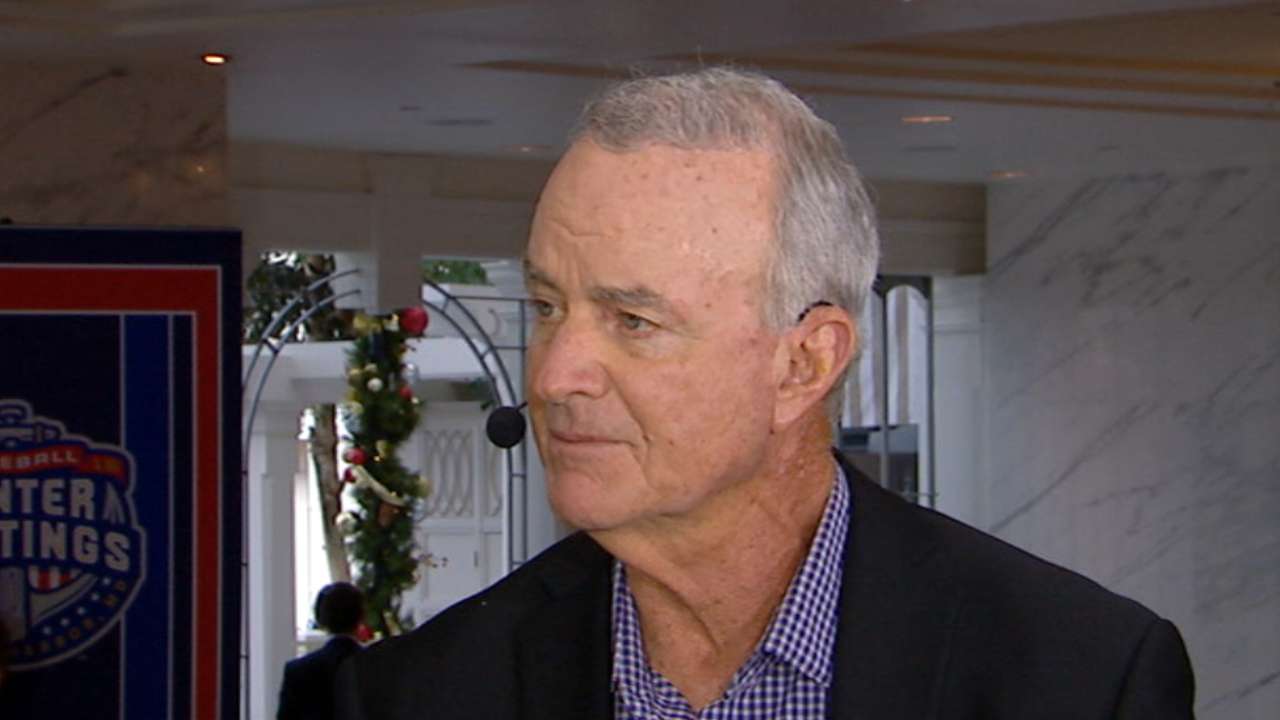 Just one small thing to consider here: The market for Turner is currently not as strong as you'd expect for a guy coming off a season in which he finished ninth in National League MVP Award voting. With the Dodgers still rating as the only obvious fit for Turner's services among contenders, it's a matter of supply and demand. Should the Dodgers fill their infield holes elsewhere, perhaps that's a scenario in which Turner's market becomes something the Braves -- who had MLB's worst collective Wins Above Replacement mark (minus-2.2) at third base last season -- could approach. Adonis Garcia is currently penciled in as their Opening Day option at the hot corner.
A's (No. 6 overall)
You just never know what surprise executive vice president of baseball operations Billy Beane and his front office might pull. This is a rebuild, for sure, but we've seen the A's go off script before.
And if you haven't already picked up on this, the theme here is "dwindling markets." Perhaps Turner or Bautista could eventually apply here, though Oakland Coliseum is obviously not a great place for Bautista to rebuild his offensive brand.
Phillies (No. 8 overall)
Let's be clear that the following is not an especially likely scenario, but if the Phillies were to move Cesar Hernandez on the heels of a strong year -- as has been speculated -- to further stock their system, they could put Howie Kendrick at second and add the veteran bat that manager Pete Mackanin so badly wants in a corner outfield spot, without sacrificing playing time for developing young outfielders such as Roman Quinn and Aaron Altherr.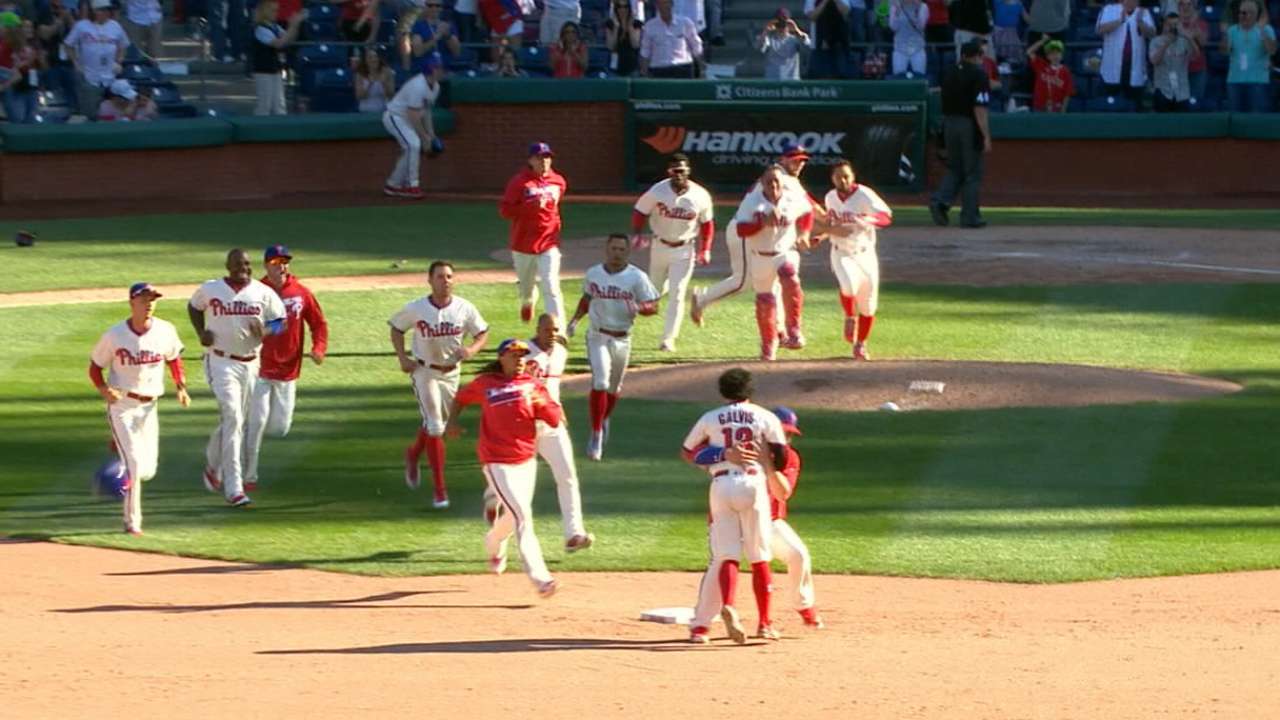 If Bautista's price tag crumbles in a market deep on corner bats, maybe the Phils -- and their homer-happy home park -- would be a good place for Bautista to bounce back on a short-term deal. He could turn into a viable trade chip himself, or be part of the bridge from rebuilding ballclub to contending one.
Angels (No. 10 overall)
The Halos claimed the final protected pick by faring a single game worse than the Rox in 2016. Most likely, the protection won't come into play. The Angels, who are still paying Josh Hamilton $26.4 million this coming year and are on the hook for another five years and $140 million of the Albert Pujols contract, are pretty highly leveraged at the moment. Most likely, they'll have to fill their obvious hole at second base via trade or a low-budget signing.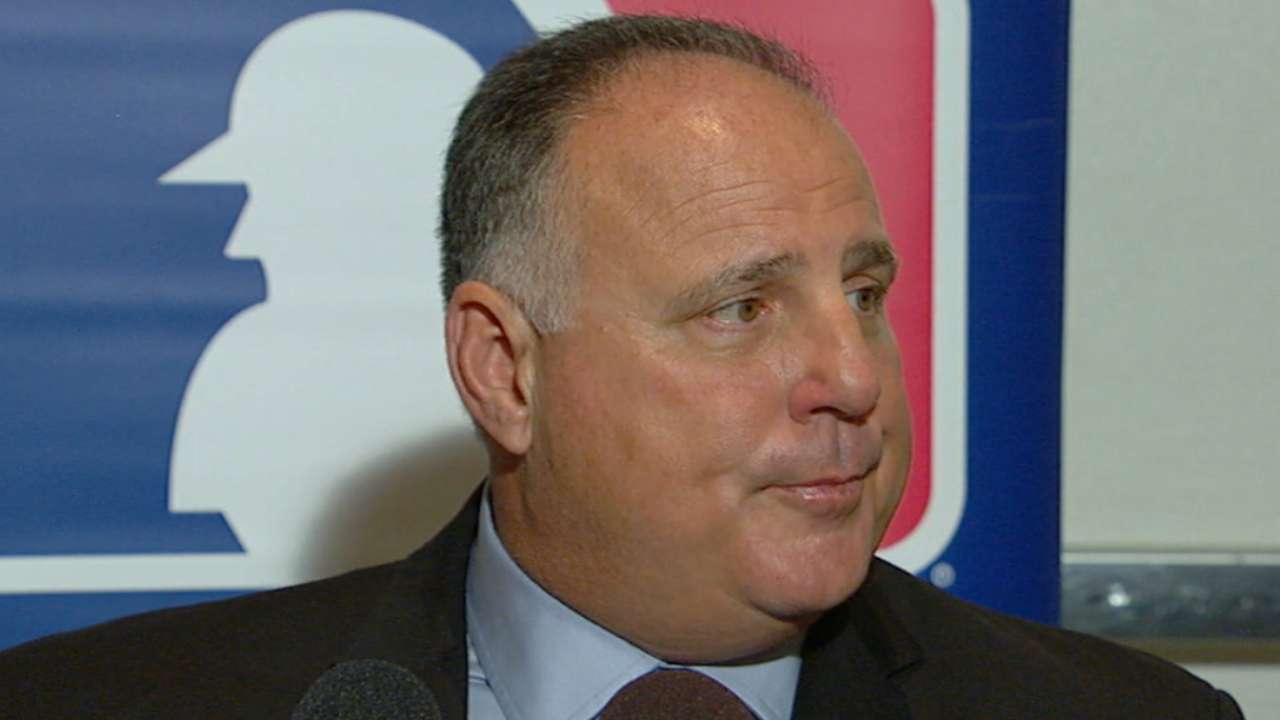 Basically, take the above rationale on Turner and the Braves and apply it right here, too. Either Turner or Yunel Escobar could slide from third to second, and suddenly the Angels' lineup looks a lot more promising.
Anthony Castrovince has been a reporter for MLB.com since 2004. Read his columns and follow him on Twitter at @Castrovince. This story was not subject to the approval of Major League Baseball or its clubs.