Jansen decision could impact Kershaw down the road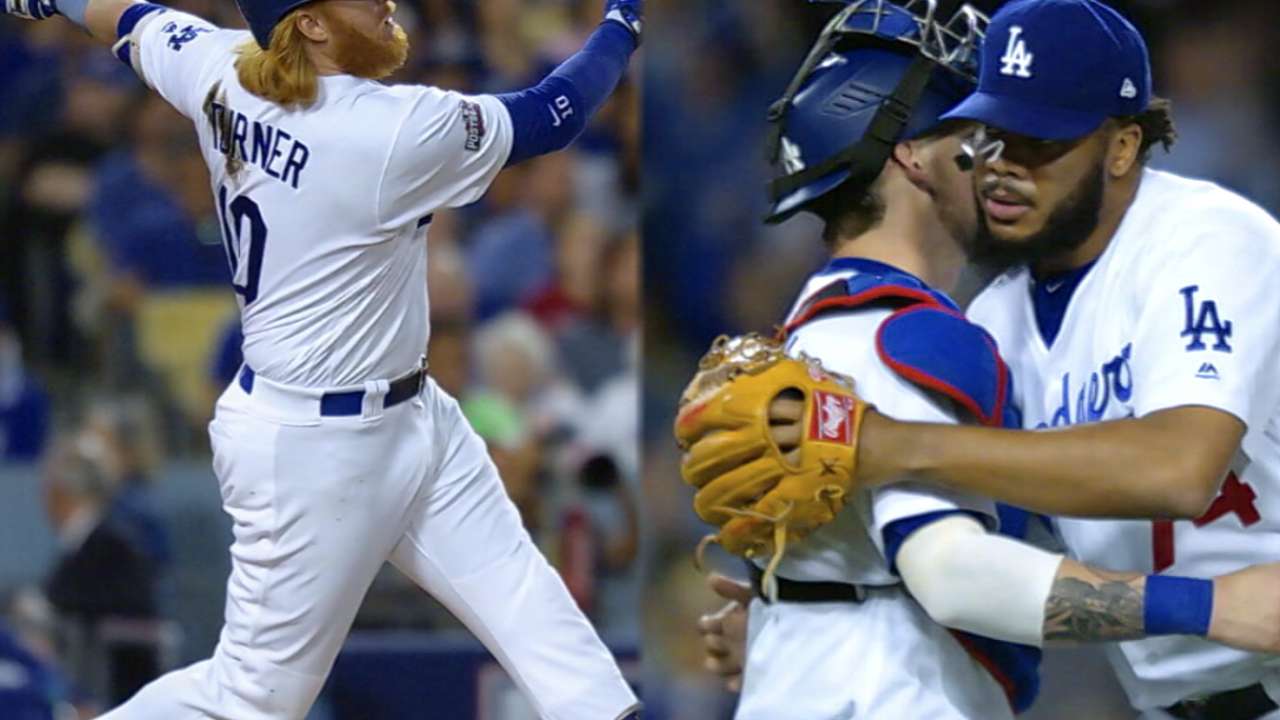 LOS ANGELES -- The unthinkable for Dodgers Nation is only two years away, when Clayton Kershaw will be 30 years old and eligible for free agency by opting out of his contract.
The ace will have already watched Zack Greinke leave the Dodgers last offseason after one of the best seasons of his career, perhaps followed by Kenley Jansen, the best closer in the league in 2016 and the franchise saves leader.
What happens to Jansen in the coming days and weeks not only obviously impacts the Dodgers' roster for '17, but it likely will be an important data point in Kershaw's decision to stay or go.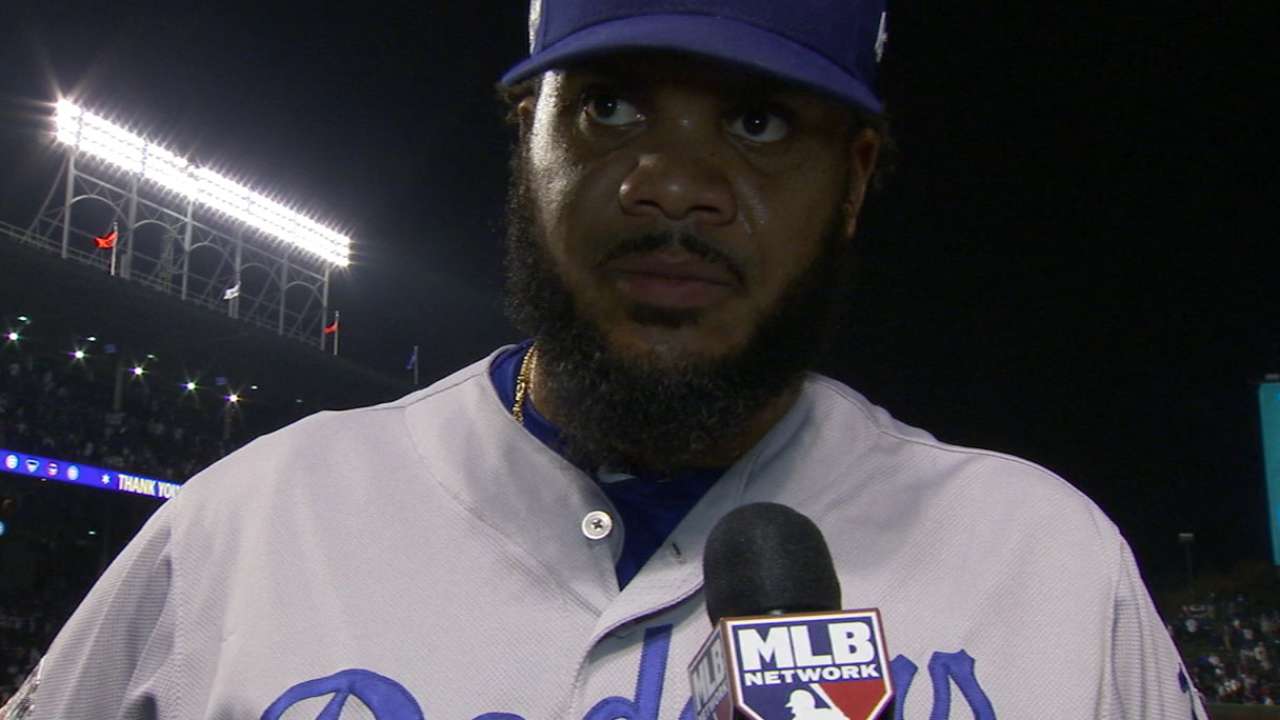 Management's well-stated desire of a sustainable financial model for acquiring and keeping personnel rarely sits well with veterans who have made their money and now just want to win.
That said, even if the 2017 payroll drops again, this isn't a fire sale. Current ownership and management, rather, are trying to thread the needle -- remaining competitive while reigning in payroll by transitioning to homegrown talent, value-oriented free agents and tactical trades.
With massive starting pitcher injuries in 2016, the Dodgers were forced to be a trend-setting organization in parlaying a loaded bullpen into a fourth straight postseason appearance, missing the World Series by two wins.
But management's priority move since was to give starting pitcher Rich Hill a three-year, $48 million contract, another indication the club prefers investing in starting pitching than relief.
In three offseasons, the current front office has dished out $144 million to three free-agent starting pitchers -- Hill, Scott Kazmir and Brandon McCarthy -- each older than the 29-year-old Jansen.
Jansen, meanwhile, has been a workhorse. He has five consecutive seasons of at least 25 saves. He hasn't had an arm or shoulder injury. He was held down to 54 appearances in 2015 because of a foot tumor that caused a late start, but he finished that year strong and went off the charts in '16.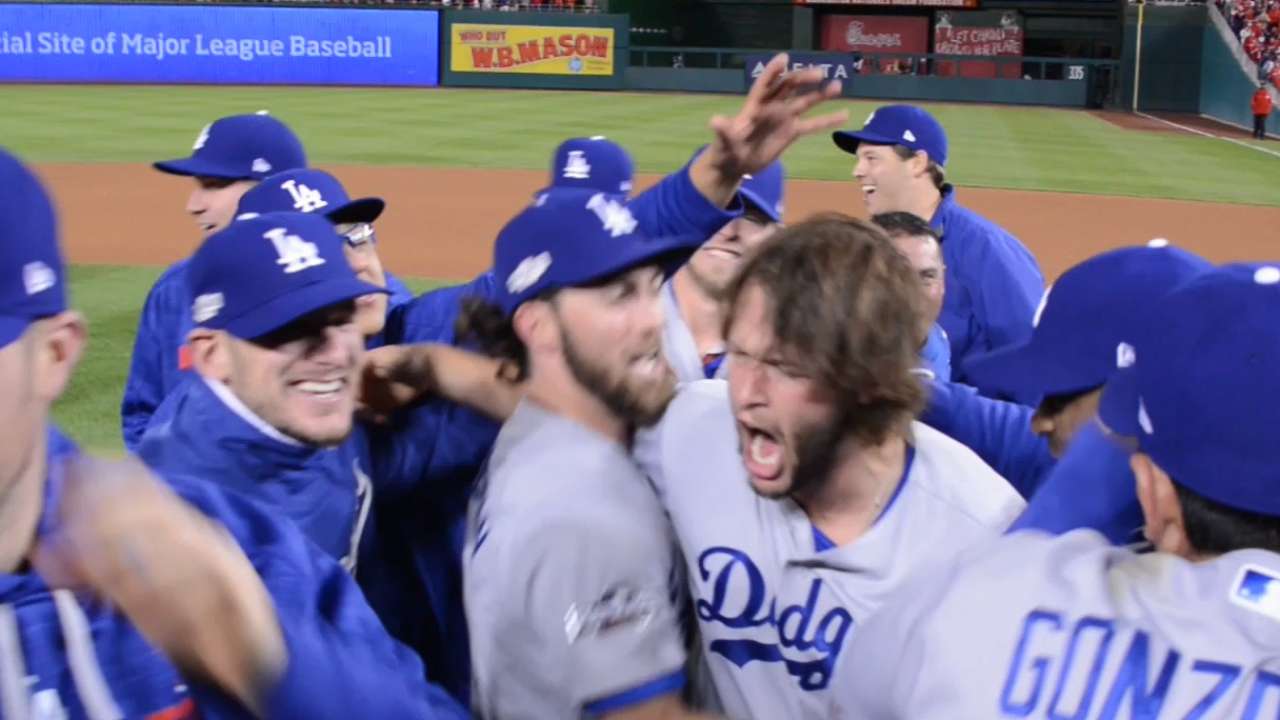 He had a MLB-best 0.67 WHIP and a .150 opponents' batting average, tied for second in the Majors with 47 saves and had the best strikeout-to-walk ratio in the National League at 104-to-11. And he's about to turn all of that into a life-changing payday.
Jansen was the only Dodgers pitcher to record a save this past season, so there's nobody in house to replace him if he leaves. That's why rumors have the Dodgers considering signing free agent Greg Holland (coming off Tommy John surgery), just one from a plentiful crop of free agents. They've also been linked to trades for Pittsburgh's Tony Watson or the White Sox's David Robertson. The Dodgers tried to sign Ryan Madson last winter, and they love trading with Oakland.
Those are just some of the names that circulated at the Winter Meetings as management lined up contingency plans while waiting for Jansen to decide.
The club didn't sign Jansen when it had exclusive negotiating rights, maybe because the situation was complicated by Justin Turner's free agency, although the same playbook was used with Greinke, so it seems to be club policy.
Clearly, the Dodgers haven't given up signing Jansen, or they would have replaced him by now. So Dodgers fans wait anxiously for the outcome. The best pitcher in baseball waits, too.
Ken Gurnick is a reporter for MLB.com. This story was not subject to the approval of Major League Baseball or its clubs.