Melancon, Giants see closer fitting in nicely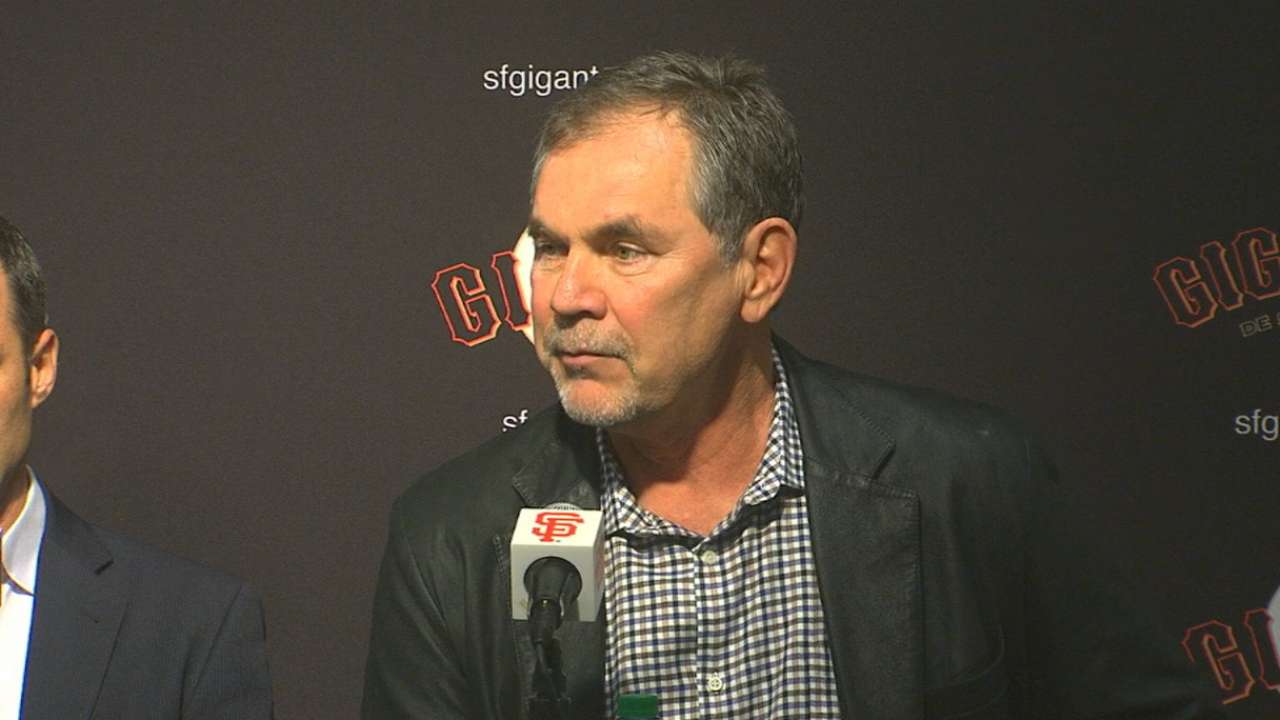 SAN FRANCISCO -- At Friday's AT&T Park news conference to herald the Giants' signing of closer Mark Melancon, the right-hander remained exultant over joining his new team.
"From Day One," Melancon said, "I thought this was the best fit."
Melancon indeed appears to be an ideal complement to the rest of the Giants' pitching staff. Though he has demonstrated admirable endurance while making 71 or more appearances five times in six seasons between 2011-16, he has rarely made multiple-inning appearances since becoming a regular closer in 2013, pitching only seven such games.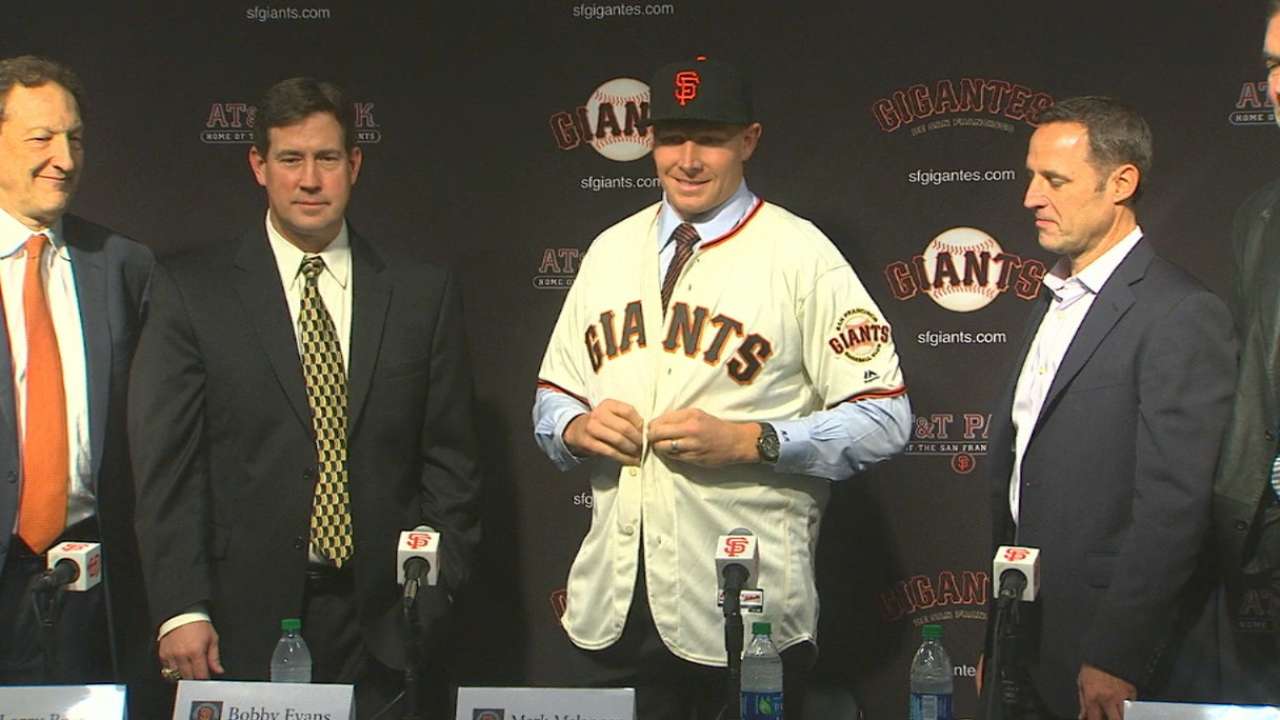 But should San Francisco's setup relievers improve as manager Bruce Bochy expects they will, and if the starters maintain their effectiveness, there won't be much for Melancon to do except pitch the ninth.
"I'm very confident that we're going to have a good bridge to Mark," Bochy said.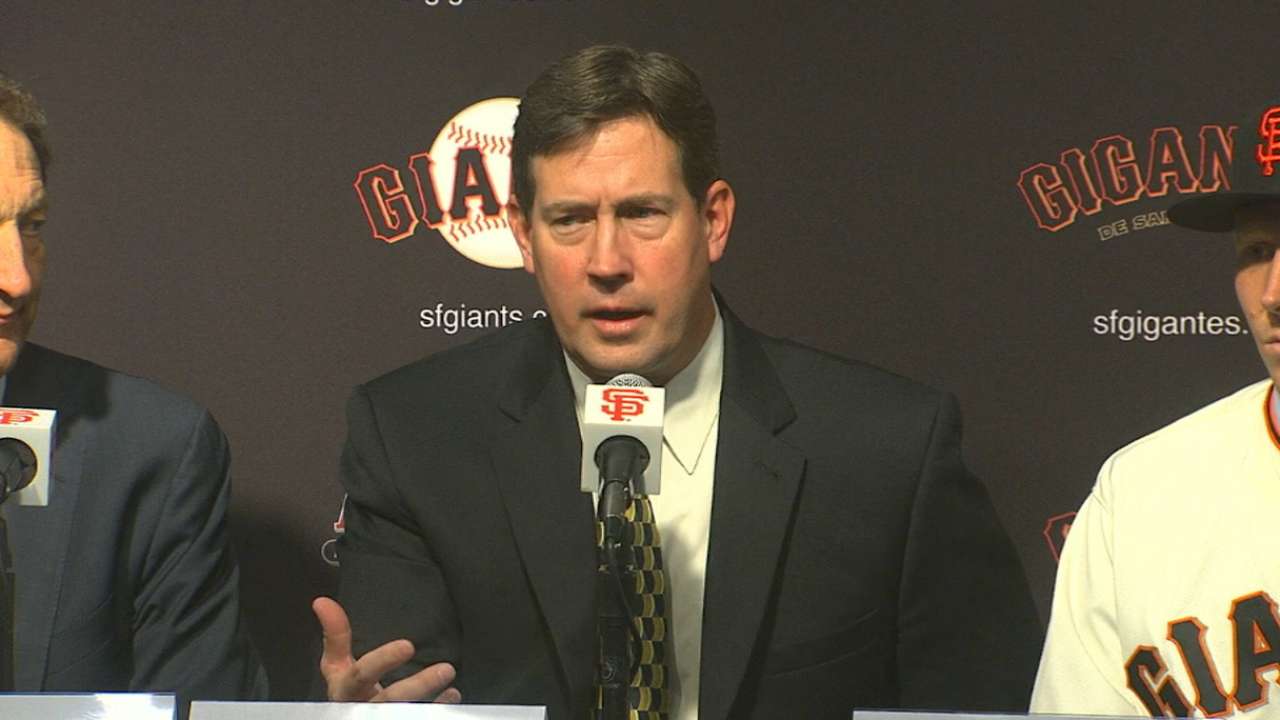 Bochy pointed out that most Giants relievers actually performed capably this past season. But the team-record 30 blown saves overshadowed the bullpen's achievements.
Rookie left-hander Josh Osich led the Majors in fewest inherited runners scoring. Cory Gearrin excelled early and late in the season, but struggled in between. Nobody seemed to realize that Derek Law finished with a 2.13 ERA.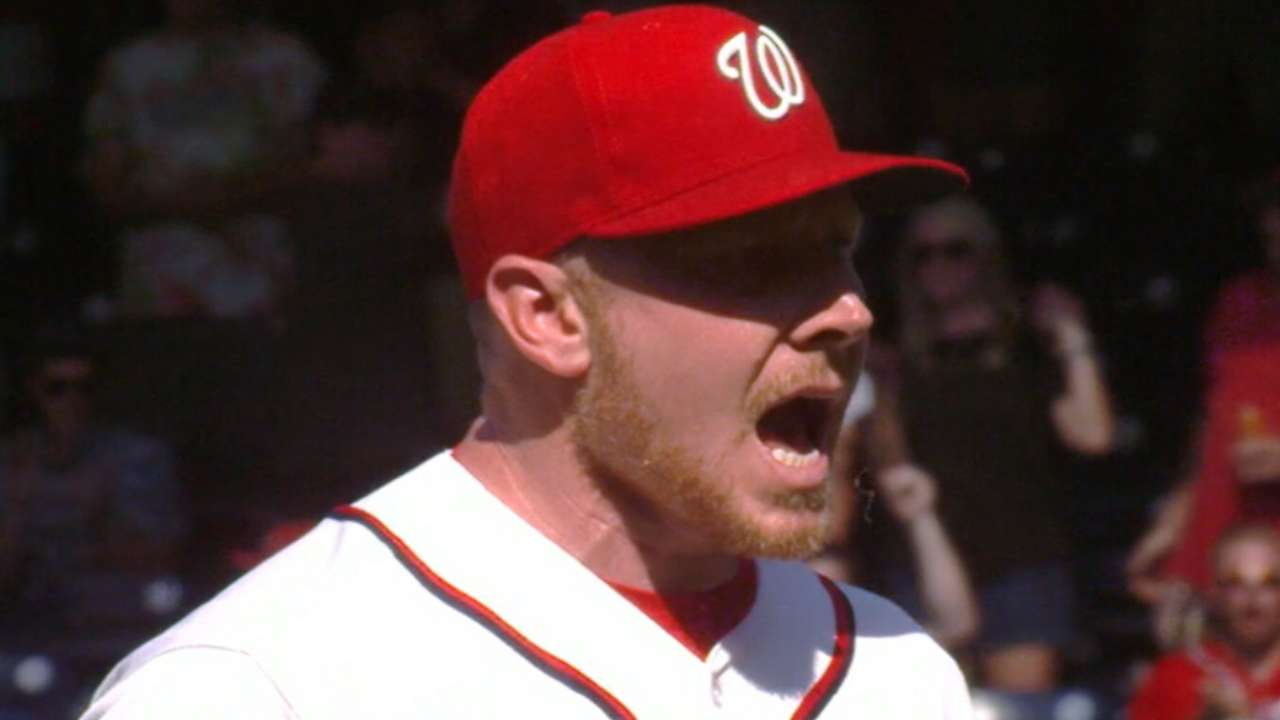 Will Smith finished the season with 13 2/3 shutout innings spanning 18 outings. Left-hander Steven Okert struck out 14 batters in 14 innings and was unscored upon in 13 of 16 outings. George Kontos limited right-handed batters to a .203 batting average. Hunter Strickland was even better against righties (.197), but blew three of eight save opportunities.
"If you look at the numbers, they actually weren't that bad," Bochy said. "Except for the blown saves, unfortunately."
Melancon received a four-year, $62 million deal from the Giants to reduce the total of squandered saves. That should be an easier process as Melancon works with the talented staff of Madison Bumgarner, Johnny Cueto, Jeff Samardzija and Matt Moore. The closer probably will inherit the ball directly from the starter more often than he ever has.
"We're not a team that looks for five or six innings from our starters," Bochy said. "We're looking at seven or eight."
Chris Haft has covered the Giants since 2005, and for MLB.com since 2007. Follow him on Twitter at @sfgiantsbeat and listen to his podcast. This story was not subject to the approval of Major League Baseball or its clubs.