Inbox: Blackmon in center, Desmond at first?
Reporter Thomas Harding answers fans' questions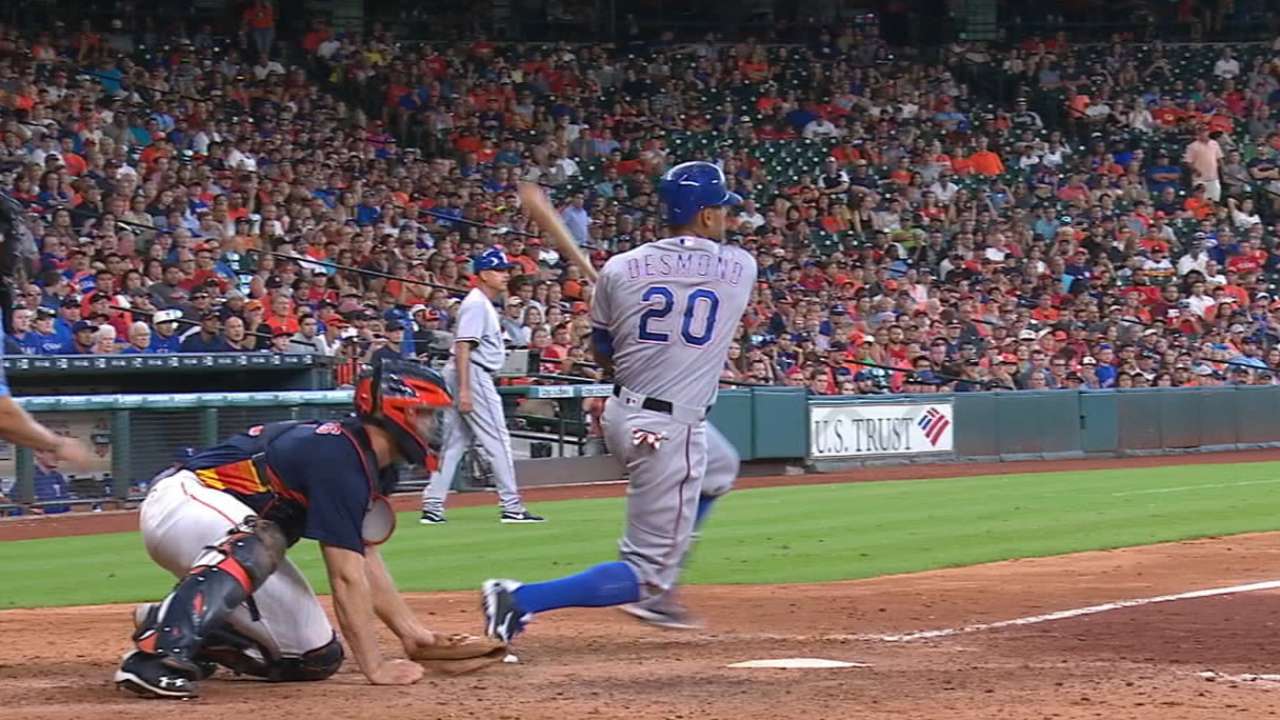 The offseason creates unexpected situations.
When the Rockies signed Ian Desmond for five years and $70 million -- we're being told it's to play first base, but there is speculation it could be part of a grand plan with more moves to come -- one fan comes to a sports writer for investment advice.
@harding_at_mlb Did I waste money buying an @Chuck_Nazty jersey this summer?

— Liam (@Mailman9) December 9, 2016
In other words, will the Rockies trade Charlie Blackmon, who is coming off a career year in center field, put Desmond in center and either sign or otherwise obtain a first baseman?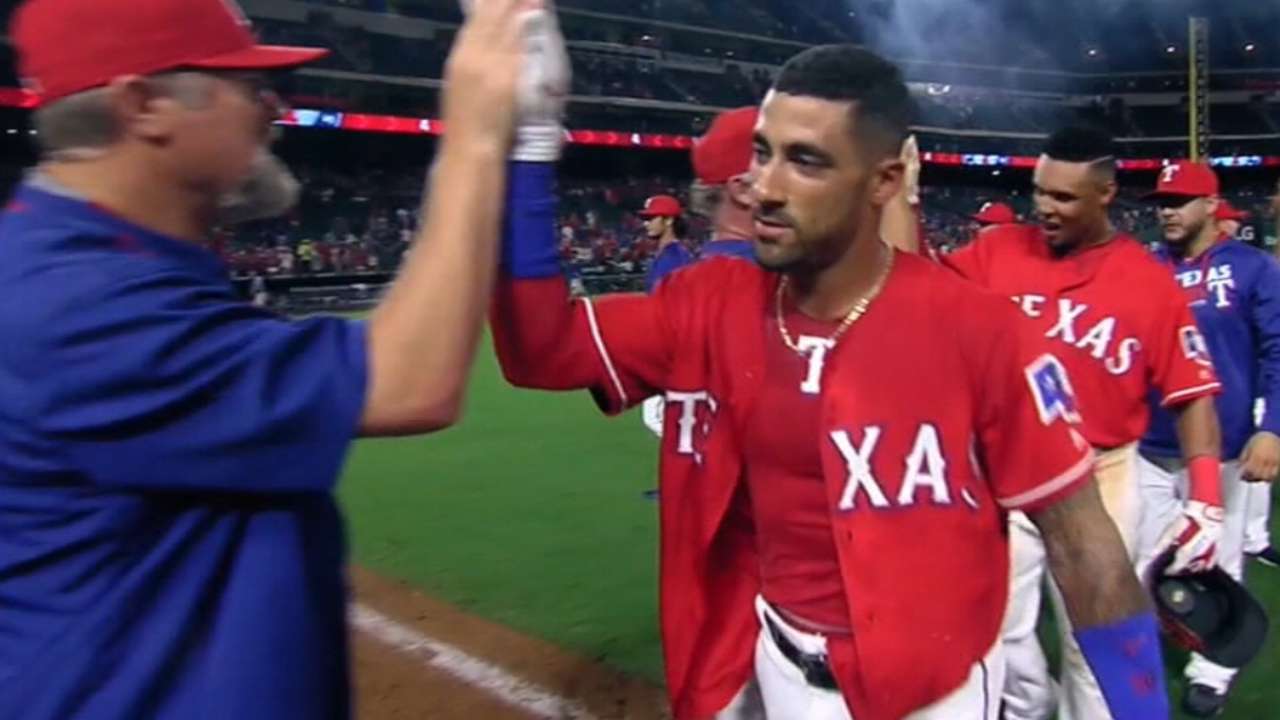 The fact Desmond's offensive production fits better in the middle of the diamond than at first, and the fact the Rockies talked about Blackmon trades certainly threatens your investment. And, frankly, I've gone back and forth on this.
But at this moment, I say the chances are better than even that he'll be with Colorado in 2017.
• Submit a question to the Rockies Inbox
Under weighted runs created (wRC+) -- which measures overall offensive effectiveness with park factors accounted for -- Blackmon finished this past season at 130, or 30 points above MLB average. Desmond, who scored a quite respectable 106, has finished between 106 and 125 in five different seasons.
So if Blackmon repeats or comes close, the team is still slightly better offensively. If the Rockies deal Blackmon, Desmond would have to overperform and the new first sacker would need to really be something to improve that position and make up for the slight drop in center. So the Rockies ask so much for Blackmon that the conversations with teams like the Nationals and the Blue Jays -- from whom Colorado reportedly requested pitcher Marcus Stroman, straight up -- didn't gain traction at the Winter Meetings. The Cardinals' pickup of Dexter Fowler takes a team out of the mix.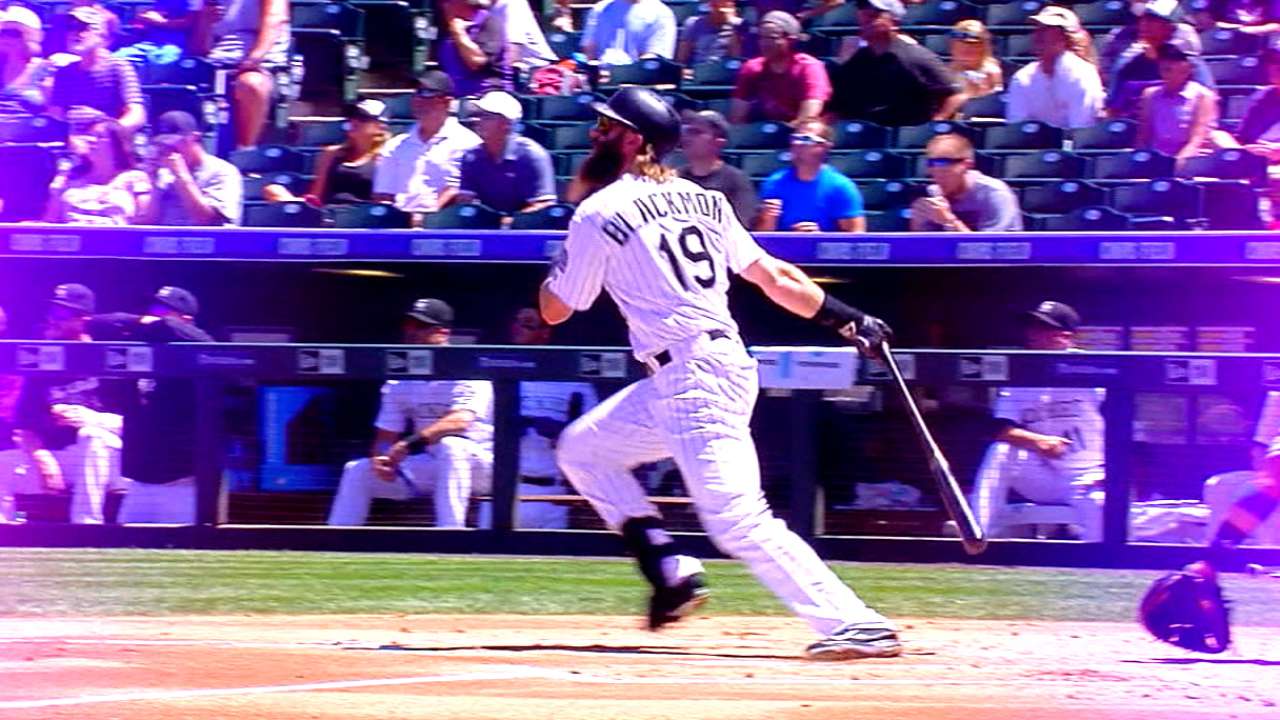 The defensive stats tend not to be kind to Coors Field center fielders. They put Blackmon at minus-2 defensive runs saved (DRS), but the club has always felt current metrics don't accurately reflect Coors' effect. Desmond came in at minus-4 in the outfield in 2016, and he would be coming to a new park. Desmond's athletic ability, by the way, profiles to above-average defense at first base.
So tell your friends you expect to lose Blackmon. Maybe one will buy you a Nolan Arenado jersey, and if they keep Blackmon, you come out ahead.
@harding_at_mlb reason rox prefer trumbo over encarnacion? Cheaper? More power?

— Camryn Ashton (@littlebailey24) December 9, 2016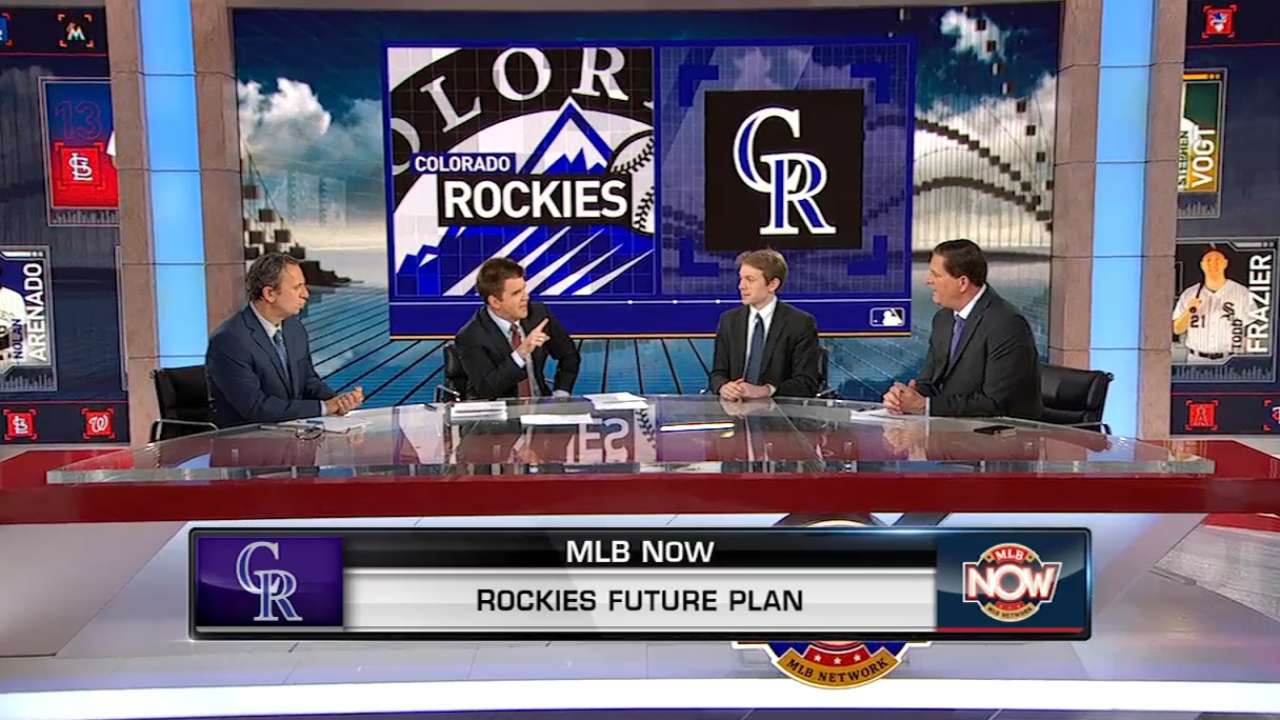 It would be nice if the Rockies could sign one of them. Then @mailman9 will have to mothball the Blackmon jersey. However, I don't see either Mark Trumbo or Edwin Encarnacion wearing purple unless the market forces them to accept fewer than the five or more years they seek. The Rockies are staying in touch, but they don't figure to bite unless the years come down. Mike Napoli could also come into play, depending on contract length.
@harding_at_mlb Losing Hundley This Year It Was Thought We Were Losing A Great Leader. Is Desmond They Type Of Leader In The Clubhouse?

— M-DAWG34 (@34MDAWG) December 9, 2016
Catcher Nick Hundley was an asset for a solid young starting staff. A longtime Nationals staffer says he observed the team dynamic during the Nats' down years and noticed teammates coming to Desmond, or Desmond offering help to others. The key is all this happened while Desmond was in a slump that put his average not much over .200.
Anyone can lead when he's an All-Star, the way which Desmond has been twice. But think about this in any job: maybe you are struggling, maybe the bosses are wondering, can you still help others? If you can, that's saying something.
When Desmond left the Nationals for the Rangers as a free agent, Washington was awarded a compensation pick in the Draft after extending a qualifying offer to the slugger. But star Bryce Harper told reporters: "You're never gonna get a Draft pick that's like Ian Desmond."
@harding_at_mlb Any moves #Rockies *did not* make that disappointed or surprised you?

— JJ (@TomcatNASCAR) December 9, 2016
First of all, well before the Meetings, I asked general manager Jeff Bridich if it's important to make an offseason splash.
"I don't know," he said. "I would hope that when there's hundreds of millions of dollars on the line and a business to run in a very competitive industry, I would hope that we're making good decisions, well-thought-out and well-structured decisions on behalf of the organization. That's how it should be, and that is our primary goal. Some of the decisions will work out and some of them won't."
That's a roundabout way of saying that the Meetings weren't a deadline, so I'm going to wait until the Rockies are done this offseason.
@harding_at_mlb any other moves expected by the @Rockies to help the bull pen? We lost a lot of games last year in the late innings

— ClintWR (@CWR159) December 9, 2016
This might be the most important question. No alphabet soup of offensive stats will matter if the bullpen doesn't improve. Mike Dunn, Brad Ziegler and Joe Blanton have the accomplishment and familiarity factors that could entice an offer. A return of lefty Boone Logan is possible, as well.
Thomas Harding has covered the Rockies since 2000, and for MLB.com since 2002. Follow him on Twitter @harding_at_mlb, listen to podcasts and like his Facebook page. This story was not subject to the approval of Major League Baseball or its clubs.