Baker invigorated after first season with Nats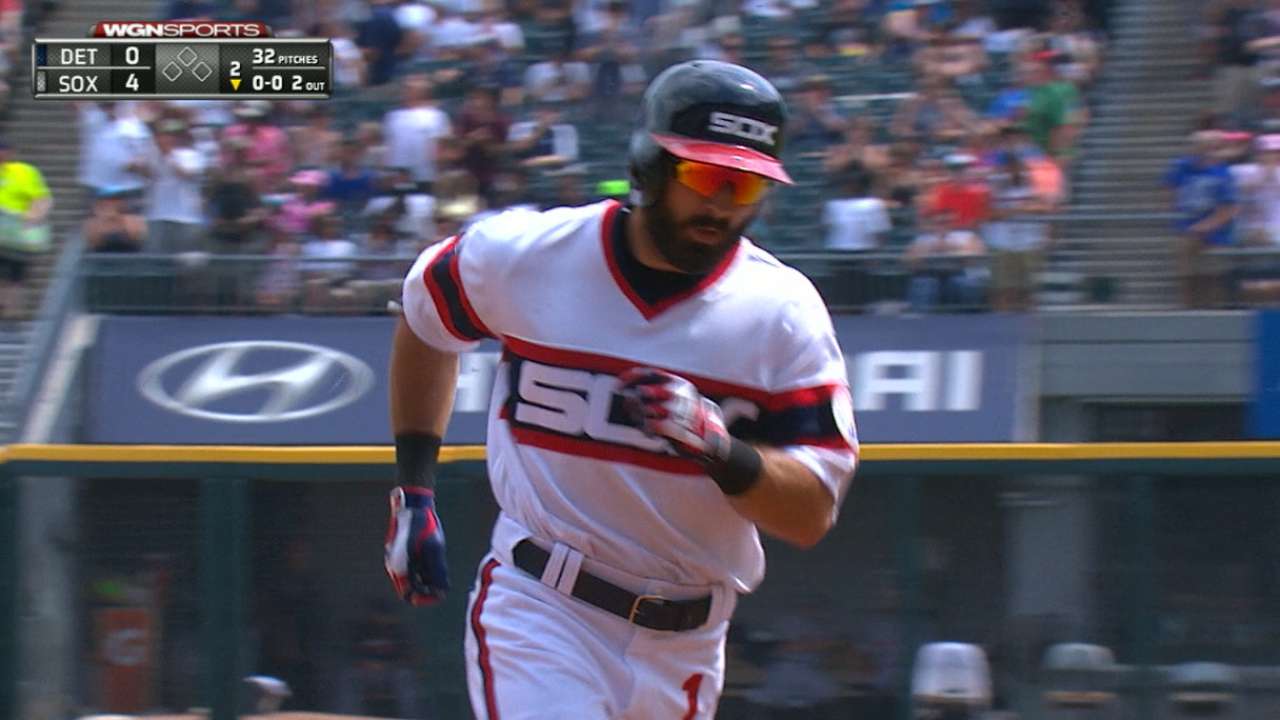 NATIONAL HARBOR, Md. -- Dusty Baker took his time packing. He was not quite ready to go home yet. Sure, he missed his family and his home outside of Sacramento, but he was not ready for this baseball season -- his first back in the game after two years away -- to end.
So Baker took a week to pack slowly after the Nationals were eliminated by the Dodgers in Game 5 of the National League Division Series. He usually solicits help, but he wanted to take his time, to drive by Nationals Park one more time and reflect on his first season in Washington.
"I've enjoyed my time here," Baker said this week at the Winter Meetings. "This is probably one of the best stops I've had outside of San Francisco, which is home. I really like D.C., I like the surrounding area, I like the people here, I like the educational level here. I liked everything about here, other than sometimes it rained a little too much, the rain delays. But other than that, it was great."
Baker helped lead the Nationals to 95 wins and the NL East division title, and finished in third place in the voting for NL Manager of the Year. Baker and the Nationals were a perfect match in year one together, however, he is entering the second year of the two-year contract he signed last offseason.
Baker often scoffs at being reminded so often that he is 67, just trailing Terry Collins (also 67) of the Mets as the oldest manager in baseball, and knows he still has something to offer.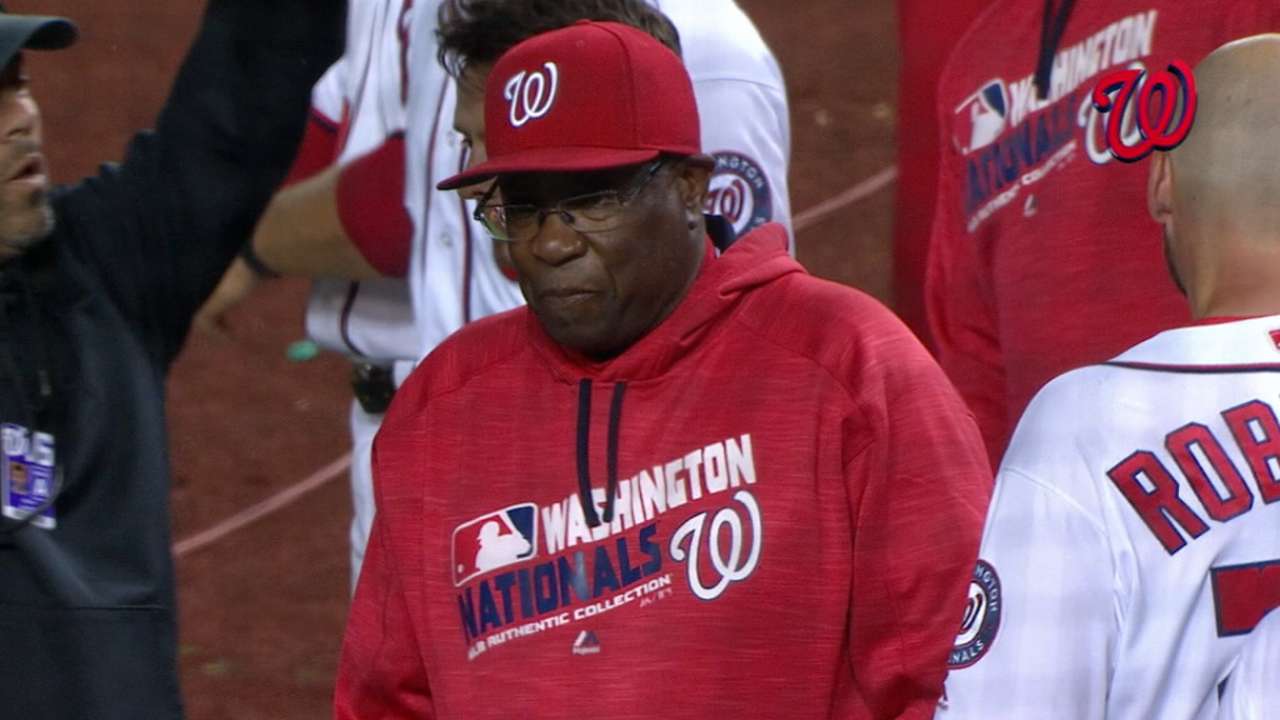 How much longer does he want to manage?
"I don't know, to tell you the truth," Baker said. "The way I look at it, between my family, my hunger, between the prayers that I send up looking for answers and looking for clues, it will come to me, you know?
"Some of it's in your control and some of it's out of your control. If it was in my control, I wouldn't have been out two years in the first place. But you can't hire yourself."
The Nationals and Baker missed out on their ultimate goal, a World Series championship, but believe they moved closer to that goal on Wednesday when they acquired White Sox outfielder Adam Eaton.
• Nationals acquire Adam Eaton
Baker likes to see a player in person before he truly gives an assessment on them, and although he was not sure exactly how Eaton would fit in the lineup or how he would utilize his new center fielder, Baker had heard Reds president of baseball operations Walt Jocketty give good reviews on Eaton.
"He has been on everybody's radar for a while and an underrated player," Baker said. "The only negative I've heard is you have to calm him down a little bit because he goes 100 percent all the time, which is not a bad way to play this game.
"I'm just hoping that he brings the same thing to our team. You need some guys that are sort of like, guys that come to play every day. Our guys come to play every day but this guy he's not afraid to get dirty and grimy, greasy, nasty, do everything there is to beat you."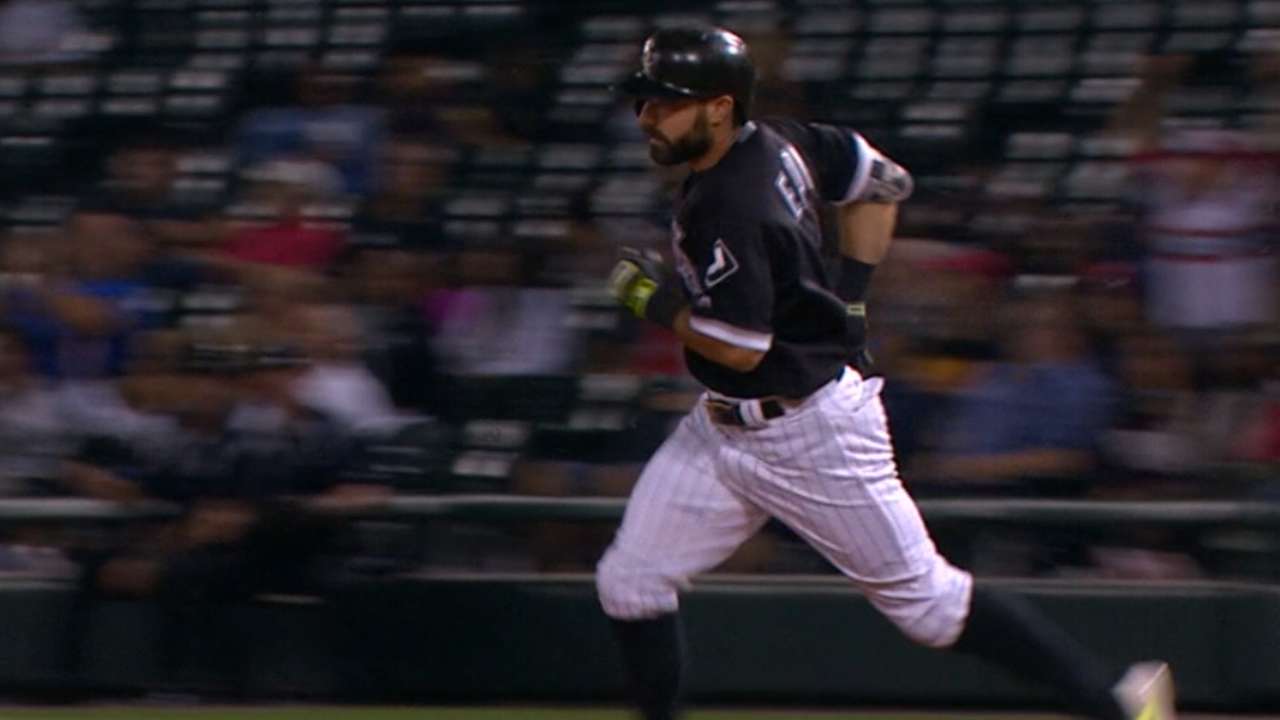 Baker intented to meet with Eaton and most of the team's players Friday night in Washington for the annual team dinner before this weekend's Nationals Winterfest. Baker joked that he will pat each player on the stomach and backside when he sees them to see who has been keeping in shape during the offseason.
The Nationals have kept Baker involved in the process this offseason, asking for his input and recommendation on each move they discuss. Baker was quick to point out that while he is involved in the process and has his wishlist, which included keeping Mark Melancon or signing an experienced closer, he is not the one making the budget.
"I got input, but I'm not putting in money," Baker said. "And that's what real input is, you know what I mean?"
Jamal Collier covers the Nationals for MLB.com. Follow him on Twitter at @jamalcollier. This story was not subject to the approval of Major League Baseball or its clubs.