Four for Frazier: Sensible trade fits for Sox slugger
104 homers over last three years is second-most among third basemen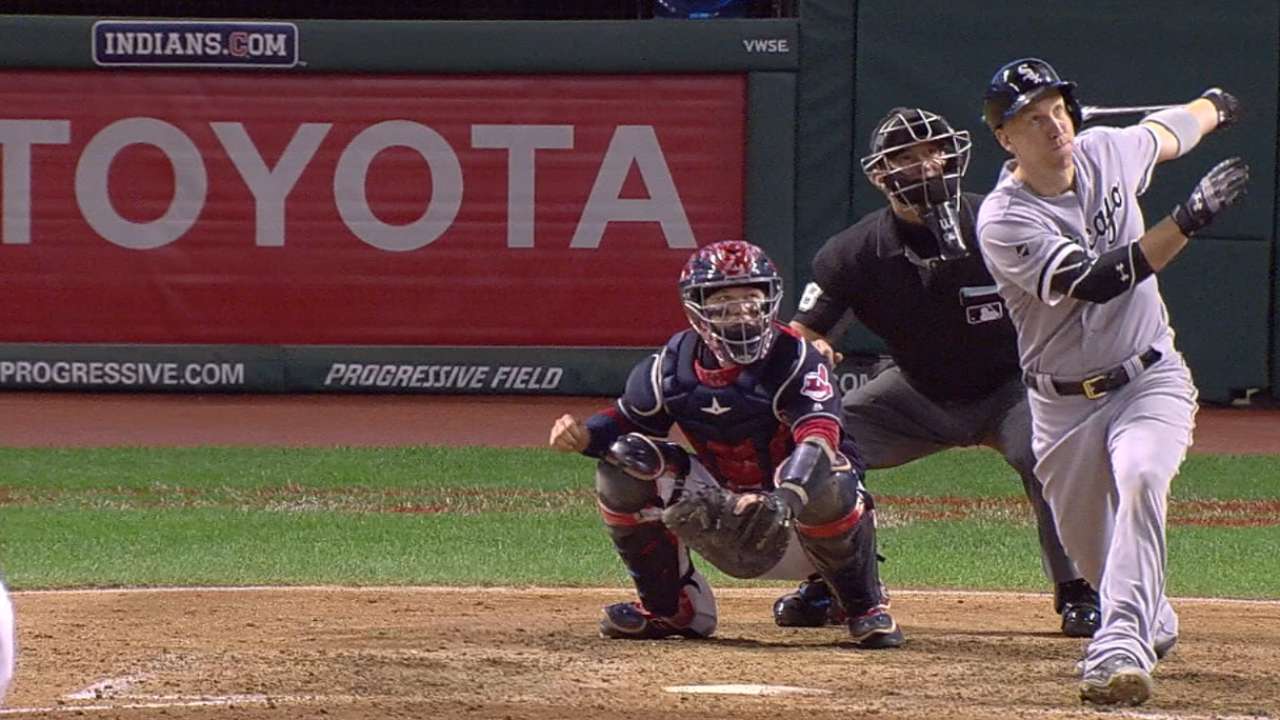 With Chris Sale now employed by the Red Sox and Adam Eaton preparing for his first season in Washington, there can be no question about the current objectives of the White Sox. Having flipped a pair of elite players for top prospects Lucas Giolito, Reynaldo Lopez, and Yoan Moncada (among others), it's clear a rebuild is going down.
That means it remains likely that Jose Quintana's days in the South Side are likely numbered, and first baseman Jose Abreu may soon be out the door as well, but if you're placing odds on White Sox players likely to be traded in the near future, no one would be higher on the list than third baseman Todd Frazier.
• FanGraphs' Craig Edwards makes the case for Pittsburgh to keep McCutchen
According to the arbitration projections run by Matt Swartz at MLB Trade Rumors, Frazier (who will be 31 on Opening Day) is likely to command a salary next year in the ballpark of $13.5 million, and will be a free agent following 2017. Over the past three seasons, Frazier has hit 104 homers, a figure that is second only to Josh Donaldson's 107 among Major League third basemen. His ISO (isolated power) since 2015 is .241, or just a shade above Kris Bryant's .238 ISO.
Securing the services of a player with that kind of pop to man the hot corner on a one-year, $13.5 million contract would be an absolute coup in the free-agent market, but will the White Sox be able to convert that into a decent return in the trade market?
With Justin Turner heading back to the Dodgers, the available free-agent options at third base drop in quality to Luis Valbuena, after whom the drop off is steeper still to guys like Trevor Plouffe.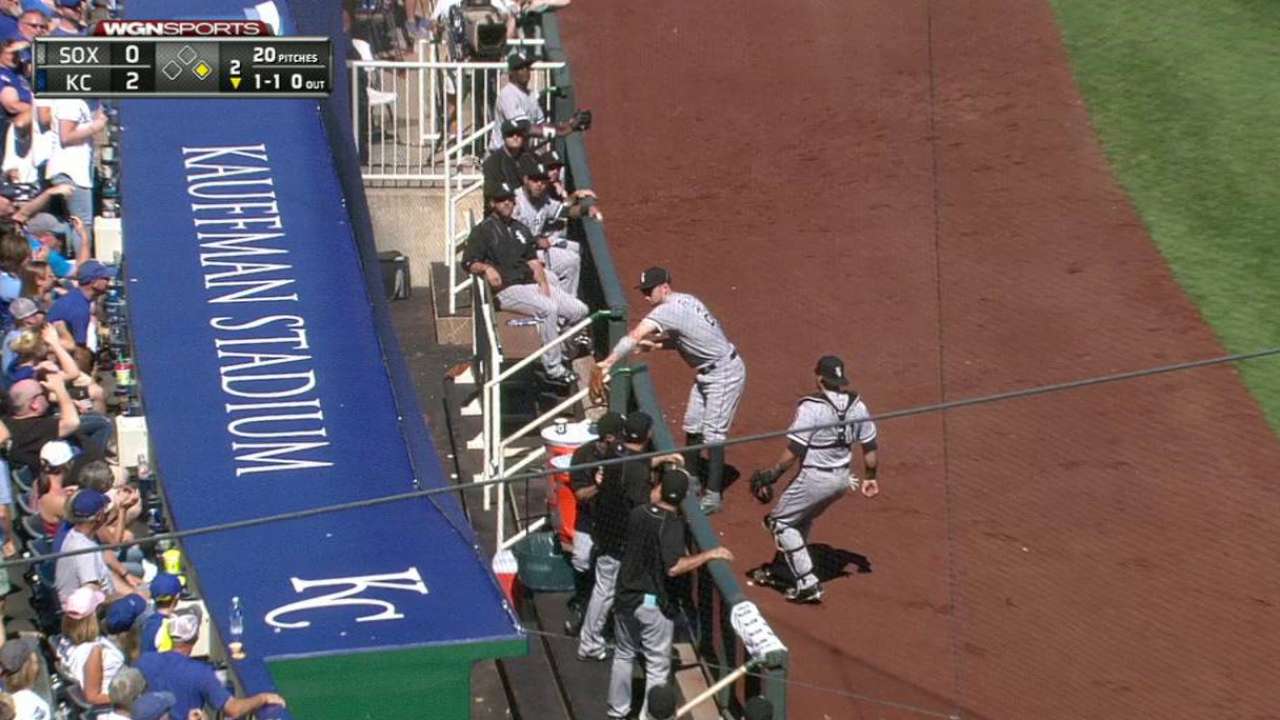 This is not to say that Frazier is a perfect solution for any team in need of hot-corner help. He has power, obviously, but he also has his share of flaws. No qualified player has hit pop ups at a higher rate than Frazier over the past two seasons, which helps explains his notably low BABIP (batting average on balls in play). Last season, his .236 BABIP ranked last among 146 qualified hitters.
He compounded that difficulty in getting on base by striking out at the highest rate of his career (24.5 percent). Were it not for career highs in homers (40) and walk rate (9.6 percent), his batting average and on-base percentage would have looked even worse than the .225 and .302 marks he posted, respectively.
That said, the power is real, and it will provide incentive for a team that misses out on signing Turner to turn its eyes to Frazier. Which team will it be? Beyond the ever present "mystery teams," there are four obvious candidates who intend to contend in 2017 and are in position to pursue a third baseman: the Cardinals, Dodgers, Giants, and Red Sox. Let's run them down in reverse order of likelihood they acquire Frazier.
CARDINALS
After signing center fielder Dexter Fowler, the Cardinals are still rumored to be interested in notable free-agent position players such as Edwin Encarnacion, Mark Trumbo, and even Turner, despite the current presence of third baseman Jhonny Peralta in St. Louis. Should they whiff on available infield upgrades, it's possible they could pursue Frazier, although one could argue that Frazier on a one-year deal wouldn't constitute enough of an upgrade over Peralta to justify a trade package that would satisfy both sides.
GIANTS
On the surface, Frazier is the quintessential Giants acquisition -- a veteran player with flaws who has overstayed his welcome on his current team. Can't you just envision Frazier being the next folk hero to lead San Francisco to a postseason? .
RED SOX
The Red Sox are saying they are content to hand over the third-base job to Pablo Sandoval, but the Red Sox are in win-now mode as much as any team can be, and Sandoval's recent track record does not instill confidence. Wouldn't it be fun to see what he could do with the Green Monster at his home park for a year?
DODGERS
There should be no doubt that the Dodgers have genuine interest in re-signing Turner, but Frazier is a year younger than Turner and doesn't command a four- or five-year commitment. Additionally, although they are both right-handed hitters, Frazier has more traditional platoon splits than Turner, who has actually sported reverse platoon splits over his career. In this sense, Frazier could be a natural fit given the Dodgers poor performance against left-handed pitchers last season.
Once Turner moves, things could happen quickly on the third-base market, and the White Sox will undoubtedly be prepared to act. Although there's an appeal of acquiring a player like Frazier who doesn't require a long-term commitment, the sizable arbitration salary commanded should prevent the White Sox from bringing in a sizable return like they did for Sale and Eaton -- or like they can expect from a potential Quintana trade. Even still, the White Sox can and should expect a market to develop, with multiple teams likely to have genuine interest in securing Frazier's services.
A version of this article first appeared at FanGraphs.com. This story was not subject to the approval of Major League Baseball or its clubs.