Starting-pitching surplus helps Atlanta upgrade
Some hurlers released or traded to clear roster space, add prospects with greater upside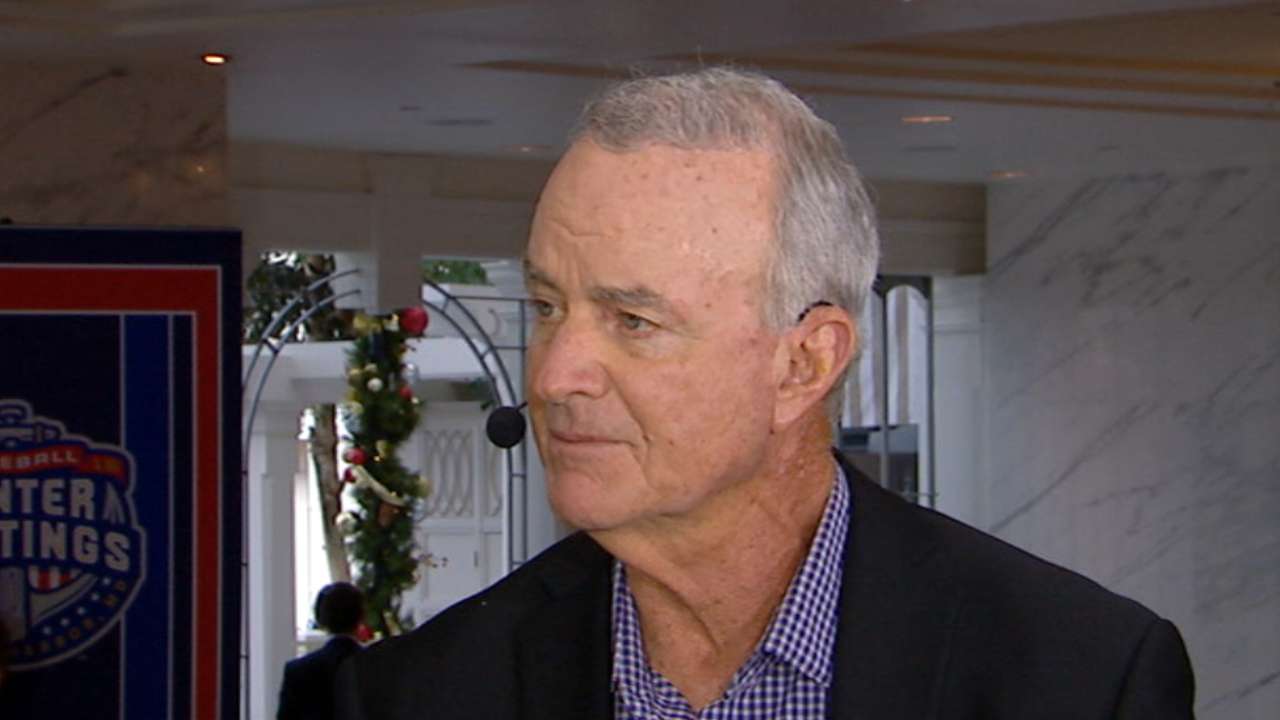 ATLANTA -- Tyrell Jenkins, Williams Perez, John Gant and Rob Whalen stood as four of the 12 pitchers who made at least five starts for Atlanta this past season. But each of them has recently been affected by what is essentially a weeding-out process that has enabled the Braves to use some of their starting-pitching surplus to address other areas of need.
Over the past two weeks, the Braves have either traded or released those four hurlers to create space on the 40-man roster or to enrich the club's pipeline with a bat or an arm that possesses greater upside.
"We keep trying to add young players and keep trying to make our club get better," said Braves general manager John Coppolella, who has teamed with president of baseball operations John Hart to make numerous aggressive, outside-the-box decisions that have accelerated a massive rebuilding project to the optimistic stage within just two years.
Atlanta is preparing for a transitional season during which it will use veteran acquisitions -- Bartolo Colon, Jaime Garcia and R.A. Dickey -- to provide stability in what has been a volatile rotation mix and to serve as bridges toward the near future when Sean Newcomb (Atlanta's No. 3 prospect per MLBPipeline.com), Patrick Weigel (No. 25), Max Fried (No. 11) and Lucas Sims (No. 15) will have a chance to join the Braves' rotation.
If producing a depth chart of the organization's starting pitchers who are Major League-ready or could be by the end of the upcoming season, it is easy to argue Jenkins, Perez, Gant and Whalen would not have been placed in the first 12 spots. Those would be more appropriately filled by Julio Teheran, Mike Foltynewicz, Colon, Garcia, Dickey, Matt Wisler, Aaron Blair, Josh Collmenter, Newcomb, Weigel, Fried and Sims.
So it made sense for the Braves to begin using its starting-pitching surplus to acquire high-upside prospects such as Alex Jackson, who was acquired from the Mariners in exchange for Whalen on Nov. 28. Jackson, now Atlanta's No. 13 prospect, has struggled since being taken with the sixth overall selection in the 2014 Draft, but the 20-year-old outfielder/catcher still has far greater upside than Whalen, who would likely be surpassed by many of Atlanta's upcoming prospects even if he hits his ceiling as a No. 4 or No. 5 starter.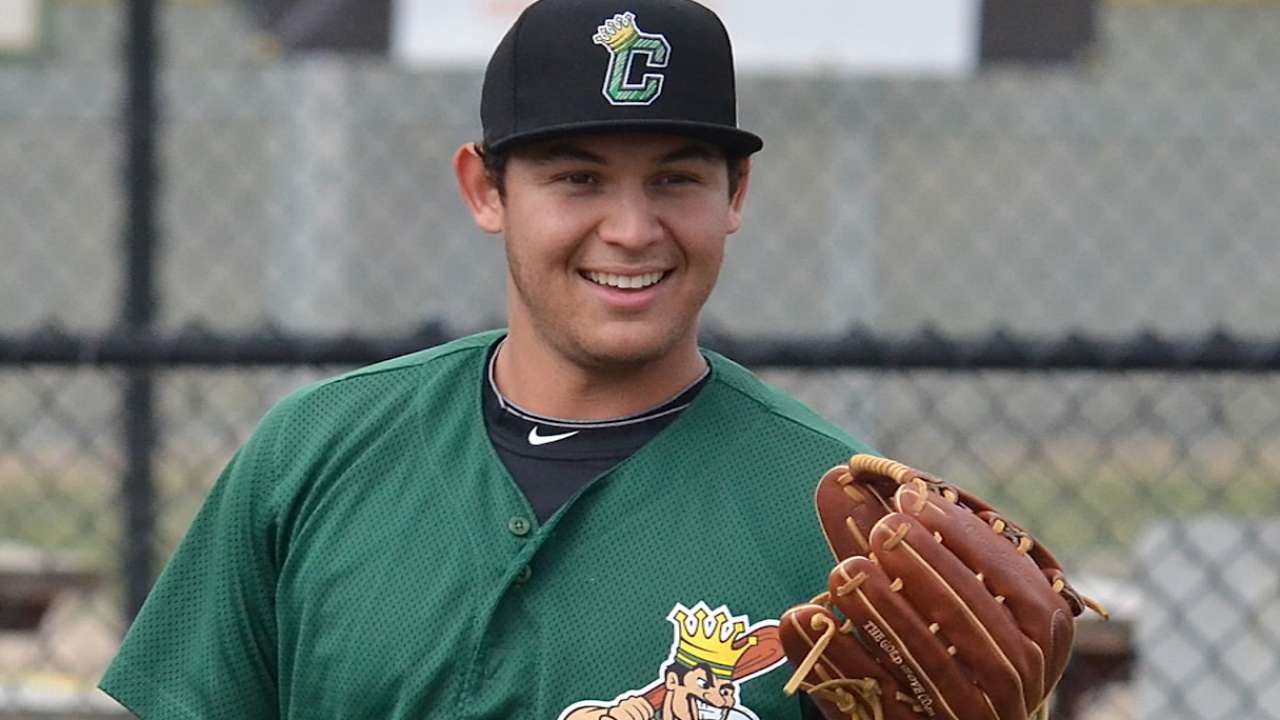 A similar ceiling can be given to Gant, whose vulcan changeup does at least serve as a trick pitch that could prove effective in a relief role. Instead of holding on to this potential, the Braves included Gant in the four-player trade with the Cardinals that made Garcia the latest addition to Atlanta's rotation.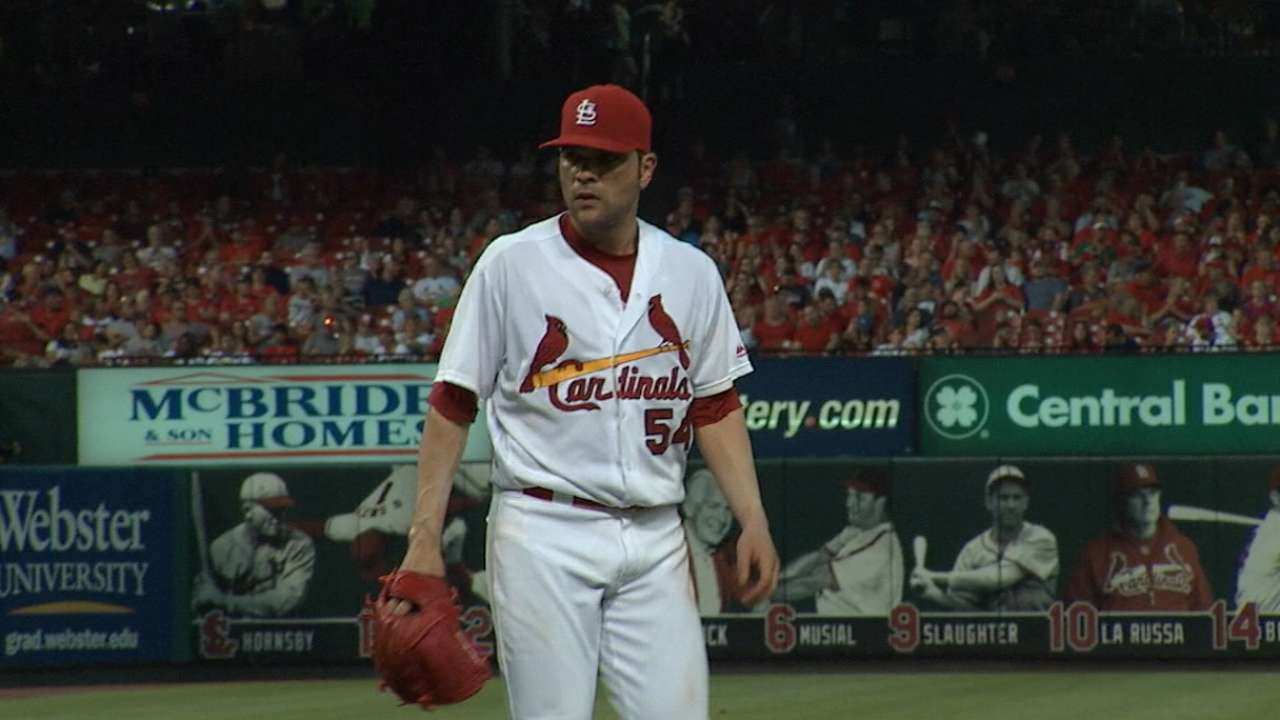 There are legitimate concerns about Garcia's durability, but Atlanta did not give up much to get the veteran starter who has proven to be quite effective when healthy. If Garcia is successful during the early months, there's a chance he could be traded to gain more prospects or to create a roster spot for one waiting in the wings.
The Braves made it clear this past season that they didn't view Jenkins as a starter, and his stuff doesn't necessarily profile him to be an effective reliever. So instead of keeping him to appease fans who were endeared by his outgoing personality, Atlanta traded him to the Rangers for right-handed reliever Luke Jackson, whose power arm provides more upside despite his struggles with command.
Using the depth in its starting-pitching department, the Braves have attempted to brighten the future of their bullpen with the addition of power arms like Jackson and Armando Rivero, who was selected in the Rule 5 Draft after Atlanta created a 40-man roster spot by releasing the injury-plagued Perez.
"When you open up your door, instead of seeing a shallow field with some of that Oklahoma dust on it, you want to see a whole bunch of good arms, power guys coming up through your system," Hart said.
Mark Bowman has covered the Braves for MLB.com since 2001. This story was not subject to the approval of Major League Baseball or its clubs.