Blue Jays to regroup with Fowler off market
Seeking outfielder, club must decide whether to go free-agent or trade route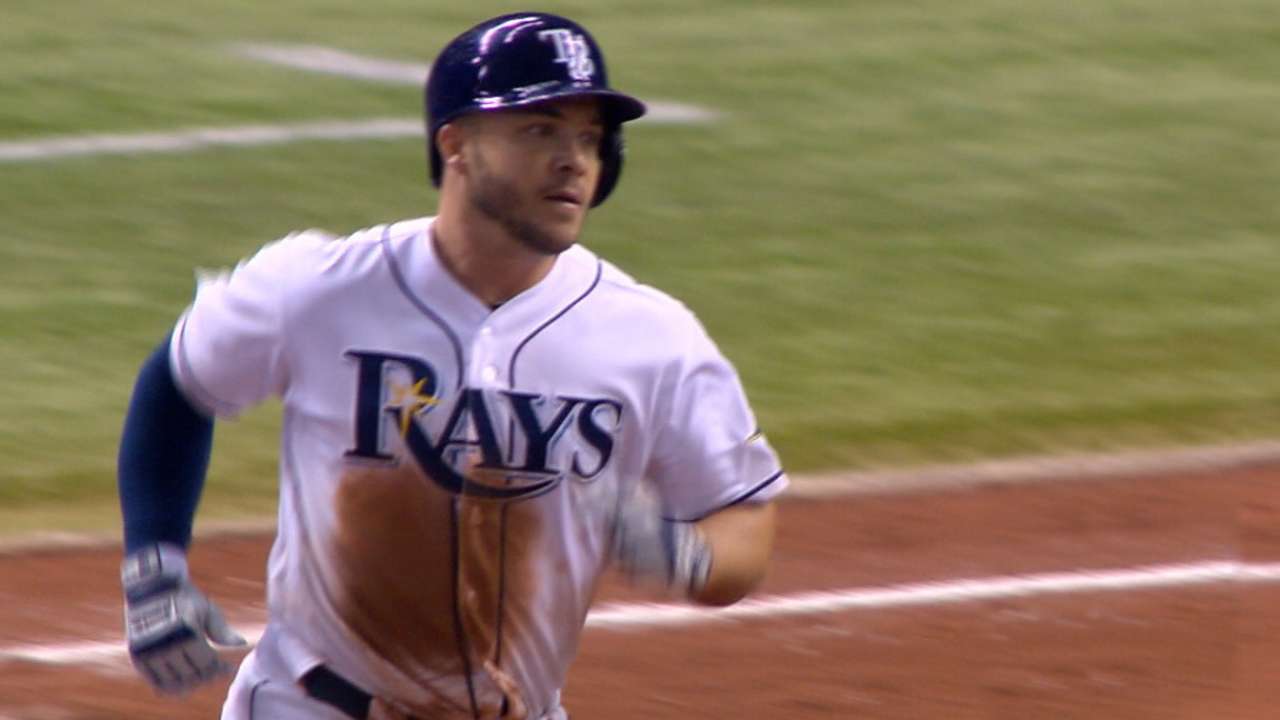 TORONTO -- The Blue Jays went to a contingency plan when they decided to move on from slugger Edwin Encarnacion. Expect a similar move now that the club has missed out on Dexter Fowler.
Fowler was one of Toronto's top priorities this offseason, but he spurned its advances in favor of a five-year deal worth $82.5 million with the Cardinals. He would have been an ideal fit for a team looking for more speed and athleticism, but his decision means the Blue Jays are back to the drawing board.
Encarnacion still hasn't signed, but when he declined a four-year offer last month, the club moved quickly to sign Kendrys Morales and Steve Pearce. A similar approach will have to be taken in the outfield. Here's a closer look at some of the potential fits who are still available.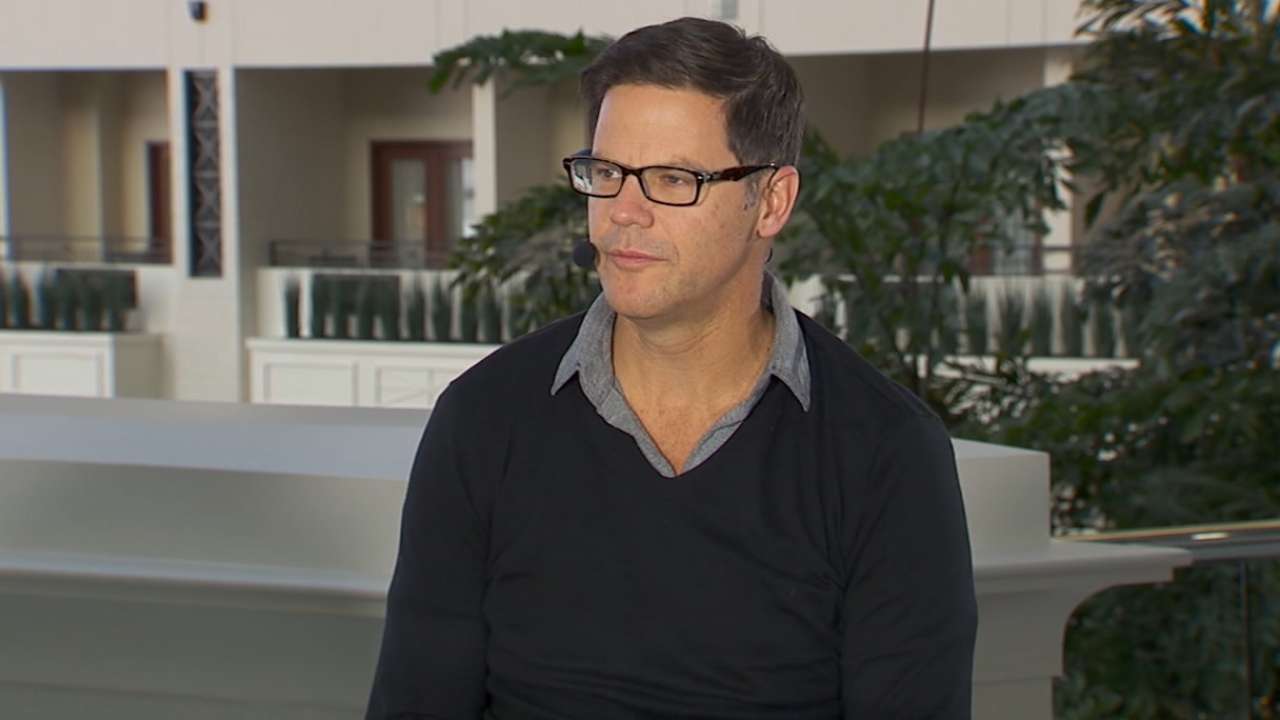 The free agents
Michael Saunders: If the Blue Jays end up re-signing any of their own free agents, Saunders would likely be the top choice. He is coming off an All-Star campaign in which he hit .253 with 24 home runs, 57 RBIs and an .815 OPS. Saunders would give the Blue Jays' lineup some much-needed power, but he struggled in the second half and ended up losing a lot of playing time down the stretch to Ezequiel Carrera.
Ben Revere: Revere was a fan favorite during his brief stint with the club in 2015, but he's coming off a disappointing campaign with the Nationals. He was non-tendered after hitting just .217 with a .260 on-base percentage, and the 28-year-old will have no choice but to accept a one-year deal in an attempt to rebuild his value. Revere would fill a hole at the top of the lineup, but his career .320 on-base percentage is less than ideal.
Rajai Davis: Toronto wants to add some speed this offseason, and the American League leader with 43 stolen bases would certainly accomplish that. Davis also could spend some time in the leadoff spot, and at age 36, the veteran outfielder should be available on a short-term deal. The problem is Davis should only be used vs. lefties and the Blue Jays already have an outfielder in Melvin Upton Jr. who is limited to that kind of role. Add in the signing of Pearce and Toronto probably doesn't need another right-handed platoon player.
Brandon Moss: Moss has hit at least 19 home runs during each of the last five seasons, so the power is there but his season was very similar to the one Saunders had. In the first half, Moss hit 17 home runs with a .910 OPS, but after the All-Star break his production plummeted with a .191 average and .639 OPS in 50 games. He's a potential bounce-back candidate and another player who won't be able to get nearly as much money as it seemed last summer.
Jose Bautista: Toronto seems to have moved on from Bautista so it's unlikely these two sides will reunite any time soon. It's telling that when Bautista's agent met with the club earlier this week the conversation quickly turned to backup catcher Chris Iannetta. Bautista may have not been a fit before, but the Blue Jays may want to rethink that approach if Bautista can be had on a relatively short-term deal. Bautista has no clear destination this offseason, which means there might be a bargain here. Just don't count on it being with the Blue Jays (even though it probably should).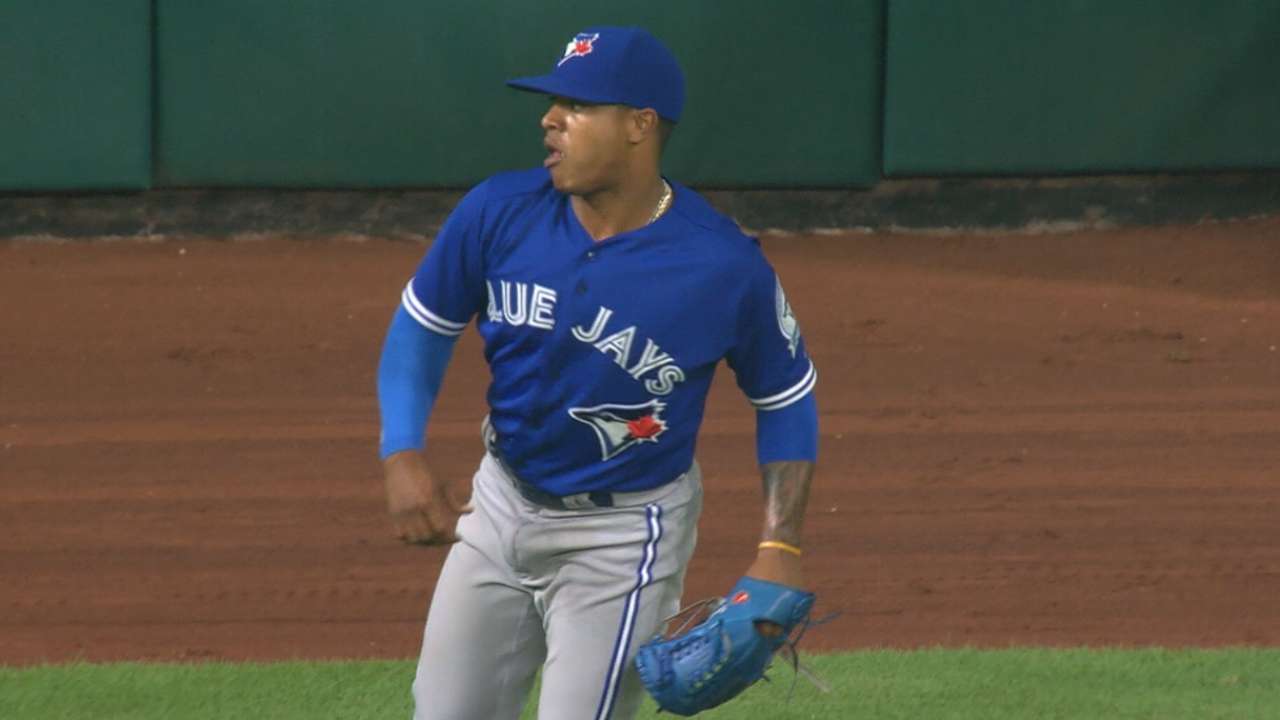 The trade targets
Charlie Blackmon: Don't expect to see this one anytime soon. Reports surfaced earlier this week that the Rockies wanted Marcus Stroman in exchange for Blackmon, and that's simply not going to happen. Toronto would love to add someone like Blackmon -- who is a career .298 hitter with a .348 on-base percentage -- but they don't have the pieces it will take to get a deal done assuming their approach to the rotation does not change.
Andrew McCutchen: The Pirates' asking price was so high for McCutchen during the Winter Meetings that it prompted the Nationals to shift their focus to paying a fortune for White Sox outfielder Adam Eaton instead. The harsh reality is that Toronto simply does not have the type of elite-level prospect capital required to make a deal of this magnitude.
Melky Cabrera: The White Sox are in full-blown rebuild mode, and the fire sale is expected to continue throughout the winter. Cabrera is entering the final year of his contract, so it seems like a foregone conclusion that he will be moved. The 32-year-old could be acquired much easier than Blackmon or McCutchen, and his ability to make a lot of contact with a high average would be an ideal fit near the top of Toronto's order. This type of deal almost makes too much sense.
Jay Bruce: The Blue Jays were interested in Bruce before, and they'd likely take another shot at him this offseason -- but only for the right price. Toronto can afford to take on his $13 million salary, but this would have to be a salary dump kind of move. The Blue Jays aren't going to part with a major asset to acquire an outfielder who struggles defensively and has struck out at least 126 times during each of the last seven seasons.
Ryan Braun: Braun's contract is one of several obstacles here. He's guaranteed $80 million over the next four years, which happens to be the same contract Encarnacion declined earlier this offseason. It's believed Toronto has approximately $25 million left to spend, so the club could afford it, but then it would also have to part with some prospects. It's not even immediately clear how eager the Brewers are to move the 33-year-old, but a match with Toronto doesn't seem very likely.
Gregor Chisholm has covered the Blue Jays for MLB.com since 2011. Follow him on Twitter @gregorMLB and Facebook, and listen to his podcast. This story was not subject to the approval of Major League Baseball or its clubs.