Giolito excited to join White Sox talent haul
Top-ranked pitching prospect acquired in 4-player trade with Nationals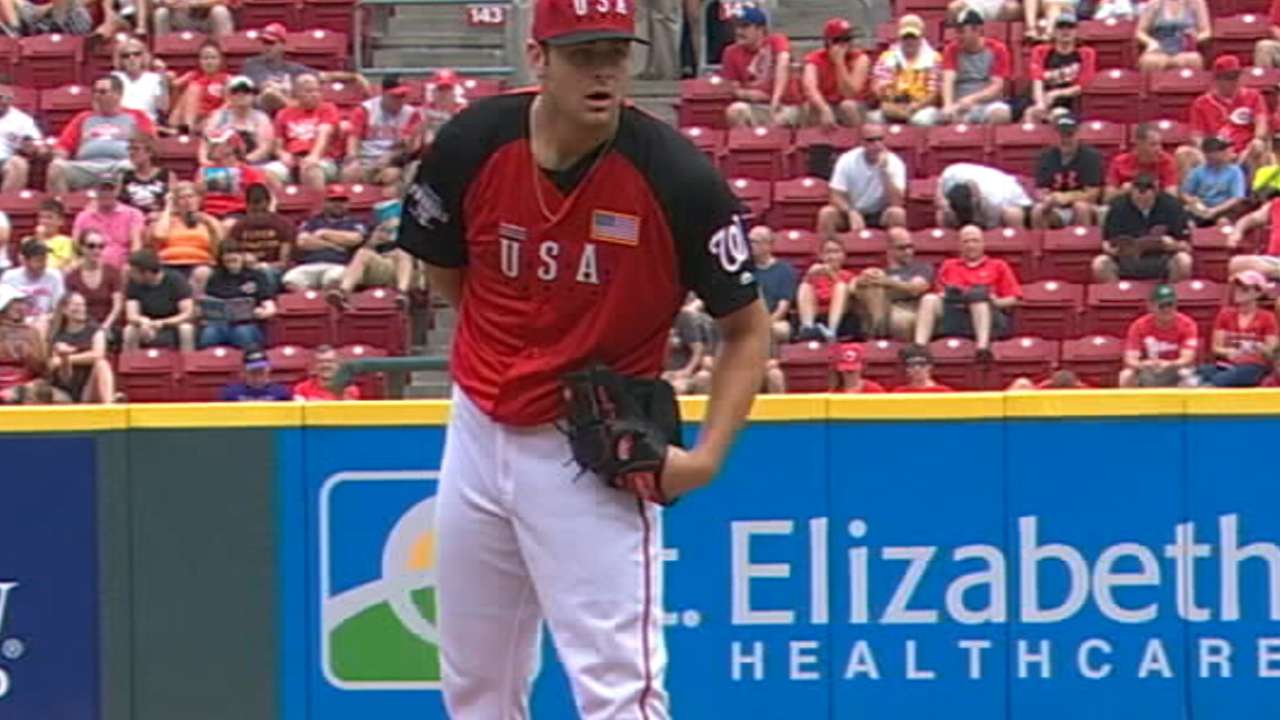 CHICAGO -- A few moments existed on Monday when Lucas Giolito thought the White Sox stood as his next pitching destination as part of a high-level trade for Chris Sale.
Such is the world of social media, especially at the Winter Meetings.
Giolito ended up with the White Sox, but as part of a four-player trade Wednesday involving outfielder Adam Eaton going to the Nationals. The 22-year-old right-hander joins seven other prospects as part of the rebuild of all rebuilds -- or at least it looks that way after two trades by general manager Rick Hahn.
"It's amazing to be coming over to the White Sox with a bunch of young talent," Giolito said during a conference call Friday. "It's a great opportunity for us all to develop and get better and hopefully put a really good team together in Chicago."
The Eaton trade featured right-handers Reynaldo Lopez and Dane Dunning joining Giolito in the White Sox transition. Lopez has a small amount of Major League experience, much like Giolito, and Dunning was the Nationals' first-round selection in the 2016 Draft.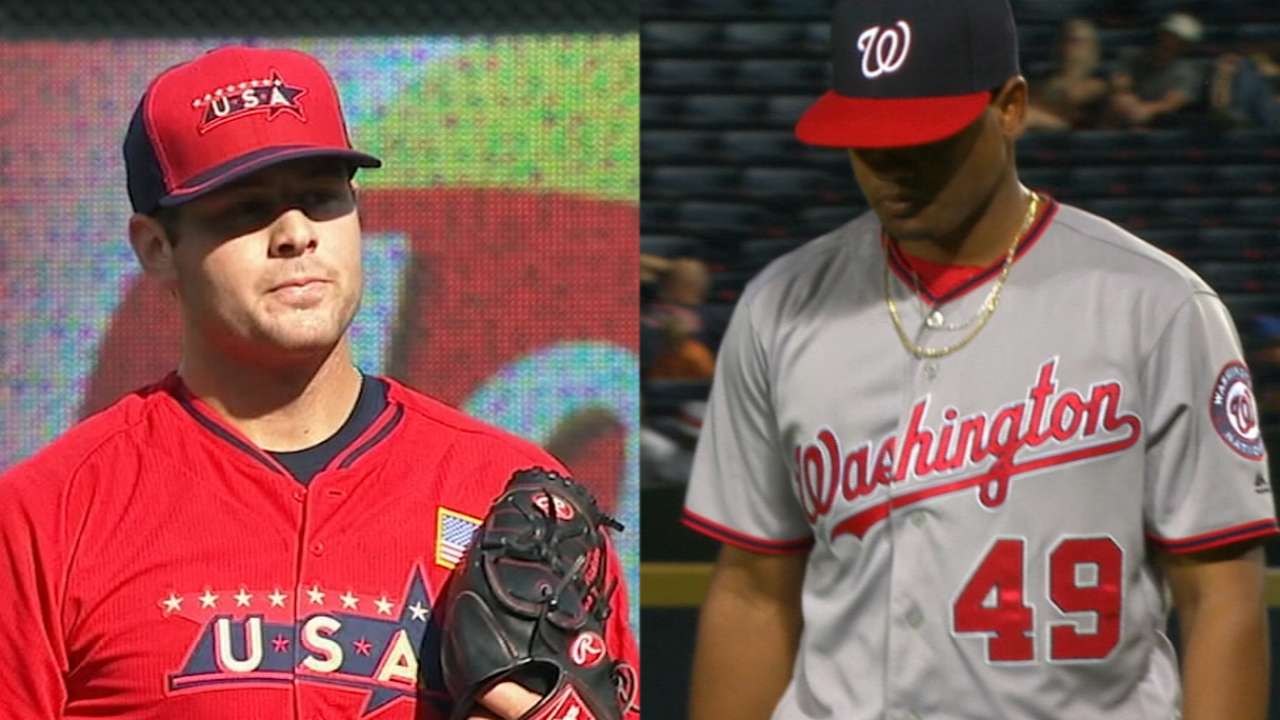 Lopez and Giolito, who have played together since '14, are pretty close, according to Giolito. Both will get fresh opportunities with the White Sox, after Lopez posted a 5-3 record with a 4.91 ERA over 11 games (six starts) and Giolito finished 0-1 with a 6.75 ERA over six games (four starts) with 11 strikeouts and 12 walks in 21 1/3 innings for the Nationals last season.
At 6-foot-6, Giolito admitted sometimes his mechanics get out of whack. And during the '16 season, despite pitching well at Double-A Harrisburg and Triple-A Syracuse, Giolito said those mechanics were a constant struggle.
"So this year, with my training program, I've been lifting in the offseason and Pilates and everything," he said. "I'm trying to make sure I can stay as athletic as possible so I'm able to keep the right delivery more often. Once I start playing catch and doing bullpens and everything these next few weeks and right before Spring Training, make sure I put that all together so I can keep my delivery as best as possible."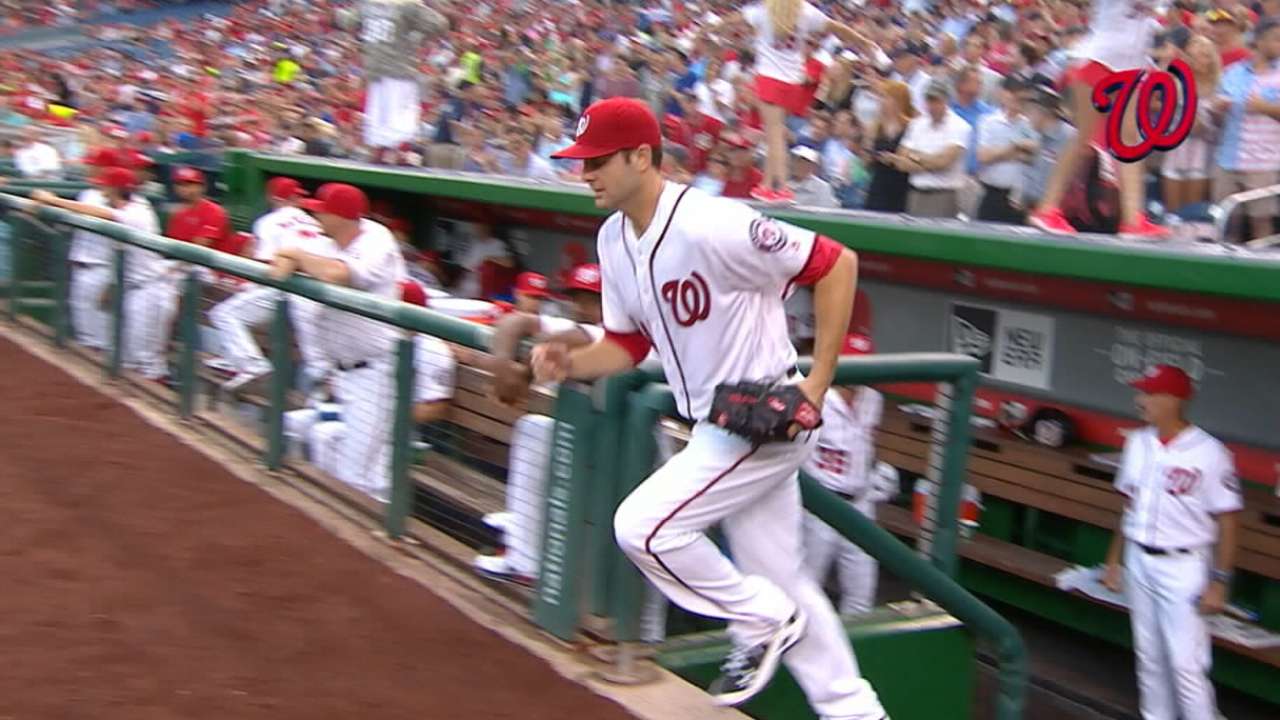 Not pitching to the best of his capabilities in the big leagues served as a learning experience for Giolito. It left him believing he can help the White Sox in 2017. Of course, Giolito was ready to help the Nationals at the start of the week. But things change suddenly this time of year, even for the top-rated pitching prospect per MLBPipeline.com.
"I was trying to focus on what I'm doing this offseason, which is lifting and all of my workouts, and just kind of whatever happens, happens," Giolito said of his attitude this week. "It's funny that Sale ended up going to the Red Sox and then something else happened that I'm going to the White Sox now along with a couple of teammates.
"Really interesting stuff, but I'm super excited. I'm just really looking forward to making it up in the big leagues with the White Sox and contributing as soon as possible."
Scott Merkin has covered the White Sox for MLB.com since 2003. Read his blog, Merk's Works, follow him on Twitter @scottmerkin, on Facebook and listen to his podcast. This story was not subject to the approval of Major League Baseball or its clubs.