MLB.com Columnist
Mike Petriello
Finding 10 good homes for Encarnacion
146 wRC+ since 2012 is seventh-best mark in baseball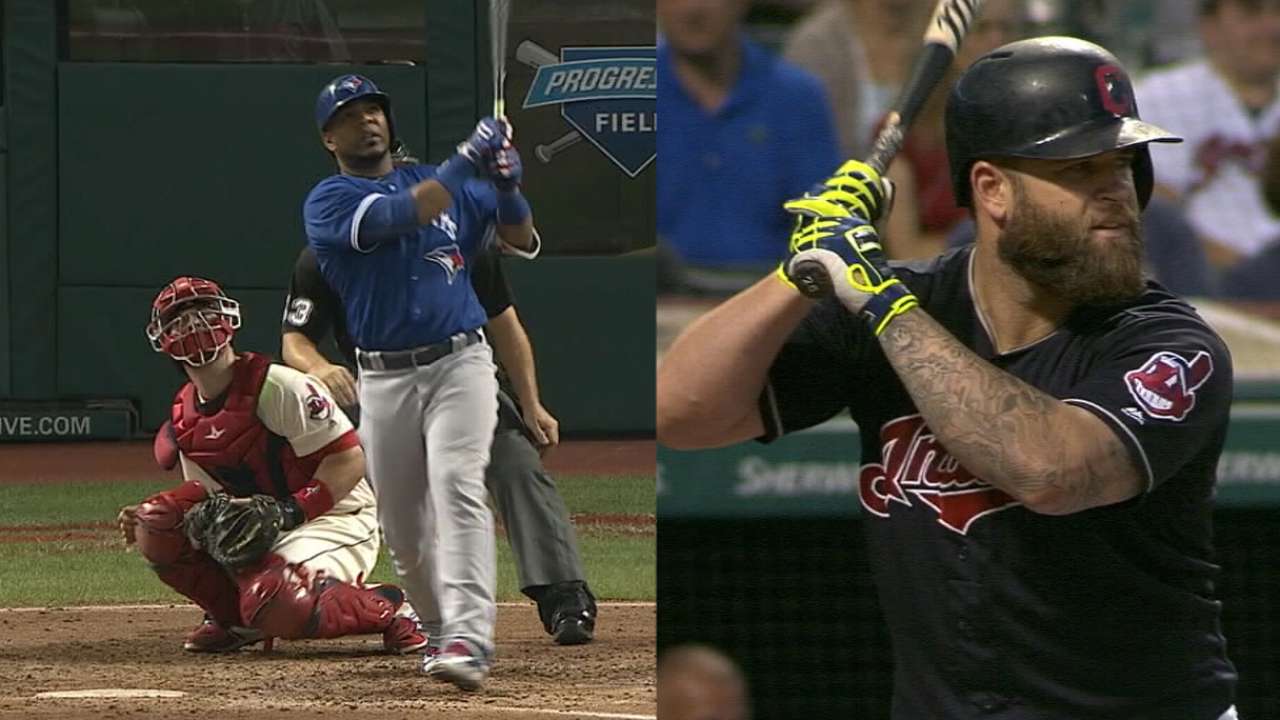 Edwin Encarnacion entered the offseason as one of the three best free agents available, but as stars like Yoenis Cespedes, Dexter Fowler and Aroldis Chapman fall off the board, Encarnacion is available as his market remains a moving target. How can that be? Well, in part it's because there's a glut of 1B/DH types looking for teams this year, and it's also because he's 34 in January with a qualifying offer weighing him down. So while he's an elite hitter, there are a lot of factors here.
But if the price really is falling, there's a certain point where more than a few teams ought to be interested in a player who can help it win immediately -- even teams that already have options at first base or designated hitter.
On Encarnacion: Since his breakout season in 2012, his line of .272/.367/.544 (146 wRC+) has made him one of the 10 best hitters in baseball, almost exactly as productive as Giancarlo Stanton and Paul Goldschmidt have been over that time. The 2017 Steamer projections have him down for 34 home runs and a .256/.352/.494 (126 wRC+) line, just about around his career averages. He's best-suited for DH, but he's a better first baseman than you think, so National League teams shouldn't be counted out.
A final consideration would be that if Encarnacion preferred to take a highly paid one-year deal (or a multiyear deal with an opt-out, like Cespedes last year), the terms of the new collective bargaining agreement would prevent him from receiving another qualifying offer next offseason.
The three National League competitors who could really use him, but probably can't make it work
10. NATIONALS
9. PIRATES
8. METS
Let's just lump these three clubs together, because all three are in various stages of competitive, from "extremely" (Washington), "very" (New York) and "somewhat" (Pittsburgh). All three have concerns at first base, but none are really in position to do much about it. Washington's Ryan Zimmerman (.218/.272/.370, 67 wRC+) was one of the least-effective hitters in baseball last year, but he's only halfway through his six-year, $100 million deal. Lucas Duda is effective when healthy, but a serious back injury ruined his 2016 and makes him difficult to count on in '17 -- yet the Mets won't likely spend on another slugger. And the Pirates are counting on young Josh Bell, who is highly regarded but mostly unproven. Encarnacion is enticing, but almost certainly not happening here.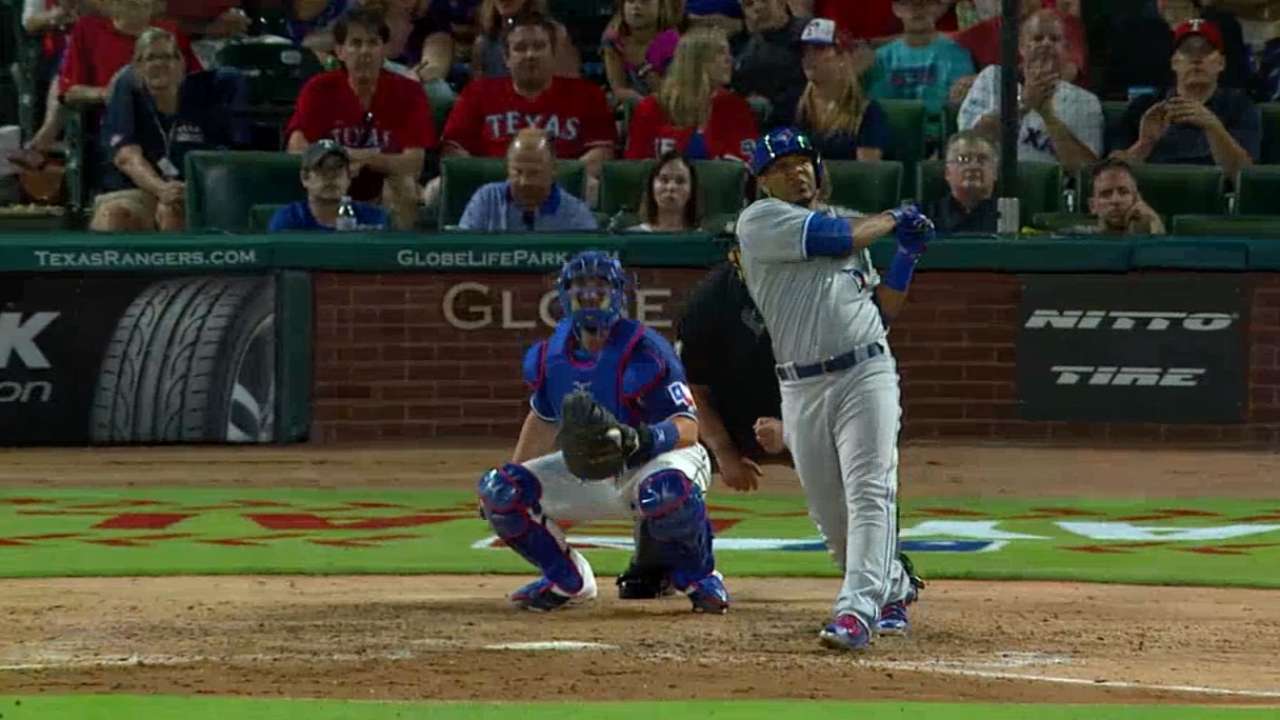 The five American League teams that should be thrilled to upgrade first base or DH
7. BLUE JAYS
Because the Blue Jays added Kendrys Morales and Steve Pearce to a roster that already had Justin Smoak, it's somewhat hard to see a reunion, though the two sides have remained in contact. But should it really be that way? Morales and Encarnacion could split 1B and DH between them, and while that squeezes out Pearce somewhat, his ability to play five positions should get his bat into the lineup enough. That leaves Smoak without a job. That shouldn't be an issue for a team trying to win.
6. ASTROS
Maybe it's greedy to think that the Astros should still be on the move after adding Josh Reddick, Brian McCann and Carlos Beltran. It probably is! But the one thing Houston hasn't really done is to upgrade its starting rotation, outside of adding Charlie Morton, and that's important because Dallas Keuchel and Lance McCullers are each extremely talented but are coming off injuries. With Rich Hill gone, the Astros aren't going to solve that issue on the market. So an easy way to do that would be to sign Encarnacion to play first, watch him destroy baseballs into the Crawford Boxes and trade some lineup talent -- maybe A.J. Reed or Yulieski Gurriel, or even Alex Bregman -- in a package for a cost-controlled top-line starter like Jose Quintana or Chris Archer.
5. ORIOLES
Three Orioles (Chris Davis, 2013 and '15; Nelson Cruz, '14; Mark Trumbo, '16) have topped the Majors in home runs for four straight seasons. With Trumbo and Pedro Alvarez each free agents, there's an obvious fit here for a new power bat to try to make that five years in a row. Not that Encarnacion needs a hitter-friendly park to look good, of course, but Camden Yards would be a fantastic fit -- and on the Baltimore side of things, Encarnacion is a far better hitter overall than Trumbo is, so if the two end up with similar contracts, the choice ought to be easy. Added bonus: Taking a star away from a division competitor.
4. RANGERS
The Rangers keep saying that adding an expensive contract like Encarnacion will command is unlikely, which is exactly what a team ought to say when it is trying to downplay its interest. With Beltran off to Houston, Mitch Moreland in Boston and Prince Fielder retired, the current 1B/DH situation in Texas is the powerful but unproven Joey Gallo and the nearly 27-year-old Ryan Rua, who hasn't done anything of note in parts of three seasons. That's not nearly enough, and the Rangers absolutely must do something to upgrade, making Encarnacion an unbelievable fit. Putting him at first base, and in the middle of a lineup around Adrian Beltre, Carlos Gomez, Jonathan Lucroy, Shin-Soo Choo and Rougned Odor, makes this one of the AL's most dangerous teams.
3. INDIANS
Cleveland keeps getting connected to Encarnacion because it's clearly the best team in the AL Central (particularly with Chicago and Kansas City taking steps back) and because with Mike Napoli unsigned, there's a strong need for a slugger type at 1B/DH to go with Carlos Santana. Obviously, Cleveland isn't usually the type of team to hand out huge contracts, but it's also not usually in such a "go for it" situation, and the No. 27 pick next year would be a low one to lose.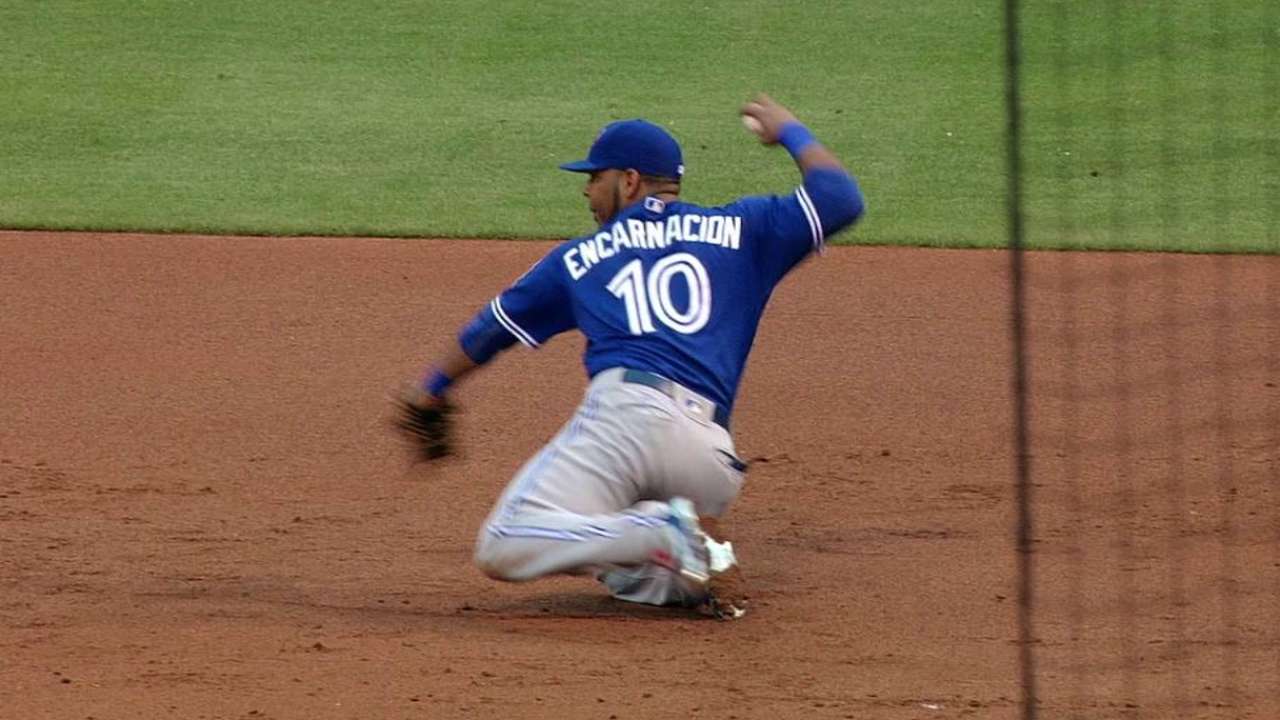 The two teams that shouldn't stop now
2. ROCKIES
When the Rockies gave five years and $70 million to Ian Desmond (in addition to forfeiting the No. 11 overall pick in the Draft) and then started talking about how they might play him at first base, the reaction was mixed, to put it charitably. Desmond successfully converted from shortstop to center, but he's never played first base, and he's a league-average bat. With so many first-base types available, it seemed an odd choice. However, there's a way to fix this. Desmond makes so much more sense as a versatile Ben Zobrist-like player, especially if Colorado trades an outfielder for pitching, and since it's already given up a pick for Desmond, losing a second-rounder for Encarnacion won't hurt. Better him than Trumbo, right?
1. CARDINALS
St. Louis made a nice splash on Friday by signing Fowler, who fits perfectly both in center and near the top of the lineup. But while the Cardinals pulled off the neat trick of helping themselves while also wounding the Cubs, they're still not close to Chicago, and there are rumors that they may not be done yet. This is where you can take advantage of Matt Carpenter's versatility, because while it was announced he'd play first base in 2017, it's easy enough to put him back at second or third, since neither Kolten Wong nor Jhonny Peralta should be roadblocks. Imagine high-OBP guys like Carpenter and Fowler ahead of Encarnacion and Stephen Piscotty. Now you've really got something going.
Mike Petriello is an analyst for MLB.com and the host of the Statcast podcast. He has previously written for ESPN Insider and FanGraphs. This story was not subject to the approval of Major League Baseball or its clubs.