Piazza focused on growing baseball in Italy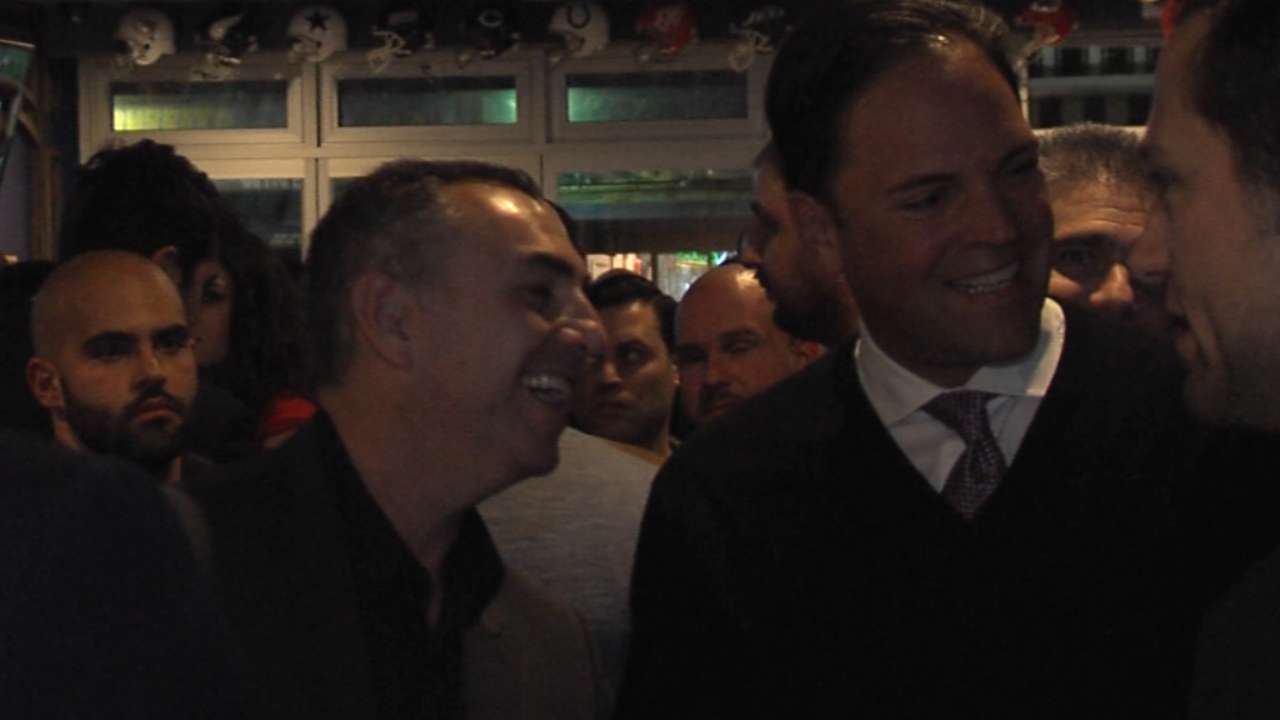 NEW YORK -- What a year 2016 has been for Mike Piazza. The former catcher was inducted into the Baseball Hall of Fame, and that was shortly after he bought a majority stake in the Italian soccer club A.C. Reggiana 1919 of the Lega Pro league.
On Thursday night, his attention was on 2017, with the fourth installment of the World Baseball Classic and an overall effort to keep growing baseball at the grassroots level in Italy. Piazza, who is returning as a coach for Team Italy in the event next spring, was the featured guest of honor at the Italian American Baseball Family Launch and Dinner at Carmine's in Brooklyn.
Piazza was there along with his former Mets batterymate John Franco, Pirates catcher Francisco Cervelli, Royals catcher Drew Butera, former Major Leaguer Frank Catalanotto, free agent first baseman/outfielder Chris Colabello and others for the fundraiser, which helps youth baseball and softball academies in Italy and supports the Italian Baseball League.
"We're just trying to get some support for the Italian Baseball Federation and to grow the game in Italy, to continue to grow it, and just give the national team opportunities to travel abroad to compete," Piazza said. "But aside from the money raised, particularly we just want to raise awareness that there is a foothold in baseball in Italy. It's tough, because to compete in Europe against the culture there, obviously there are cultural differences, but baseball is slowly starting to grow in popularity and we just want to keep that movement growing."
Italy reached the second round of the World Baseball Classic in 2013, shocking Mexico with a ninth-inning comeback and beating Canada by the mercy rule. In the 2017 WBC, Italy will be grouped with host Mexico, Puerto Rico and Venezuela in a tough Pool D bracket at Estadio de Béisbol Charros de Jalisco from March 9-12. Piazza said Italy is "not going to sneak up on people anymore, though, so we've got to be on our game."
"I've always been a huge fan of the tournament. I've always believed in the tournament, I think it's great," Piazza said. "Baseball doesn't have a bona fide World Cup. Now with me being in the soccer business, obviously soccer and the World Cup is everything. ... We may never get to that level, but we want to encourage people that the World Baseball Classic is something that is a lot of fun.
"The guys who come out to play, some of them have done very well, some of them have been noticed by other teams. It's a great opportunity, especially for the young guys to come out and showcase their talent. Who knows? If you have an opportunity to advance your career, so much the better."
Those in attendance Thursday talked about the rich history of Italian Americans in Major League Baseball: the DiMaggios, Yogi Berra, Tony Lazzeri, Ernie Lombardi, Joe Torre, Phil Rizzuto, the many who blazed a trail and a legacy that now reaches back to Italy to foster baseball there.
"We have a great history of Italian Americans," Franco said, "and I think they'd be very proud to see the guys here representing Italian Americans and trying to bring Italian baseball to the forefront and make it a better game for Team Italy."
Franco was Italy's pitching coach in the first World Baseball Classic in 2006, and he remembers: "My first year we had a difficult bracket; we were in the same bracket as Dominican [Republic] and Venezuela. We beat Australia. But they proved in the last World Baseball Classic that they can compete with the big guys, and they're just getting better and better. The style of baseball is getting better each time."
Cervelli said of playing for Team Italy in 2017: "They gave me an opportunity in 2009, that opened a door to the big leagues, and I think I've got to do it again. It's great people. I had an opportunity to go to Venezuela, too, but this is where I want to be."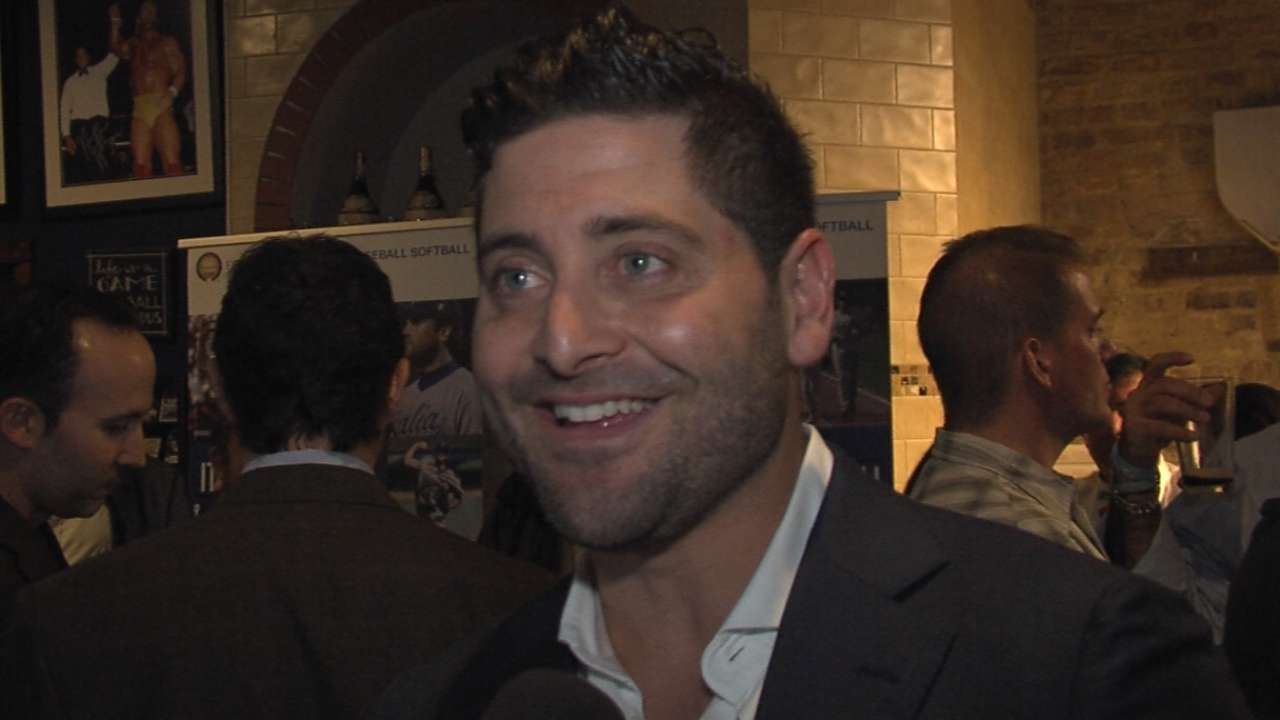 For Cervelli, that will mean taking a break from Pirates camp. He recently signed a contract that keeps him with Pittsburgh through 2019.
"I feel like it's a place where I want to stay for the rest of my career," Cervelli said. "I had the best school in the world with the Yankees for 12 years, but now I'm in a place where I really want to be."
Butera will be playing for Italy again, and he said to not be surprised if Italy shocks some people again, despite a tough pool.
"We're not just here as a goodwill cause," he said. "We have a lot of great players and we're here to compete and win the whole thing."
Mark Newman is enterprise editor of MLB.com and a baseball writer since 1990. Read and join other baseball fans on his MLB.com community blog. This story was not subject to the approval of Major League Baseball or its clubs.