MLB.com Columnist
Richard Justice
Fowler should help Cards get back to strengths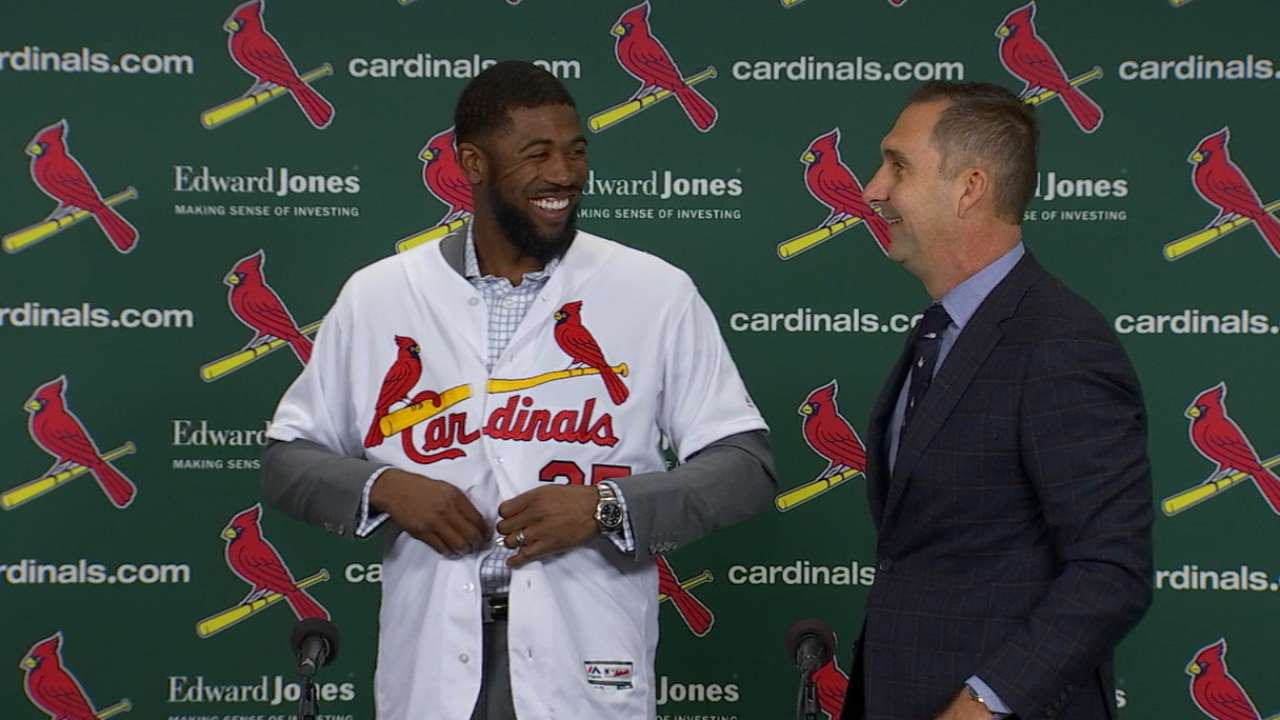 No, the Cardinals won't get better than the Cubs with this one potential move, regardless of how smart it appears to be. All the signing of center fielder Dexter Fowler will do is close the gap.
That it comes at the expense of the Cards' chief rival is an added bonus.
OK, it's too early for this kind of stuff. The Cubs still have the look and feel of the best team in baseball. They're smartly constructed and managed.
But we knew that already. On the other hand, declaring dynasties is a tricky business. Like every other team, the Cubs have some unknowns: What's the career arc of all those young guys? Can a veteran starting rotation repeat last season's 2.96 ERA?
This is what's important: Fowler should make the Cardinals better, probably way better. He's an above-average center fielder who would be a dynamic presence atop the lineup. In 2016, he had a .393 on-base percentage -- sixth-highest in the National League -- and 45 extra-base hits. His 4.1 Wins Above Replacement, per Baseball-Reference.com, would have led the Cardinals in 2016.
He has played some October baseball, too, which is what the Cardinals intend to do in 2017. He has a dynamic easygoing personality that impacts every corner of a clubhouse. And his leadoff homer in Game 7 of the World Series was one of the top moments of an epic postseason.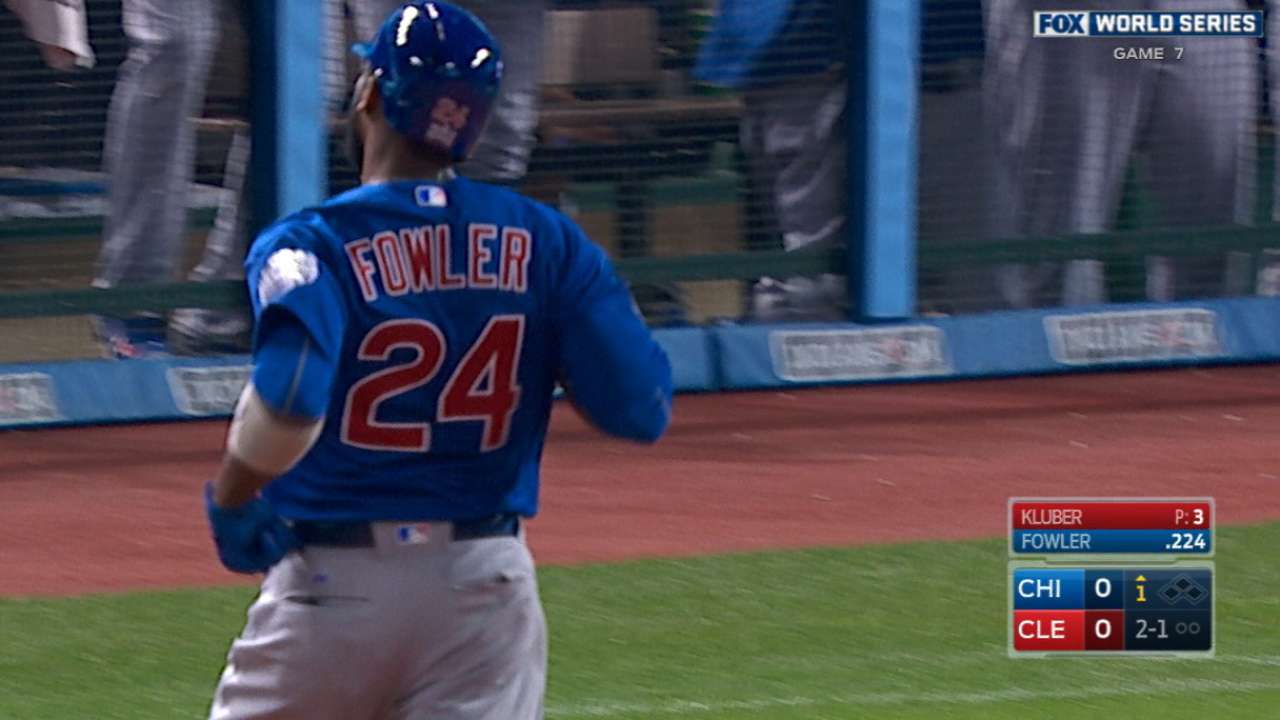 Perhaps more significant is that he would steer the Cardinals back to the kind of team general manager John Mozeliak would like them to be, by upgrading the defense. They scored 779 runs in 2016, third-most in the NL, and 132 more than they tallied in 2015. But that additional offense came at the expense of the defense.
And a decline in pitching may be partially traced to no longer being an elite defensive team. Meanwhile, 266 miles north, the Cubs led the NL with a .731 defensive efficiency rating, according to MLB.com. The Cardinals were 11th at .680.
Mozeliak's 2017 blueprint began with moving Randal Grichuk from center to left and landing a center fielder. An alignment of Grichuk, Fowler and Stephen Piscotty would give the Cardinals a solid defensive upgrade.
Mozeliak also believes the young middle-infield combo of shortstop Aledmys Diaz and second baseman Kolten Wong will take steps forward in 2017.
There's still an unknown quantity about the Cardinals. Adam Wainwright and Michael Wacha did not have their best seasons in 2016. Mozeliak believes Wainwright will be his usual productive self and is hopeful about Wacha remaining healthy and productive.
And the Cardinals are getting Lance Lynn back from Tommy John surgery and believe the remainder of the rotation --Carlos Martinez, Alex Reyes and Mike Leake -- could be as good as any.
At this time last year, Mozeliak was criticized for not re-signing right fielder Jason Heyward. Or at least not taking that money and investing it somewhere else.
Mozeliak said simply that he was willing to go for two big-ticket free agents (Fowler and David Price), and when they went elsewhere (Cubs and Red Sox), he wasn't going to spend money for the sake of spending it, quieting talk radio stations.
Heyward may yet reward the Cubs for their $184 million investment, but he had a tough first season. Mozeliak may be extending past his comfort zone by attempting to get Fowler amid reports the deal is worth $82.5 million over five years.
But in this way, Mozeliak played the long game and may have won. He could get a player who outplayed the guy he lost for about half the money.
This is the organizational discipline so many baseball people admire. That's one of the reasons they've been baseball's winningest regular-season team the last six seasons -- this season was the first time they'd missed the postseason since 2010.
Mozeliak is in line to potentially add two free agents -- Fowler and lefty reliever Brett Cecil, who signed with the Cards last month.
History says the Cardinals will get it right. They may not be making up the entire 17 1/2 games they trailed the Cubs by in 2016, but they've taken a big step in the right direction. We can debate the big-picture stuff later.
Richard Justice is a columnist for MLB.com. Follow him on Twitter @richardjustice. This story was not subject to the approval of Major League Baseball or its clubs.