On top of the standings, not the Draft
Seven clubs haven't picked in the Top 5 since before 2000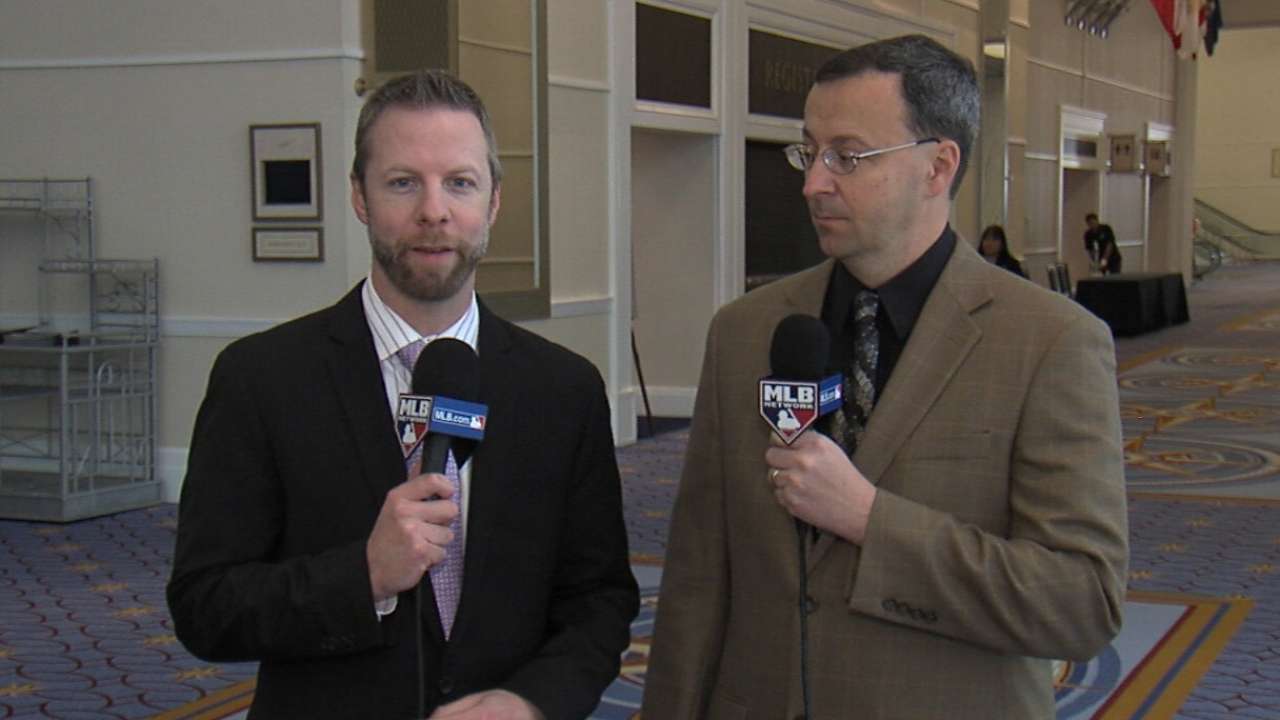 The biggest trade of this week's Winter Meetings in National Harbor, Md., featured two teams with opposite goals.
The Red Sox aggressively acquired Chris Sale, looking to deliver a boost to their championship aspirations coming off a regular season with 93 wins and a postseason with none. The White Sox, on the other hand, landed big-time prospects for Sale, an important first step in a new approach that continued with a deal sending Adam Eaton to Washington for three promising arms.
Since the Draft began in 1965, teams have been able to grease such rebuilding projects with high picks. But while every organization has found itself in that position at some point, a small handful have not done so in quite a while. In fact, Sale's new employer is a prominent example.
With that in mind, here is a look at the seven clubs that have not made a top five overall pick this millennium. In essence, this is a look at the teams that have gone the longest without a massive rebuild.
St. Louis Cardinals
Last top five pick: 1998, fifth (J.D. Drew)
Last top 10 pick: same
In 1996, the Cardinals came within one win of the World Series before the Braves rallied. The next year, they tumbled all the way to 73-89, their worst record in 16 seasons under Tony La Russa. The result was Drew, who didn't sign after the Phillies took him second overall in '97, playing instead for the independent St. Paul Saints. This time, the talented outfielder signed, debuted in the Majors by the end of the season and went on to produce 18.0 wins above replacement (WAR) before he was traded to Atlanta in the Adam Wainwright deal in December 2003. Since picking Drew, St. Louis has finished under .500 only twice and never picked higher than 13th.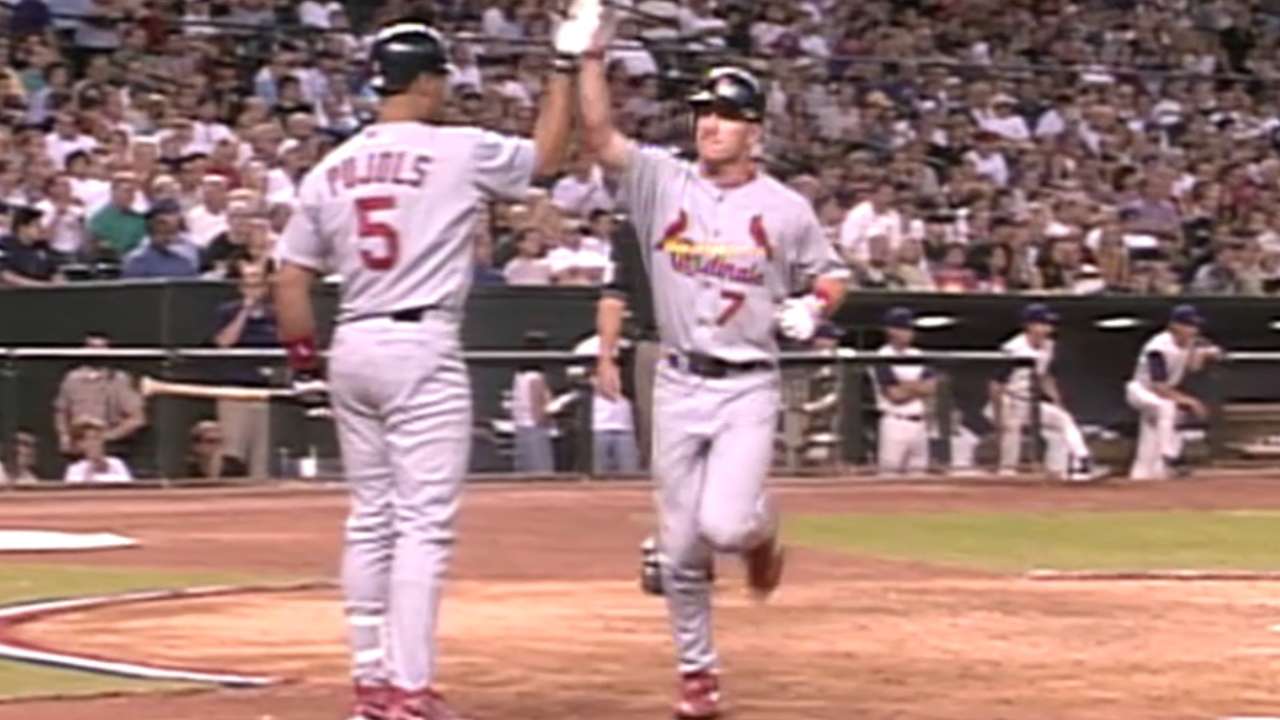 Oakland Athletics
Last top five pick: 1998, second (Mark Mulder)
Last top 10 pick: 2016, sixth (A.J. Puk); will also pick sixth in '17
The A's grabbed Mulder out of Michigan State, a year after taking Tim Hudson in the sixth round and a year before using the ninth overall pick on Barry Zito. That trio helped lead the franchise to a rebirth, with Mulder starting 150 games with a 120 ERA+ between 2000-04. After the Zito selection, the A's didn't return to the first half of the first round until '08, though the coming Draft will bring their sixth top 13 pick since then, and they will just miss the top five with the No. 6 overall pick.
Toronto Blue Jays
Last top five pick: 1997, fifth (Vernon Wells)
Last top 10 pick: 2014, ninth (Jeff Hoffman)
Before making the postseason in 2015, Toronto was stuck in MLB's longest active drought, going back to its 1993 championship. But the Jays rarely were a bad team during that time. After picking fourth, fifth and eighth from 1996-98, they returned to the top 10 only one other time until 2014, selecting Ricky Romero sixth in '05. Wells, a Texas high school product, didn't establish himself in the Majors until '02, but he ranks second in franchise history in hits, doubles and RBIs, fourth in home runs and fifth in WAR for position players.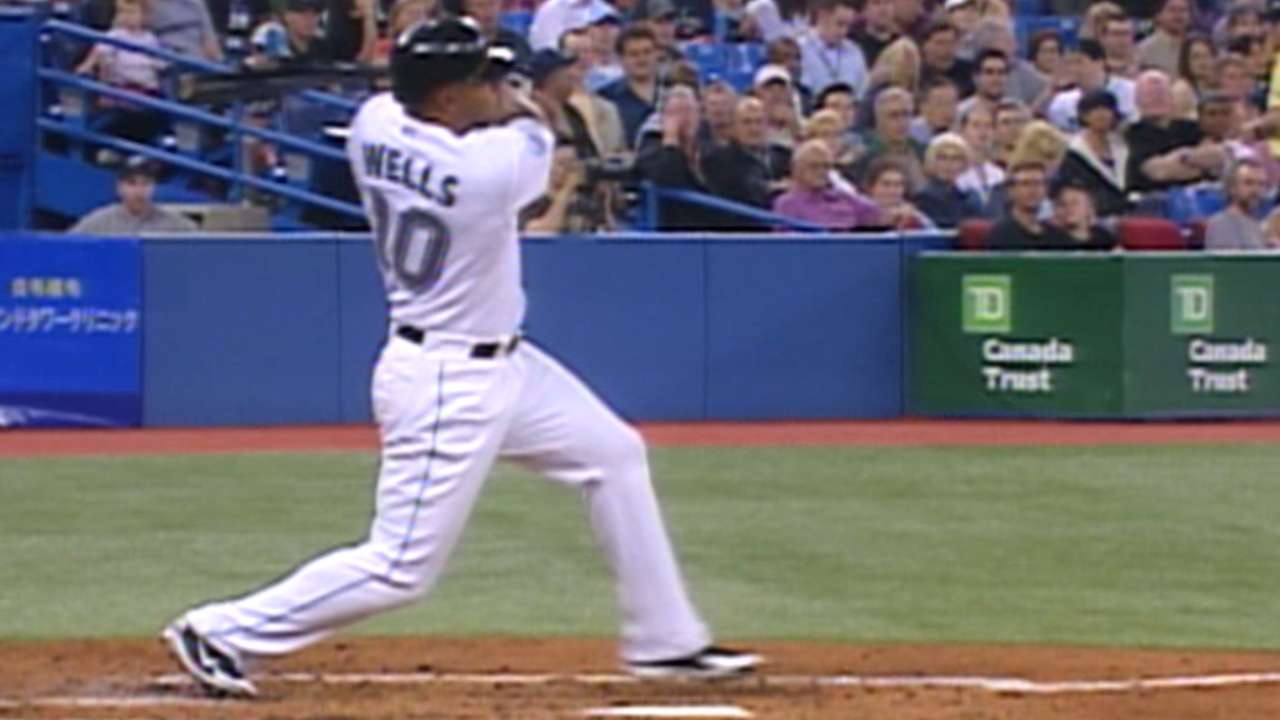 Los Angeles Angels
Last top five pick: 1997, third (Troy Glaus)
Last top 10 pick: 2000, 10th (Joe Torres); will also pick 10th in '17
The Halos found themselves in the top eight five times from 1992-97, picking Darin Erstad first in '95 before landing Glaus out of UCLA. Those two helped form the core a team that won 99 games and the World Series in 2002, with Glaus earning MVP honors in that Fall Classic against the Giants. The third baseman smacked 182 homers and produced 22.5 WAR before leaving after the '04 season. Meanwhile, after going 70-92 in 1999, the Angels didn't win fewer than 75 games again until this past season, posting 12 winning seasons in between.
Los Angeles Dodgers
Last top five pick: 1993, second (Darren Dreifort)
Last top 10 pick: 2006, seventh (Clayton Kershaw)
The Dodgers went 63-99 in 1992, the franchise's most losses in a season since the Brooklyn Superbas went 53-101 in 1908. They have suffered only three losing seasons since, just one with more than 85 losses, which happened to set up their acquisition of Kershaw. But while the club had five straight National League Rookie of the Year Award winners from 1992-96, Dreifort didn't reach those heights. Taken one pick after Alex Rodriguez, the Wichita State righty battled injuries and finished with a 4.36 ERA.
New York Yankees
Last top five pick: 1991, first (Brien Taylor)
Last top 10 pick: 1992, sixth (Derek Jeter)
No team has gone longer without being in the top 10 than the Yankees, whose first pick in the 2015 Draft (16th) was their highest since 1993 (13th). All of the franchise's success during that time -- 18 postseason appearances, seven World Series appearances, five championships -- came without any contributions from Taylor. The left-hander from Beaufort, N.C., had his career derailed by an injury suffered in a fight after the 1993 season; he never rose above Double-A and remains one of two No. 1 overall picks from before 2013 not to have made it to the big leagues (the other is catcher Steve Chilcott, who was a Mets pick in 1966).
Boston Red Sox
Last top five pick: 1967, third (Mike Garman)
Last top 10 pick: 2015, seventh (Andrew Benintendi)
Yes, you read that right: 1967. In the first three years of the Draft, Boston picked fifth, fourth and third, using the last of those selections on Garman, a right-hander who pitched a total of 56 1/3 innings for the club before he was traded to the Cardinals in December 1973. But in '67, the "Impossible Dream" Red Sox jumped from ninth place to first, made their first World Series since '46 and ultimately lost to St. Louis in seven games.
In 50 years since, Boston has lost 85-plus games just three times, setting up No. 7 overall picks in 1993 (Trot Nixon), 2013 (Trey Ball) and '15 (Benintendi). Other than that, its highest pick has been 12th, and with Sale now joining an already talented roster, it doesn't look like that will be changing come '18.
Andrew Simon is a research analyst for MLB.com. Follow him on Twitter @AndrewSimonMLB. This story was not subject to the approval of Major League Baseball or its clubs.