D-backs' offseason work is far from over
Productive Winter Meetings lays groundwork for retooling goals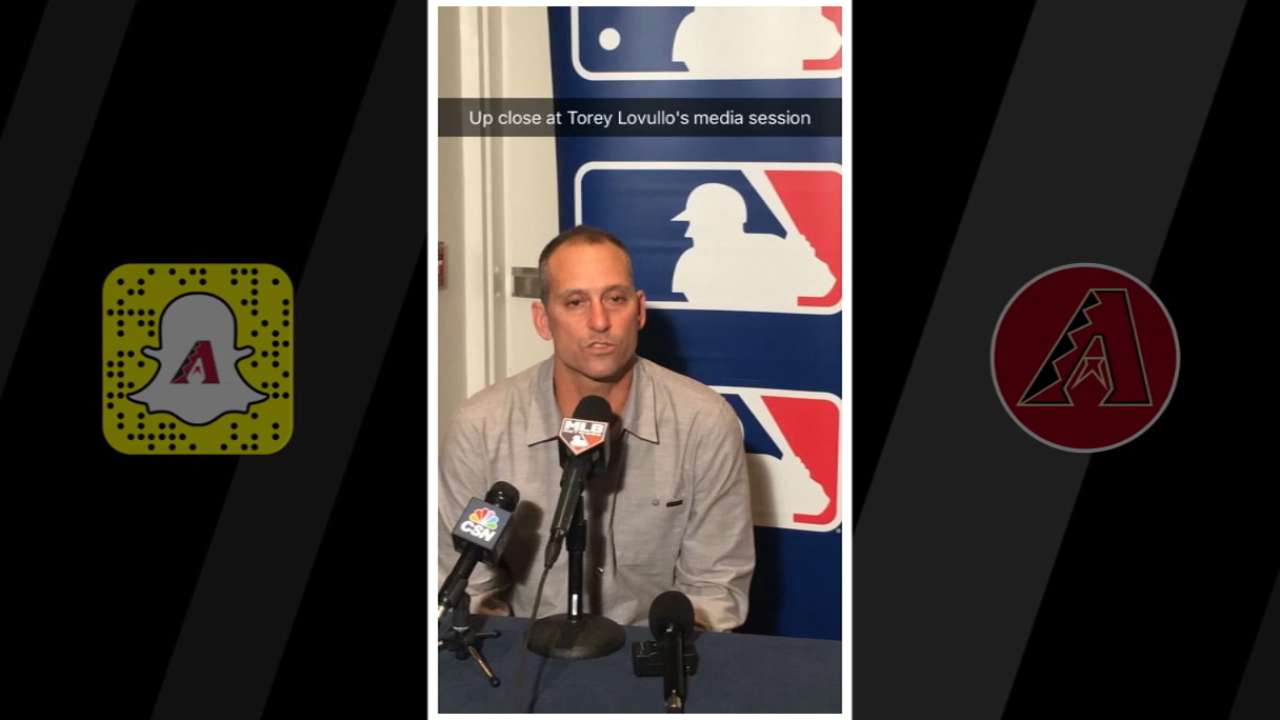 NATIONAL HARBOR, Md. -- The Winter Meetings are over, but the D-backs' retooling will continue, possibly right up until pitchers and catchers report in February.
"With the free agents on the market and the trades that will continue to be discussed and can get done, the free-agent period usually goes through January, even early February, almost every year," D-backs GM Mike Hazen said as the Winter Meetings came to a close on Thursday. "[The Meetings] have been, I think, a lot of good building blocks for things that could come. We're not in a rush to do anything, and we certainly aren't motivated to have to do anything. We're going to pick our spots where it's going to be smart to do so."
The D-backs had added to their rotation before the meetings by trading for right-hander Taijuan Walker so they had modest goals coming into this week including bolstering the bullpen and adding to the fringes of the position-player roster.
Deals done
The D-backs agreed to terms with reliever Fernando Rodney on a one-year contract Tuesday night that will guarantee him $2.75 million with incentives that could push it to $5 million. The D-backs' agreement with free-agent catcher Jeff Mathis on a two-year, $4 million contract, which was reached late last week, became official at the Meetings.
• Rodney agrees to deal with D-backs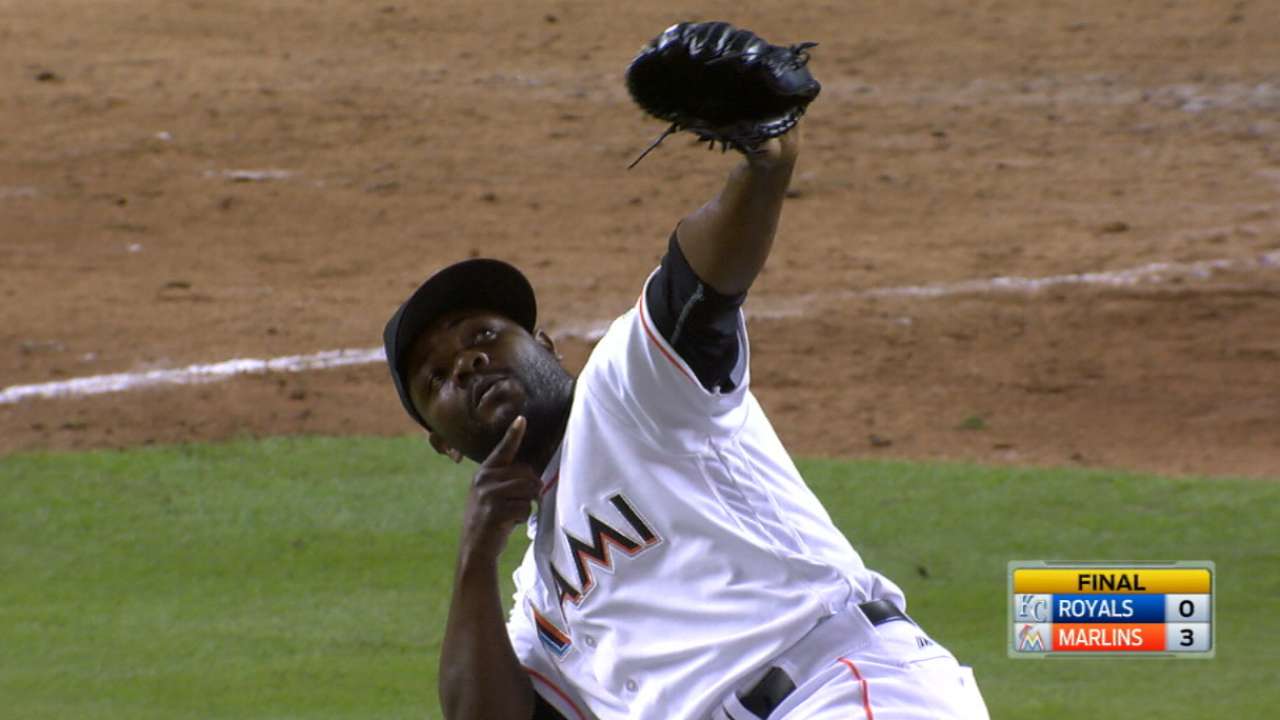 Goals accomplished
Adding to the bullpen, particularly the back end, was the D-backs' top priority coming into the week, and getting Rodney accomplishes that. The new management team also got a better feel for how the industry views its players, which helps going forward.
Unfinished business
There is still a need for more bullpen depth, and the D-backs think they got a good feel for that market this week, which could lead to something in the coming weeks. Adding to the bench -- particularly a left-handed hitter -- and possibly finding a backup outfielder who can play center are still goals the team would like to accomplish.
Rule 5 Draft
The D-backs selected right-handed pitcher Tyler Jones from the Yankees' system. Jones spent last year with Double-A Trenton, and the D-backs plan on letting him compete for a bullpen spot during Spring Training. He has a fastball that ranges between 94-97 mph and a power curve. If he does not make the big league team or is taken off the 25-man roster at any point during the season, he will have to be offered back to the Yankees.
D-backs use Rule 5 Draft to add 'pen depth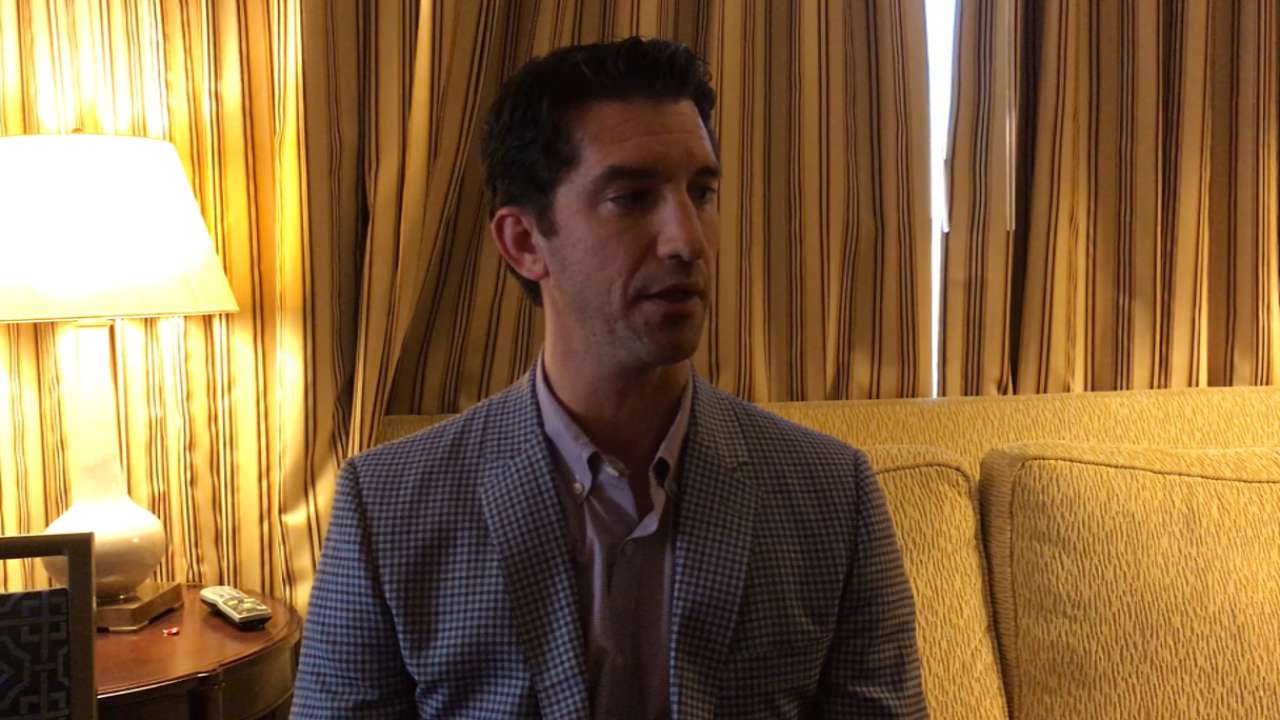 GM bottom line
"I think [the Winter Meetings] were productive in terms of gathering information," Hazen said. I think coming into the Meetings, we didn't have to address starting pitching at all, position-player club was in a pretty good position, so we were dealing with sort of the edges of the roster on the position player-club and our bullpen. We got one bullpen guy done, which is good, and bringing Tyler in, too, is another one that's going to add to the competition. And we still have a lot of work to do. We've had a lot of productive conversations. We'll see what happens."
Steve Gilbert has covered the D-backs for MLB.com since 2001. Follow him on Twitter @SteveGilbertMLB. This story was not subject to the approval of Major League Baseball or its clubs.