Decision not to act defines Bucs' Winter Meetings
Franchise player McCutchen remains with Pittsburgh despite trade talks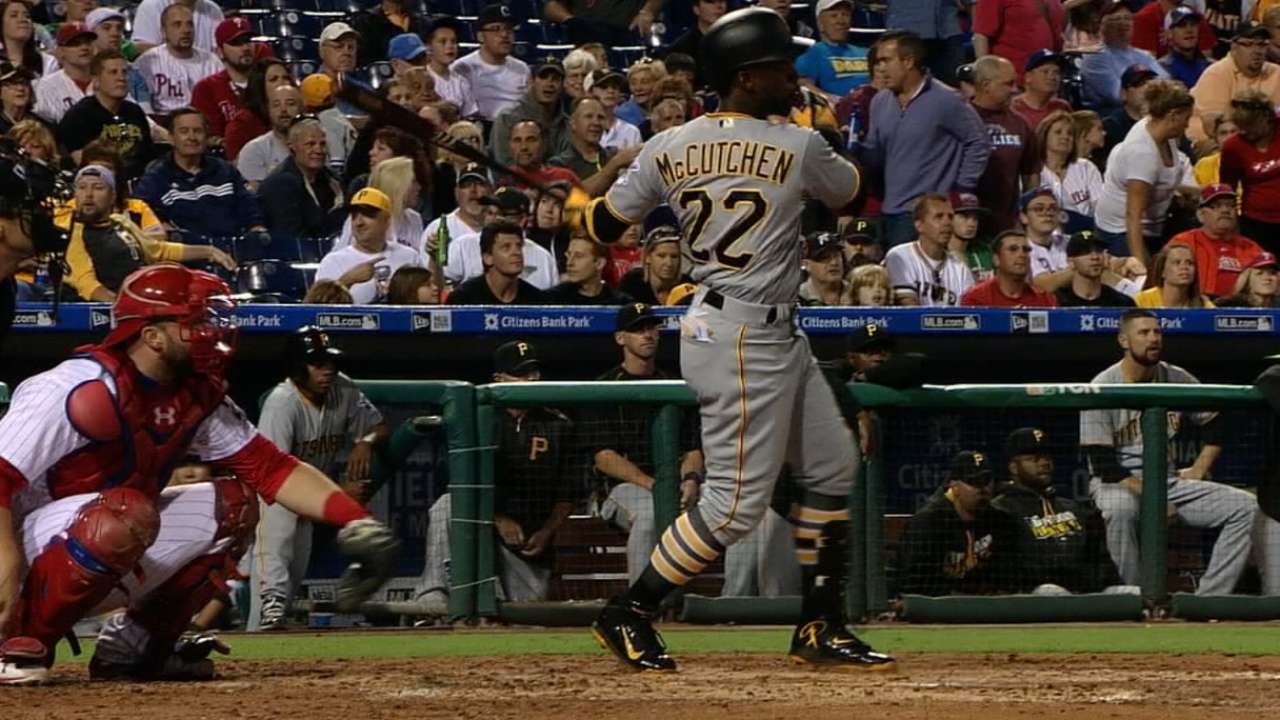 NATIONAL HARBOR, Md. -- The Pirates didn't announce any free-agent signings or trades this week at the Gaylord National Resort and Convention Center, but a move they didn't make -- trading Andrew McCutchen -- emerged as one of the Winter Meetings' most significant storylines.
Pittsburgh's front office headed home Thursday afternoon with McCutchen, the franchise player and subject of several trade discussions, still on the roster. Where the Pirates go from here remains to be seen, but it seems they'll move forward with McCutchen unless they're blown away by the right offer.
"We've had multiple conversations on multiple fronts about multiple players in those situations," general manager Neal Huntington said. "The ask was significant to be willing to engage on a handful of our players. We expected Andrew to be a Pirate.
"We feel great about Andrew being a Pirate. He's done remarkable things for this organization. We look forward to him being in our lineup next year and continuing on as a Pirate."
With a McCutchen deal now less likely, the Bucs must shift their focus toward their pitching staff. Their only transaction at the Winter Meetings was their Rule 5 Draft pick: left-hander Tyler Webb, likely a long reliever if he makes the Opening Day roster.
Ivan Nova is still a free agent, as are a number of veteran bounce-back candidates who might fit the Pirates. The Red Sox, D-backs and Rays are reportedly open to dealing from their rotation depth. Can Pittsburgh find a match?
Deals done
The Pirates didn't sign any free agents or complete any trades during the Winter Meetings.
Goals accomplished
The Bucs evaluated the market for McCutchen and explored their options on the starting pitching market, and they added another arm to their bullpen mix in Webb. They also stuck to their guns on McCutchen, not trading him for the sake of doing so and demanding high value in return.
Unfinished business
The Pirates still need a veteran starting pitcher to bolster their rotation, and they could use some clarity on the bullpen market -- likely to come now that Mark Melancon and Aroldis Chapman have found new homes -- to determine whether they'll add a right-handed setup man or move Juan Nicasio into that role.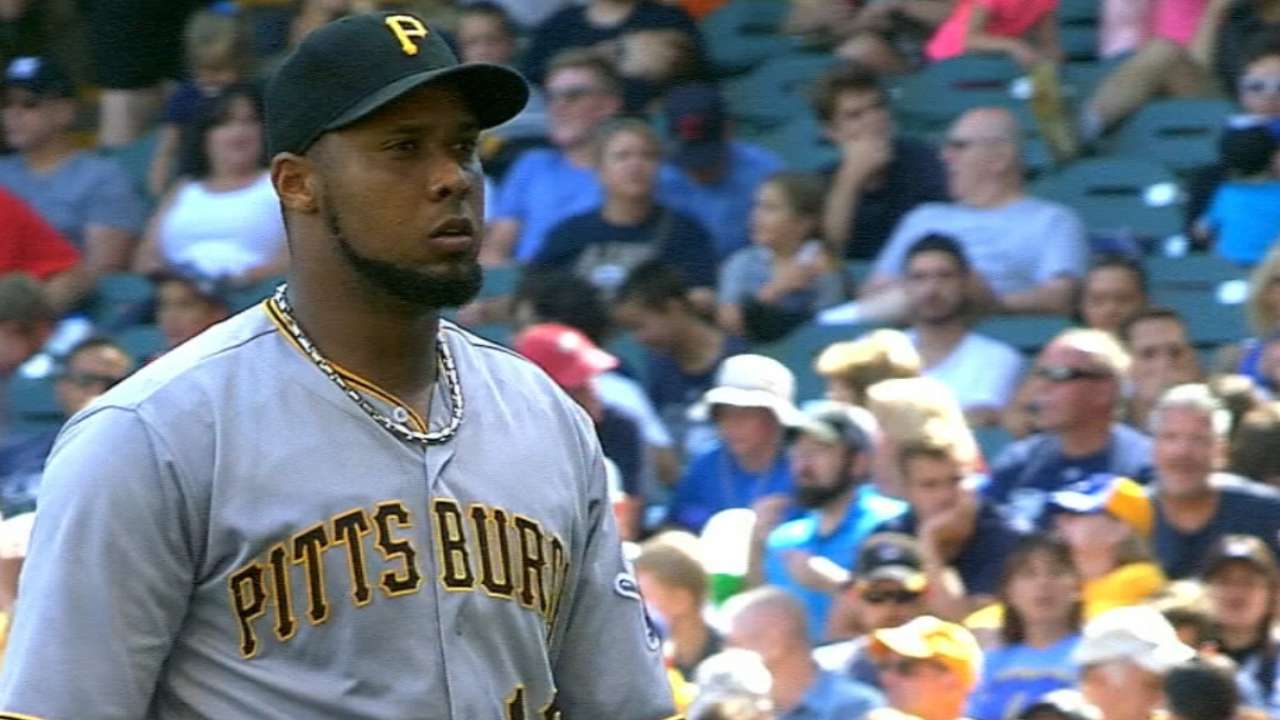 Ideally, the Bucs would like to acquire a young, controllable starting pitcher, but they may find the asking prices to be too high, as they did before the Aug. 1 non-waiver Trade Deadline.
Rule 5 Draft
The Pirates added Webb, who should compete to make the Opening Day roster as a left-handed long reliever. They didn't lose anyone in the Major League portion of the Draft, hanging on to third-base prospect Eric Wood after a strong showing in the Arizona Fall League.
GM's bottom line
"There's always ongoing dialogue and discussion coming into the meetings, during the meetings. There will be ongoing dialogue and discussion coming out of the meetings," Huntington said. "We always hope to get a better feel for where things are going and where you might have alignment and where you might not. We certainly feel like we've strengthened our position in some areas and clarified some things that aren't going to work in others. We'll continue to have ongoing dialogue in the free-agent and trade market."
Adam Berry has covered the Pirates for MLB.com since 2015. Follow him on Twitter and Facebook, read his blog and listen to his podcast. This story was not subject to the approval of Major League Baseball or its clubs.