MLB.com Columnist
Richard Justice
What's next as dust settles after Winter Meetings?
8 free agents, 6 trade candidates to watch with teams still dealing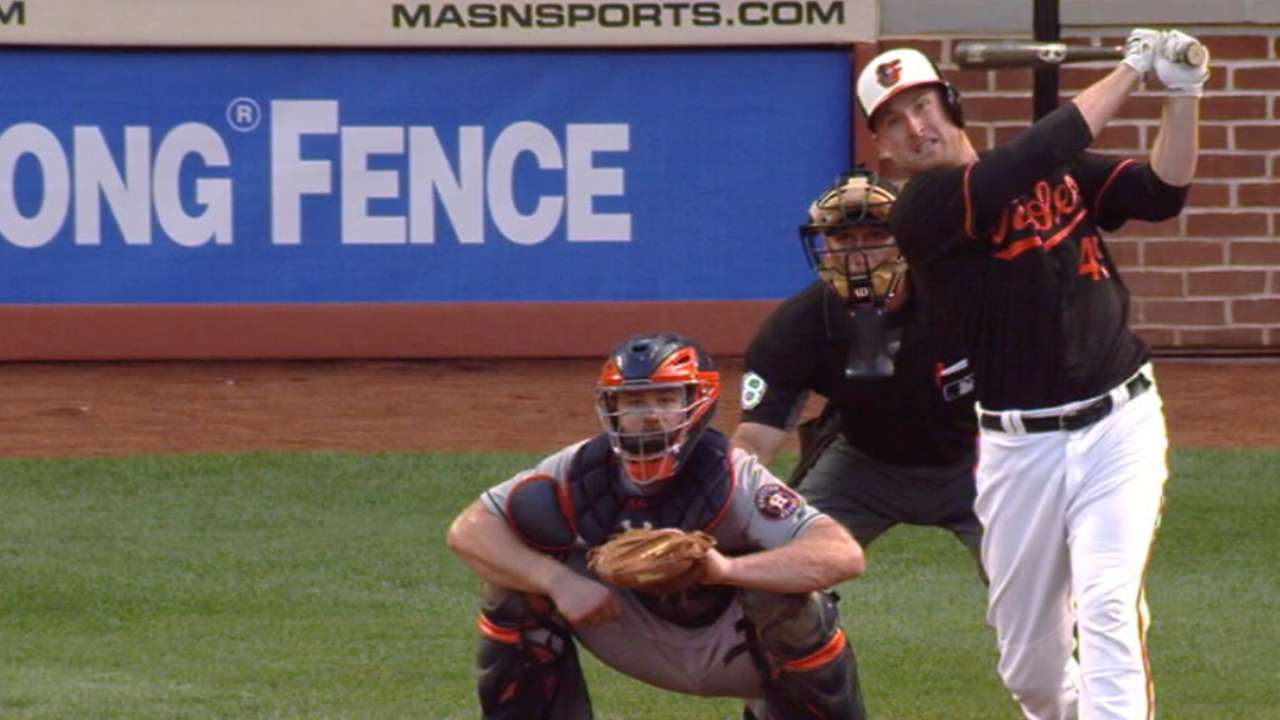 NATIONAL HARBOR, Md. -- The Winter Meetings serve as a checkpoint of sorts for baseball's offseason. It's right about this time that free agents start to get antsy about how things will work out.
Maybe they're not going to get the deal they hoped to get. Maybe they're not going to end up where they thought they would. When is it time to recalibrate?
That's the part of free agency that gets less attention than the mega-dollar contracts. Plenty of players misread the market and end up disappointed. That's also true for teams as they sort through their wish list.
What's that someone said about a great compromise? No one comes away completely satisfied. So when these Winter Meetings wrapped up Thursday morning, it simply marked another phase of the offseason.
While Aroldis Chapman, Mark Melancon and Ian Desmond have agreed to new contracts, many free agents remain on the market. And don't forget about the players available via trade, too. The White Sox will be busy, despite getting a nice batch of prospects for Chris Sale and Adam Eaton this week.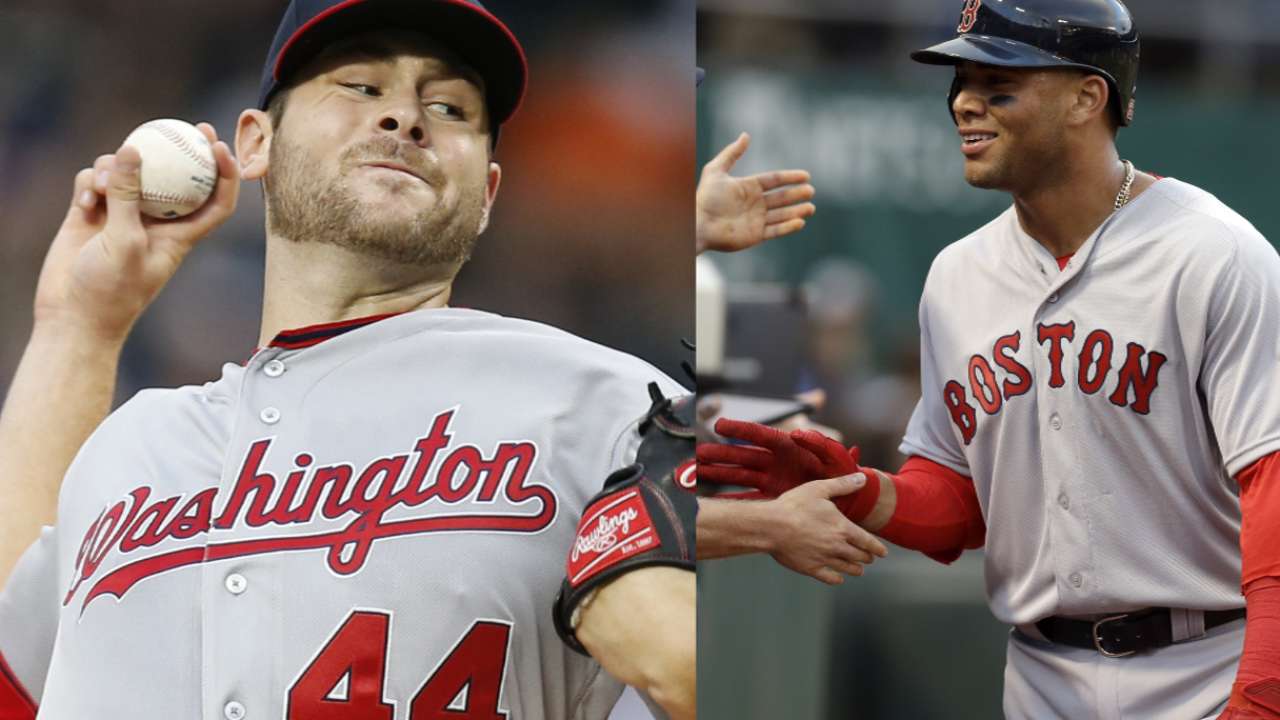 Here are eight free-agent names to keep an eye on:
Kenley Jansen, closer
Chapman's five-year, $86 million deal with the Yankees sets the market for Jansen. The Marlins, Nationals and Dodgers are all interested. Jansen simply must decide where he wants to play the next five seasons.
Edwin Encarnacion, 1B/DH
Encarnacion passed on an $80 million offer from the Blue Jays, and it's not clear what his market is at this point. The Rangers would appear to be a good fit if they don't make a run at Jose Abreu or turn the DH spot over to top prospect Joey Gallo. The Yankees have also been mentioned as a possibility.
Mark Trumbo, OF/DH
The Orioles haven't given up hope of re-signing Trumbo. Otherwise, the lack of a hot market for a player who hit 47 home runs is surprising. But considering that's 13 more than he hit in any previous seasons, that number may seem like an aberration. Trumbo is probably going to be limited to American League teams, given that he's not a great defensive player.
Greg Holland, closer
Holland's agent, Scott Boras, says he's ready to be an elite closer again after fully recovering from Tommy John surgery. He'll have an opportunity to prove he can still fill that role, as he will likely sign with one of the clubs that don't get Jansen.
Jose Bautista, OF
No market is murkier than the one for this six-time All-Star. Because Bautista is 36 and coming off a season in which he played 116 games, he probably will not get more than two years. Returning to Toronto remains possible.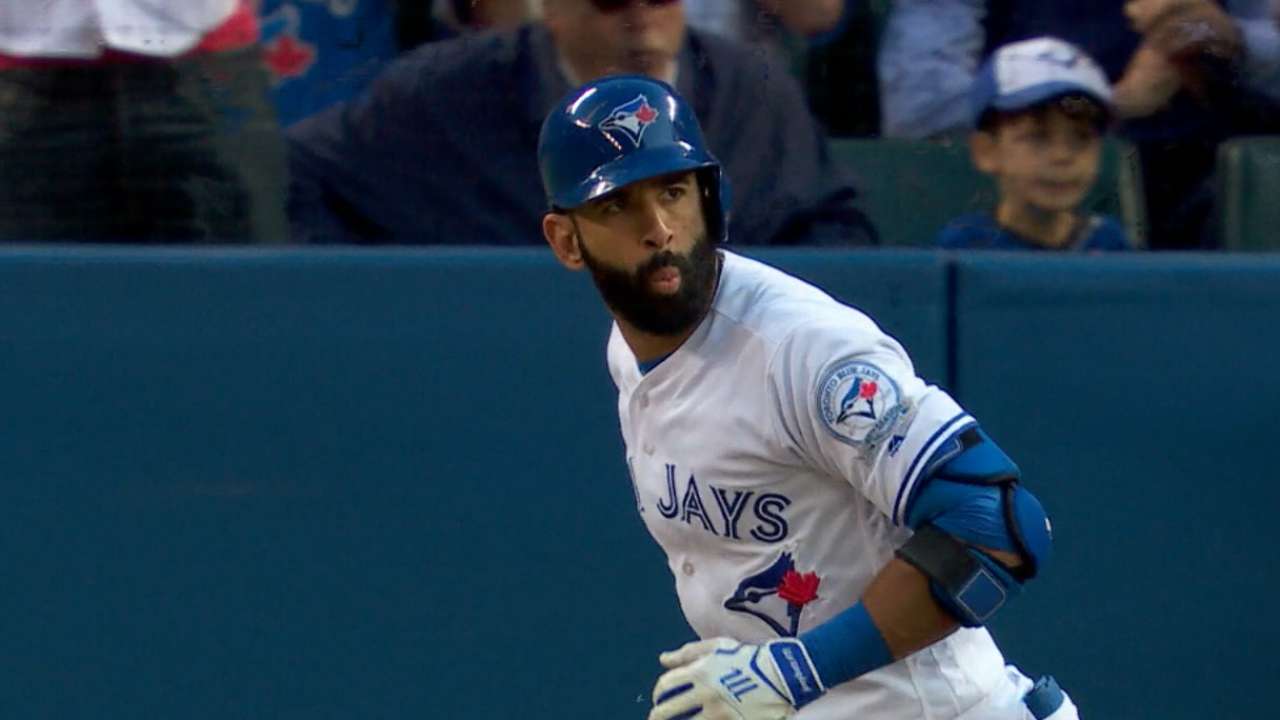 Matt Wieters, C
Wieters is 30 years old, and by any estimation, he is one of the five or six best catchers in the game. He's also a great teammate and clubhouse presence. And yet, the market has developed slowly. The Orioles bringing Wieters back could be a possibility.
Mike Napoli, 1B
Napoli's return to the Indians seems logical. The Rangers could also be a fit. At 35, how many years will he get? On the plus side, Napoli has a career .832 OPS and is widely seen as one of the great clubhouse guys in the game.
Tyson Ross, RHP
Ross is 29 years old and one year removed from a 196-inning season with a 3.26 ERA. Injuries limited him to one start in 2016, and the Padres were uncertain enough to non-tender him. But on the open market, Ross will have plenty of offers. However, he has a comfort level with San Diego, and it seems likely he will remain there.
Here are six trade candidates:
Jose Quintana, White Sox, LHP
White Sox general manager Rick Hahn can sort through the offers. There won't be many players more sought after than this 27-year-old left-hander with a team-friendly contract for the next four seasons. He has pitched at least 200 innings for four straight years with a 3.35 ERA. The Astros seem a logical target, but he would also fit nicely with the Yankees, Nationals or Dodgers.
Andrew McCutchen, Pirates, OF
Once a team begins listening to offers on one of its iconic players, it's awkward to reverse course. But the Nationals no longer appear to be in the mix. McCutchen makes sense for the Orioles, who may not have the Minor League depth to get a deal done.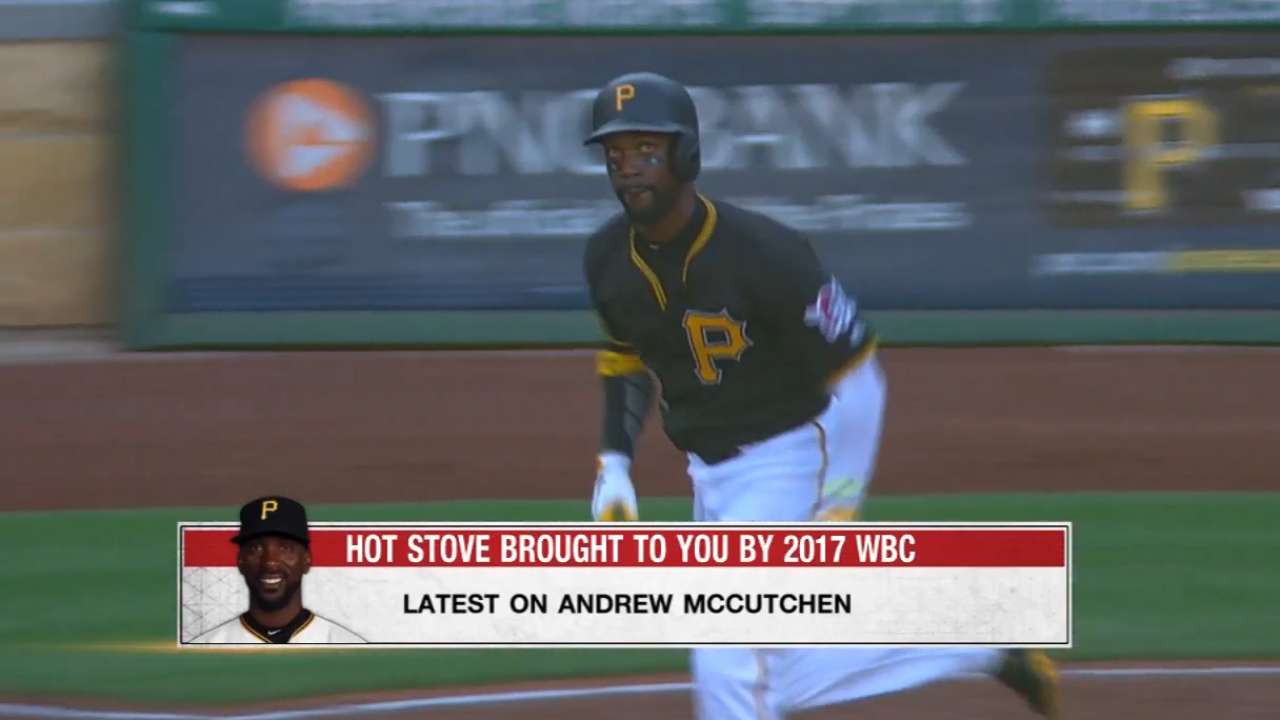 Abreu, White Sox, 1B/DH
Abreu is 29 years old and has averaged 30 home runs in three seasons. He's arbitration-eligible for the next three seasons, so he's not a short-term rental. The Rangers would seem to be a logical landing spot, and they have the prospects to do such a deal.
Chris Archer, Rays, RHP
The Rays are listening on both Archer and Jake Odorizzi. They don't seem committed to trading either as much as they're seeing what's available. The Astros are interested in Archer and can offer a couple of their young hitters. The Yankees and Dodgers are possibilities.
J.D. Martinez, Tigers, OF
The Tigers may keep the band together for another run after gauging the interest in Martinez and Ian Kinsler. Given that Martinez is only a year from free agency, the value for a one-year rental doesn't usually go crazy.
Jay Bruce, Mets, OF
The Mets have four left-handed outfielders, and Bruce seems to the most likely to be dealt. The Blue Jays have been most often mentioned as a destination. He has one year and $13 million remaining on his contract. Bruce hit .219 in 50 games for the Mets, but he is 29 years old with a career .785 OPS.
Richard Justice is a columnist for MLB.com. You can follow him on Twitter @richardjustice. This story was not subject to the approval of Major League Baseball or its clubs.