Blockbuster deal highlights Meetings for Sox
Boston boosts rotation, 'pen and infield with Sale, Thornburg and Moreland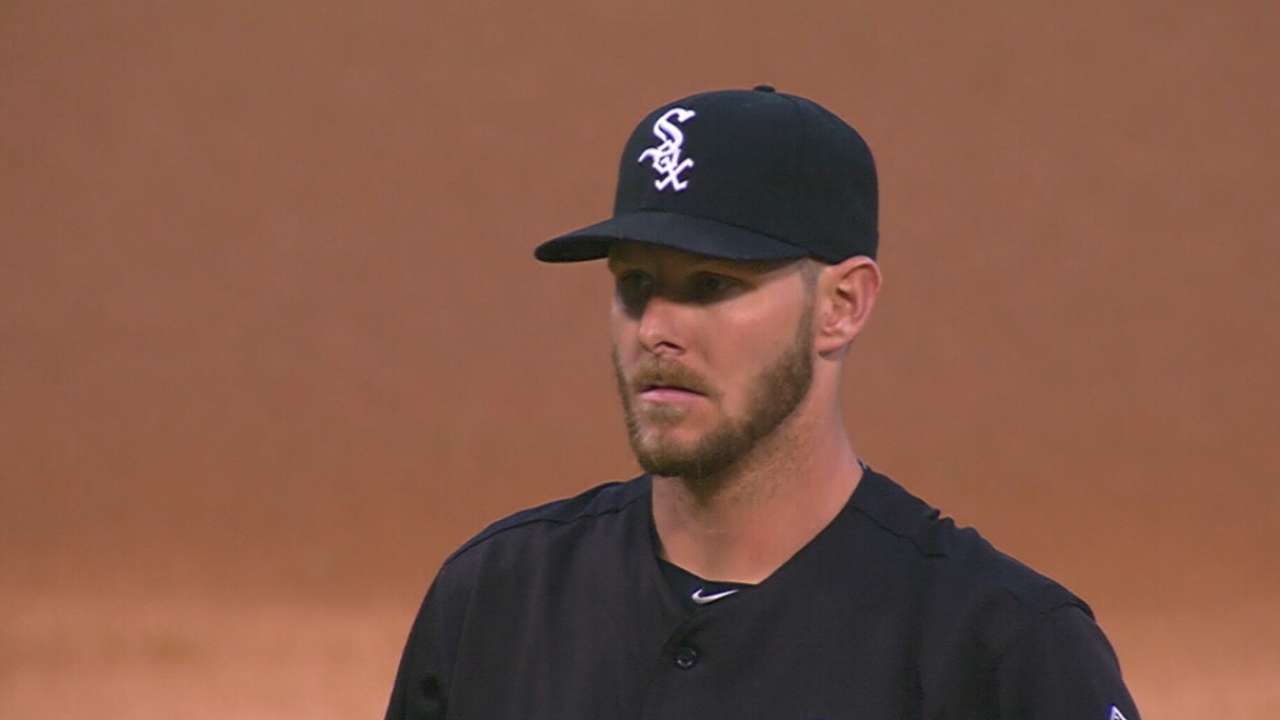 NATIONAL HARBOR, Md. -- The 2016 Winter Meetings will go down as an event the Red Sox and their passionate fan base will never forget.
In an epic Tuesday, Red Sox president of baseball operations Dave Dombrowski got his setup man by breakfast (Tyler Thornburg), his ace by lunch (Chris Sale) and a left-handed hitter (Mitch Moreland) by dinner.
"We've been able to accomplish what we needed to get done," Dombrowski said. "We're pretty well set."
• Red Sox acquire Sale for Moncada, 3 others
Spring Training is just over two months away, and it should be one of the most anticipated in recent Red Sox memory. Sale joins a rotation that already includes five-time All-Star and 2012 American League Cy Young Award winner David Price and reigning AL Cy Young Award winner Rick Porcello.
The offense has emerging superstar Mookie Betts, in addition to Dustin Pedroia, Hanley Ramirez and Xander Bogaerts.
"Well, I think the one thing is [the roster] is balanced in a lot of different areas," Dombrowski said. "I do like that. I think we have a club that our starting pitching is strong and it's deep. Our bullpen has become deeper with the Thornburg addition. Our offense is good. We have a good defensive club. I think we have a good, solid all-around ballclub is what it comes down to."
Deals done
To get Thornburg, one of baseball's most underrated setup men, the Red Sox parted with corner infielder Travis Shaw, plus prospects Mauricio Dubon and right-hander Josh Pennington.
• Red Sox land Thornburg for Shaw, 2 prospects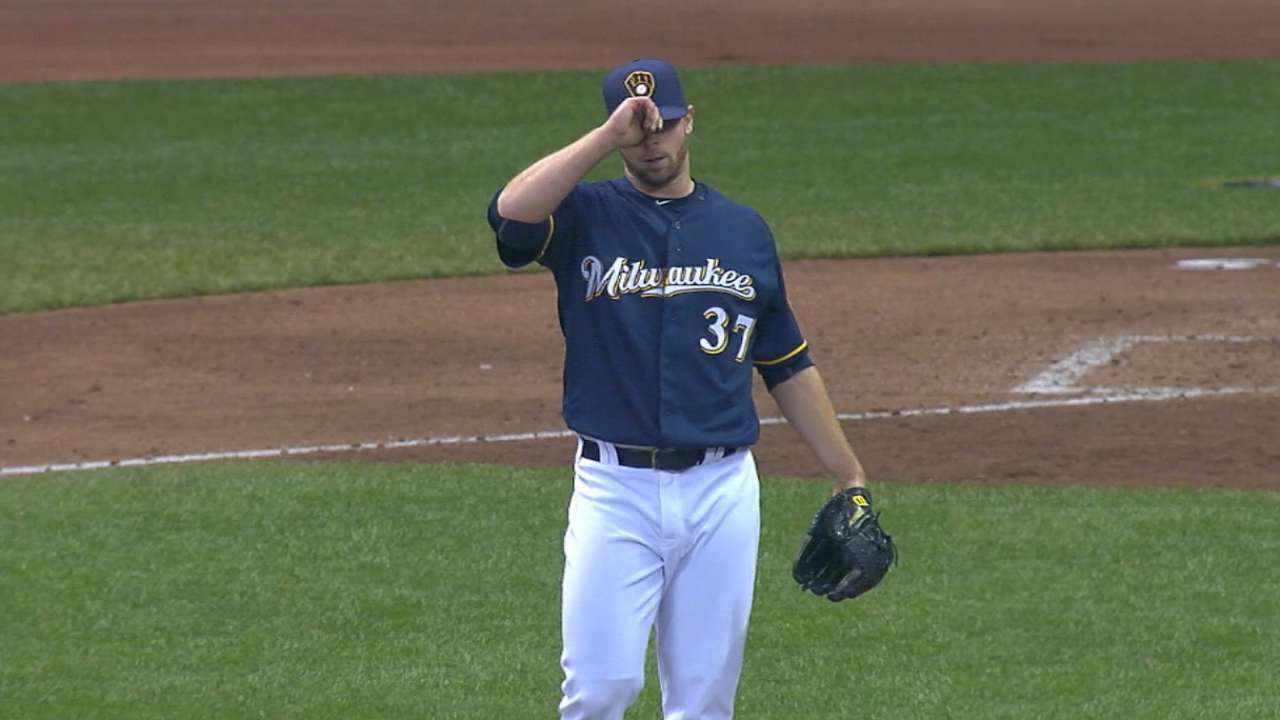 Though the Red Sox gave up some potential future stars to land a five-time All-Star in Sale who is owed just $38 million over the next three seasons, they didn't have to part with any Major Leaguers. The piece the White Sox needed to have to make the deal a reality was infielder Yoan Moncada, the top-rated prospect in the game. The Red Sox also sent flame-throwing righty Michael Kopech to the White Sox along with outfielder Luis Alexander Basabe and right-hander Victor Diaz.
Given that the Red Sox would like to stay under the luxury tax in 2017, there is no realistic way to replace David Ortiz with one player. The Red Sox instead focused on impact pitching, while adding a left-handed-hitting first baseman they like in Moreland, who agreed to terms on a one-year, $5.5 million deal. Moreland won the Rawlings AL Gold Glove Award at first base in 2016, while slashing .233/.298./.422 with 22 homers and 60 RBIs with the Rangers.
• Moreland signs 1-year deal with Red Sox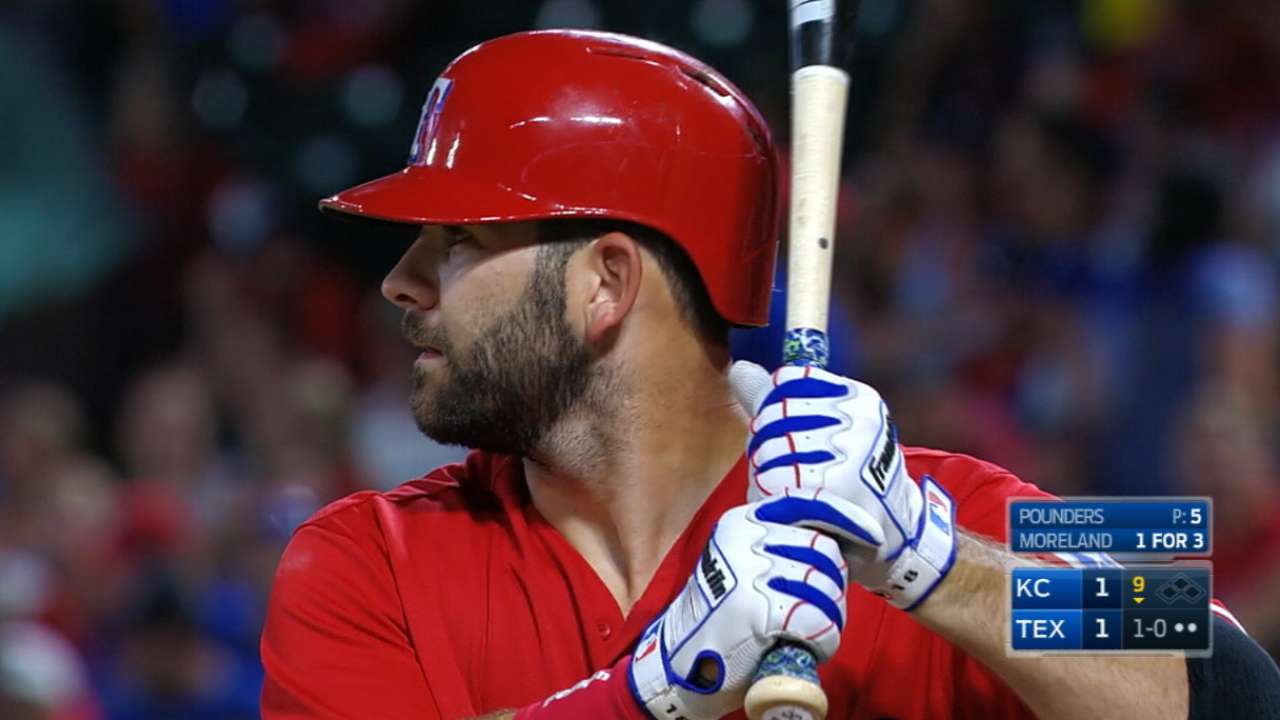 Goals accomplished
Essentially, everything. For the second straight offseason, Dombrowski was able to put a check mark next to everything on his priority list. Boston badly wanted an eight-inning setup man and got him. They needed a left-handed hitter to help balance out the lineup, and wanted that person to be able to play first base. They got him in Moreland. While adding another starting pitcher wasn't a priority for Dombrowski, adding one of the best pitchers in baseball in Sale certainly was.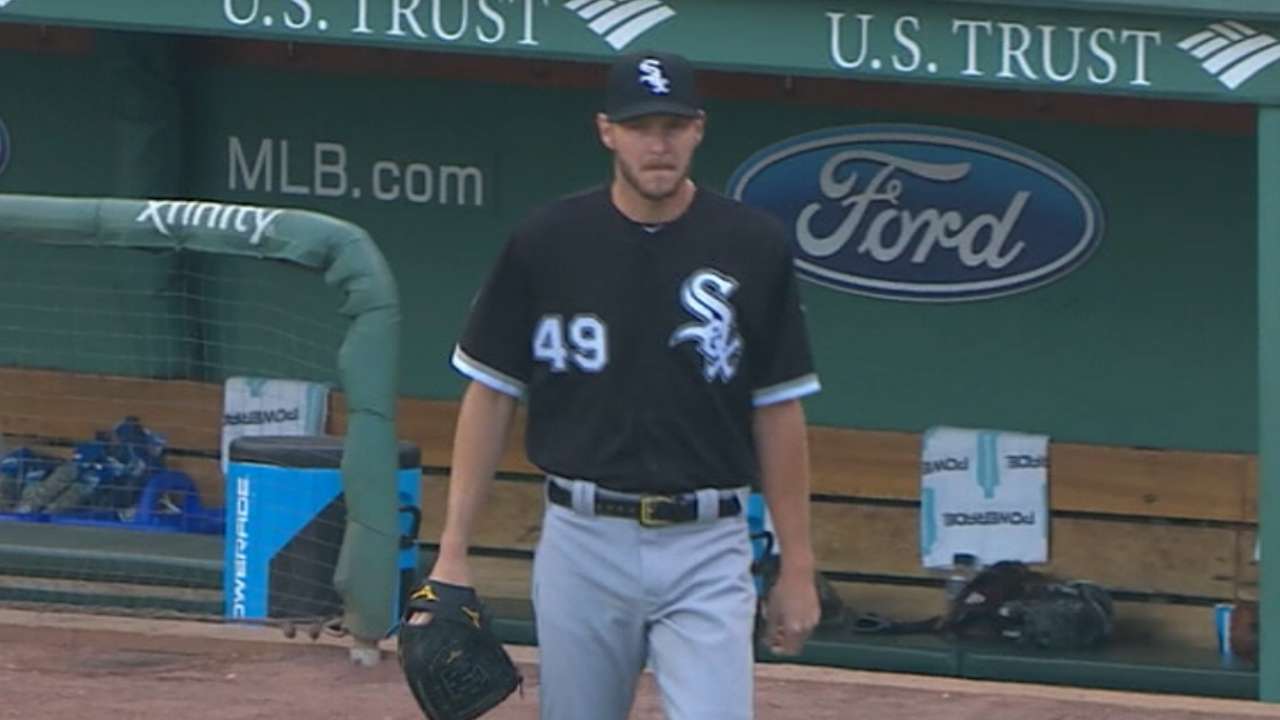 Unfinished business
The addition of Sale has created a problem most executives would love to have -- a logjam of quality starting pitchers. There are now seven starters vying for five spots. It's all but certain Dombrowski will move someone from the quartet of Clay Buchholz, Drew Pomeranz, Steven Wright and Eduardo Rodriguez before the offseason ends. Ideally, one of those pitchers could land some prospects to help the Red Sox replenish the farm system. It's doubtful Dombrowski will trade Rodriguez.
Rule 5 Draft
The Red Sox selected a player they released earlier this offseason in utility infielder Josh Rutledge. The way the roster shapes up, manager John Farrell would like a right-handed-hitting utility infielder to help complement Brock Holt, who is a lefty hitter. Boston lost right-hander Josh Haley to the Angels and outfielder Aneury Tavarez to the Orioles.
• Red Sox reunite with Rutledge in Rule 5 Draft
Dombrowski's bottom line
"We feel good. We feel like we have a better ball club," Dombrowski said. "We feel like we've helped ourselves. Our guys have done a good job here all week long so we feel good about what we've been able to accomplish."
Ian Browne has covered the Red Sox for MLB.com since 2002. Follow him on Twitter @IanMBrowne and Facebook. This story was not subject to the approval of Major League Baseball or its clubs.