Intrigue remains after Detroit's quiet Meetings
Avila uses GM gathering to feel out market with Tigers at crossroads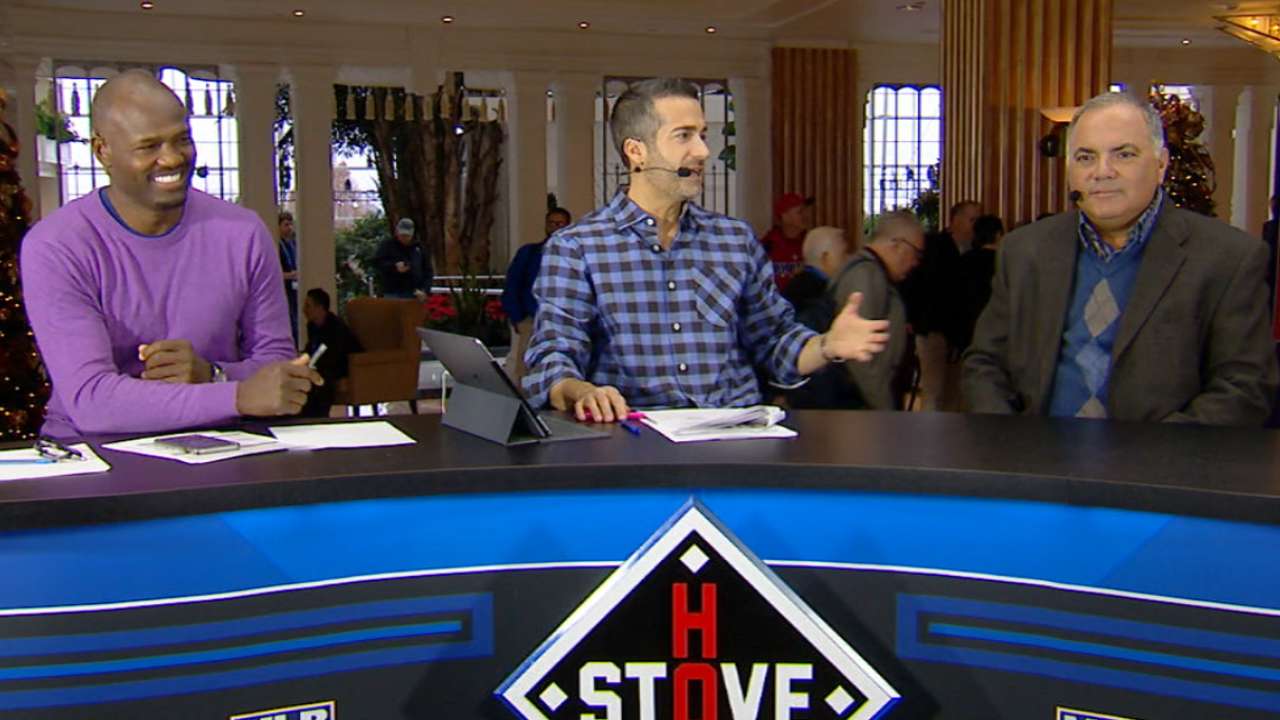 NATIONAL HARBOR, Md. -- The Tigers rolled into the Gaylord National Resort and Convention Center for baseball's Winter Meetings this week as one of the most intriguing teams to watch. Four days later, that intrigue remains.
The potential selloff that many clubs anticipated hasn't happened. The surprise addition some might have hoped to see was never an option. The end result was plenty of talks but no action, and a club that has historically been among the most active Winter Meetings players sat dormant.
"I can't say it's surprising," general manager Al Avila said. "It's just a matter of teams looking at their overall payroll and making their moves as they see fit."
The Tigers remain an offseason enigma, their offseason direction developed little more clarity than before. The front office continued to engage in discussions about trades for their veteran players, but with the goal of receiving young talent in return, not simply to purge payroll. They're also gauging what kind of return they could get by trading lefty reliever Justin Wilson or shortstop Jose Iglesias.
As Avila cautioned, they have plenty of time -- not just this offseason, but during the season. They could wait on deals until the non-waiver Trade Deadline next July, then move more aggressively if they're out of contention. They could let the 2017 season play out, allow their payroll to drop through attrition as several vets hit free agency, then look to deal others.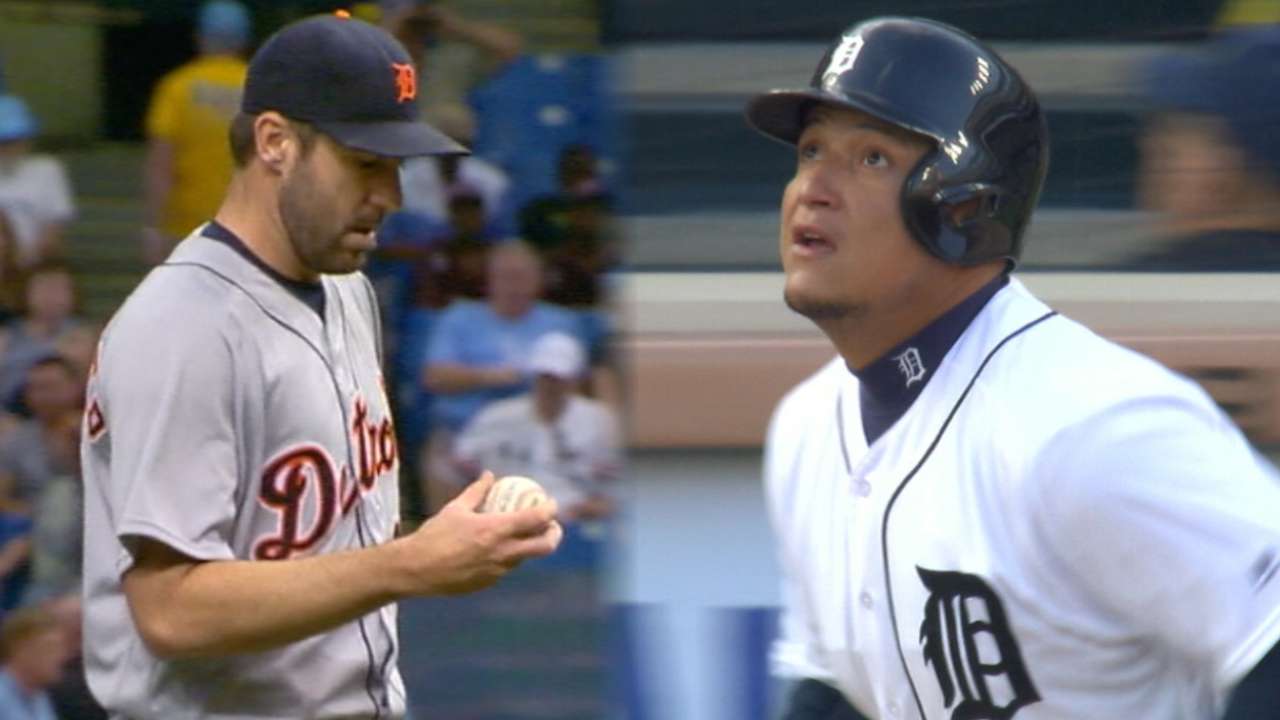 They're willing to wait. In the meantime, they at least gained some insight this week on where the market stands.
"Obviously the idea is if you can make some trades, you can get some talent back to help you with the turnaround," Avila said. "That still could happen. I think I was very clear when I said nothing may happen this winter, because I had a sneaking suspicion this could happen, and it has. But the winter's not over.
"Things could happen down the road. It might be later this winter. It might be in the summer. It might be next year. If we had to go and play with the team as we have it, I know our skipper's very happy, because I know our division is not as strong. So we might have a better chance to win."
Deals done
None.
Rule 5 Draft
Unlike trade talks, the potential for Rule 5 activity came to fruition. Detroit selected left-hander Daniel Stumpf from the Royals' organization, providing a lefty specialist for the bullpen. More >
• Complete Rule 5 Draft coverage
Goals accomplished
As odd as it looks to list talking as a goal, the Tigers needed a venue like this -- and the in-person discussions it fuels -- to get a read on the market. They now have a better idea that a youth movement could be a longer, potentially multiyear, process.
On a smaller level, their Rule 5 selection of Stumpf adds some balance to their bullpen.
Unfinished business
Even if the Tigers decide to keep their core group together for one more run at the playoffs, they have some deals to pursue, including Wilson, Anibal Sanchez, and potentially an outfielder with J.D. Martinez or Justin Upton. They need a center fielder until JaCoby Jones is ready, and they need a backup catcher. Both openings could be filled through trades.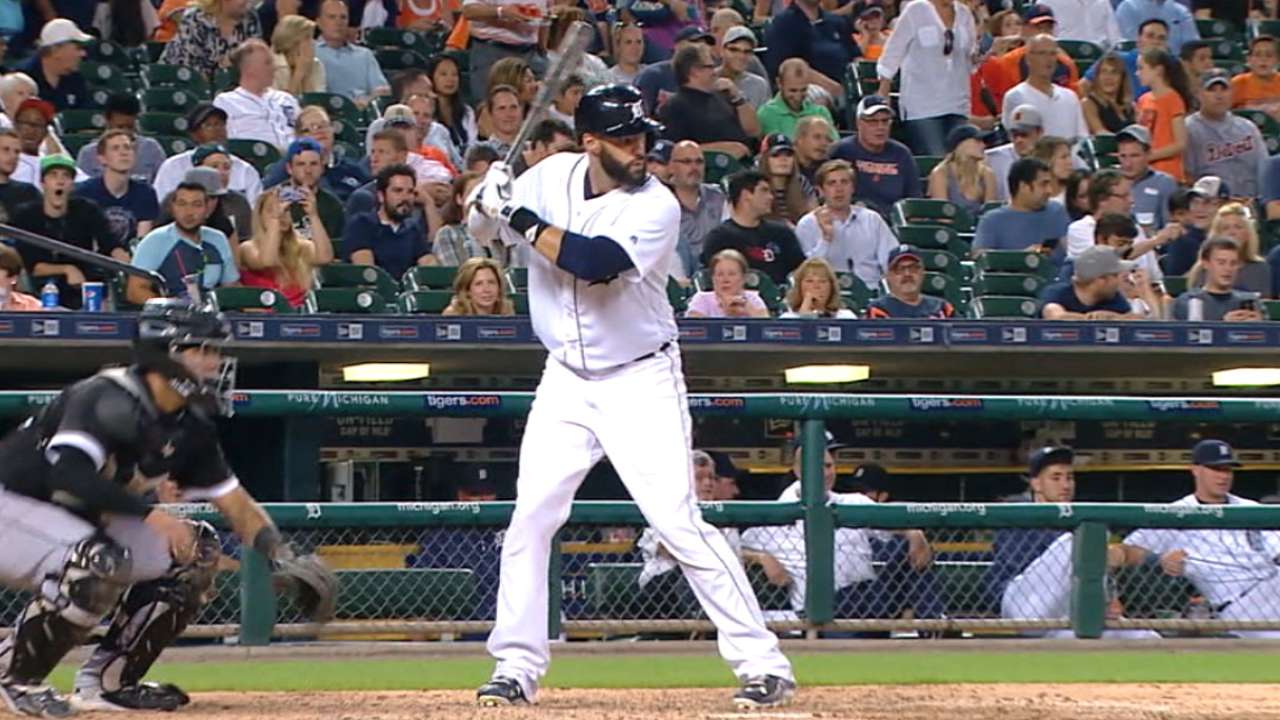 GM's bottom line
"I knew how difficult this was going to be. We know the dilemma we're in. We know the situation we're in. If there's one positive, it's that we have a good team today going into the season. And if we're patient, and if we're prudent, and if we don't panic, things will fall into place as time allows. It's all timing. It's opportunity. You can't force it." -- Avila
Jason Beck has covered the Tigers for MLB.com since 2002. Read Beck's Blog, follow him on Twitter @beckjason and listen to his podcast. This story was not subject to the approval of Major League Baseball or its clubs.