Royals get Soler, gain payroll flexibility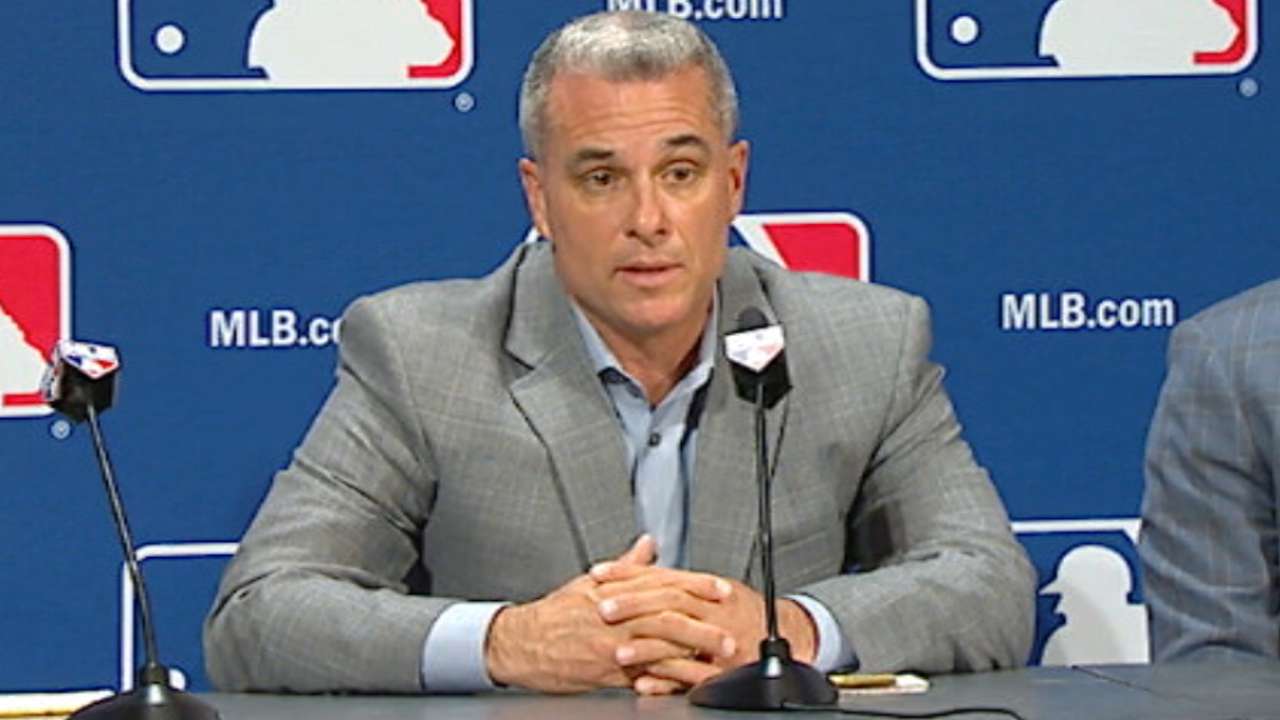 NATIONAL HARBOR, Md. -- The Royals' front office staff made its way out of the Gaylord National Resort and Convention Center on Thursday morning having accomplished part of its mission to trim payroll while staying in contention for a championship run in 2017.
Multiple teams put in offers for closer Wade Davis, and on Wednesday afternoon, Royals general manager Dayton Moore made the deal he felt strongest about -- a one-for-one swap with the Cubs for promising outfielder Jorge Soler, who is signed through 2020.
"It was pretty clear that Wade Davis was going to be the player most attractive to other teams at this particular stage of the market," Moore said. "… But we like that we have some control with Soler over the next four years. Right field has several players that are perhaps hitting free agency after the 2017 season, so this was an important deal for us.
"It was a tough deal to trade an All-Star closer in Wade Davis, someone who has been so instrumental to our success. We certainly wouldn't have been able to win a World Series without Wade."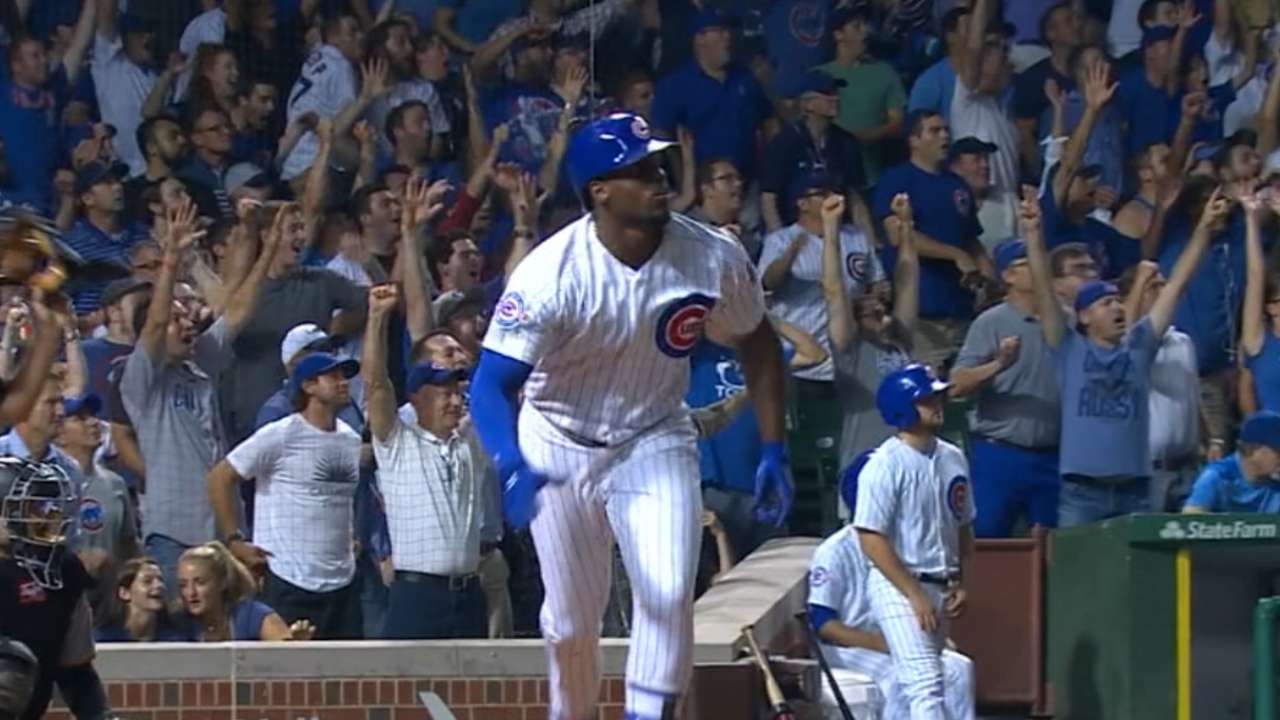 But Moore had to trim payroll and Wednesday's trade will save about $7 million from the payroll which had been projected to balloon to $145 million. Moore may even have some flexibility to find a cost-efficient reliever now.
"We've still got work to do," Moore said. "The team we have now will look different than the team we have in Spring Training or the team we leave Spring Training with. The roster will be fluid and we will continue to massage it."
DEALS DONE
The Davis-for-Soler deal was the only deal executed during the Winter Meetings.
GOALS ACCOMPLISHED
The main goal was to create some payroll flexibility. Moore has made it clear he can't add to the payroll, but the Davis-Soler deal may allow him to find a cost-efficient reliever or fifth starter. Davis will make $10 million this year and Soler $3 million.
Moore could create even more room if he deals outfielder Lorenzo Cain ($11 million) or outfielder Jarrod Dyson (projected $2.5 million through arbitration).
UNFINISHED BUSINESS
Moore still has six players who could be free-agents after 2017 (Cain, Dyson, Eric Hosmer, Mike Moustakas, Alcides Escobar and Danny Duffy). He must decide who he might be able to sign to long-term deals and who would make sense to deal this offseason.
"We're going to make a run at some of these guys," Moore said.
RULE 5 DRAFT
The Royals lost left-hander Daniel Stumpf (Detroit) and right-hander Glenn Sparkman (Toronto) in the Major League portion of the Draft. They picked up right-hander Kelvin Magallanes (Yankees) in the Minor League portion.
GM'S BOTTOM LINE
"Our expectations haven't changed to compete in 2017 and beyond," Moore said. "We built this organization up to a level that we're happy with, in winning a World Series. But now we want to make sure we can keep competing and putting a winning product on the field in the future."
Jeffrey Flanagan has covered the Royals since 1991, and for MLB.com since 2015. Follow him on Twitter @FlannyMLB. This story was not subject to the approval of Major League Baseball or its clubs.