Alderson characteristically patient at Meetings
GM confident Mets will accomplish remaining offseason objectives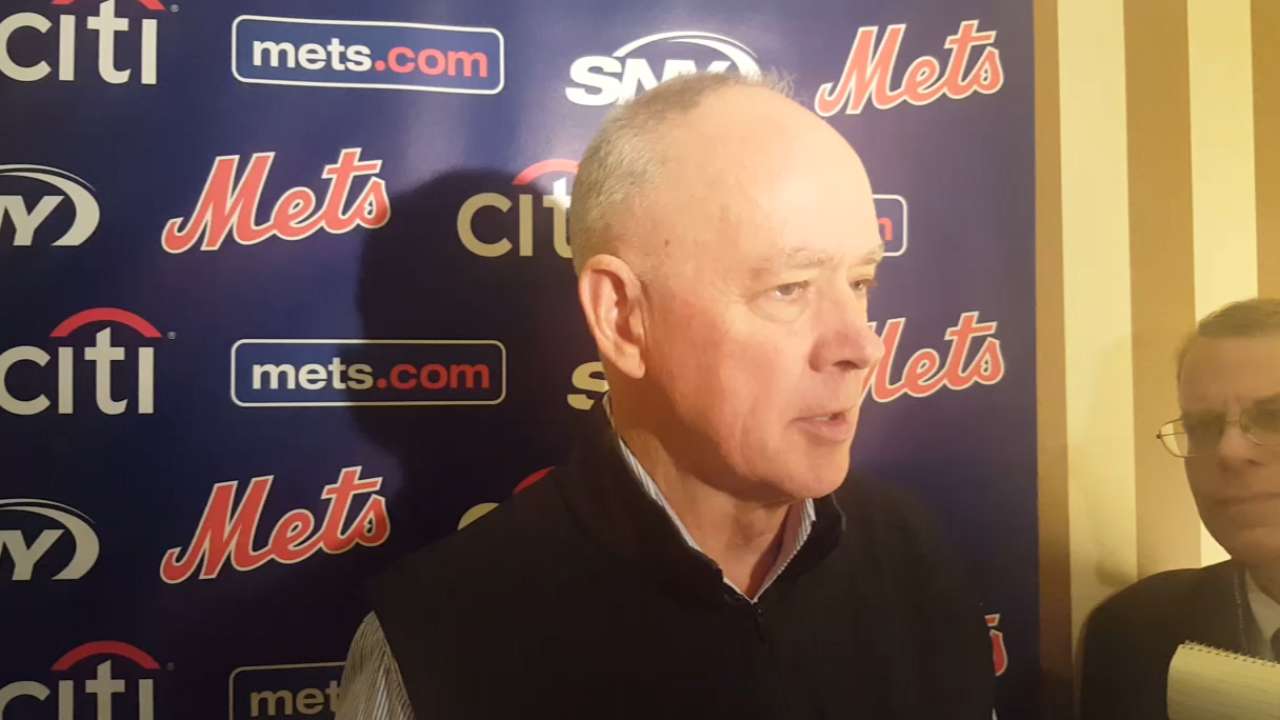 NATIONAL HARBOR, Md. -- When the Mets signed outfielder Yoenis Cespedes -- their top offseason priority -- last week, general manager Sandy Alderson noted that the speed with which he completed that deal could slow other pursuits. Rather than rush into a trade of Jay Bruce, for example, Alderson would have the luxury of taking things slowly.
So it went this week in National Harbor, where the Mets engaged various clubs on a trade for Bruce as well as various agents on bullpen deals. The Mets walked away from Maryland with no new players, but plenty of leads.
"I think we laid some groundwork, as they say," Alderson said. "We'll have conversations continuing when we get back to New York. So I think we're pleased with the fact that we had some dialogue, and it continues. And we'll pursue things over the next couple of weeks before Christmas, and possibly thereafter."
With that in mind, here is the summary of a quiet Winter Meetings for the Mets:
Deals done
The Mets did not complete any deals.
Goals accomplished
The club's two goals entering the Winter Meetings were to trade Bruce and add to their bullpen. While the Mets did not accomplish either of them, Alderson did engage in plenty of discussions that he expects to carry into the coming weeks. The Mets are not worried about their ability to accomplish both goals before the start of Spring Training.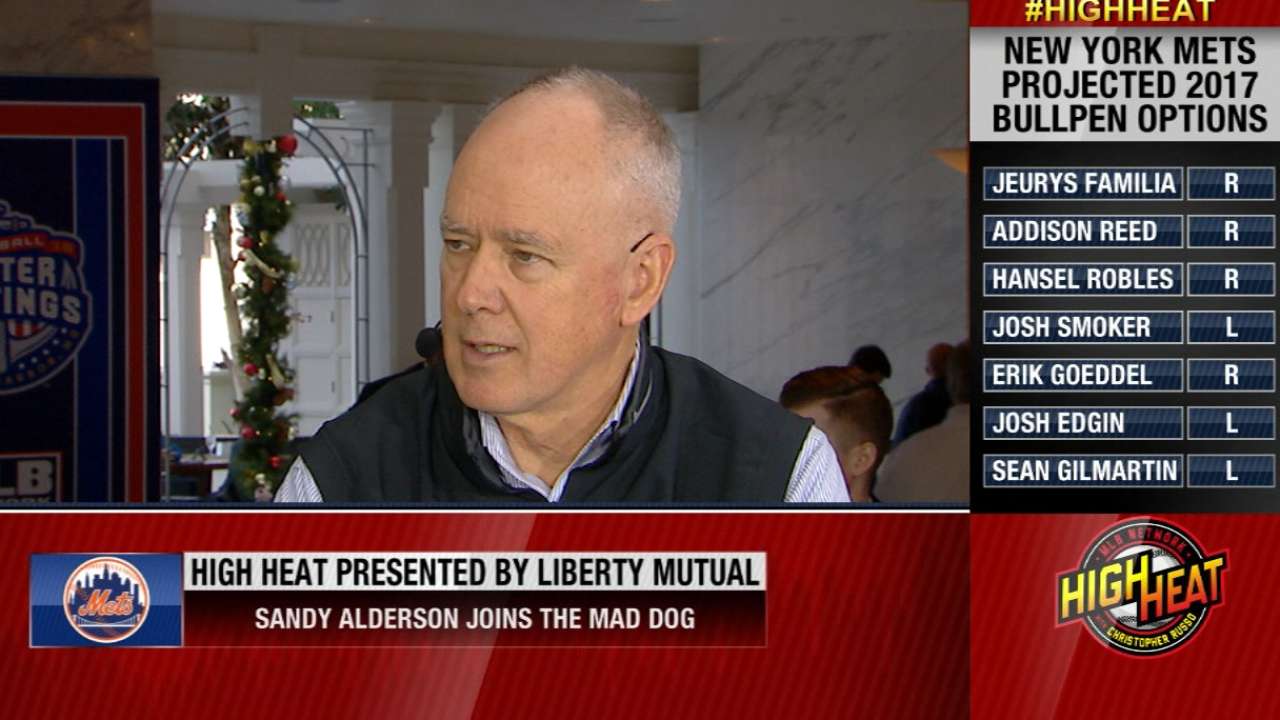 Unfinished business
Trade Bruce. Sign a reliever or two. It's unlikely the Mets do anything else this offseason.
Though the Mets received plenty of hits on Curtis Granderson at the Winter Meetings, they made no secret about the fact that they vastly prefer to trade Bruce. As for their bullpen, the Mets don't envision the sky-high market for Aroldis Chapman and Mark Melancon affecting their pursuit of lesser relievers. Their goal is to limit any signings to one-year deals.
Rule 5 Draft
The Mets did not select or lose any players in the Major League phase of the Rule 5 Draft.
• Complete Rule 5 Draft coverage
GM's bottom line
"I think clubs are still trying to sort out their priorities -- cost in dollars, cost in prospects, cost in Draft picks," Alderson said. "Those things are all still being sorted out by teams. I think when there's that kind of supply, things are going to go a little slower initially as everybody considers their options, and then somebody makes the initial move, and then things fall from there."
Anthony DiComo has covered the Mets for MLB.com since 2008. Follow him on Twitter @AnthonyDiComo and Facebook, and listen to his podcast. This story was not subject to the approval of Major League Baseball or its clubs.