Hahn: Sox 'very pleased' with Meetings action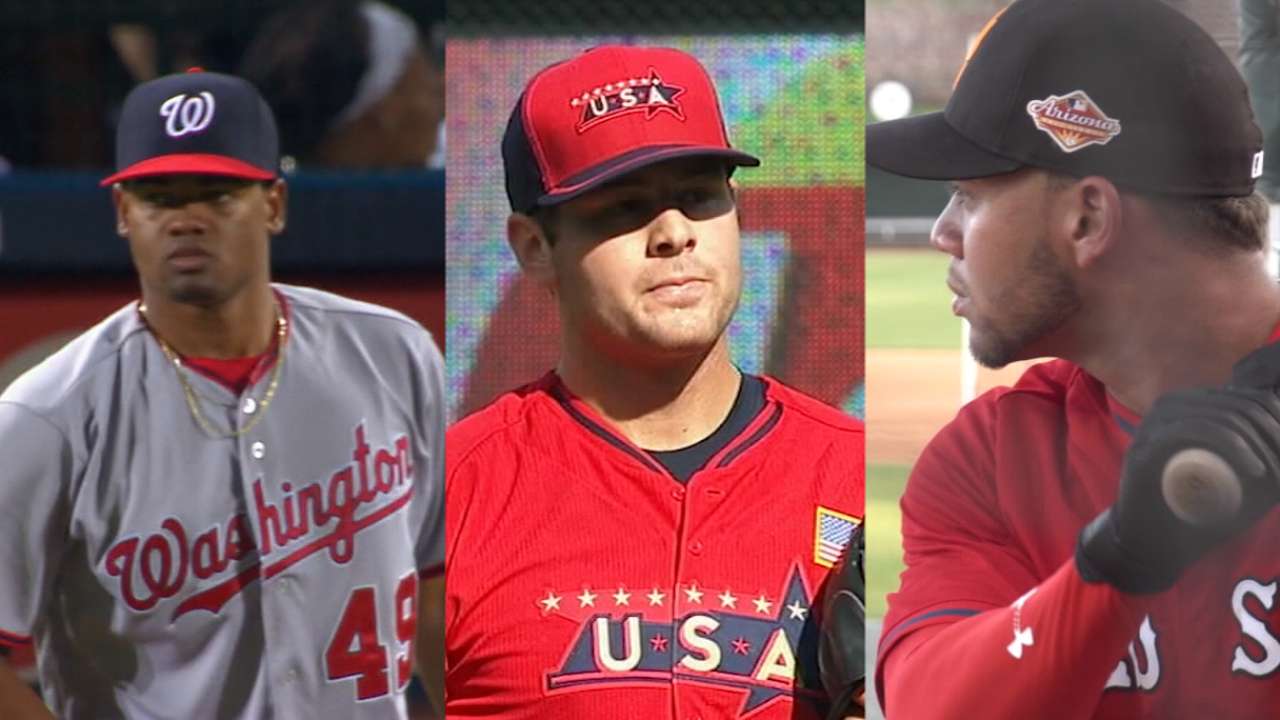 NORTH HARBOR, Md. -- If you were a fan of the White Sox -- or covered the White Sox or worked for the White Sox, for that matter -- it was dangerous to go to sleep during the final few days of baseball's Winter Meetings at the Gaylord Resort & Convention Center.
You just never knew when Rick Hahn was going to strike.
The White Sox general manager entered Maryland with the plan for a full rebuild, although he hadn't made it clear to the public. His actions immediately spoke louder than words.
Chris Sale was traded to the Red Sox on Tuesday in exchange for four players, including Yoan Moncada, the No. 1 prospect in the game per MLBPipeline.com, and Michael Kopech, a right-hander who features a fastball hitting 100 mph. Adam Eaton joined the Nationals on Wednesday, with three players coming to the White Sox, including Lucas Giolito, the game's No. 3 prospect and top-rated arm.
Don't believe this process sits as 100 percent enjoyable for Hahn. He had to trade away Sale, a five-time All-Star, a perennial Cy Young Award contender and a pitcher under potential control at three years, $38 million. Eaton falls as one of the game's more underrated players, with the skill to influence a game both defensively and offensively.
But Hahn's moves created a high level of excitement around the White Sox, something that was missing over the last few seasons. That thrill emanates from a group of seven players in total who most likely will start the 2017 campaign in the Minors.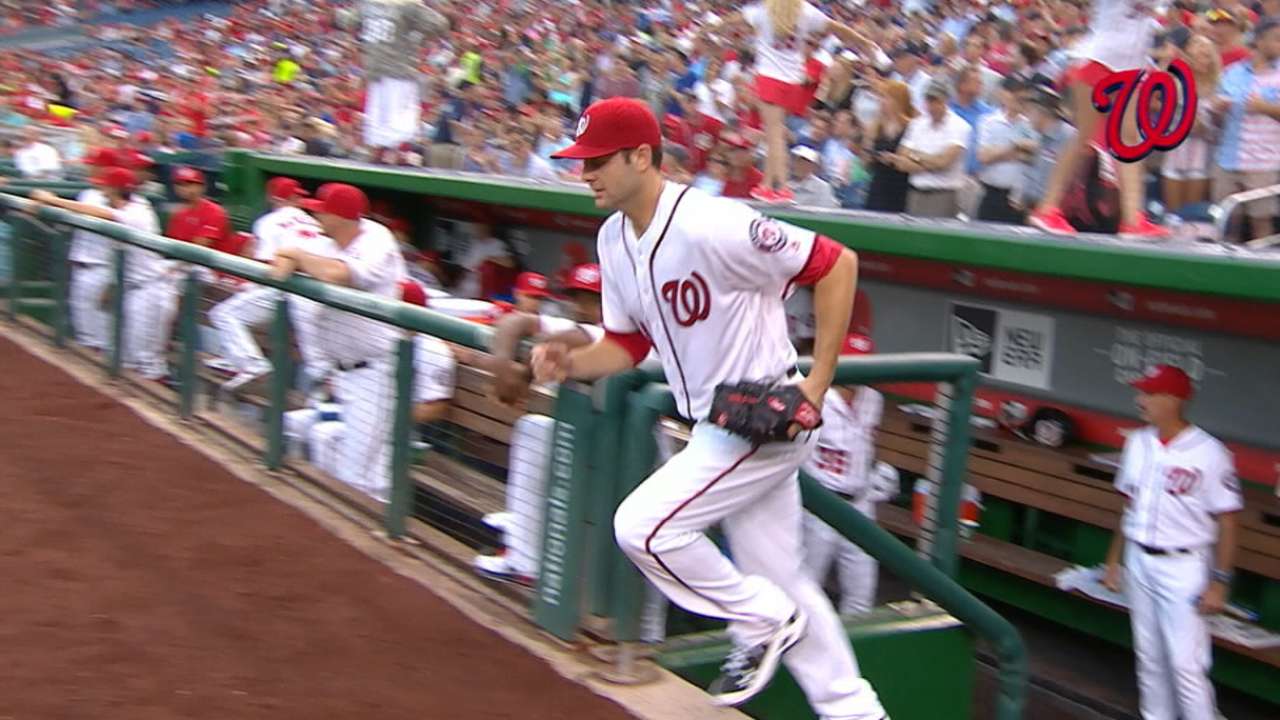 "This is going to be an extended process," Hahn said. "Any one of these prospects that we acquire or develop on our own that wind up in Chicago will be there because we feel they are in a position to succeed at the big league level and continue their development or do the finishing parts of their development at the big league level, as opposed to we have a void or need for a fifth starter so we are bringing up this guy.
"It's going to be about putting them in the best position for their long-term development," Hahn added.
Most pundits believe Hahn did very well in the Sale trade return. Those same pundits believe Hahn was the clear-cut winner in the Eaton trade. But Hahn has won the Winter Meetings before, going in the build-up direction at that point, and ultimately it drove the organization to a full rebuild.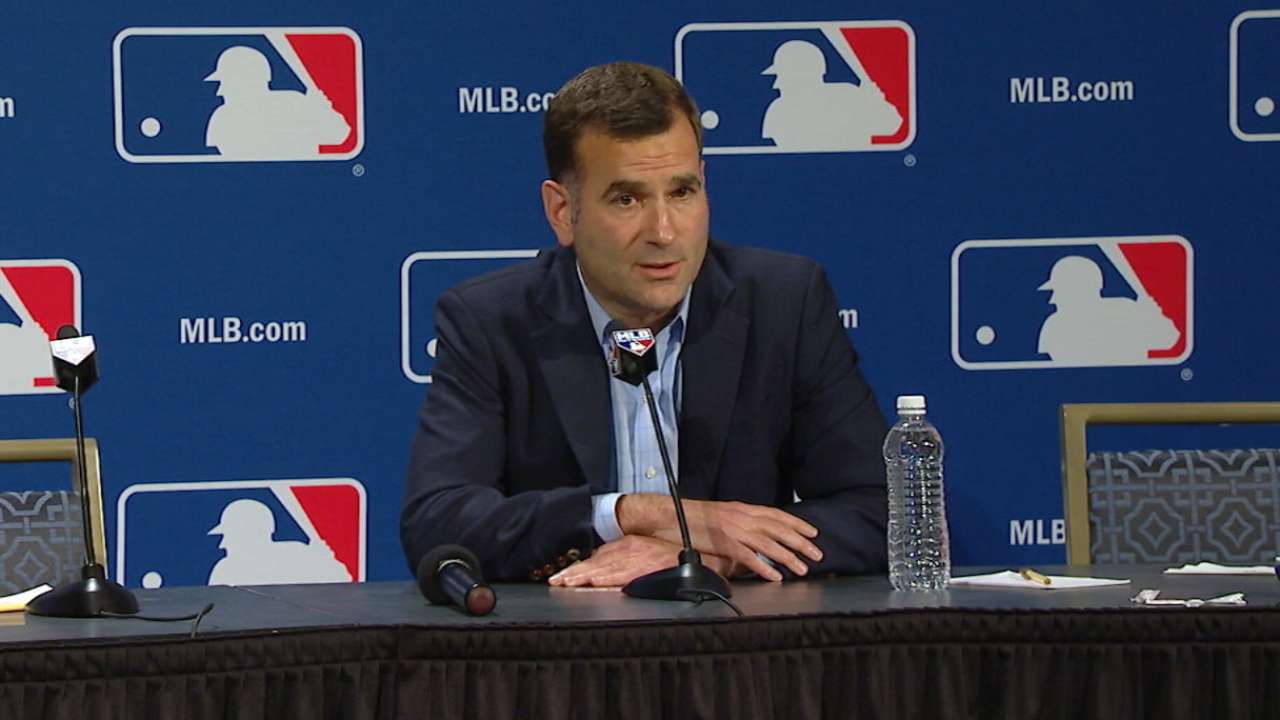 So he's not worried about a Top 10 Minor League system, after being near the bottom of the rankings. He's not worried about plaudits from colleagues or the fan base. He's happy with the first two trades and knows there's more work to be done.
"Rick did a great job," Rangers general manager Jon Daniels said. "Very consistent with what he set out to do."
"We are very pleased with the way this has started," Hahn said. "However, we realize we are far closer to the beginning than we are to the end of this process. This is going to take time."
Deals done
Traded Sale to Boston for Moncada, Kopech, RHP Victor Diaz and OF Luis Alexander Basabe; Traded OF Eaton to Washington for Giolito, RHP Reynaldo Lopez and RHP Dane Dunning.
Rule 5 Draft
With the 12th pick overall and the ninth actual selection, the White Sox added right-handed pitcher Dylan Covey from Oakland on Thursday. Covey, 25, made only six starts for Double-A Midland last season due to an oblique injury. He has a four-pitch mix and his velocity took a step up during Arizona Fall League action, where three White Sox scouts recommended his Rule 5 selection.
Goals accomplished
Let the rebuild begin… and then some. The team added impact young talent previously missing from an improved system but still not a highly touted one. It quite possibly found a second baseman of the future in Moncada and two-fifths of the starting rotation in Kopech and Giolito. Most importantly, the White Sox started this rebuild with a powerful early message.
Unfinished business
Five of the seven players acquired are pitchers, so the focus might switch to position players with upcoming moves. It's an area which the White Sox have not had much success in development over the past 10 years. Jose Quintana, David Robertson, Jose Abreu, Nate Jones and Todd Frazier are veterans who still could be moved, but it all depends on the talent demand being met. Hahn has set the bar very high.
GM's bottom line
"We look forward to the day when we are out there adding finishing pieces to a home-grown, talented roster as opposed to any patchwork we've done over the last few years. So, we hope to be back. We hope to be making different news here at some point the next few Winter Meetings. But right now, this is where we are at, and we are very pleased, at least through the first two transactions, how our plan is coming together." -- Hahn
Scott Merkin has covered the White Sox for MLB.com since 2003. Read his blog, Merk's Works, follow him on Twitter @scottmerkin, on Facebook and listen to his podcast. This story was not subject to the approval of Major League Baseball or its clubs.