MLB.com Columnist
Phil Rogers
White Sox steal show at Winter Meetings
Chicago comes out as biggest winner; Red Sox, Yankees make deals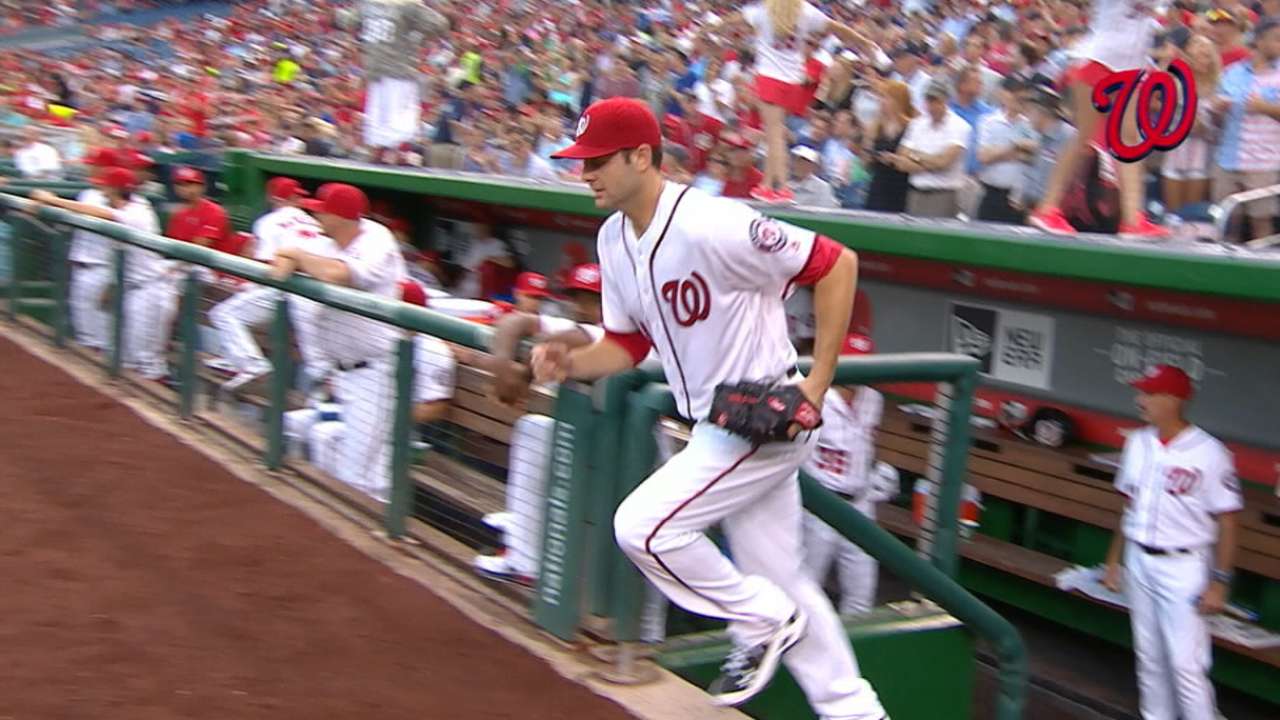 NATIONAL HARBOR, Md. -- Hey, Rick Hahn. Wipe that smile off your face. You've still got a lot more work to do, not that you need us to tell you.
Hahn headed to the Winter Meetings with seemingly more on his plate than any other executive after last summer declaring the White Sox "mired in mediocrity'' and then standing pat at the non-waiver Trade Deadline. He said he wasn't going to make a move just to make a move, pointing out that a wider group of players could be available in the offseason.
Bingo.
Hahn got the White Sox's makeover into high gear by dealing Chris Sale to the Red Sox on Tuesday and Adam Eaton to the Nationals on Wednesday, and he left the Winter Meetings with not only the best overall prospect (Yoan Moncada) but also the most highly ranked pitching prospect (Lucas Giolito). He added five others in those 4-for-1 and 3-for-1 trades, including two ranked among the top 40 (right-handers Michael Kopech and Reynaldo Lopez.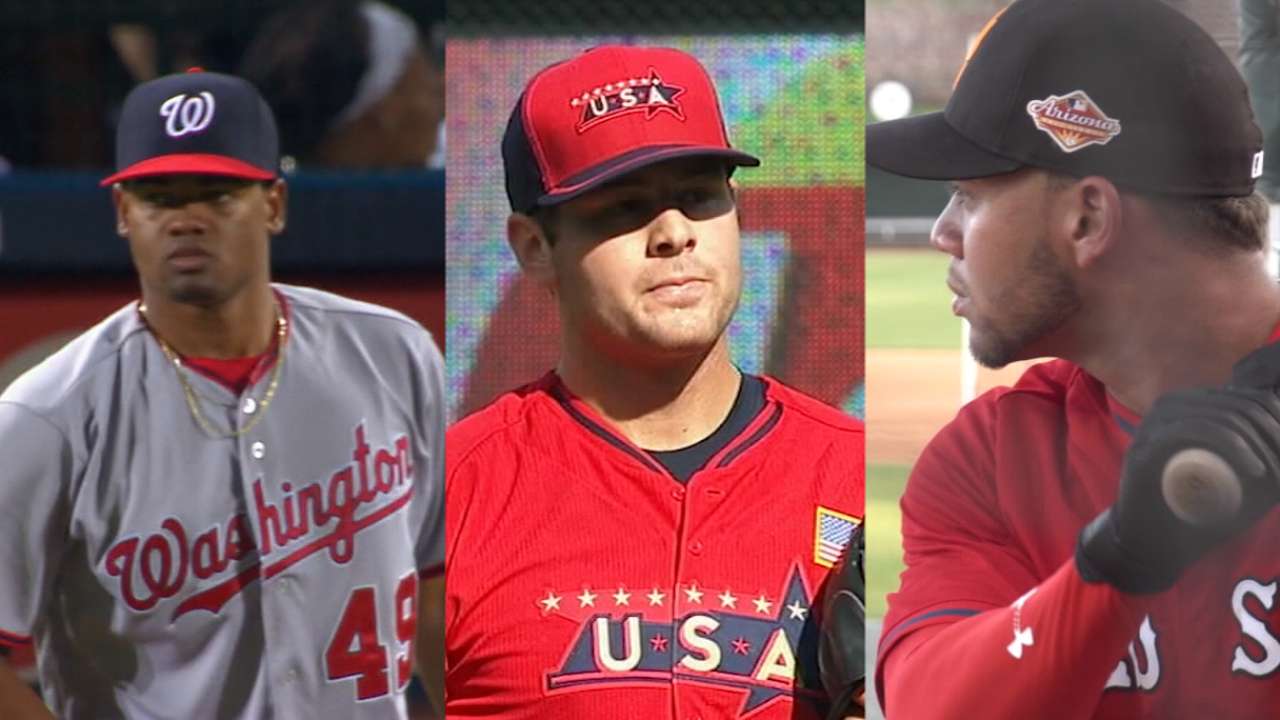 Hahn also had extensive negotiations that could result in deals for Jose Quintana, David Robertson, Jose Abreu, Todd Frazier and Melky Cabrera. While he didn't finalize any of those potential trades, the work he did this week suggests that major returns could be coming, especially for Quintana and Abreu, under control for four and three years, respectively.
"I'm very pleased with the way this has started," Hahn said after the Eaton trade. "We're a long ways away from being at the end."
Everyone knew Sale would yield a huge return, and he did. The Red Sox sent Moncada, Kopech, outfielder Luis Alexander Basabe and power reliever Victor Diaz to the White Sox for the five-time All-Star, who is controlled through 2019. But the Eaton deal was a revelation.
Because Eaton seemed the perfect fit for a contender desperate to find success in October (and that he's controlled through 2021), the Nationals sacrificed Giolito, Lopez and 2016 first-round pick Dane Dunning to get him. It was almost the same package that they had offered for Sale in bidding against the Red Sox, and probably more than it would have taken to acquire Andrew McCutchen.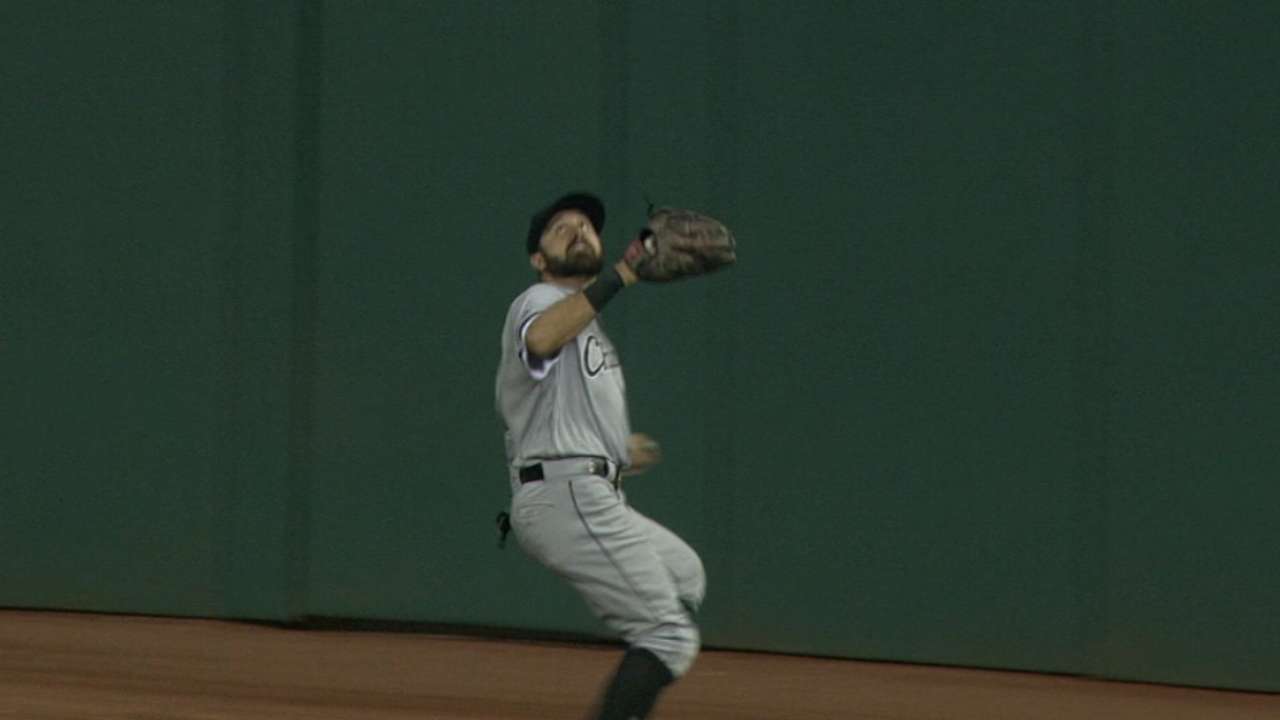 The White Sox were the Winter Meeting's biggest winners but not the only ones. Here's the rest of our top five.
2. Red Sox
Sale joins a rotation that already included David Price and newly crowned American League Cy Young Award winner Rick Porcello, making Boston a strong favorite to reach the World Series. It's by far the best proven front of the rotation in the Majors, and Sale's contract ($38 million over the three remaining years) will help the Red Sox avoid a major hit with the Competitive Balance Tax.
President of baseball operations Dave Dombrowski also left town with a setup man in Tyler Thornburg and a bargain first baseman in Gold Glover Mitch Moreland, who signed a one-year deal for $5.5 million after leaving Texas.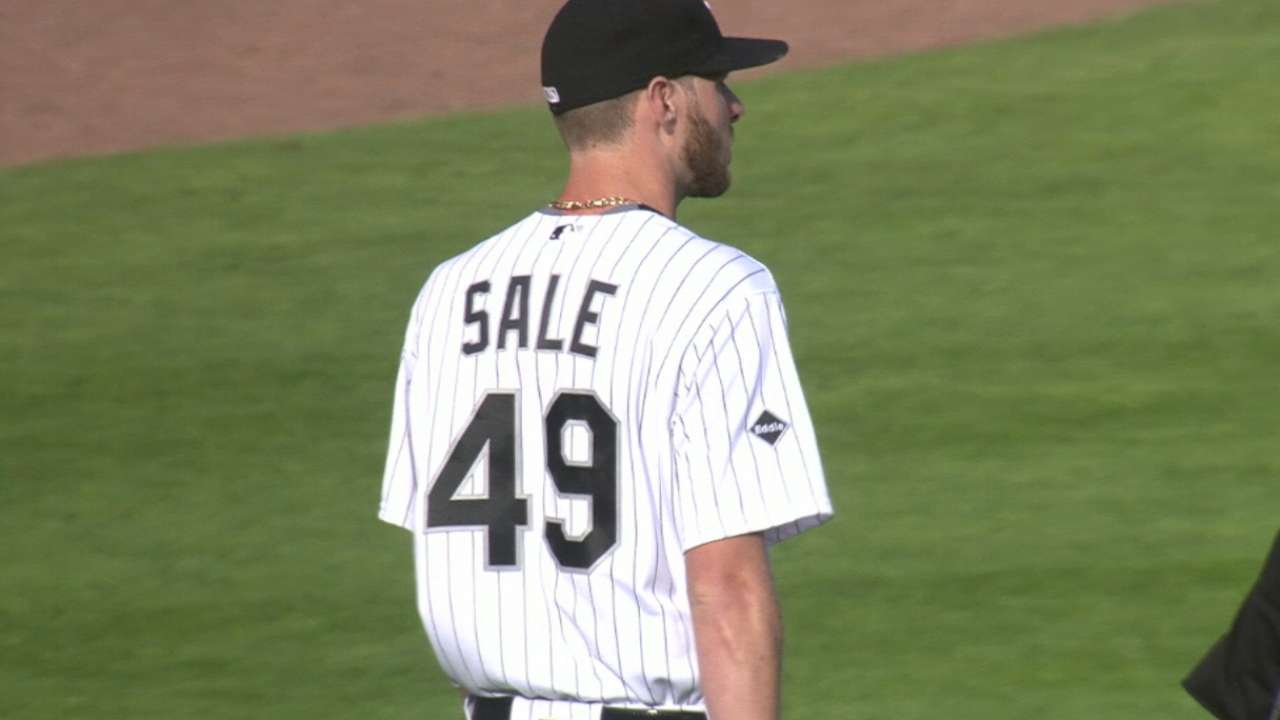 3. Relievers
While Rich Hill's $42 million deal to re-sign with the Dodgers marked the largest of the Meetings for a starting pitcher, Aroldis Chapman and Mark Melancon combined for deals worth $148 million, and Wade Davis was moved into a strong position to chase a fortune next offseason.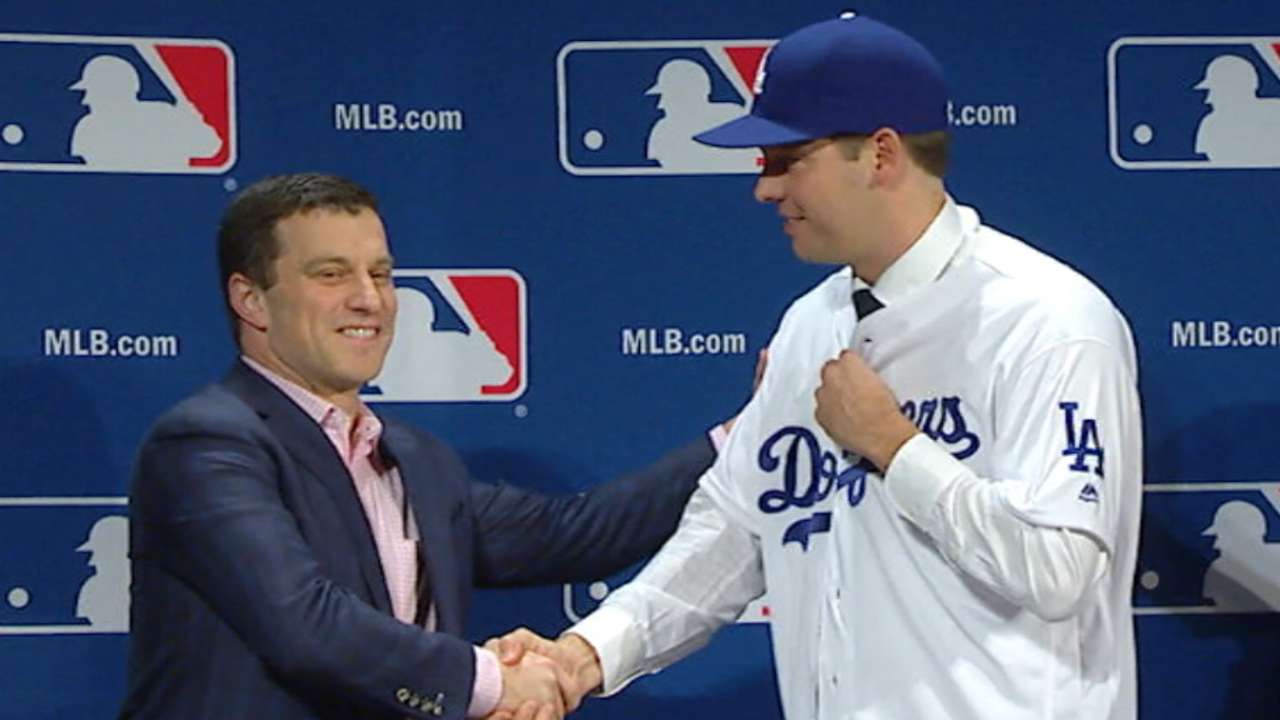 Kenley Jansen didn't sign but fielded an offer from the Marlins believed to be almost as large as Chapman's five-year, $86 million deal with the Yankees. Melancon's four-year, $62 million deal with the Giants, which at the time was the richest ever for a closer, may be looked back upon as a bargain in a couple of years, after Andrew Miller and Zach Britton have reached the market.
Davis, who was part of two World Series clubs in Kansas City, gets a good chance to market himself for free agency off another dramatic October. The Royals traded him to the Cubs for outfielder Jorge Soler on Wednesday, and he'll assume the role Chapman handled in the Fall Classic.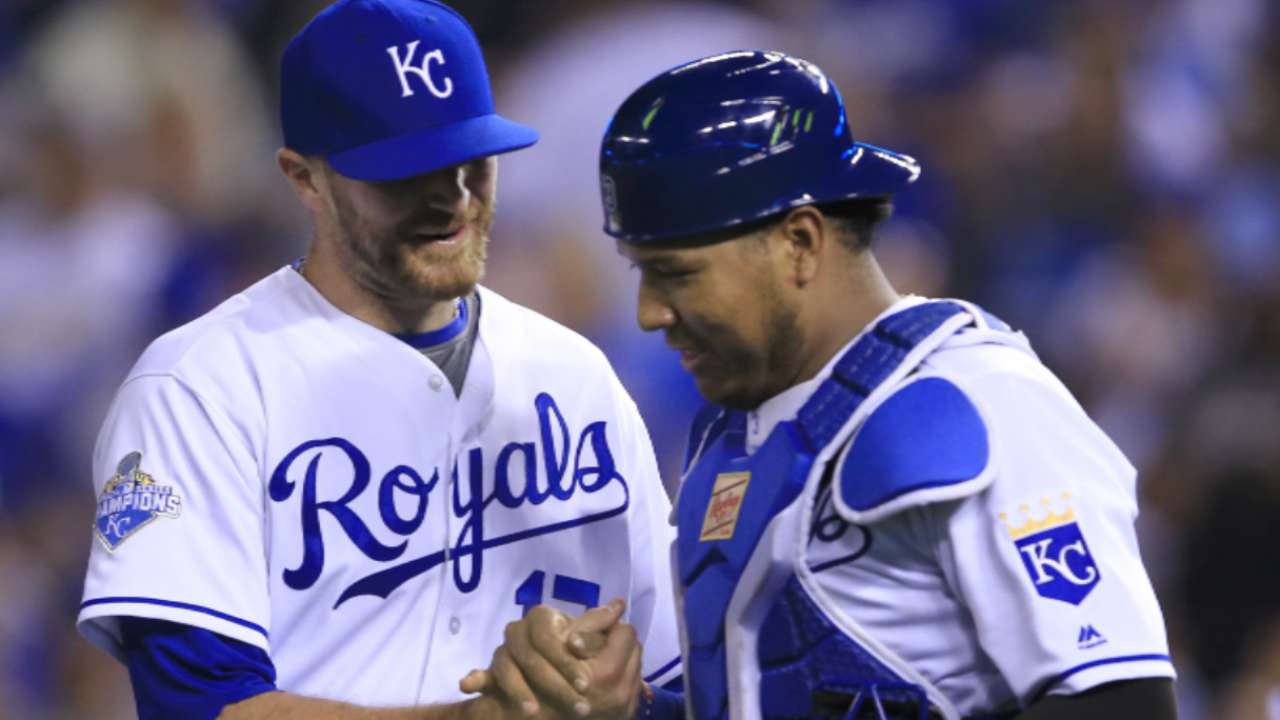 4. Ian Desmond
After turning down a seven-year, $107 million offer on an extension from the Nationals before the 2014 season, Desmond floundered when he reached the free-agent market last offseason. He wound up signing a one-year, $8 million contract with the Rangers but played so well that he is recouping most of the money he turned down.
Colorado signed Desmond to a five-year, $70 million deal, with the idea of playing him at first base if a spot doesn't open up in the outfield. He gives the Rockies a valuable right-handed bat in a lineup that leans heavily to the left.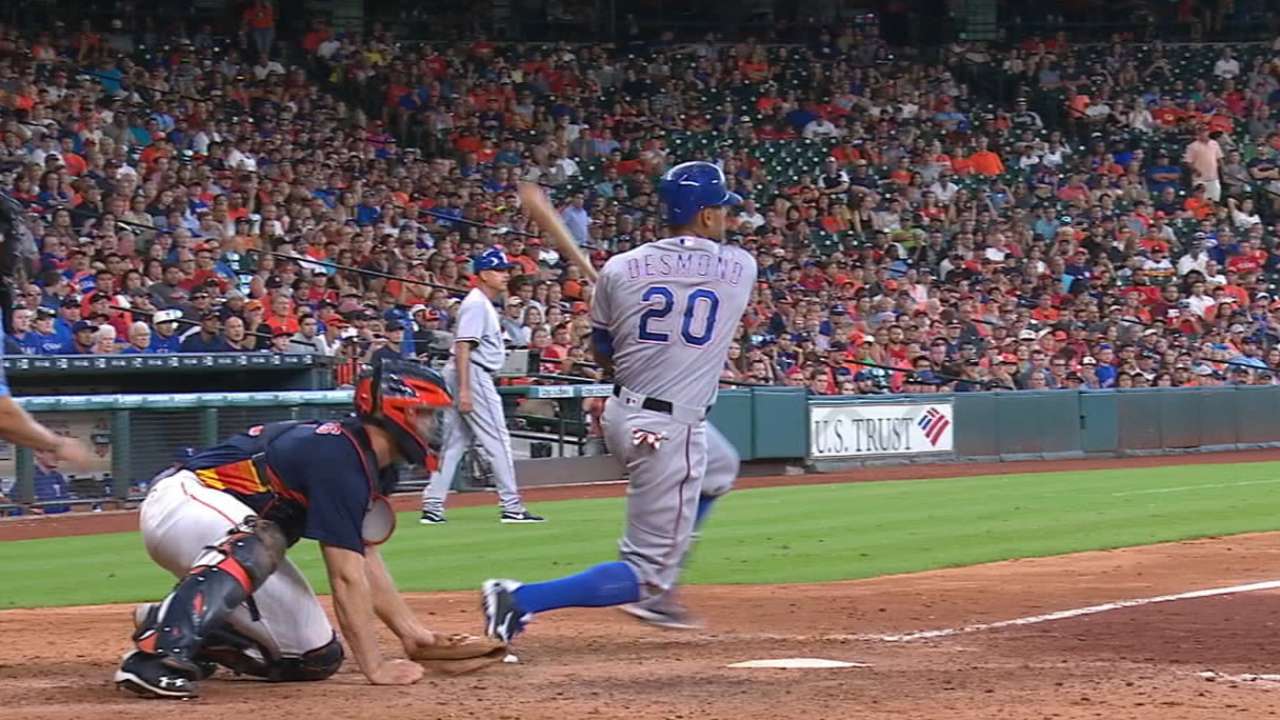 5. Yankees
Deals for Chapman and designated hitter Matt Holliday (one year, $13 million) signal that management is spending money again, with an eye on winning 90 games and returning to the postseason. Combined with the July trade that brought shortstop Gleyber Torres and three others from the Cubs, the reacquisition of Chapman was a master stroke.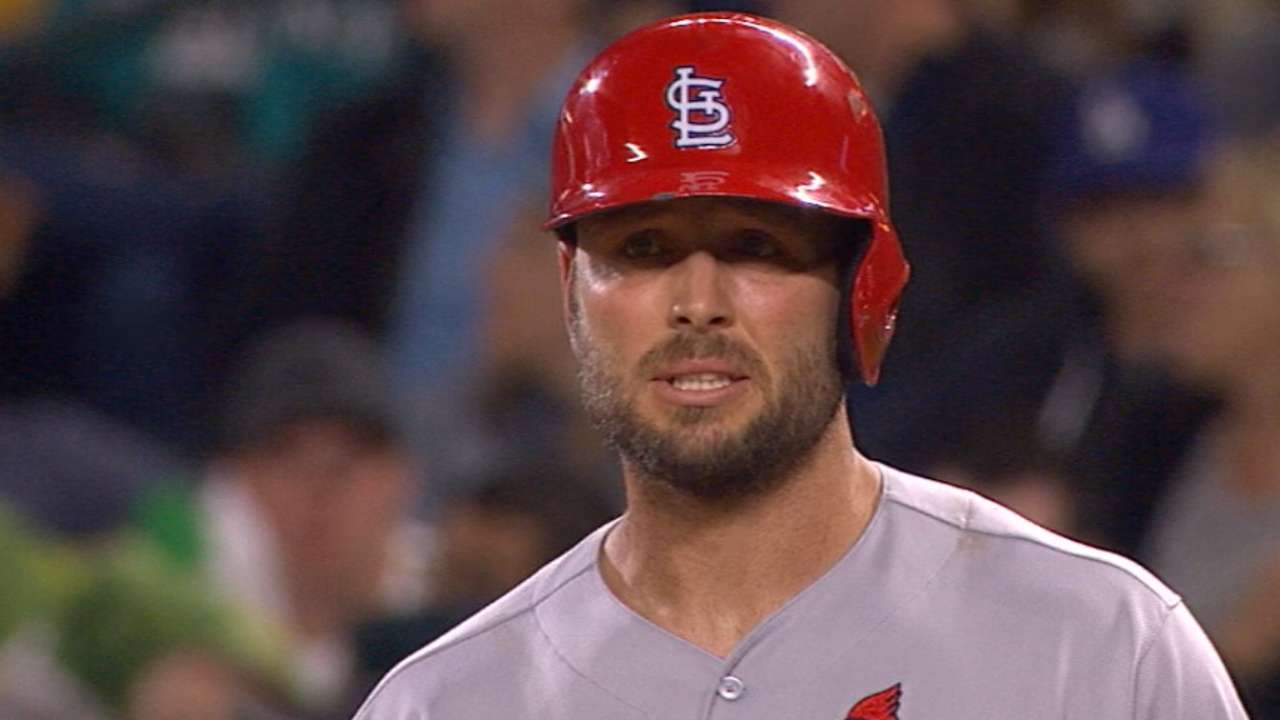 Holliday was limited to 110 games in 2016 and 73 in '15 as the Cardinals' left fielder. He could flourish as a DH. Consider the Yanks back in business.
Phil Rogers is a columnist for MLB.com. This story was not subject to the approval of Major League Baseball or its clubs.