Phillies stick to plan, stay quiet at Meetings
RHP Benoit remains only big signing as club avoids dealing prospects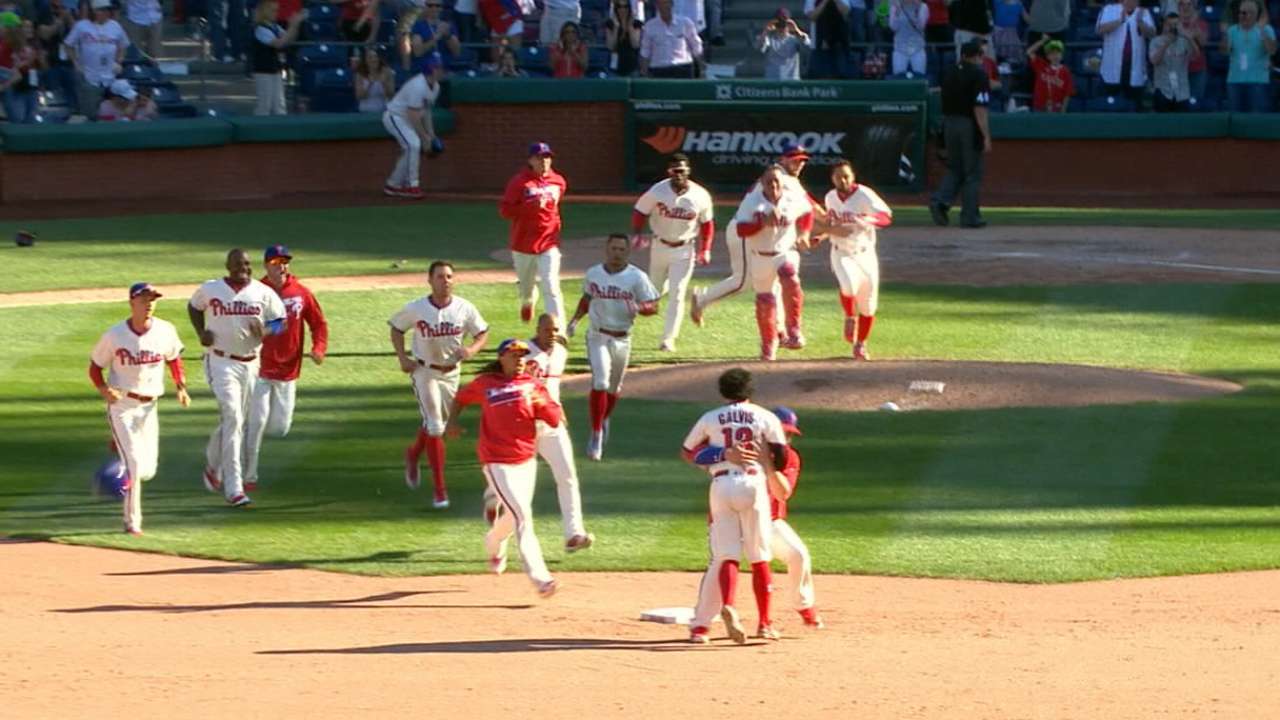 NATIONAL HARBOR, Md. -- The Phillies could have been tempted this week to take a run at somebody such as Ian Desmond, who signed a five-year, $70 million contract with the Rockies.
They remained true to their plan instead.
Philadelphia signed right-handed reliever Joaquin Benoit on Tuesday to a one-year, $7.5 million contract, its only transaction at the Winter Meetings. Before the week, the Phillies had acquired left fielder Howie Kendrick and right-hander Pat Neshek in trades, and claimed left-hander David Rollins off waivers. Jeremy Hellickson accepted a one-year, $17.2 million qualifying offer, and they also placed 11 prospects on the 40-man roster, protecting them from Thursday's Rule 5 Draft.
The Phils entered the offseason looking to incrementally upgrade their roster with players on short-term contracts, giving them the flexibility to play their young players in 2017 and make a splash in the free-agent market as early as next offseason. So far, they have done that, putting them in position to be big spenders in the coming offseasons (Bryce Harper and Manny Machado, anyone?).
"One of the critical components of my job is to manage today and look out for Opening Day 2017," Phillies general manager Matt Klentak said this week. "But I also have to be looking one and two and five years out. To successfully balance the present and the future is the single greatest challenge that baseball operations will face.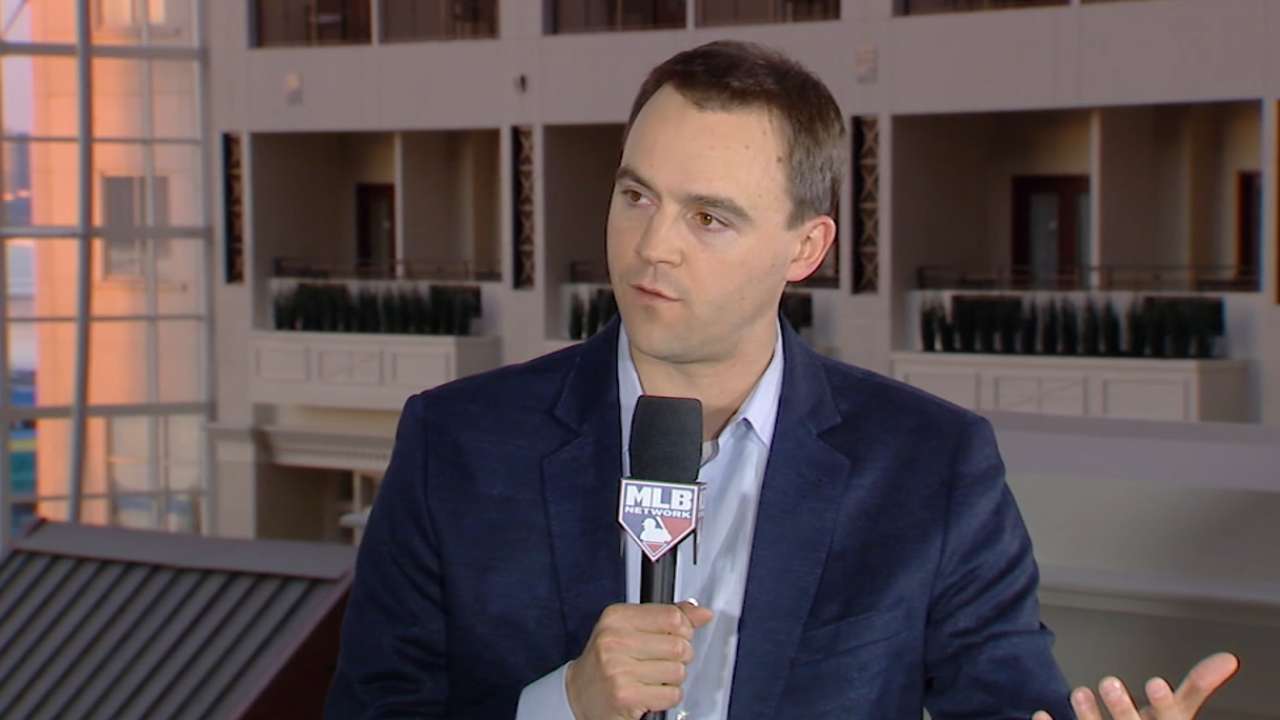 "We've talked about it all offseason. The decisions that we are making right now about giving playing time to a young player that has cut his teeth in Triple-A and needs that opportunity to take the next step, as opposed to a shorter-term solution from the outside that may need more certainty. That's a short-term decision we have to make. It may have implications for our long-term future."
Expect the Phillies to make a couple more moves this offseason, but they may be a utility infielder and possibly an extra outfielder or bullpen arm -- unless another team decides to drop a player in the Phils' lap for little in return.
Here is a look back at this week's Winter Meetings:
Deals done
Benoit signed a one-year, $7.5 million contract. He has spent most of his career as a setup man, so it is likely he continues in that role. But Benoit also has closing experience, and the Phillies have said there will be an open competition in Spring Training for the closer's job. He will be in the running for that, although Hector Neris is the likely favorite.
Goals accomplished
Philadelphia presumably got a better feel for how it will address the remaining moves it needs to make (i.e. utility infielder, extra outfielder, extra reliever). And with catcher A.J. Ellis signing a one-year, $2.5 million contract with Miami, the Phillies made it clear they are comfortable with prospect Andrew Knapp (No. 11 in the organization, according to MLBPipeline.com) being Cameron Rupp's backup.
Unfinished business
The Phils need an infielder who can play second base, third base and shortstop. Triple-A infielder Jesmuel Valentin is primarily a second baseman, so he does not appear to be an option. An extra outfielder would help, but if they find one, he is expected to be of the bench variety. They could use another veteran reliever, too.
Rule 5 Draft
The Phillies couldn't take anybody in the Major League Phase of the Rule 5 Draft because they had a full 40-man roster, but they thought they could lose a couple players. They lost only one: left-hander Hoby Milner to the Indians. Outfielder Andrew Pullin had been a top candidate to be picked, but he was not. The Phils selected shortstop Jorge Flores from Toronto in the Minor League Phase of the Draft and they lost right-hander Jairo Munoz to the Rays.
GM's bottom line
"One of the advantages that we have as a big-market club is that we've been able to take advantage of the past couple of years to trade some key assets to get younger," Klentak said. "Another huge advantage we have is that we have a very dedicated ownership that we know will spend when the time is right. That combination of factors should -- on paper -- put the Phillies in a pretty good spot."
Todd Zolecki has covered the Phillies since 2003, and for MLB.com since 2009. Follow him on Twitter and listen to his podcast. This story was not subject to the approval of Major League Baseball or its clubs.