Tigers listening to interest in Iglesias
Dynamic shortstop under club control through 2018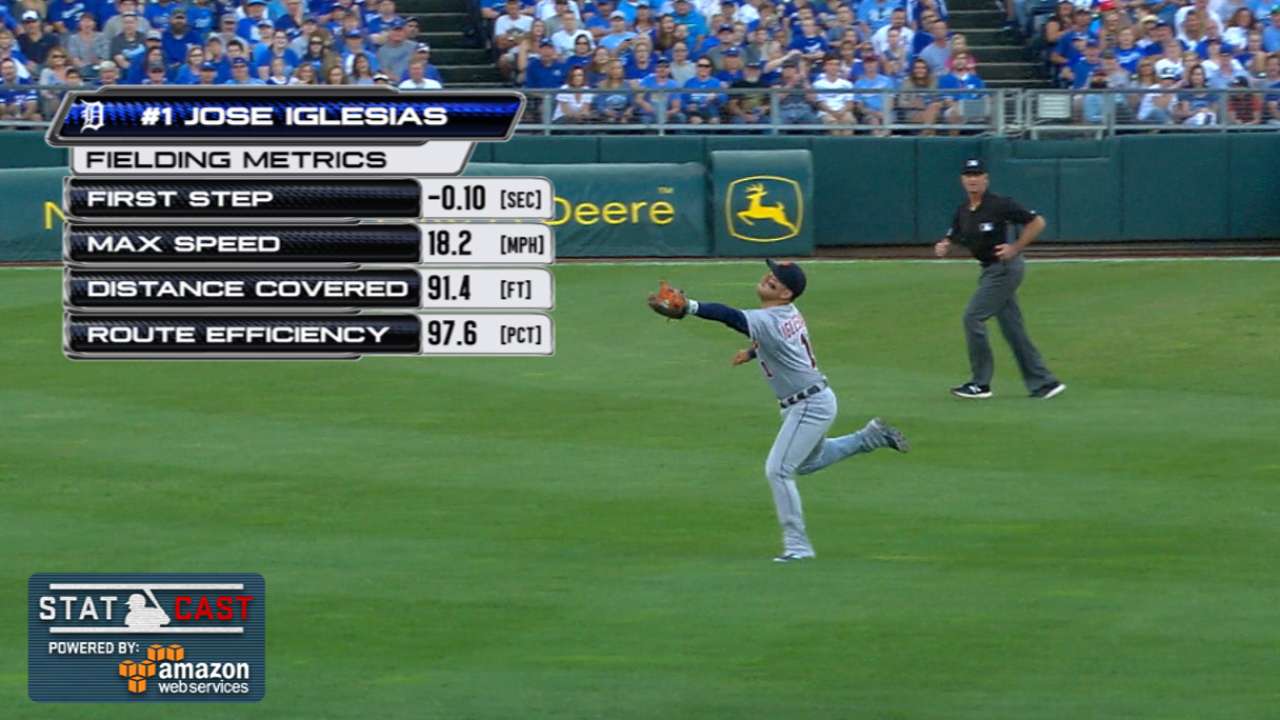 NATIONAL HARBOR, Md. -- The Tigers checked into the Gaylord National Resort & Convention Center for this week's Winter Meetings eyeing a potential trade of second baseman Ian Kinsler. That market dried up, but Detroit could instead trade his double-play partner.
While teams have shied away from Kinsler, slick-fielding shortstop Jose Iglesias has drawn interest this week, general manager Al Avila confirmed Wednesday. And the Tigers, who have said all offseason that they'll listen on virtually all of their players, aren't dismissing the possibility.
"There's been some interest, and we're listening," Avila said. "I don't know how much legs it has, but it's interesting enough that there's possibilities."
Iglesias is not a high-salary veteran player whose contract propelled the Tigers into luxury-tax territory this year. The 26-year-old made $2.1 million in 2016 and is projected to make $3.2 million next season in his second year of arbitration. He's two years away from free agency.
For the price, Iglesias provided the kind of defense that made him a Gold Glove finalist, not just with highlight plays but on the routine grounders that gave him occasional trouble in past seasons.
"The one thing I was most impressed with Iggy this year is he took a little bit of the glitz out of his game," manager Brad Ausmus said Tuesday. "He became a little more workmanlike at shortstop, got his feet set, made good throws, and he was a better shortstop as a result.
"He kind of looks at himself as an entertainer, and he is, and he's got tremendous hands and feet, but there's that line when we talked to him about it, there's that line of making a good play look easy, and not making the easy play look difficult."
While Iglesias wouldn't help the Tigers much to gain financial flexibility, he could attract the level of prospects they've been seeking for their other players -- and that other teams have garnered for similar players. For that reason, the Tigers almost have to listen.
"He's a good shortstop and we like him," Avila said. "He's still a low-cost guy and we still have two years of control. He's a guy we'll listen to [interest on] like anybody else."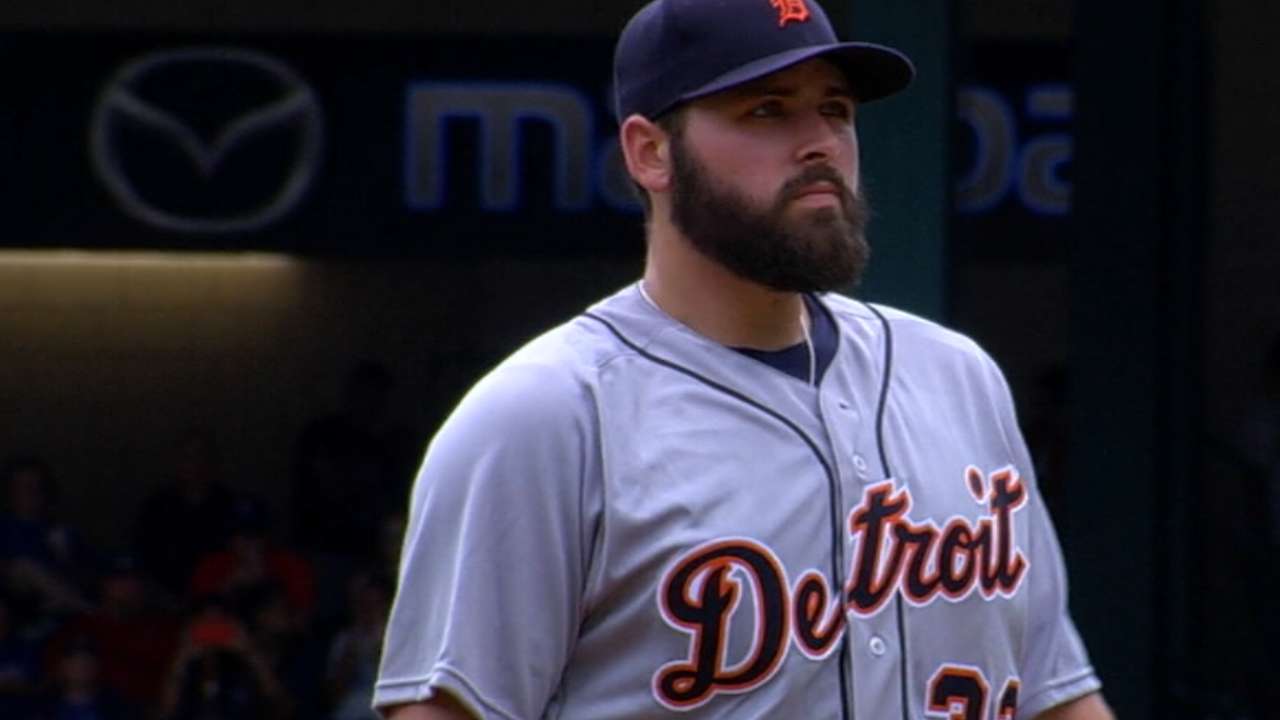 If the Tigers were to trade Iglesias, they would look internally to replace him with Dixon Machado, who helped fill in for Iglesias while he was injured over the past couple of seasons. Machado has also been an internal candidate at second base if the Tigers trade Kinsler.
"First and foremost is defense," Avila said of Machado. "And there are people who think he should be able to hit enough to be an everyday guy. Now, he's not going to be a great hitter, we don't think. But he should be able to hit enough."
Machado is out of Minor League options.
Jason Beck has covered the Tigers for MLB.com since 2002. Read Beck's Blog, follow him on Twitter @beckjason and listen to his podcast. This story was not subject to the approval of Major League Baseball or its clubs.