Stalled rebuild could work out for Tigers
With division weakened, Detroit has chance to rival Indians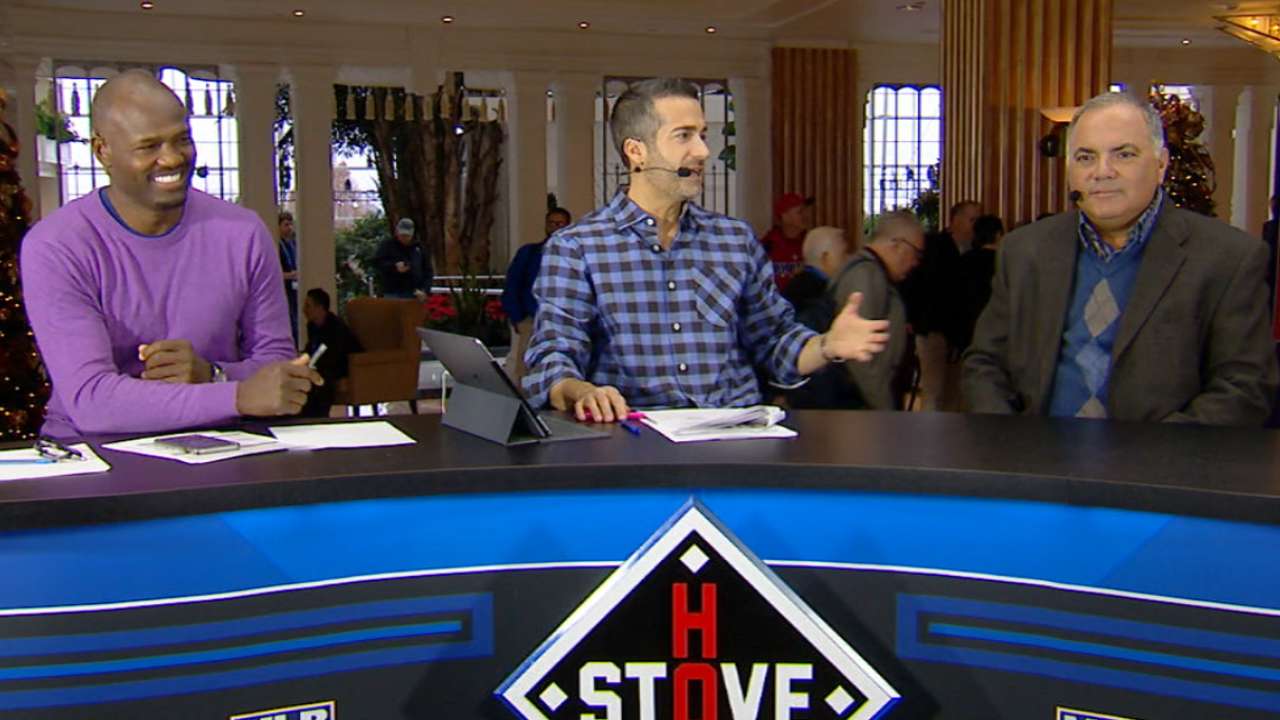 NATIONAL HARBOR, Md. -- The Tigers arrived at baseball's Winter Meetings on Sunday as one of the most intriguing sellers, looking to their long-term future. Unless something unexpected happens, they'll leave on Thursday as a stronger contender for 2017 without making a single move.
They've improved their chances to contend by their inability to do anything -- and their division competition decisively rebuilding. It's the bright side to what would otherwise be a frustrating Winter Meetings.
"I can't say it's frustrating or disappointing," general manager Al Avila said of their inaction. "We still have a pretty good team moving into 2017. So in that sense, I guess it's a positive."
The White Sox doubled down on their Chris Sale trade to Boston on Wednesday by trading Adam Eaton to Washington, and they're not likely to stop trading established players. Lefty starter Jose Quintana, slugger Jose Abreu, third baseman Todd Frazier and closer David Robertson could be next to go if the White Sox can gain more prospects.
The young talent in return could make them a juggernaut in a few years. For 2017, though, the deals make for a long season.
The Royals traded their star closer, Wade Davis, to the Cubs for outfielder Jorge Soler, and have been rumored for more deals among a crop of championship-caliber players heading into their final year before free agency. They might not do a total rebuild, but they're thinner now than they were as a third-place team behind Detroit this past season.
"They're still very good," Avila warned.
Meanwhile, the Twins have their own rebuilding project under a new front office led by Derek Falvey and Thad Levine.
The result is that the American League Central looks like a two-team race. The defending AL champion Cleveland Indians are clearly in command, but if they suffer any hangover effect from a long postseason and World Series loss, the Tigers -- with many of the same parts from a team that finished just shy of a Wild Card spot -- could be in position to pounce.
"If we have to go and play with the team as we have it, I know our skipper's very happy," Avila said. "And I know our division's not as strong. We may have an even better chance to win next year."
It's certainly a positive for manager Brad Ausmus, who heads into the last year of his contract with one more chance to take a veteran team on a playoff run.
"It's still the Indians on top," Ausmus said. "They have a very good team, and the vast majority [of it] is coming back. Right now, they are the cream of the Central division, and it's up to us to catch them."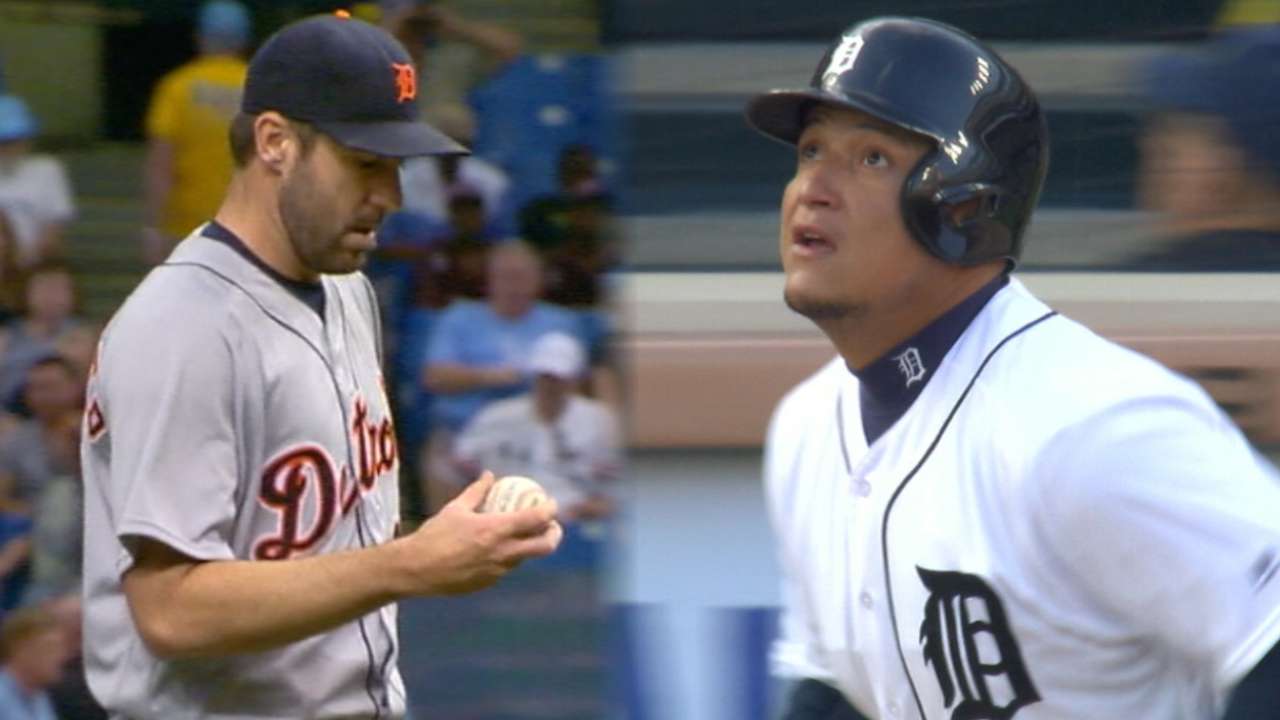 To do that, they have to beat the Indians head-to-head, something they did just four times in 18 meetings last season. That comprised a good portion of their eight-game gap in the standings. Detroit went 15-4 against Minnesota and 12-7 against Chicago, but just 7-12 vs. Kansas City.
Even if the Tigers can't catch Cleveland, extra wins against the rebuilding remainder of the division could better their chances in the Wild Card race, which they lost by just 2 1/2 games this year.
There are still holes for the Tigers to fill, notably in center field -- where Cameron Maybin's trade to the Angels last month left a void that prospect JaCoby Jones isn't expected to be ready to fill until at least midseason. Avila was hoping to find a stopgap in a trade, but the Tigers have started reaching out to free agents.
Don't expect Detroit to go the opposite direction and deal prospects for a star like Pittsburgh's Andrew McCutchen, but a short-term, low-cost deal for someone like Ben Revere or Austin Jackson becomes a stronger possibility than a few days ago. It wouldn't be a glamorous move, but it might do the job.
If the Tigers aren't contending at midseason, they could revisit the rebuilding process by the July 31 Trade Deadline. If they play it out through the year, they'll accomplish their payroll reduction through free agency -- J.D. Martinez, Mike Pelfrey and Mark Lowe hit the open market next winter, Ian Kinsler and Anibal Sanchez have club options, and Justin Upton has an opt-out clause. The difference is that the Tigers wouldn't get prospects in return, only compensation Draft picks if they make qualifying offers to the top guys.
It's not the plan the Tigers made when the 2016 season ended, but their struggles to rebuild now could have a bright spot.
Jason Beck has covered the Tigers for MLB.com since 2002. Read Beck's Blog, follow him on Twitter @beckjason and listen to his podcast. This story was not subject to the approval of Major League Baseball or its clubs.