Bucs to get back to run prevention in 2017
Team could also move Marte from left to center field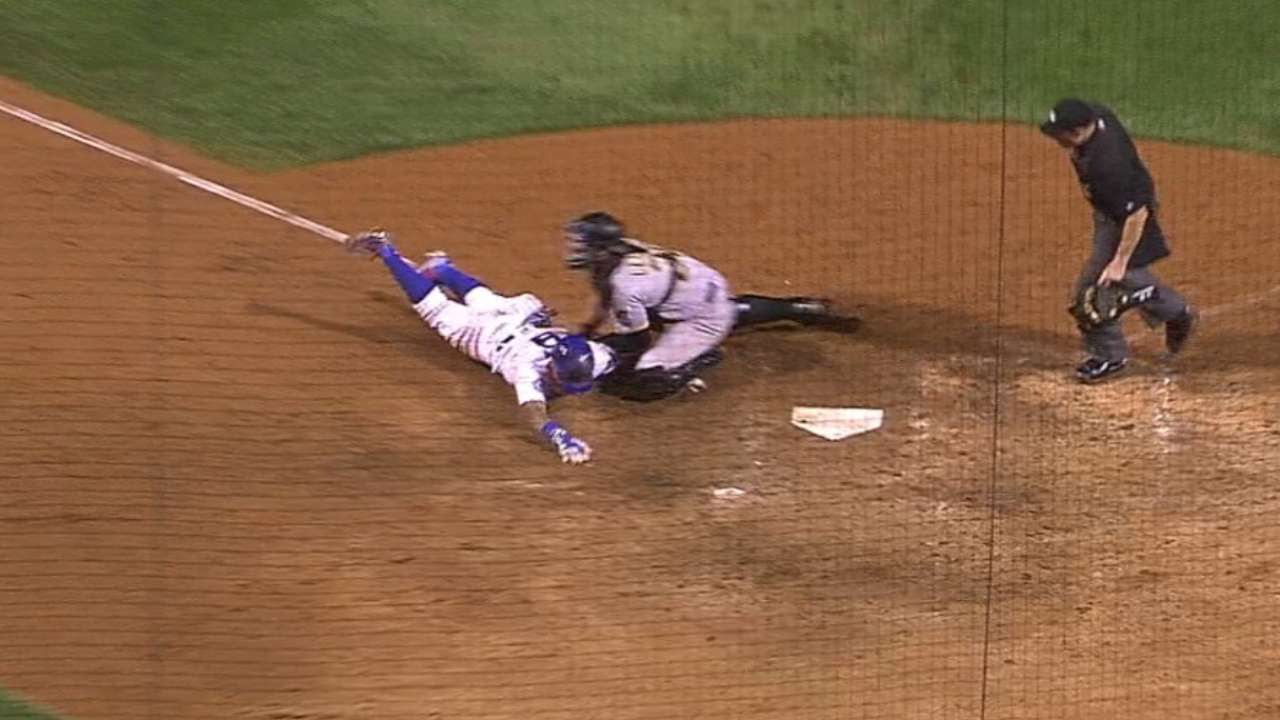 NATIONAL HARBOR, Md. -- At this point, Pirates manager Clint Hurdle can ink two names into his rotation: Gerrit Cole and Jameson Taillon. After that? Three spots up for grabs.
Right-hander Chad Kuhl, coming off a solid rookie season, has an early edge for one of those spots, Hurdle said Wednesday at the Winter Meetings. The Pirates' outlook could change, at least somewhat, based on what they do the rest of the offseason. Pittsburgh is actively seeking starting pitching but has yet to find a match at the Winter Meetings this week.
"I think those are things that [general manager Neal Huntington] is exploring right now," Hurdle said. "We would like to add a so-called experienced starter to the rotation, a guy that's got a track record, resume of pitching innings, quality innings. … If somebody else can show up to help us out, we'll explore that.
"If there is not a move that we think betters the organization, we've got guys that we're going to look toward internally to give them the ball and the opportunity to improve. We're going to look at it from both those angles."
The Pirates continue to show interest in veteran left-hander Derek Holland. Within their own ranks, the Bucs will turn to Kuhl, top prospect Tyler Glasnow, right-hander Drew Hutchison and prospects Steven Brault and Trevor Williams.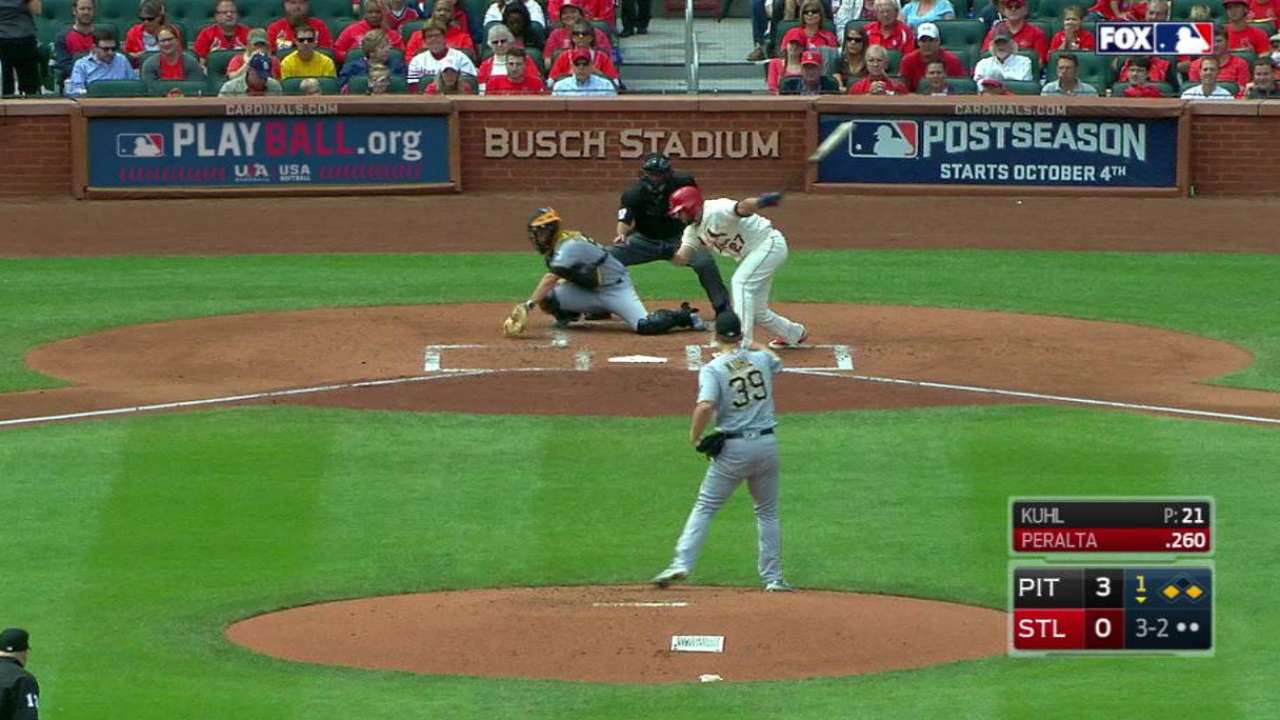 "We have internal conversations that we need to have moving through the winter and into Spring Training," Hurdle said. "So they know what their opportunity is when they walk in the door, so there are no distractions, there are no false expectations."
The foundation of the Pirates' success from 2013-15 was their pitching and defense. Pittsburgh's resurgence was built upon run prevention, and this offseason will be, too.
The Pirates finished this past season with a 4.21 ERA as a club, 13th worst in the Majors. They ranked second in 2015, eighth in '14 and third in '13, all of which ended with trips to the postseason. If the Bucs get back to the playoffs in 2017, it will once again be a product of improved pitching and defense.
Huntington has yet to address the rotation this offseason, but the Pirates have made other moves with an eye on team defense. For one, they've discussed moving Starling Marte to center field. They also overhauled their coaching staff, with new coaches Joey Cora (infield) and Kimera Bartee (outfield) brought in to improve their fielding.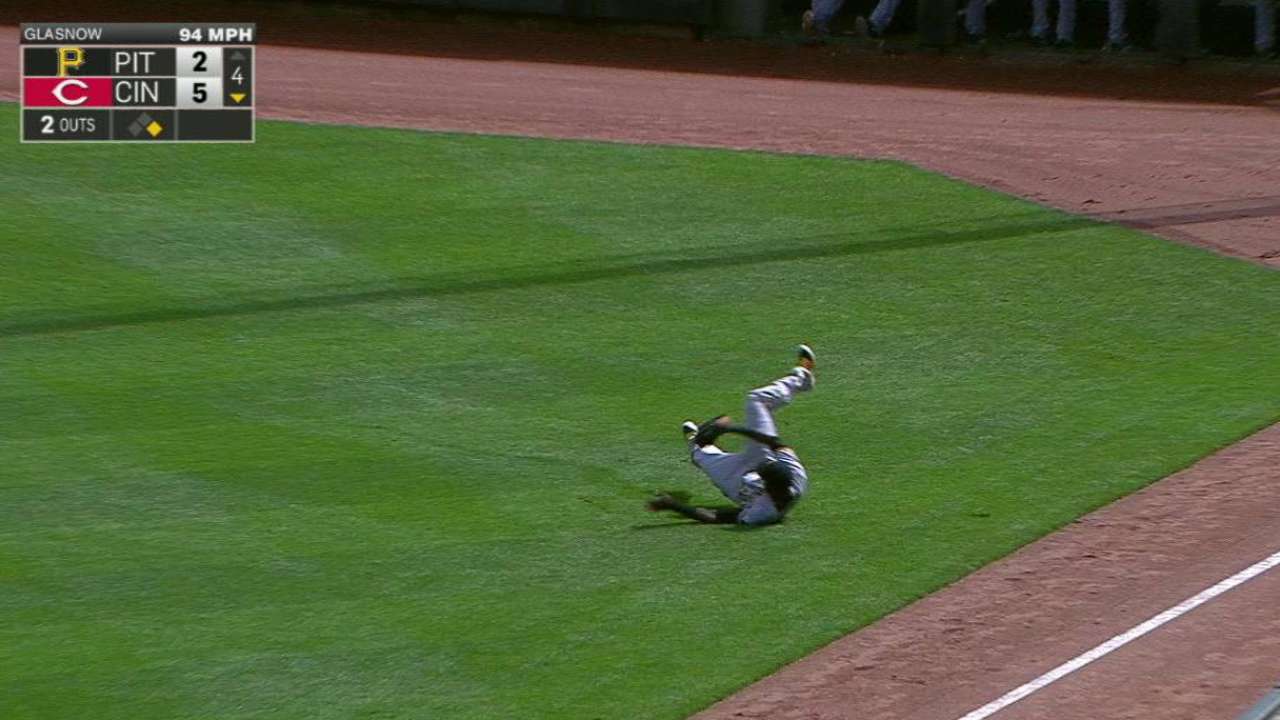 "We believe Joey Cora and Kimera Bartee will give us the edge that we had," Hurdle said. "I believe that the two men coming in are going to help us be the best defensive club we can be next year and moving forward."
The Pirates are also reviewing the way they implement advanced analytics into their defensive alignments. Last year's choice to move in their outfielders backfired, to a certain extent, as their pitchers struggled and gave up more deep hits. All of those decisions will be subject to further review as the Pirates look to put a better defensive club together come 2017.
"Cleaning up pitching is going to do a lot of that," Hurdle said. "I think defensive consistency can improve, the ability to make changes within the game, because you have your posting, your defensive shifts all in-line based on hitters. Sometimes the game can change things."
Adam Berry has covered the Pirates for MLB.com since 2015. Follow him on Twitter and Facebook, read his blog and listen to his podcast. This story was not subject to the approval of Major League Baseball or its clubs.