Phillies building toward big splash in 2018
Club will see what young players can do in '17 before targeting star additions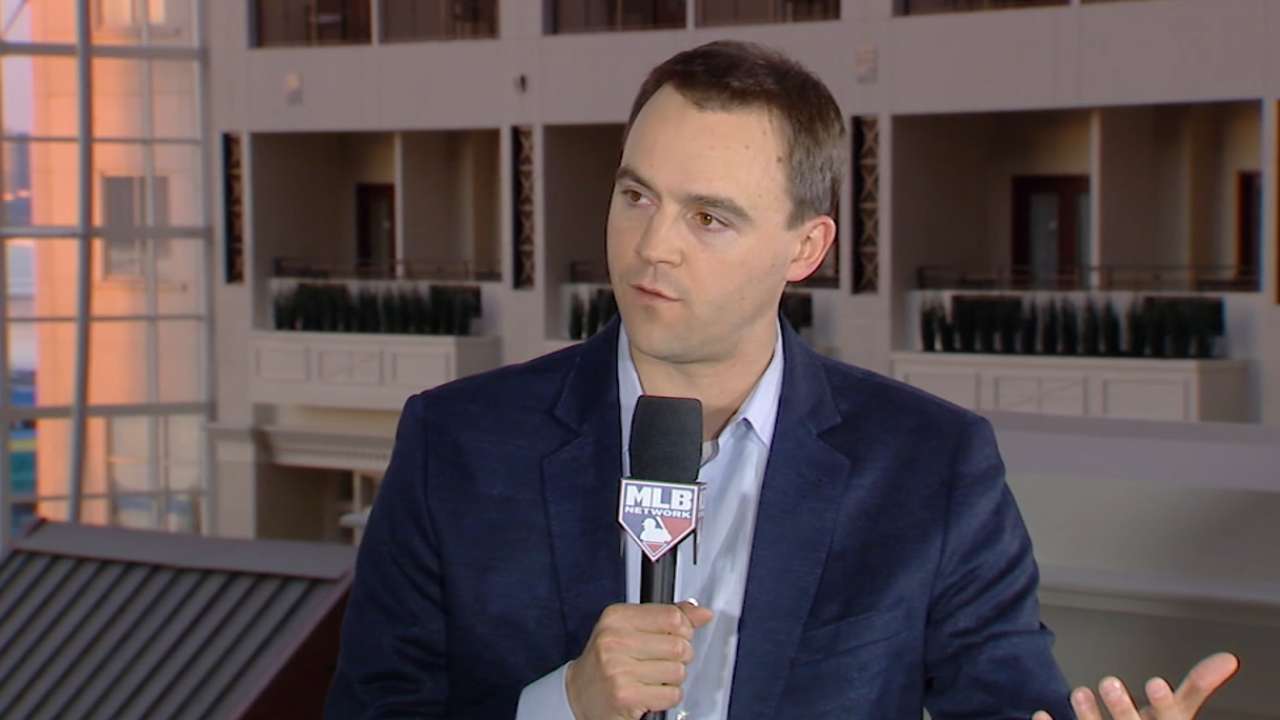 NATIONAL HARBOR, Md. -- Phillies general manager Matt Klentak said on Wednesday that the teams with the most successful rebuilds have stuck to their plans.
It is why the Phillies plan to stick to theirs.
It is why they have not been the proverbial "mystery team" this offseason, secretly pursuing a multiyear contract with outfielder Ian Desmond or jumping into the fray to acquire pitchers like Chris Sale or Wade Davis. It is why it is highly improbable the club will trade second baseman Cesar Hernandez, who will not be eligible for free agency until after the 2020 season, for a one-year rental like outfielder J.D. Martinez.
It is why if the Phillies make any more transactions this offseason -- and that is the plan -- they are likely to acquire a utility infielder, an extra outfielder or a relief pitcher.
That big-time power bat needed to help manager Pete Mackanin's offense? Not this offseason, unless a team decides to move one for very little in return.
"We have to identify the players that are ready," Klentak said of the club's young talents. "There is going to be a time when it is going to be time to sink or swim."
The time is 2017. The Phillies need to know if Roman Quinn or Aaron Altherr are part of the future. They need to know if Tommy Joseph can replicate his 2016 success. They need to know if Jerad Eickhoff, Vince Velasquez, Aaron Nola, Jake Thompson, Zach Eflin and Alec Asher can take steps forward in the rotation. They need to know if Hector Neris can close.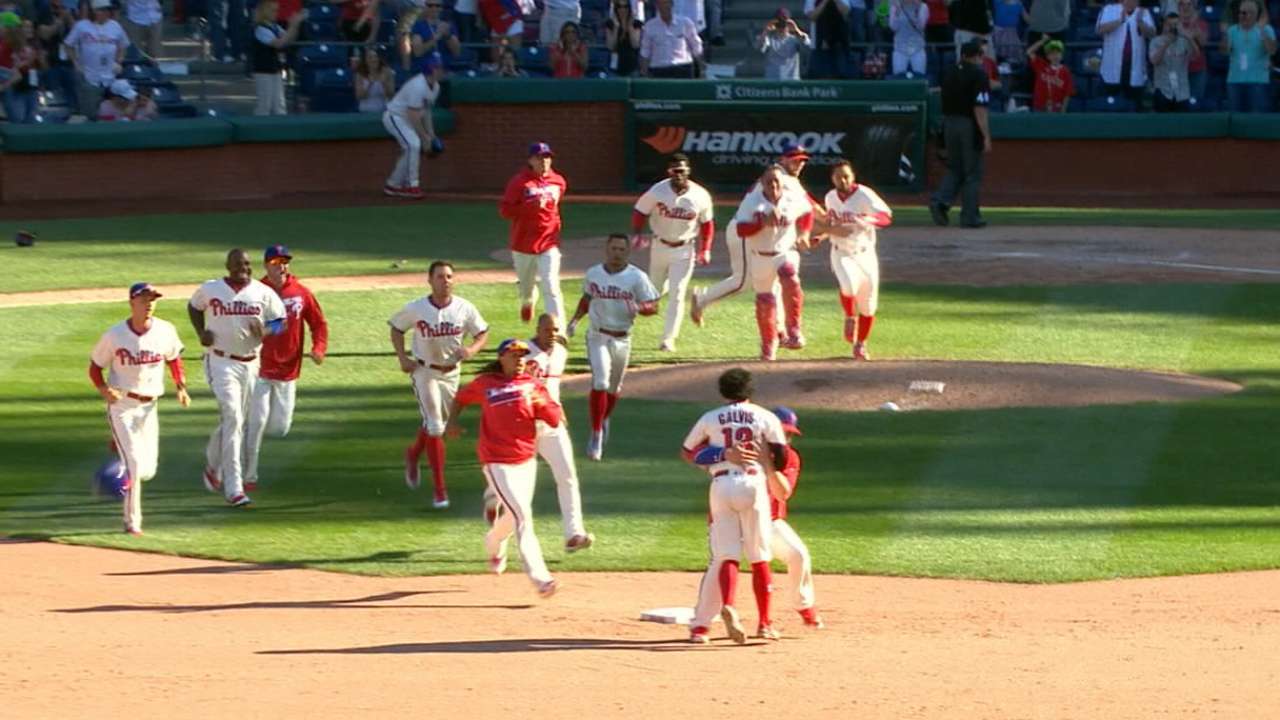 They also need to have a place for J.P. Crawford, Nick Williams or Dylan Cozens to play, if they play well enough in Triple-A Lehigh Valley to warrant a promotion.
Once the Phillies learn those things, then they will begin to spend money. And they will have money to spend because they have purposely focused this offseason on acquiring players on one-year contracts, giving them remarkable financial flexibility in the future.
The list of free agents in 2017-18 includes: Jonathan Lucroy, Eric Hosmer, Neil Walker, Todd Frazier, Lorenzo Cain, Martinez, Carlos Gonzalez, Jake Arrieta, Yu Darvish, Davis and Johnny Cueto, if he opts out of his contract. The list of free agents in 2018-19 includes: Manny Machado, Josh Donaldson, Bryce Harper, Andrew McCutchen, Adam Jones and Clayton Kershaw, if he opts out of his contract.
There have been reports that Harper could seek $400 million when he hits the open market. A reporter asked Klentak if he sees value in spending $200, $300 or $400 million on a player.
"I won't put a dollar figure on anything," Klentak said. "Markets develop the way that they develop and player values change over time. But I don't have any doubt that this franchise will make significant investments when the time is right."
But had the Phillies committed $70 million to somebody like Desmond, they would have decreased their ability to learn about Quinn, Altherr, Williams and Cozens. Say they learn one or two of those players are part of the future outfield. They can then allocate their resources elsewhere. And say they had committed $70 million to Desmond. It would be less money to pursue Harper, Machado or Hosmer.
"One of the advantages that we have as a big-market club is that we've been able to take advantage of the past couple of years to trade some key assets to get younger," Klentak said. "Another huge advantage we have is that we have a very dedicated ownership that we know will spend when the time is right. That combination of factors should -- on paper -- put the Phillies in a pretty good spot."
But the only way the Phillies believe they can get to that spot is if they stick to their plan. So far, they have.
Todd Zolecki has covered the Phillies since 2003, and for MLB.com since 2009. Follow him on Twitter and listen to his podcast. This story was not subject to the approval of Major League Baseball or its clubs.