MLB.com Columnist
Richard Justice
What should White Sox do next?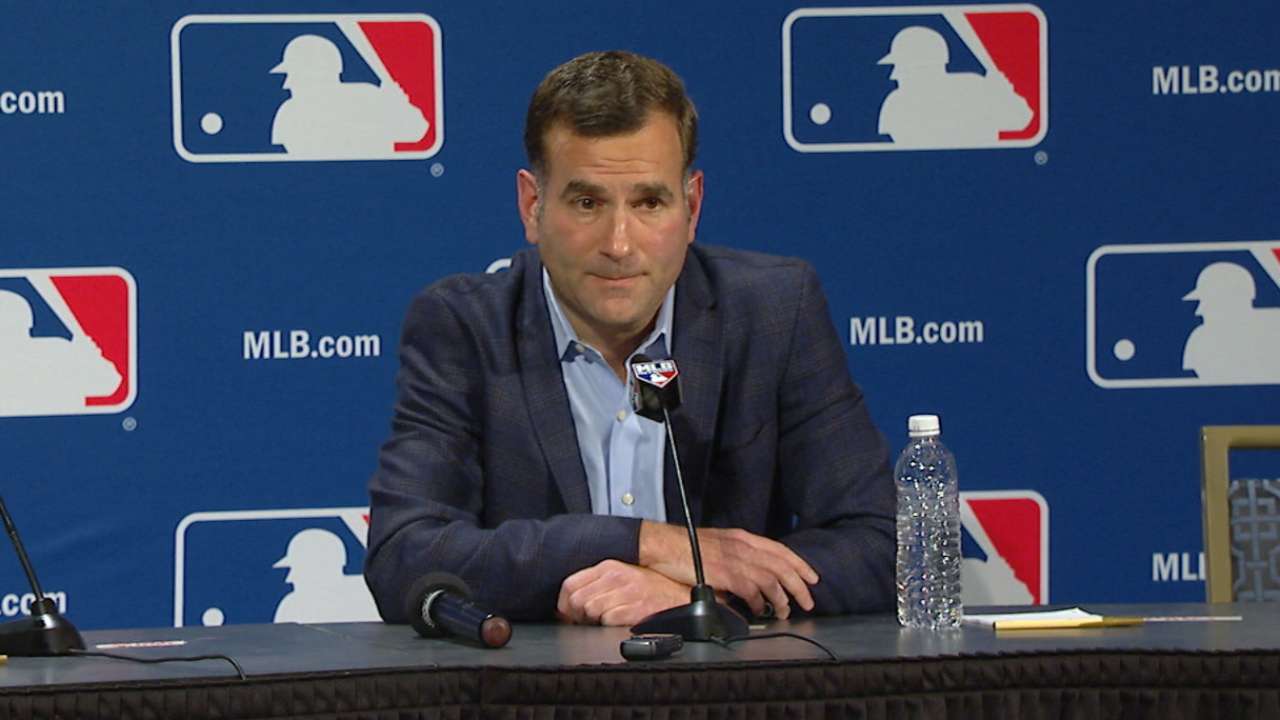 NATIONAL HARBOR, Md. -- White Sox general manager Rick Hahn is off to a great start. In trading Chris Sale and Adam Eaton, he has already acquired four of MLB's top 40 prospects in the entire game.
Maybe the first step -- the trading of Sale to the Red Sox -- was the hardest. Now, Hahn is full speed ahead into a rebuild that will reshape the White Sox around youth and energy.
• White Sox acquire Giolito, 2 prospects for Eaton
Change will come quickly as Hahn continues to find new homes for his best players. When he's done, the White Sox will have taken a huge step toward an exciting future.
As a public service -- and what are we here for if not to serve -- let's help the process along by suggesting destinations for five more White Sox.
Here goes:
Jose Quintana, LHP
Age: 27
2016 stats: 13-12, 3.20 ERA, 208 innings, 181 strikeouts, 1.163 WHIP
Contract status: Signed for two more seasons ($7 million, $8.85 million), plus two team options ($10.5 million, $11.5 million).
Best fit: Astros
Quintana would be a perfect finishing touch to a tremendous offseason remake. Astros general manager Jeff Luhnow has already made his team a consensus favorite to win the American League West by adding designated hitter/outfielder Carlos Beltran, outfielder Josh Reddick, catcher Brian McCann and right-hander Charlie Morton to a team that won 84 games. In four full Major League seasons, Quintana has averaged 204 innings with a 3.34 ERA. He's signed through a team-friendly contract for four more seasons. The Astros are one of the teams that has the prospects to satisfy the White Sox.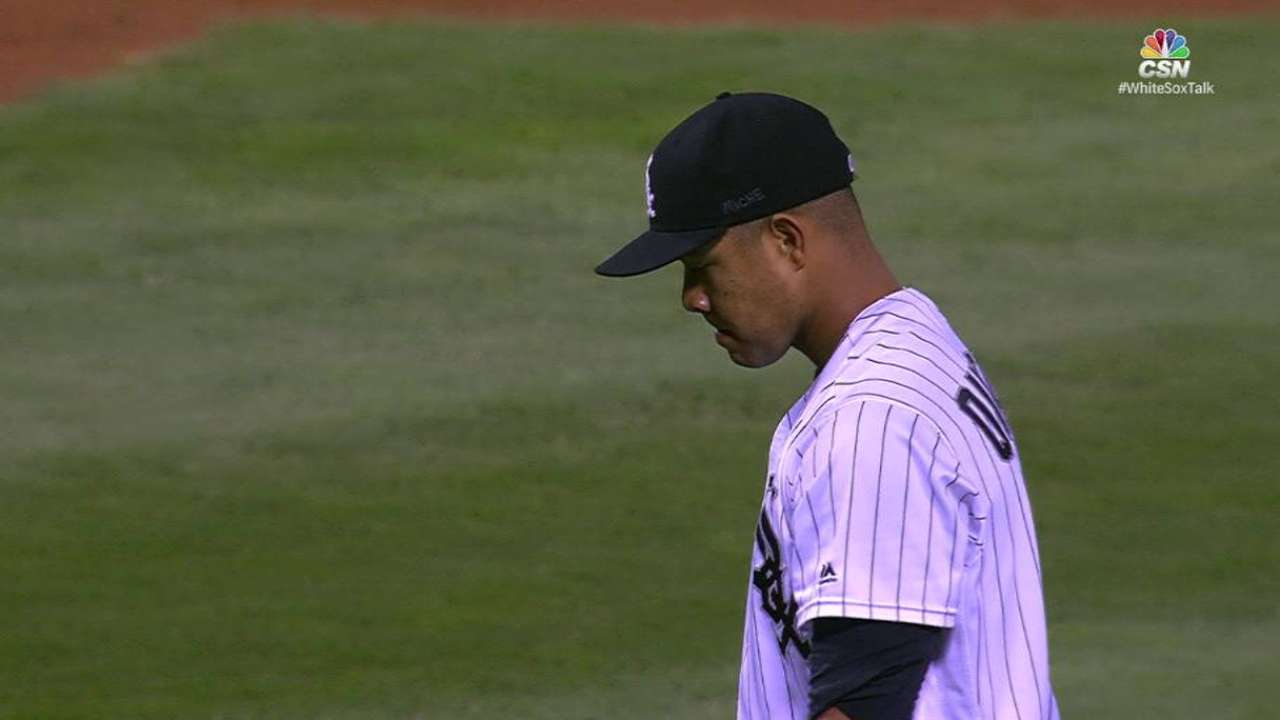 Jose Abreu, 1B/DH
Age: 29
2016 stats: .293 batting average, 25 home runs, 100 RBIs, .820 OPS
Contract status: Arbitration-eligible next three seasons, then a free agent.
Best fit: Rangers
Abreu is the perfect addition for a team that needs a middle-of-the-order bat. To put him in a lineup with Adrian Beltre, Jonathan Lucroy and Shin-Soo Choo would deepen a lineup that is already very good, and the front office doesn't seem inclined to trust Joey Gallo as its everyday first baseman just yet. General manager Jon Daniels has a deep enough farm system to make this deal, and because Abreu is still three seasons from free agency, this is far from a short-term fix.
Todd Frazier, 3B
Age: 30
2016 stats: .225 batting average, 40 home runs, 98 RBIs, .767 OPS
Contract status: Arbitration-eligible in 2017, then a free agent.
Best fit: Dodgers
This is a one-year arbitration case that would allow the Dodgers to focus on signing a free-agent closer if they are uncomfortable with the money it would take to re-sign third baseman Justin Turner. Turner may be a slightly better defensive player, but Frazier's 40 home runs and outgoing team-first personality would play well in any clubhouse.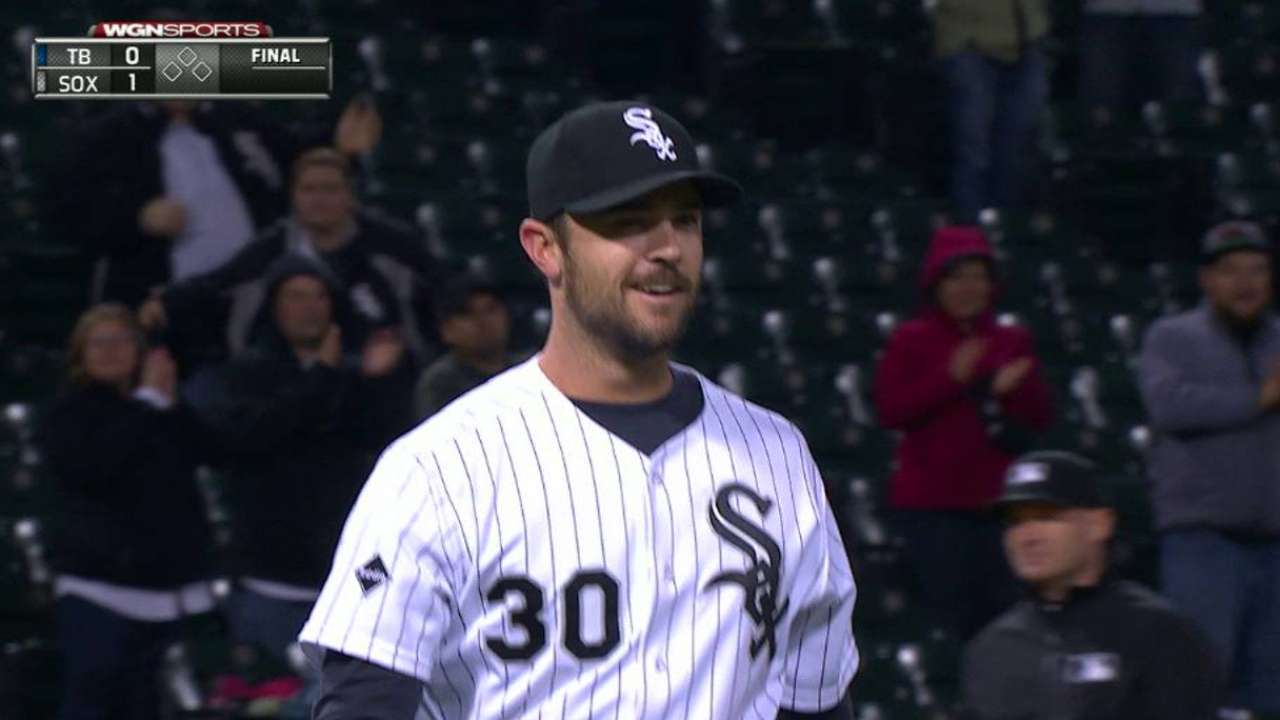 David Robertson, closer
Age: 31
2016 stats: 37 saves, 7 blown saves, 62 appearances, 62 1/3 innings, 3.47 ERA, 1.364 WHIP
Contract status: $12 million in 2017, $13 million in '18.
Best fit: Yankees
Robertson's contract looks like a bargain in the context of the prices closers are getting in 2017. To bring him back to the Bronx would pair him with Dellin Betances and create a new version of the super bullpen that Yankees had with Andrew Miller, Aroldis Chapman and Betances last season.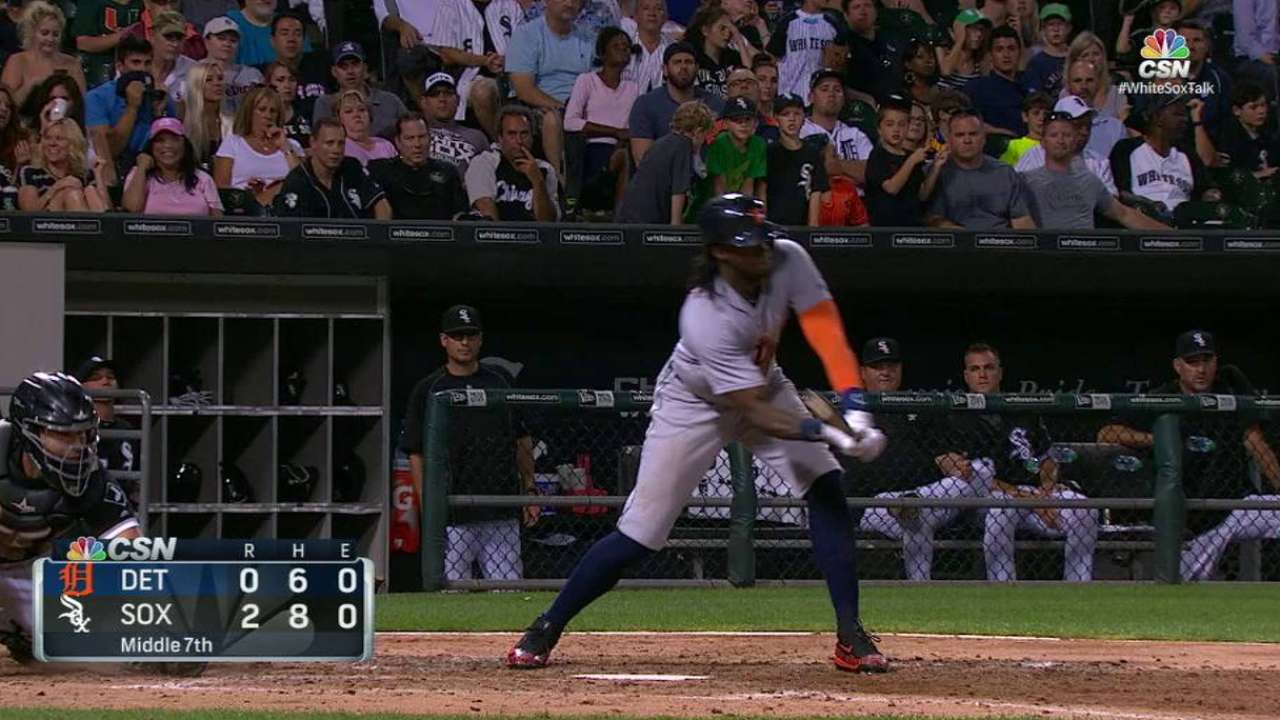 Nate Jones, RHP
Age: 30
2016 stats: 71 appearances, 70 2/3 innings, 3 saves, 2.29 ERA, 0.892 WHIP.
Contract status: Signed for 2017 ($1.9 million) and '18 ($3.95 million). Team options for '19 ($4.65 million) and '20 ($5.15 million). Mutual option for '21 ($6 million).
Best fit: Everywhere
This will be Hahn's easiest call. At least a dozen teams -- and probably more -- would love to have a 30-year-old reliever who can handle a variety of roles and is signed to a reasonable contract for the next four seasons. The Nationals, Mets, Rockies, Angels, Mariners and Royals are among the teams that almost certainly will be interested.
Richard Justice is a columnist for MLB.com. You can follow him on Twitter @richardjustice. This story was not subject to the approval of Major League Baseball or its clubs.