Blue Jays reaffirm Encarnacion deal unlikely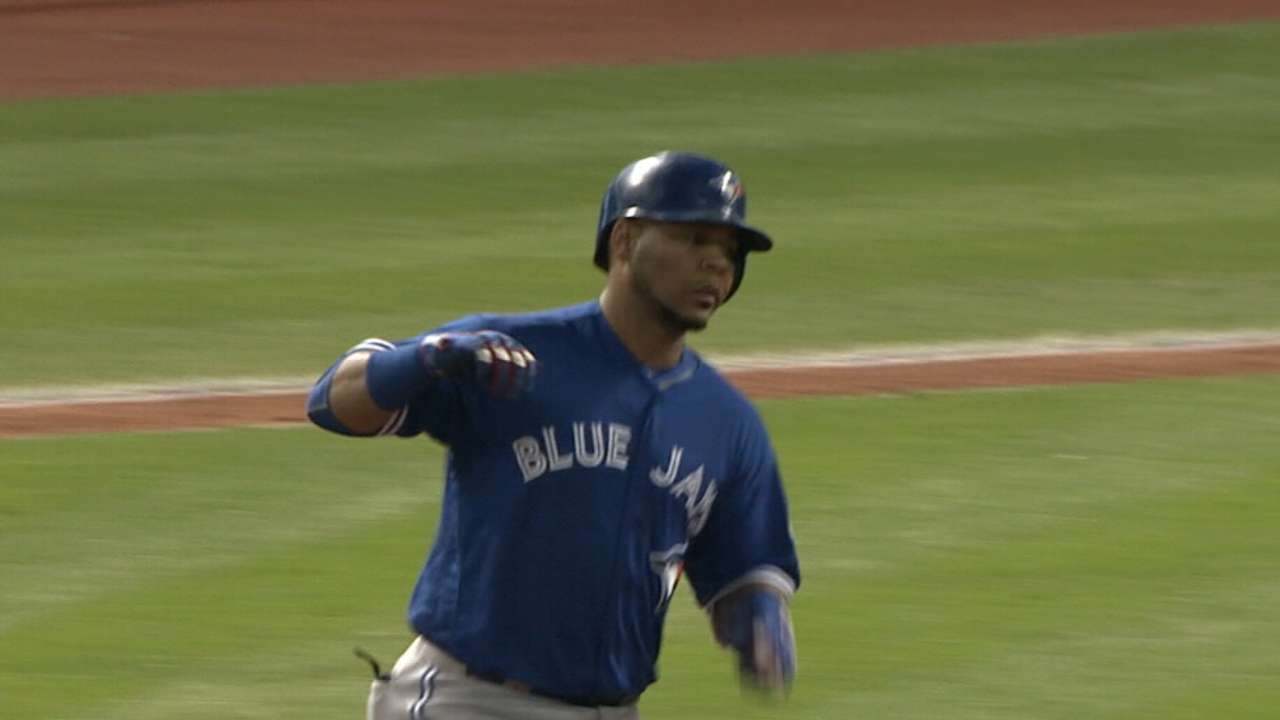 NATIONAL HARBOR, Md. -- The rumors surrounding Edwin Encarnacion and the Blue Jays just won't seem to go away, but the club hasn't changed its stance that a deal between these two sides is highly unlikely.
Blue Jays general manager Ross Atkins once again poured cold water over the notion that Encarnacion is still a viable candidate to return. Atkins' comments came less than an hour after a report surfaced on Wednesday afternoon that Toronto was a finalist for Encarnacion alongside Cleveland.
"It's the same," Atkins said when asked for an update on Encarnacion's situation. "There's nothing new to Edwin. There really is no news on that front. If there's a way, I don't see it. I don't think [agent] Paul Kinzer sees it either, but we haven't stopped trying."
By now, the obstacles standing in the way of a deal between Encarnacion and the Blue Jays are pretty clear. Toronto essentially closed the door on bringing back Encarnacion the moment it signed designated hitter Kendrys Morales to a three-year deal worth $33 million more than three weeks ago.
The Blue Jays would not have committed to a multi-year deal with Morales if they thought there was a realistic opportunity to sign Encarnacion at their preferred price. Toronto is believed to have somewhere in the range of $25 million left to spend, but the club is still looking for at least one outfielder, a backup catcher and a couple of arms for the bullpen.
If Toronto made a move on Encarnacion at this point it would come at the expense of an outfielder. That does not appear to be a concession the club is willing to make, especially after adding a platoon partner for Justin Smoak by signing Steve Pearce to a two-year deal earlier this week.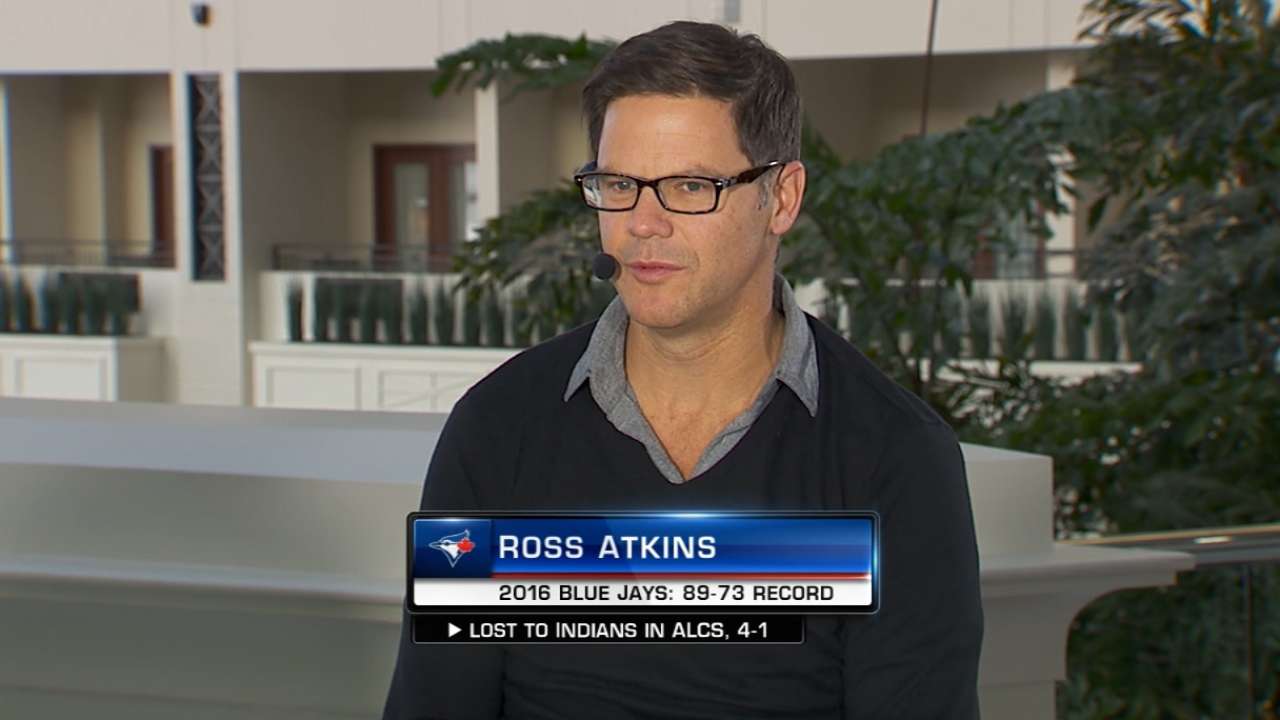 "There are several challenges to do it," Atkins said. "Maximizing every position on your roster is one. Getting the most out of Kendrys Morales, Steve Pearce and Justin Smoak and Edwin Encarnacion would be very difficult to do. That would be challenge No. 1. Then, what that money spent means, what we don't spend to acquire an outfielder and what are we doing at that position, and what are we doing at other positions with that level of dollar committed."
Encarnacion's market does not appear to have materialized as expected. Heading into this offseason it was realistic to believe that the Astros, Yankees, Red Sox and many other teams would take a strong run at him, but so far that has not been the case, and each of those organizations has seemingly moved on to other things.
There could still be an outside chance that a team like the Rangers will enter the mix, but the suitors seem limited at best. According to a report from Yahoo Sports, teams have yet to even offer a deal for three years and $60 million. That's a far cry from the four-year contract worth $80 million that Toronto made earlier this offseason but has since been taken off the table.
"Sure, but that's impossible," Atkins said when asked if he would have handled the situation differently if the club knew Encarnacion would still be available on Dec. 7. "It's just hindsight. Difficult to say. We feel good about our strategy, we do.
"I think if we knew the market would be less for any given player, if we knew that, we would factor that in. But how could you know that? I don't know the best way to think about that. What I can say is, we feel good about the strategy that we used and we really won't know until halfway through this summer, next summer and the summer after that."
Gregor Chisholm has covered the Blue Jays for MLB.com since 2011. Follow him on Twitter @gregorMLB and Facebook, and listen to his podcast. This story was not subject to the approval of Major League Baseball or its clubs.