Braves not sure Quintana would be a good fit
Club more likely to rely on young starters, prospects than trade for White Sox lefty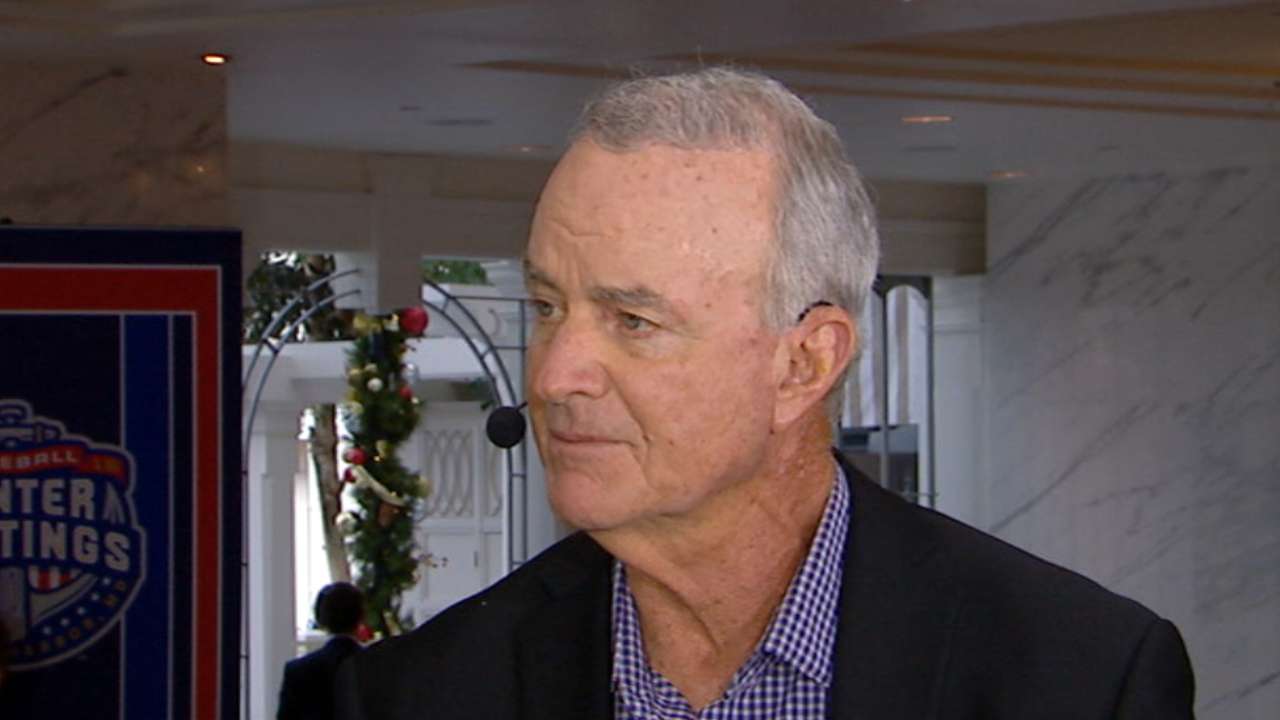 NATIONAL HARBOR, Md. -- An opportunity to gain what they view as a legit ace led the Braves to at least evaluate how deep they might be willing to dip into their prospect pool to acquire Chris Sale from the White Sox. But they don't seem too interested in creating a spot in their new-look rotation for White Sox lefty Jose Quintana, whose value may not trump what Atlanta could receive from its rising starting pitchers over the next few seasons.
"I don't think you'll see [Quintana] traded here, but I think there are a number of clubs, including us, who wouldn't be opposed to having a discussion," Braves president of baseball operations John Hart said. "We like Quintana, but it's not Sale. It's controlled and it's left-handed and it's young and it's athletic. It certainly would be good for us. But where does he fit in the scheme of things?"
As the White Sox begin a rebuild that has already provided impressive returns for Adam Eaton and Sale, they may be willing to trade Quintana, a 27-year-old left-hander who has posted a 3.35 ERA while totaling 129 starts over the past four seasons. The Colombia native can be controlled through the 2020 season at an average annual cost of approximately $9.3 million.
These are impressive credentials that could net the White Sox a strong return from a team looking to add a strong starter who could provide an immediate impact. The Braves have done their due diligence by asking about Quintana and the Rays' Chris Archer. But it appears they're more interested in sticking with their plan to fill their 2017 rotation with a few short-term options (R.A. Dickey, Jaime Garcia and Bartolo Colon) who won't block the path for their young starters, who could be deemed big league ready within either of the next two seasons.
• Snitker: Braves' goal must be to win NL East
"It comes down to needs and wants," Braves general manager John Coppolella said. "We don't have needs with starting pitching. Do we want a No. 1 starter and is Chris Sale a No. 1 starter? Yeah. Do we want Jose Quintana? I don't think Jose Quintana is Chris Sale. Does he have an extra year of control? Yes. For us, who is to say one of our young kids can't turn into Jose Quintana?"
At any point next season, the Braves could provide a rotation spot to Mike Foltynewicz, Aaron Blair or Matt Wisler. Foltynewicz will likely begin the season in the rotation, and he is the only member of this trio who can currently be projected to develop into a legitimate No. 1 or No. 2 starter.
Atlanta's next wave of starting-pitching prospects includes Sean Newcomb, Max Fried and Patrick Weigel, a trio of young hurlers who each have the potential to develop into a front-line starter. Instead of potentially having to use two members of this group or other prospects to acquire Quintana or Archer, the Braves would rather keep open the possibility that at least a couple of these prospects will soon provide Quintana-like value to a rotation, which could also include Julio Teheran through at least 2020.
"If some deal falls into our laps, we're always going to look at it because we're always going to be opportunistic," Coppolella said. "But I don't feel we have to make a trade for a starting pitcher, especially after having already acquired [three] starting pitchers this offseason."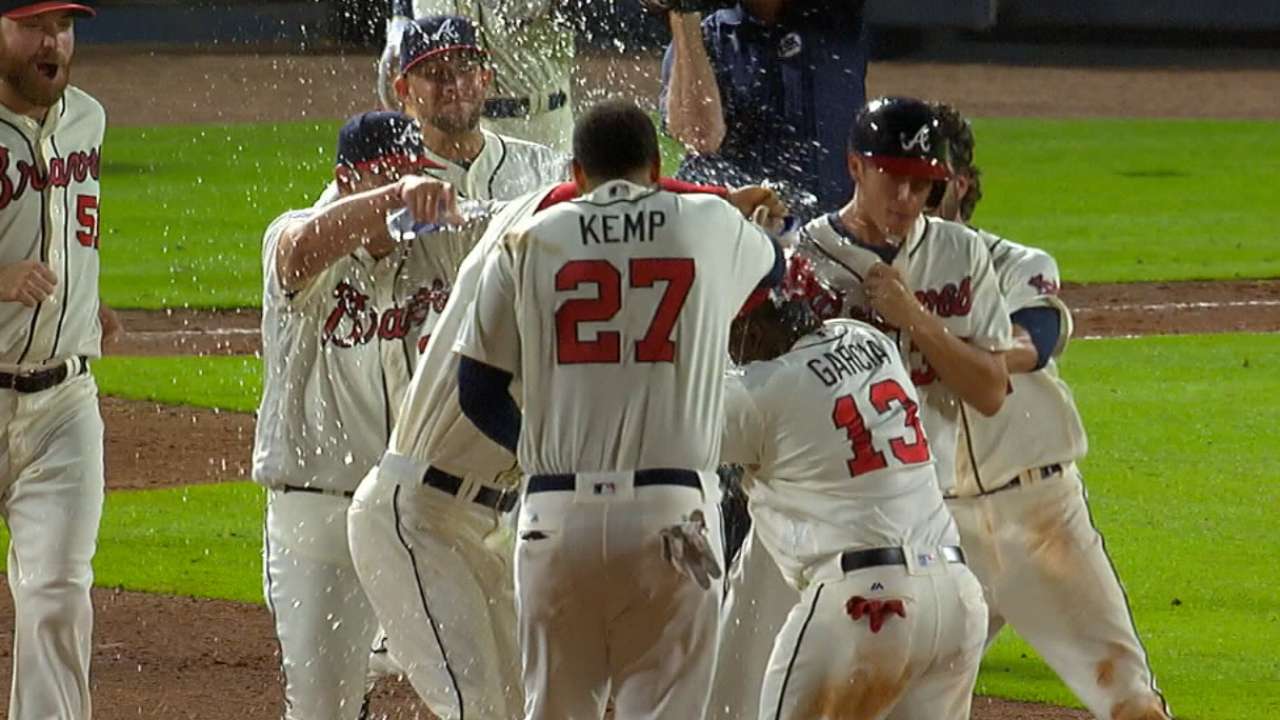 Though the Braves may exit the Winter Meetings on Thursday without having made a deal, they still will feel comfortable with what they have done during what has still been a very busy offseason. Their decision to strike quick with the one-year contracts for Colon and Dickey and then trade for one year of Garcia has put them where they want to be, in position to allow their prospects to further develop without being blocked.
"We knew what it was that we felt worked best for us," Hart said. "These were guys that fit for us. Had we waited, we weren't going to get [Colon and Dickey]. If we'd have come to the Meetings with all of this that is going on with people looking for fourth or fifth starters, guys who eat innings, these guys would be desirable. We'd be in big competition for these guys. In fact, we've had a lot of guys tell us that, that 'you picked our pocket' by getting those guys."
Mark Bowman has covered the Braves for MLB.com since 2001. This story was not subject to the approval of Major League Baseball or its clubs.