A's content to lay groundwork at Meetings
Player acquisitions likely to come further down the line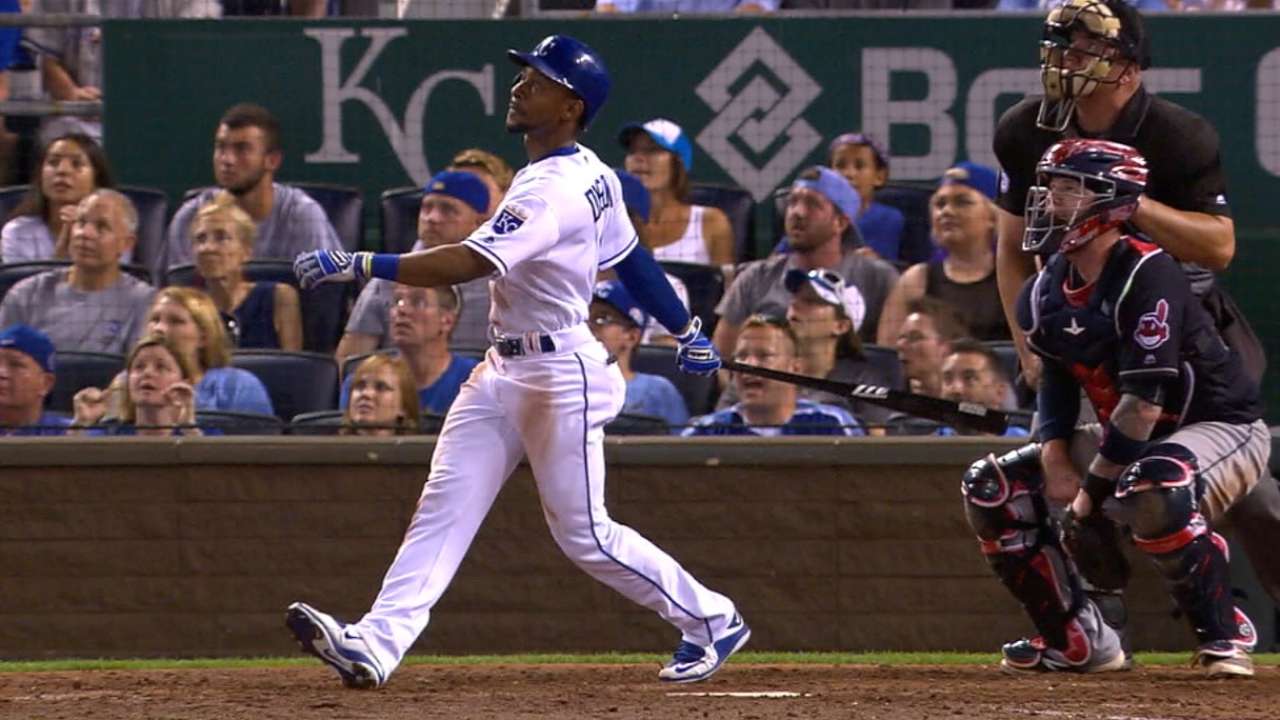 NATIONAL HARBOR, Md. -- All is quiet on the A's front, as the Winter Meetings reach the final stages without the club so much as making a peep.
"It's not impossible" that changes ahead of Thursday afternoon's departure, general manager David Forst said Wednesday, but he also forecast those chances as "unlikely."
MLB.com and MLB Network have wall-to-wall coverage of the 2016 Winter Meetings from the Gaylord National Resort & Convention Center outside Washington, D.C. Fans can watch live streaming of all news conferences and manager availability on MLB.com, including the Rule 5 Draft on Thursday at 6 a.m. PT.
"Not for lack of conversation or lack of ideas," Forst said, "just maybe moving at different speeds."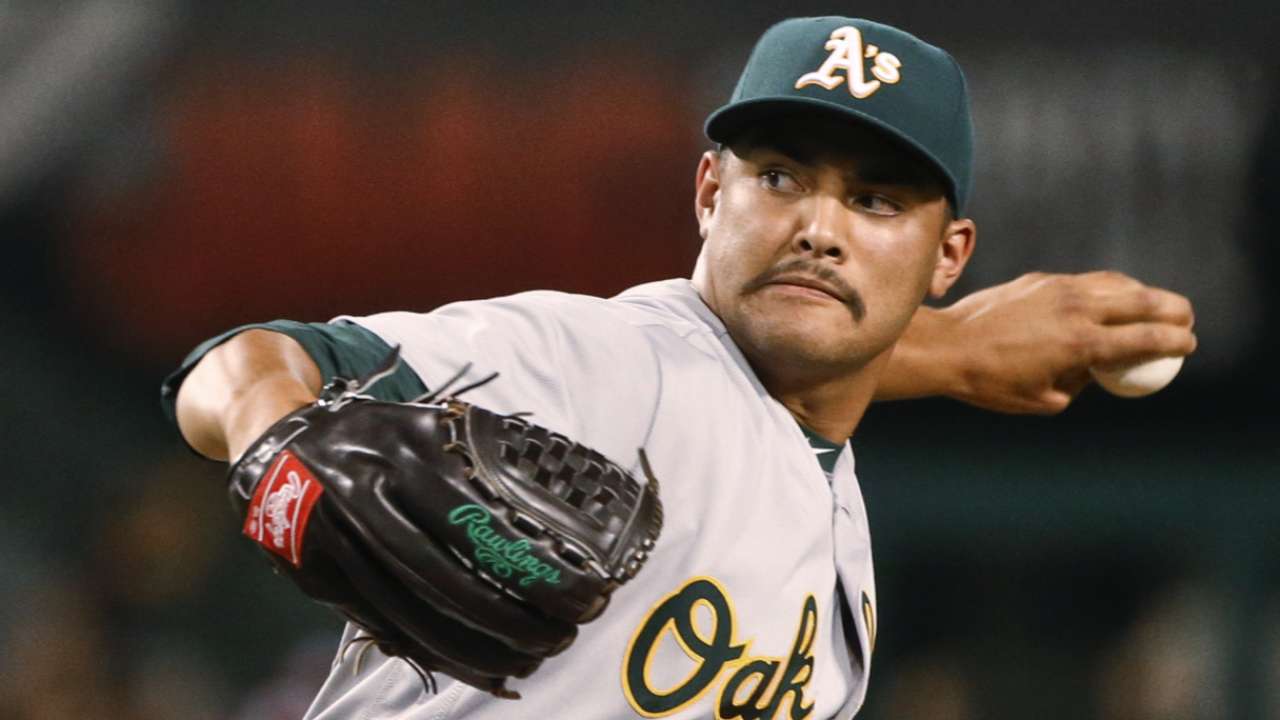 The A's need a center fielder, and a handful of them have already found new homes this week; Carlos Gomez is set to return to Texas, while Ian Desmond left the Rangers for the Rockies, taking a pair of free agents off the board, and costly ones. The A's are more inclined to seek low-cost options and even likelier to find their match via trade.
Kansas City speedster Jarrod Dyson has already surfaced as one such trade target, but the A's continued to cast a wide net Wednesday.
"We've talked about things other than center field," said Forst, whose staff is also eyeing a second baseman and a veteran starter. "This environment is good for back and forth and ideas, but it's all conversation right now. I wouldn't say we're in any different position than yesterday."
• Melvin balancing winning now, rebuilding
A flurry of activity could easily ensue post-Winter Meetings, as is often the case. The A's didn't acquire outfielder Khris Davis until February ahead of the 2016 season and also added infielder/outfielder Chris Coghlan during Spring Training -- a move that was in the makings for months.
"It's always a two-way street, whether it's with a free agent or another team," Forst said. "It's a function of the other side's pace as well as ours."
Worth noting
• A's head trainer Nick Paparesta visited right-hander Chris Bassitt on Wednesday and reported him to be in great shape, Forst said. Bassitt, who underwent Tommy John surgery in May, is "hitting every mark in his rehab" and should be a rotation option midseason.
• Right-hander John Axford will likely play for Team Canada in the World Baseball Classic, while fellow reliever Liam Hendriks is still mulling an offer from Team Australia. Davis is already confirmed to represent Mexico.
• The A's 40-man roster is full, precluding them from making a selection in the Major League portion of Thursday's Rule 5 Draft, barring a move.
Jane Lee has covered the A's for MLB.com since 2010. This story was not subject to the approval of Major League Baseball or its clubs.