Seattle adds pitching depth in deal for Heston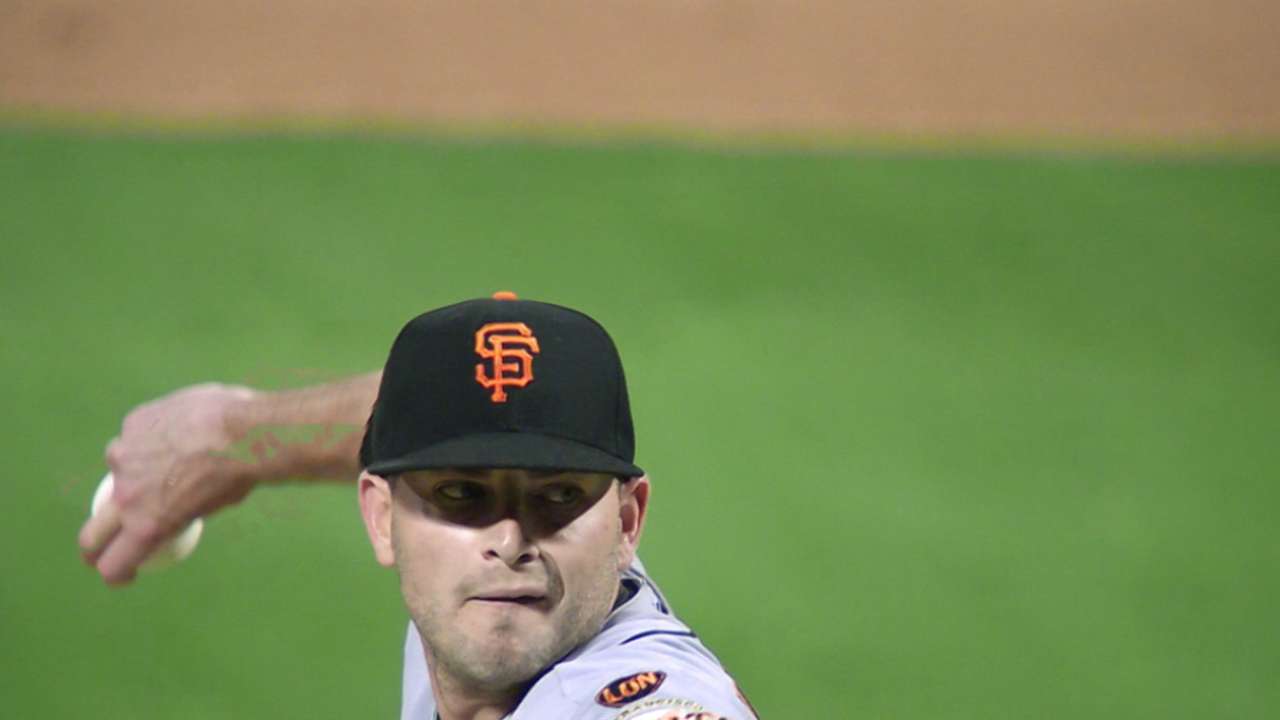 NATIONAL HARBOR, Md. -- Right-hander Chris Heston, who threw a no-hitter in a strong 2015 rookie season before spending most of last year in Triple-A and on the disabled list, was traded from the Giants to the Mariners for a player to be named on Wednesday.
The deal was the seventh trade in the past month by Mariners general manager Jerry Dipoto, but his first move of the Winter Meetings, which conclude Thursday. Richie Shaffer, a utility player acquired from the Rays last month, was designated for assignment to open a spot on the 40-man roster for Heston.
"Adding Chris is another move in our continuing effort to build a deep and flexible pitching staff," Dipoto said. "His composure and solid feel to pitch has produced positive results at all levels throughout his career."
Dipoto came to the Gaylord National Resort & Convention Center in search of a veteran mid-rotation starting pitcher, and that search continues as Heston figures more as organizational depth, though he's shown the ability to be a productive Major League starter when healthy.
Heston went 12-11 with a 3.95 ERA in 31 starts in 2015, but threw just five innings for the Giants in four relief outings in '16, while allowing six runs on nine hits. He was 2-9 with a 4.54 ERA in 15 games, including 14 starts, for Triple-A Sacramento before going on the 60-day disabled list in June with an oblique injury.
The Giants were looking to move Heston to open a spot on their 40-man roster for closer Mark Melancon, who has agreed to terms on a four-year deal.
That move may be all the Mariners pull off at the Winter Meetings as Dipoto is scheduled to fly back to Seattle early Thursday and said his team won't make a selection in the morning's Major League portion of the Rule 5 Draft, given that his 40-man roster is full.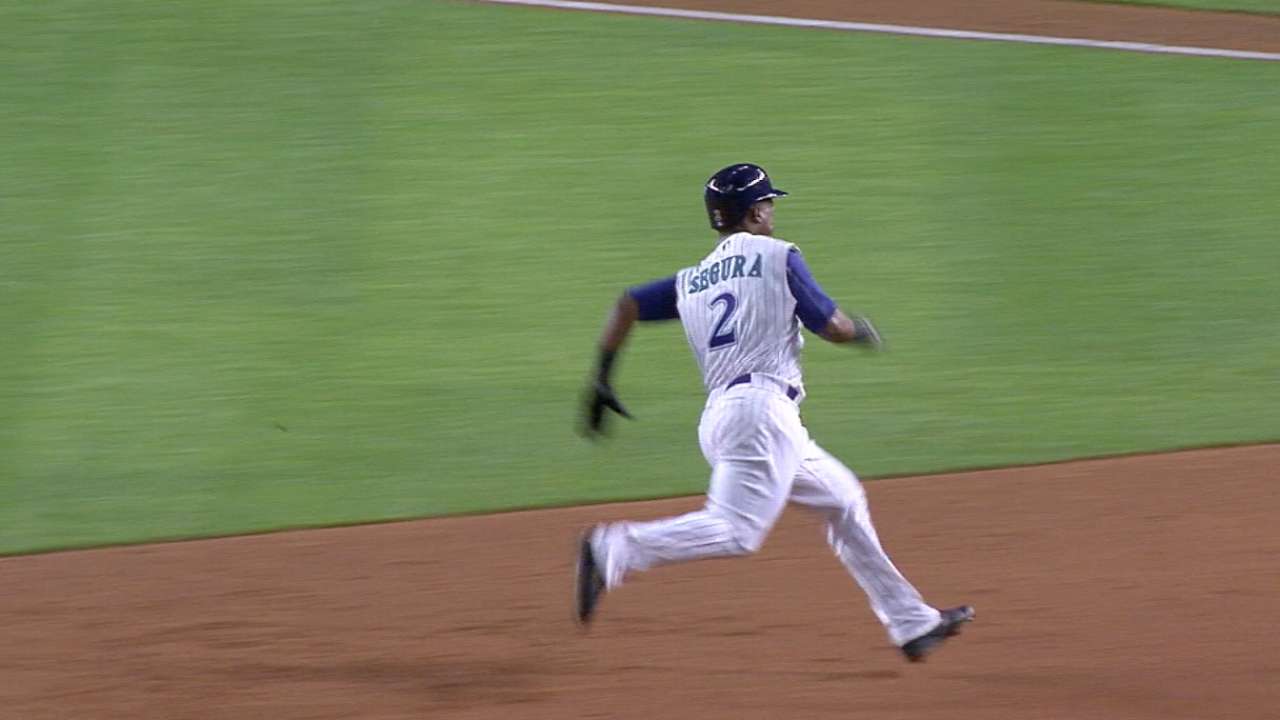 Dipoto said the trade market for a proven mid-rotation starter remains sluggish as teams continue weighing all options in a market where the free-agent crop is very thin.
"We've definitely set some stages and made some progress," he said. "I don't feel anything is at a tipping point right now. But that's kind of how discussions -- whether a trade or negotiations -- go. You might not think you're in the right ballpark and 10 minutes later, you're in the red zone. Anything is possible.
"We have had more than our fair share of activity and discussion, and I'm sure that will continue tonight and into tomorrow. And my guess is if we leave here without filling our needs, it will continue into Friday and next week."
Dipoto has focused mostly on trade possibilities, but has made preliminary contact on available free agents as well. According to a source, the Mariners indeed talked to representatives for Mark Trumbo, even though the slugger doesn't seemingly fit Seattle's current plans.
Dipoto declined to comment on Trumbo specifically, but he acknowledged doing due diligence on a number of available veterans in order to "understand where the industry stands" and prepare for any situations that might arise in trade circumstances with teams that might have various needs.
"We're trying to be as prepared as we can be," Dipoto said. "As a result, we've checked in with some free agents, but haven't taken it too far down the road with any."
Greg Johns has covered the Mariners since 1997, and for MLB.com since 2011. Follow him on Twitter @GregJohnsMLB and listen to his podcast. This story was not subject to the approval of Major League Baseball or its clubs.