Scioscia: Trout's call on playing in Classic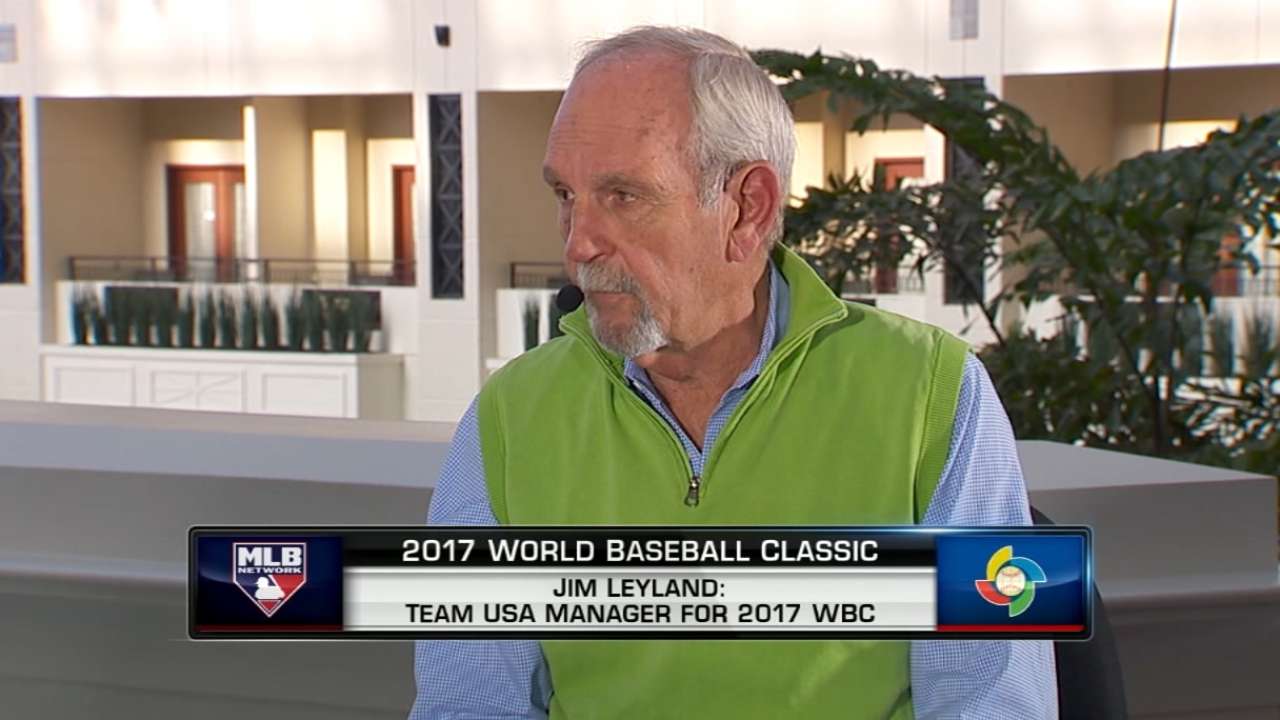 NATIONAL HARBOR, Md. -- The addition of the man many in the industry consider the best baseball player on the planet would be a boon to Team USA in the upcoming World Baseball Classic.
So far, Angels center fielder and American League MVP Mike Trout has not revealed whether he'll join the team or not. Naturally, his manager, Mike Scoiscia, was asked about it during the annual manager's media session at the Winter Meetings.
• Tickets for the 2017 World Baseball Classic
Scioscia said he talked to Trout about it in September and told him what he told reporters on Wednesday afternoon.
"It's his decision," Scioscia said. "He'll be ready for the season whether he plays there or plays in a normal spring, but it's Mike's decision. I don't know if he's made any decision yet."
Doug Miller is a reporter for MLB.com. Follow him on Twitter @DougMillerMLB. This story was not subject to the approval of Major League Baseball or its clubs.