Scioscia confident Angels will rebound in '17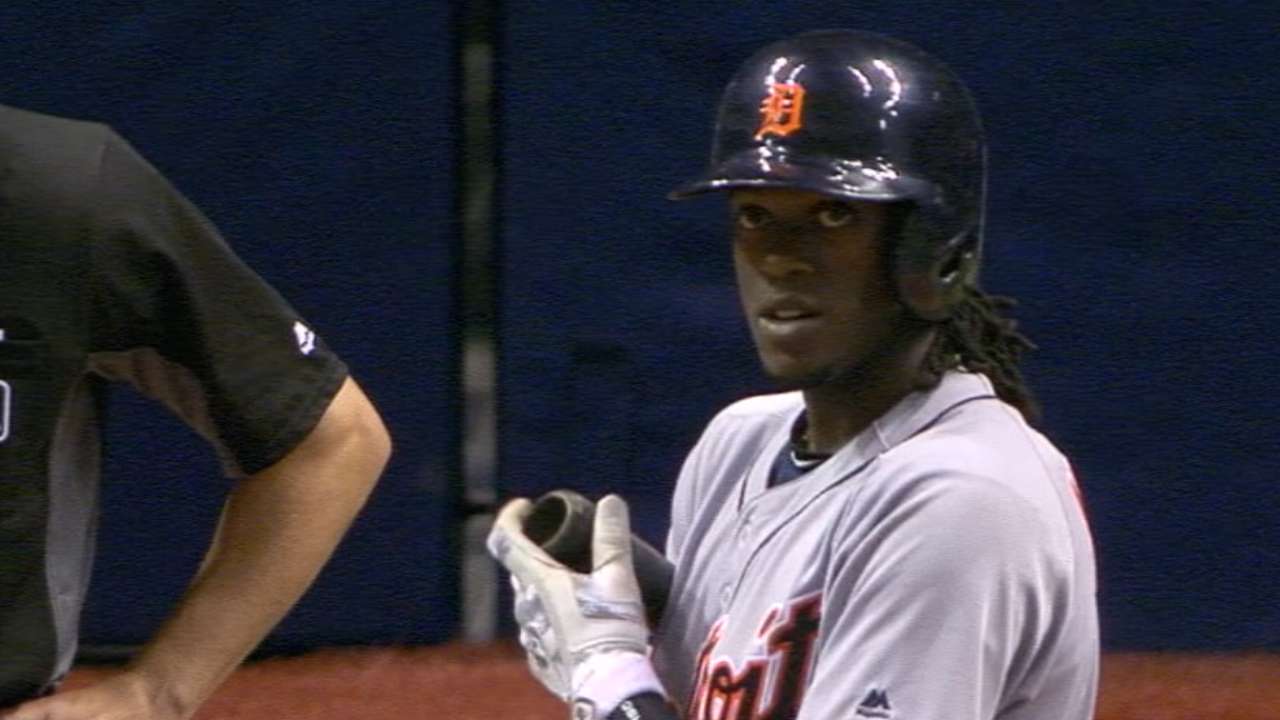 NATIONAL HARBOR, Md. -- Immediately after his team's disappointing 2016 season, Mike Scioscia expressed confidence that the injury-ravaged Angels were a much better club than their 74-88 record would indicate.
After several offseason roster alterations and with the expectation that quite a few more will happen before Spring Training, the longest-tenured manager in Major League Baseball stuck by that assessment on Wednesday afternoon during his annual meeting with the media at baseball's Winter Meetings at the Gaylord National Resort & Convention Center outside Washington, D.C.
"I think we will be better, no doubt, [on] Opening Day of 2017 than we were probably after the first month of 2016," Scioscia said. "We're going to welcome any depth that [general manager] Billy [Eppler] can find, and we are better. To what extent, we'll see when you start playing games."
Eppler has already done significant work reshaping the big league club, trading with Detroit for left fielder Cameron Maybin, signing free-agent right-hander Jesse Chavez to compete for a role in the rotation, re-signing resurgent reliever Andrew Bailey and adding depth in the outfield with Ryan LaMarre. But there is more to be done.
The Angels would ideally like an experienced second baseman, a fourth outfielder and arms that are versatile enough to provide depth in the rotation and bullpen.
"Whether something happens now, whether something happens between now and Spring Training or something happens during Spring Training, I think that I really anticipate us adding some more depth at some of the positions we're talking about," Scioscia said.
Ideally, the club would fill the opening at second base while adding a left-handed presence to its lineup. With the exception of right fielder Kole Calhoun, the batting order is loaded with right-handers Mike Trout, Albert Pujols, C.J. Cron, Yunel Escobar, Andrelton Simmons, Maybin and the current catching tandem of Jett Bandy and Carlos Perez.
"But you don't always get your Christmas list answered exactly where you want it," Scioscia said. "But we definitely need some depth there. I know that Billy is working hard on it."
Scioscia, the former All-Star catcher, knows that success generally begins with the pitching staff. The team lost ace Garrett Richards last year to a partially torn anterior cruciate ligament, and he will attempt to pitch in 2017 without having had Tommy John reconstruction surgery. Right-hander Matt Shoemaker is coming back from a fractured skull when he was hit by a line drive in early September. Lefty Tyler Skaggs was rebounding from his own Tommy John surgery last year and made only 10 starts. The team picked up veteran righty Ricky Nolasco midstream.
"It's going to be better with the reinstitution of Garrett Richards as a lead dog in the rotation, with Matt Shoemaker coming off of probably a 12-start stretch in which he really learned something and pitched like a legitimate No. 1, with Tyler Skaggs getting hopefully all the cobwebs of his rehab of Tommy John and ready to go," Scioscia said. "You saw Nolasco improve the last month. He made some big adjustments, and Chavez and [Alex] Meyer, all the way down.
"That's going to be the biggest improvement in our club, is going to be our starting pitching."
If that happens, the Angels expect to win. It's what the organization has become accustomed to since Scioscia took the reins in 2000.
"A couple years ago, won 98 games, slipped to 85, and last year we were decimated with injuries," Scioscia said.
"Losing is not easy. … These hard times hopefully serve a purpose to make us better and we can reach our goal."
Doug Miller is a reporter for MLB.com. Follow him on Twitter @DougMillerMLB. This story was not subject to the approval of Major League Baseball or its clubs.