MLB.com Columnist
Jim Callis
Red Sox trade 'best farm' title for pennant pole position
Latest Dombrowski deal sends MLB's No. 1 prospect, more young talent to Chicago to land Sale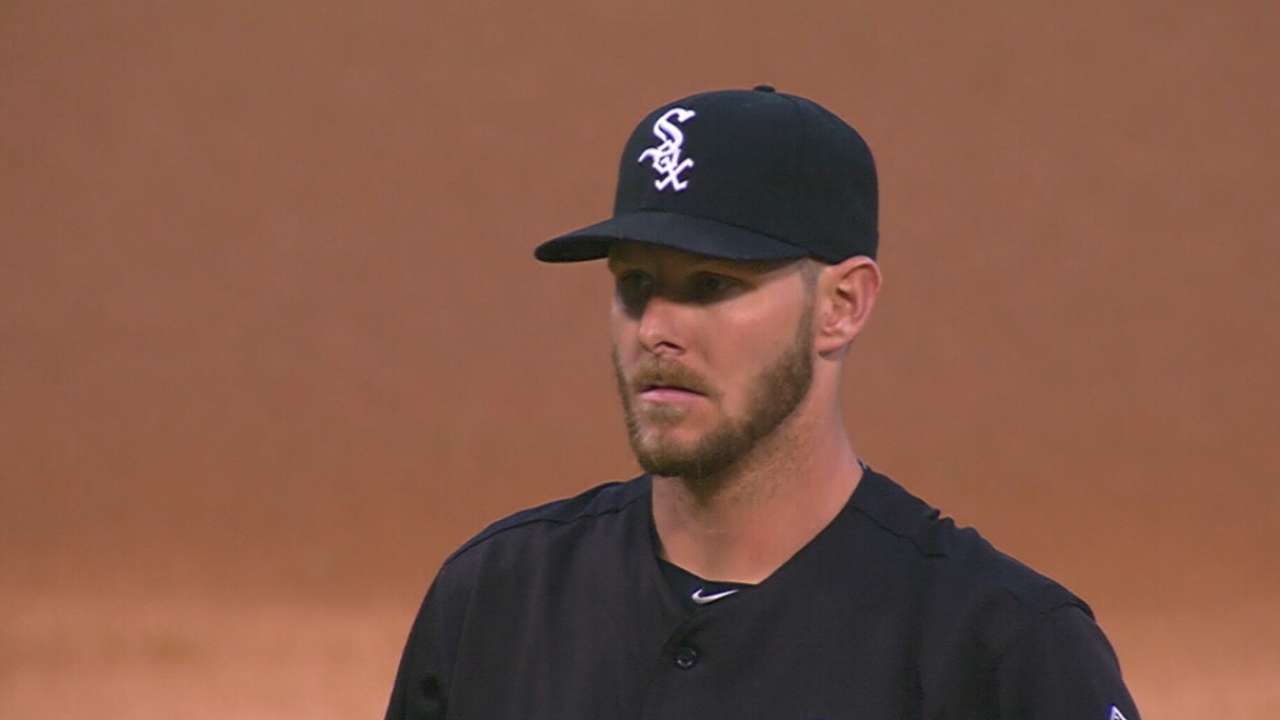 NATIONAL HARBOR, Md. -- When Dave Dombrowski took over as the Red Sox's president of baseball operations on Aug. 18, 2015, the organization resided in last place in the American League East, but at the time it could bank on the promise of the game's best farm system.
The Red Sox won the AL East in Dombrowski's first full season on the job, and after he pulled off the biggest blockbuster deal of the Winter Meetings on Tuesday, they're the favorites to win the 2017 AL pennant. But as the big league club's fortunes have risen, Boston's system has headed in the opposite direction -- and those developments aren't unrelated.
The purpose of any farm system is to help its Major League club win. And the Red Sox's system is doing that, as Dombrowski has elected to trade several of the organization's best prospects for veterans who could contribute immediately.
Dombrowski's first major deal came in November 2015, when he sent outfielder Manny Margot, shortstop Javier Guerra, left-hander Logan Allen and infielder Carlos Asuaje to the Padres for closer Craig Kimbrel, who would earn his fifth All-Star Game berth in his first year in Boston. Dombrowski went back to San Diego in July for another All-Star in left-hander Drew Pomeranz, surrendering an elite right-hander in Anderson Espinoza in what seemed like an overpay to many at the time and looked worse when Pomeranz came down with forearm soreness.
• Red Sox Top 30 Prospects list
Dombrowski had a busy Tuesday, executing the first two trades of the Winter Meetings. He got warmed up by sending Travis Shaw, two farmhands (infielder Mauricio Dubon, right-hander Josh Pennington) and a player to be named to the Brewers for Tyler Thornburg. Then the Red Sox landed the biggest prize on the trade market at a huge cost.
Five-time All-Star Chris Sale arrived from the White Sox in exchange for second baseman Yoan Moncada, right-handers Michael Kopech and Victor Diaz and outfielder Luis Alexander Basabe. Moncada is the consensus No. 1 prospect in baseball, and no one can remember the last time such a player had been traded. Kopech draws Noah Syndergaard comparisons, and if both he and Moncada reach their ceiling, Chicago's rebuilding project will be in very good shape.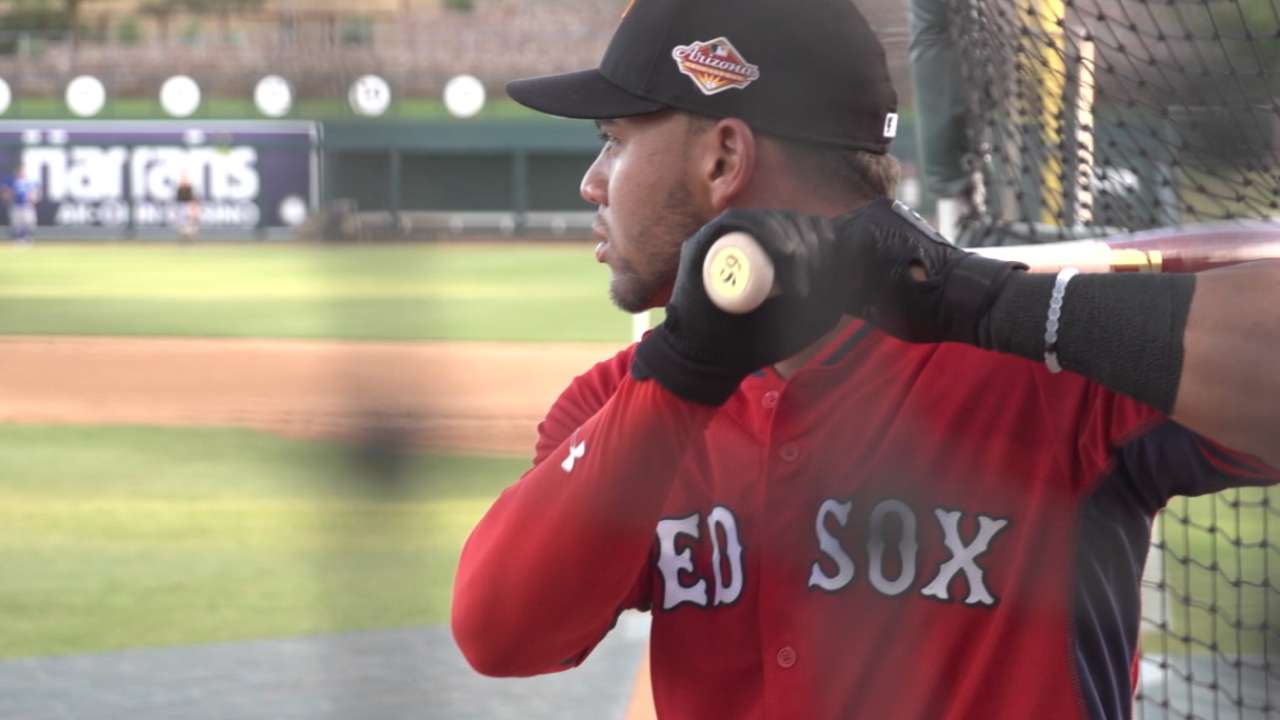 Of course, prospects aren't sure things, and Kimbrel, Pomeranz, Thornburg and Sale are all surer things than any of the players Boston gave up to acquire them. The Red Sox still have one of baseball's best prospects in outfielder Andrew Bentinendi, who's No. 5 on MLBPipeline.com's Top 100, but will graduate off the list with another week of big league at-bats in April. Third baseman Rafael Devers (No. 16) and left-hander Jason Groome (No. 31) are two more blue-chip talents, but their Minor League depth starts to drop off sharply after that.
Based mostly on Benintendi, Devers and Groome, Boston's system still ranks in the middle of the pack. In a hypothetical world where the Red Sox had held on to all of their prospects, their system would still be the game's best. Moncada (No. 1), Espinoza (No. 13), Margot (No. 26) and Kopech (No. 30) are all Top 100 Prospects; Dubon and Asauje could be big league regulars or at least valuable utility men; and Basabe, Guerra, Allen, Pennington and Diaz are all promising if raw.
No one in Boston will have any qualms if Dombrowski's maneuvering results in pennants and World Series championships. But if it doesn't and several of the traded prospects realize their potential, it will be easy to wonder what might have been.
MLB.com and MLB Network has wall-to-wall coverage of the 2016 Winter Meetings from the Gaylord National Resort & Convention Center outside Washington, D.C. Fans can watch live streaming of all news conferences and manager availability on MLB.com, including the Rule 5 Draft on Thursday at 9 a.m. ET.
Jim Callis is a reporter for MLB.com. Follow @jimcallisMLB on Twitter. This story was not subject to the approval of Major League Baseball or its clubs.