Orioles not in market for Bautista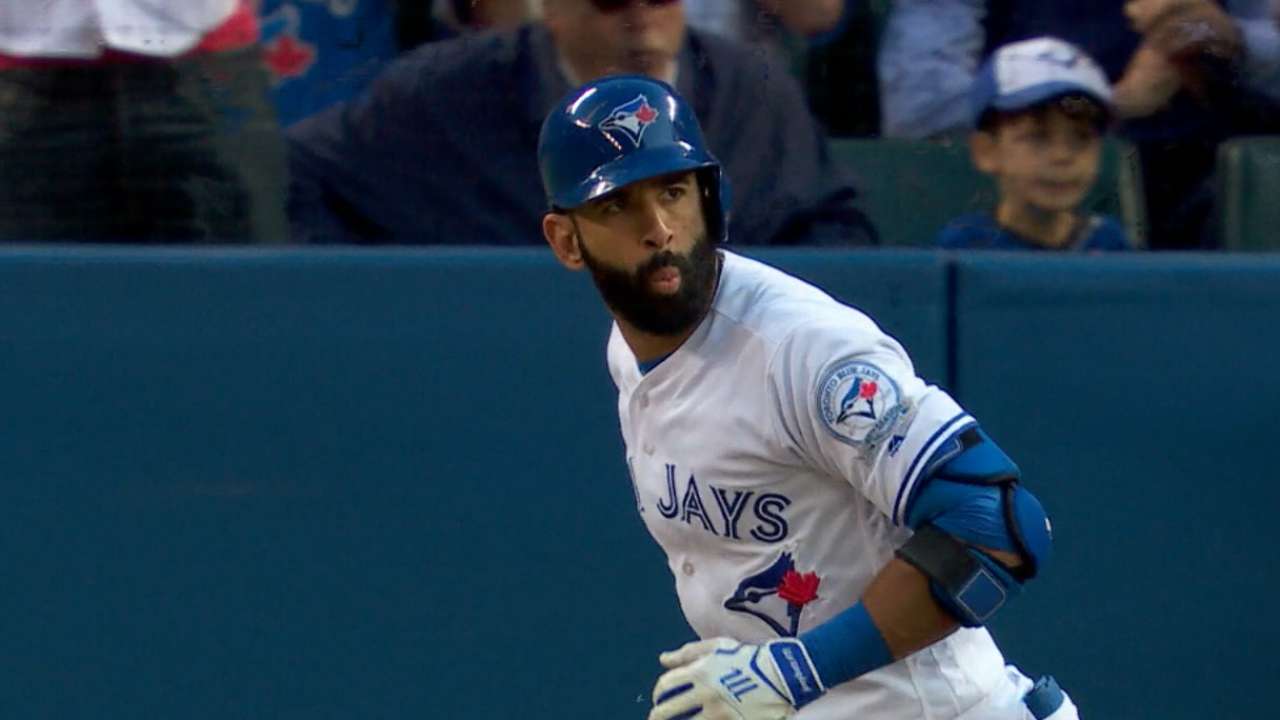 NATIONAL HARBOR, Md. -- Count the Orioles out of the market for free-agent slugger Jose Bautista.
Executive vice president of baseball operations Dan Duquette reiterated comments he made on Tuesday night regarding Bautista's unpopularity with Baltimore's fanbase in Wednesday's media session at the Winter Meetings.
"Jose Bautista's agent has been knocking on the Orioles' door for a while ... not to mention he has a qualifying offer attached to him," Duquette said. "I made a comment we won't be pursuing their client. It's true. The guy is a villain in Baltimore."
What if the price dropped for the villain?
"I'll have to check with the fans," Duquette joked.
"We have a good rivalry with several teams in the division. We have a very spirited rivalry with the Jays, which I think most of the time is healthy. Once in a while people's emotions get the best of them. As a leader on the team, the leader is the focal point. This is a tough division, the American League East is tough. You got those two behemoths in the north and you got a whole country, a little bit further north ... it's very competitive and these things are going to happen. It's a pretty wide number of fans that don't like this guy."
The Orioles are in the market for a designated hitter, though Bautista, at 36 years old, isn't a perfect fit. Manager Buck Showalter referenced on Wednesday afternoon his preference to have more flexibility in the DH spot, to be able to have that player in the field. And the fact that Bautista is tied to a qualifying offer -- which would cost the O's a Draft pick -- doesn't help matters.
Brittany Ghiroli has covered the Orioles for MLB.com since 2010. Read her blog, Britt's Bird Watch, follow her on Facebook and Twitter @britt_ghiroli, and listen to her podcast. This story was not subject to the approval of Major League Baseball or its clubs.