Melvin balancing winning now, rebuild in Oakland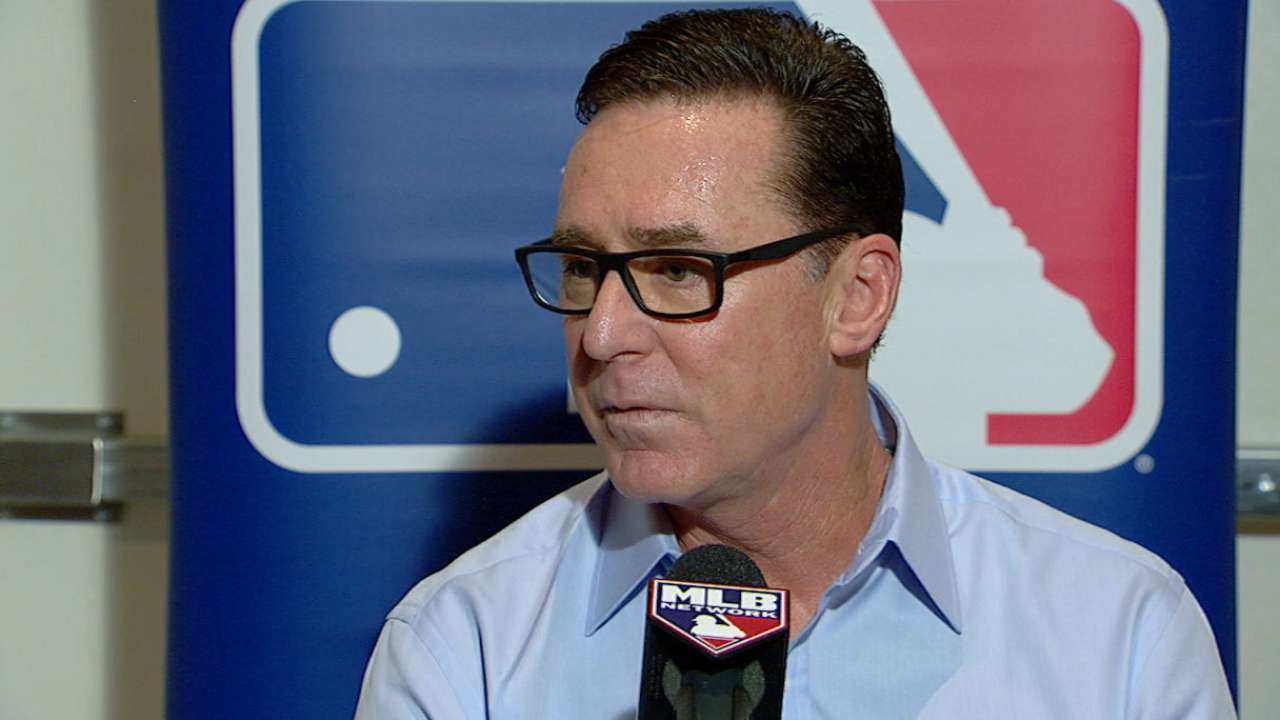 NATIONAL HARBOR, Md. -- A's manager Bob Melvin, entering his seventh season at the helm in Oakland, has been tasked with the challenge of breeding success in the short term with a club that's directing its efforts for the future.
A's vice president of baseball operations Billy Beane, who has typically avoided any mention of a rebuild in the past, was forthcoming Tuesday night when speaking about the realities of his team's fate; fielding a contending team won't happen overnight, and perhaps not until a new stadium is built. Patience will be required, particularly with a promising young group the A's want around for when that happens.
"For the first time, actually bringing guys in and sustaining them and keeping them here, that's going to be the focus," Melvin said Wednesday morning from the Winter Meetings. "So as soon as we can get a site down and start working towards that, now all of a sudden your strategy changes ... and you're developing guys that you hope to keep, down the road you'll be signing some free agents that you hope to sign for multiple years, and keeping a team together more so than we have in the past. That's important to sustaining success."
Melvin's job requires continued attention to the present, though, and he expects to get the most out of his young roster in 2017.
"It's a long-term plan, but we've also done pretty well with some younger guys in the past," he said. "You know, in 2012, we had I don't know how many rookies on that team, it was all rookie starters, and we ended up winning the division. So we don't go in saying, 'OK, we're looking to the future as far as the big league team.' Once you start the season, the focus is all about winning. So our focus is to try to win as many games as we can."
The A's are coming off consecutive last-place finishes following a run of three straight postseason appearances, and their American League West foes -- at least the Rangers, Astros and Mariners -- have seemingly only gotten better this offseason. The A's will attempt to stay afloat with their pitching, which should be a strength barring the kind of injury epidemic that consumed them this past season.
Led by ace Sonny Gray, assuming he's not dealt this winter, the A's have Kendall Graveman and Sean Manaea looming behind him, followed by a slew of young options. Gray's ability to rebound from an uncharacteristically dismal 2016 campaign disrupted by injury on two occasions -- he finished 5-11 with a 5.69 ERA -- will be of utmost importance.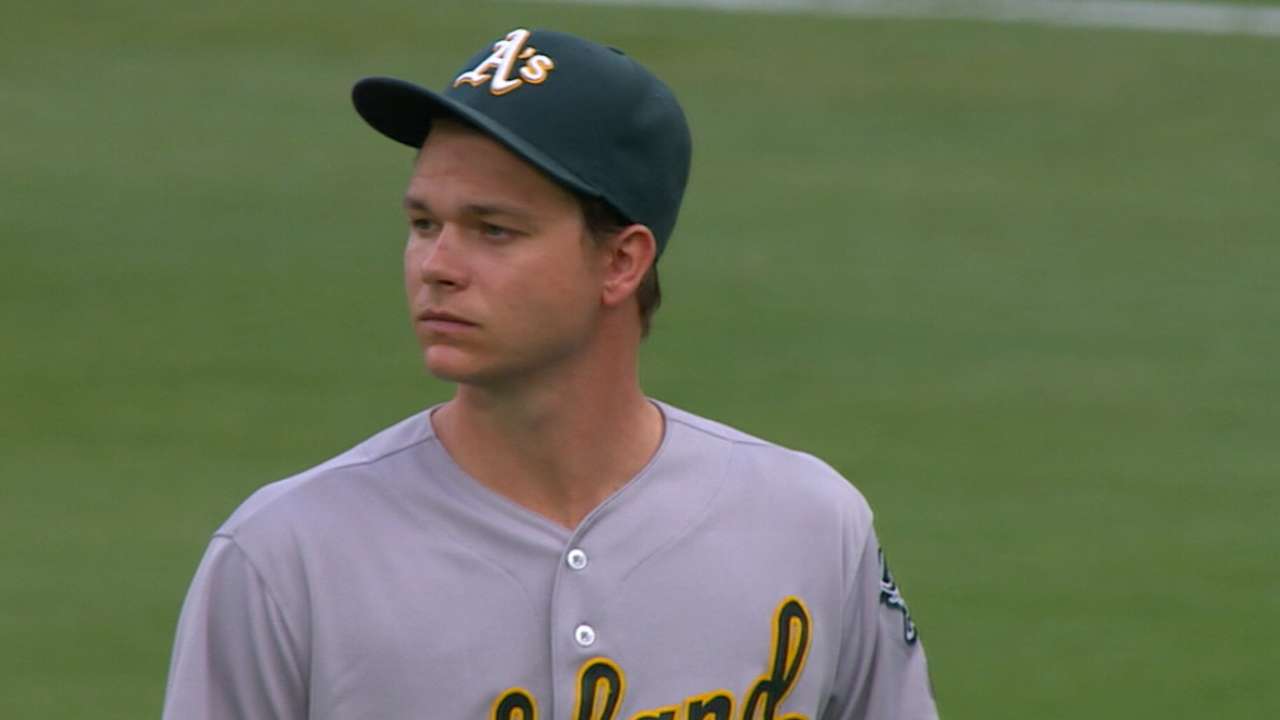 "It was a tough season for him all the way around, the injuries and first time struggling some," Melvin said. "So I think it's just about a fresh start for him, coming into Spring Training knowing that this is a fresh start for him. He's got to really focus more on the success that he's had over the course of his career than last year. You know, the stuff's still there. He's still a great competitor. It's just a season that kind of snowballed against him, so I know he's working hard this offseason to put that season in the rearview mirror and work towards what he's done the previous three years."
Melvin said he could potentially consider beginning the season with three catchers on the roster -- Stephen Vogt, Josh Phegley and Bruce Maxwell -- depending how the rest of it shakes out. The A's are set at most positions, but they have narrowed their focus on finding a center fielder, along with a second baseman who can provide insurance to Jed Lowrie and Joey Wendle.
The A's are keeping their options open when it comes to a center fielder, with Royals speedster Jarrod Dyson among those they have interest in. Melvin acknowledged as much Wednesday.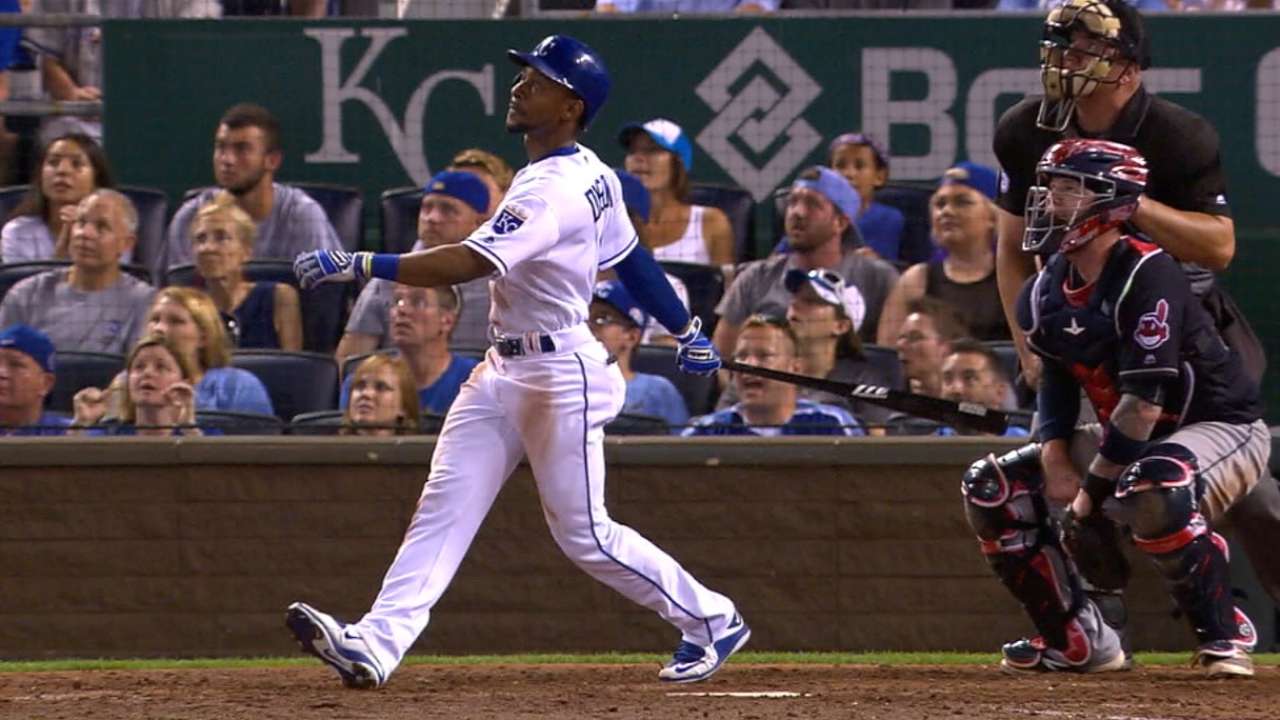 "We didn't steal too many bases toward the end of the season," Melvin said. "When you're looking at potential-type fits, leadoff guy that plays good defense in center field, we've got a big park, and can run a little bit, certainly he's a guy that's being talked and we're looking at him right now. Whether that happens or not, I'm not sure, but potentially he would be a good fit for us."
Jane Lee is a reporter for MLB.com. This story was not subject to the approval of Major League Baseball or its clubs.