Molitor on front office: 'It's a change, but it's working'
Skipper talks relationship with new execs, desire to keep Dozier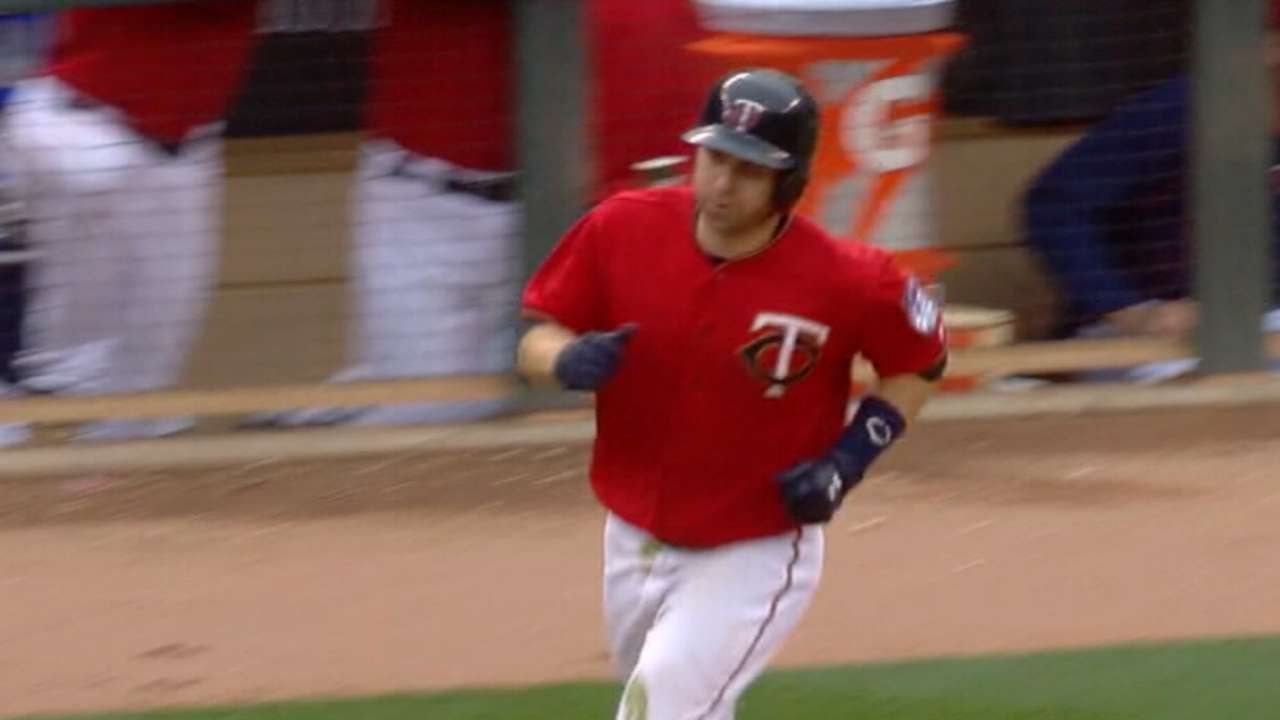 NATIONAL HARBOR, Md. -- With the late start to the offseason for the new front office, the Twins have been using the Winter Meetings as their own mini-organizational meetings to further analyze their roster.
Twins manager Paul Molitor has been at the Winter Meetings all week as a result, and he said he's meshed well with chief baseball officer Derek Falvey and general manager Thad Levine. He's been able to voice his opinion to the new front office on several topics, including the final coaching staff hire, which is expected to come soon and be a coach familiar with analytics.
"It's a change, but it's working," Molitor said of the new front office. "I feel my opinion has been heard and listened to. Not a lot of action yet, but we're working on things."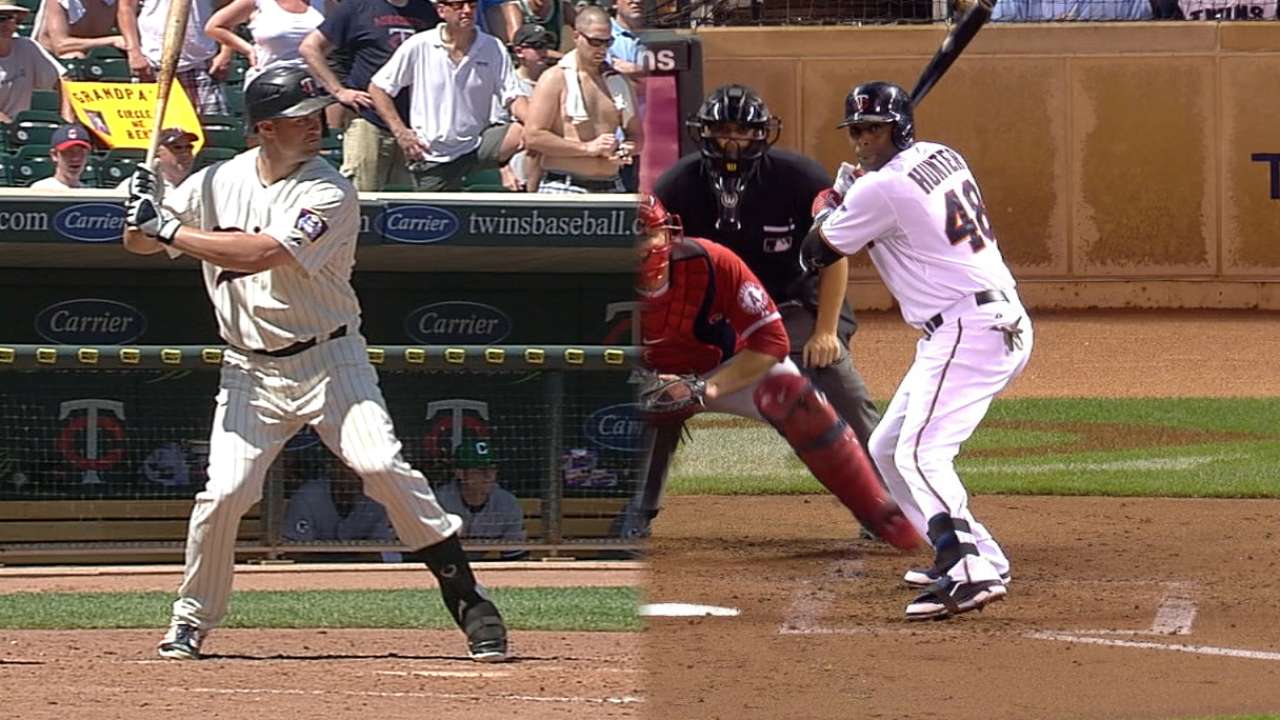 One change Molitor wouldn't like to see, however, is trading second baseman Brian Dozier, who is coming off a 42-homer season. Dozier was at the Winter Meetings on Monday, and Molitor said he'd like to see Dozier stay.
"I certainly hope that," Molitor said. "We all know what Brian has done, the way his career has trended, you know, kind of reaching an all-time high in a lot of ways last year. So he's a huge part of what we do, right-handed bat with power who can play defense and added intelligence and leadership."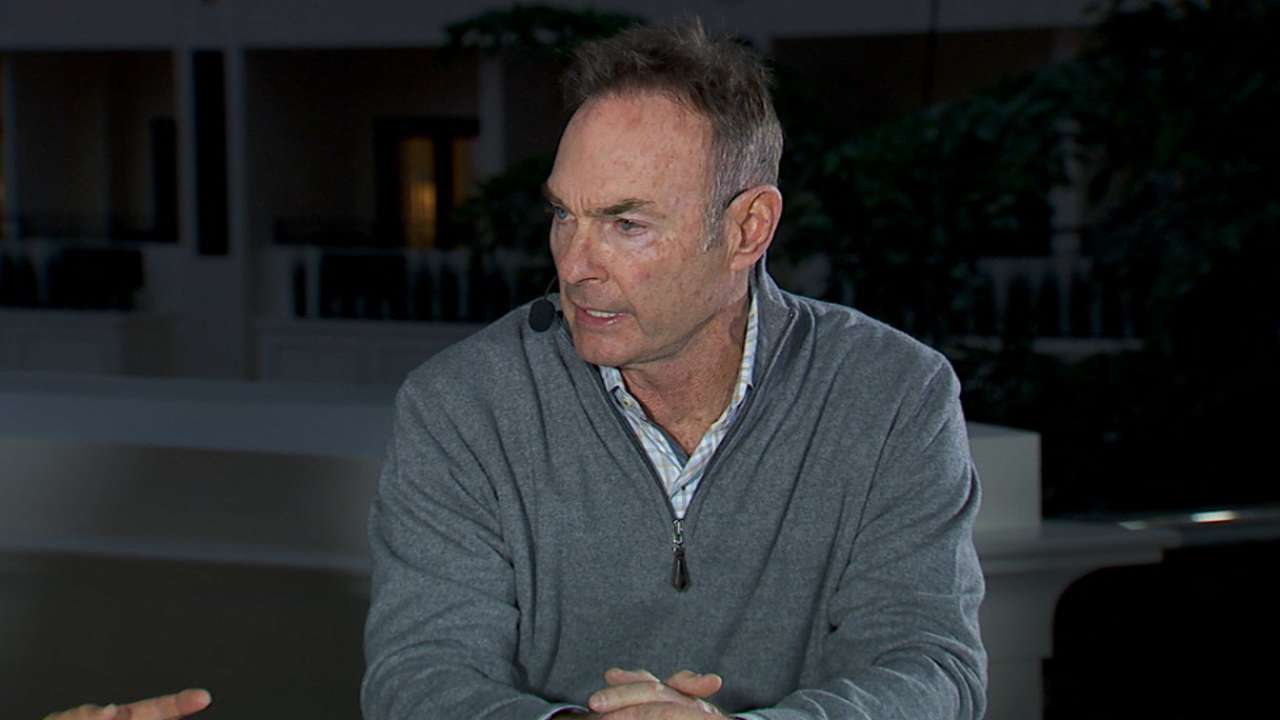 Molitor, though, understands why the Twins are exploring their options to trade veterans such as Dozier after a 103-loss season. But it's a delicate situation, especially with Molitor in the last year of his contract, because if the Twins trade Dozier, it's essentially a signal this will be a rebuilding year.
"When you talk about valuable pieces that clubs would have interest in, it's not surprising that his name has been brought up quite a bit," Molitor said. "We have to be open minded about just about anything that people would bring to us just to try to increase our chances of doing what we need to do both in the short-term as well as going forward."
Worth noting
• Jorge Polanco has the leg up on the starting shortstop job if the Twins decide to hold onto Dozier, Molitor said. Eduardo Escobar remains in the mix, but they like Polanco's potential, especially offensively. But Molitor acknowledged Polanco has a long way to go defensively.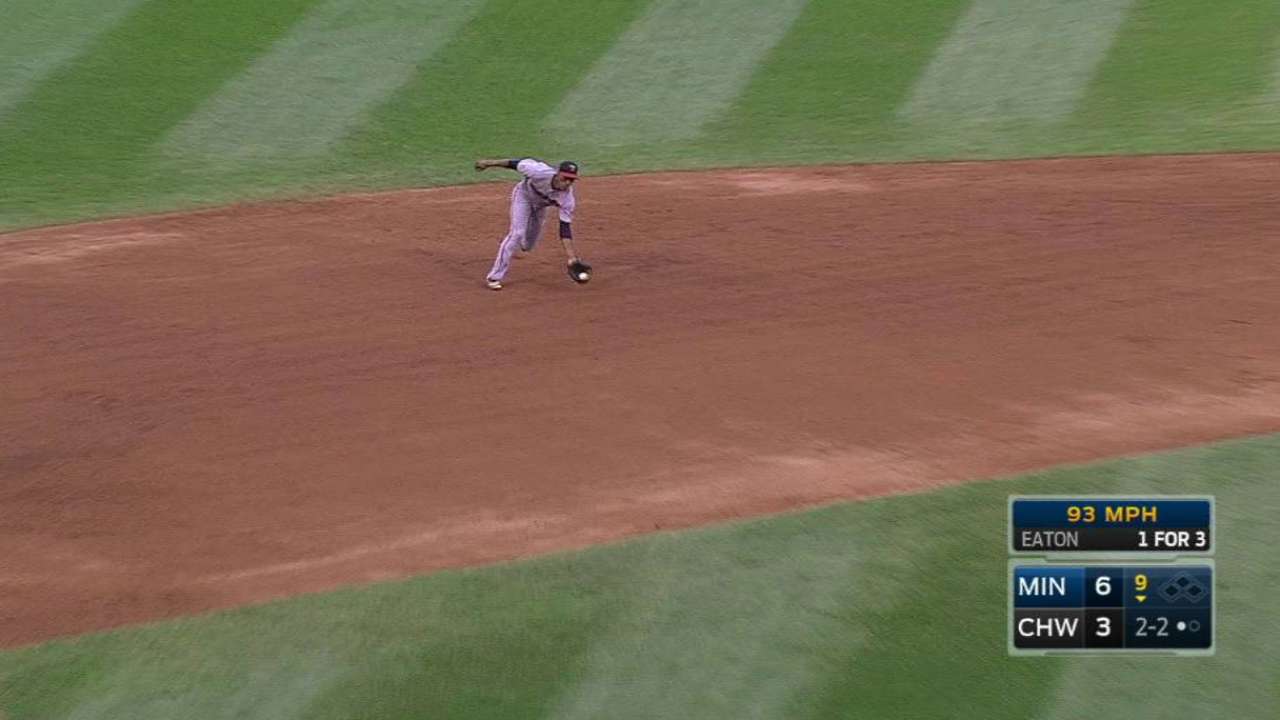 • Catcher Jason Castro, who signed a three-year deal worth $24.5 million with Minnesota on Nov. 30, will mostly see action against right-handed pitchers this season due to his struggles against lefties. But Molitor said it works out perfectly, because the other two catchers on the roster, John Ryan Murphy and Mitch Garver, are right-handed.
• Miguel Sano has spent the first part of the offseason living in New York, but the Twins are working with him on his offseason plan in the Dominican Republic and Florida. Molitor said he hasn't talked to Sano directly, but several in the organization have been checking on him to make sure he heads into camp in shape. With Trevor Plouffe gone, Sano will take over at third and Molitor said he's confident in Sano's defensive potential.
• Even though the Twins finished with the second-worst staff ERA in the Majors last year, Molitor fought hard to keep pitching coach Neil Allen on his staff and was successful. Molitor said he has a high level of trust in Allen and that his greatest strength is as a communicator.
Rhett Bollinger is a reporter for MLB.com. Read his blog, Bollinger Beat, follow him on Twitter @RhettBollinger and listen to his podcast. This story was not subject to the approval of Major League Baseball or its clubs.